There is a rarely seen little area in our home that has been in dire need of some attention ever since we moved in. You know how we converted our basement to a 1-bedroom apartment (see all of that here) – well, this is the side entrance that our tenant uses to get to her pad. And it ain't pretty.
Here is what we are working with.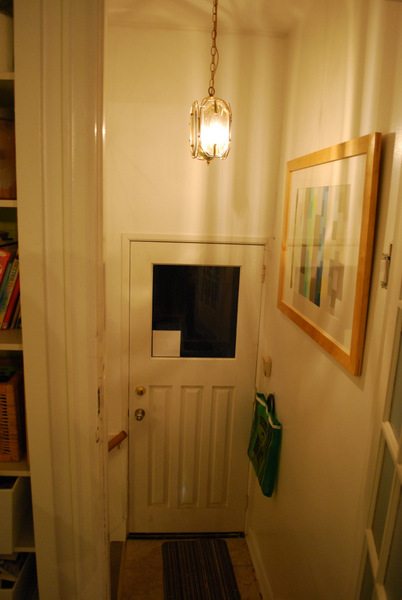 The light fixture is sorely dated, there is way too much white (it feels cold), the stairs are a not-so-pretty gray, the artwork is lacking, and it just generally looks neglected.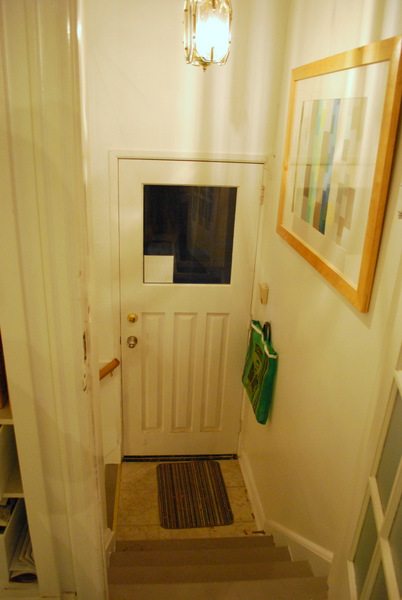 Oh, and check out that light switch. We did a bit of electrical work and never patched it back up again (so bad!!!).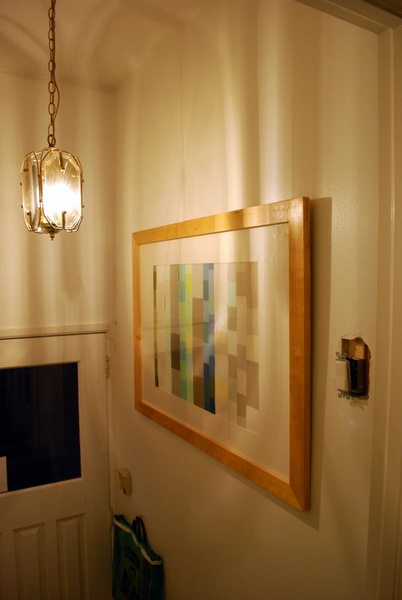 Eeeks!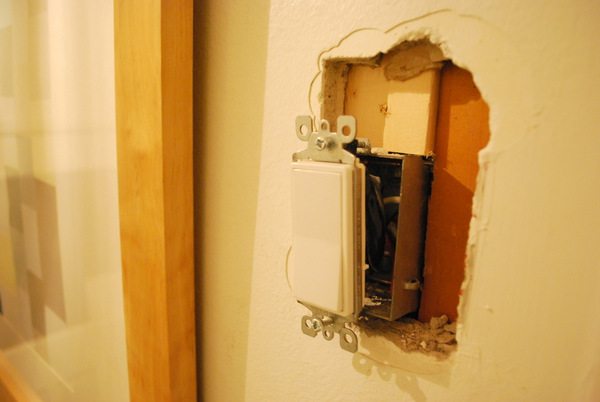 Oh and another relic from past owners of this house? An intercom system. Seriously? For a bungalow? Haha.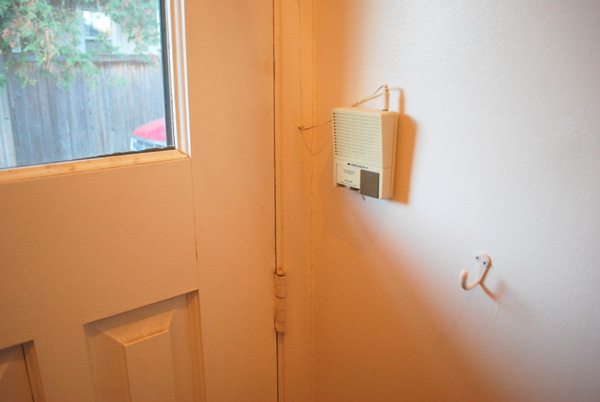 I have always felt badly that this is what our tenant (who is lovely!) walks through everyday to get to her apartment. Time to pretty it up, peeps.
First up was to get the walls ready for some paint. That light switch area needed some serious patching. Since the hole was so big, we could just use patching compound alone, so we grabbed some of these mesh-y drywall patch sheets.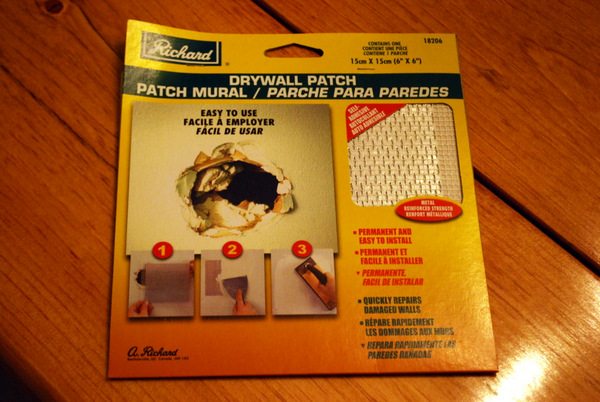 You cut it to size and adhere it to the wall, giving you a flat and more sturdy surface to apply some spackling.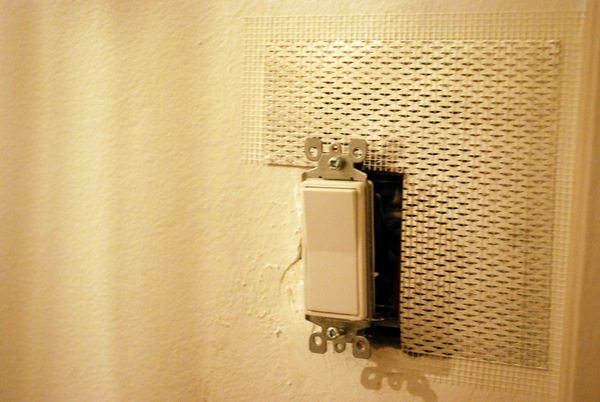 I applied the spackling (the compound you use to fill in the holes) pretty liberally. The area was pretty uneven, so I wanted to do a bit too much and then be able to sand it down versus too little.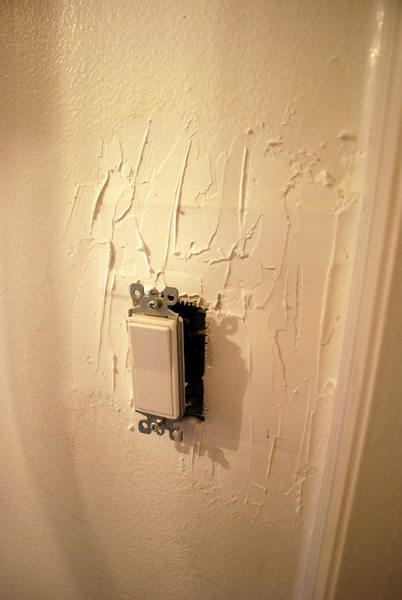 And want to see a sneak peak of where we're going with this space? Here it is a few hours later…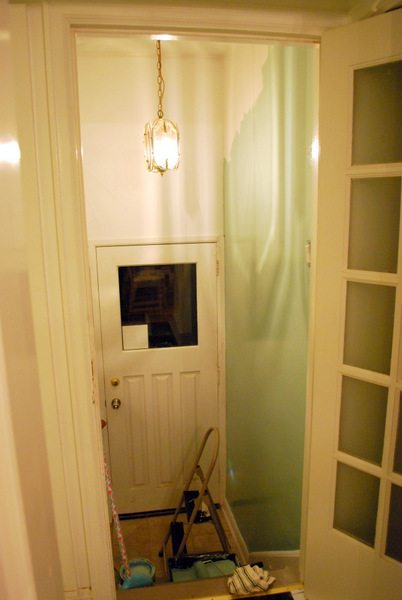 Stay tuned to see how this little nook develops!
Got any neglected areas of your home? Done any wall repair lately? Have any of those dated pendant lights (I think they were stylin' in the '80's, right?). Do tell.