I'm OBSESSED with macramé! It's such a simple way to decorate. And with so many different looks and designs, you're sure to find a beautiful piece of macramé for just about anywhere in your house. But making your own macramé can be a little intimidating. All that braiding and knotting can quickly go from a pretty DIY to a big mess. But with this easy DIY macrame plant hanger, you can get the boho look without too many complicated knots!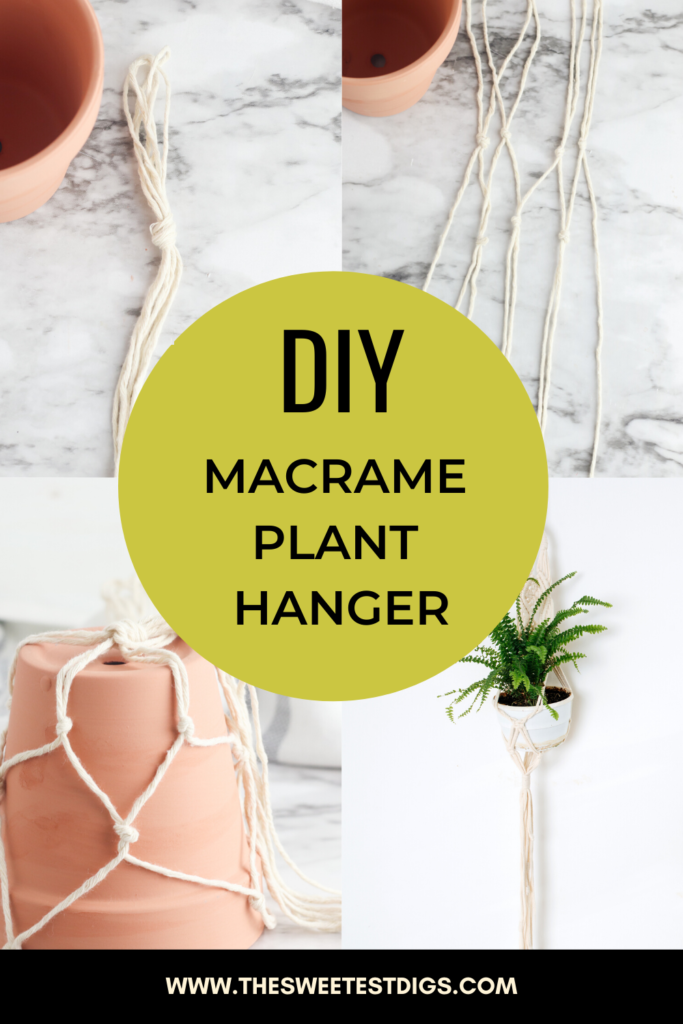 What even is Macramé?
Macramé is a popular crafting technique that uses knots to create textiles. Using these techniques, you can create anything from wall hangings to decorative planters. This decorative style was extremely popular in the 60s and 70s, but it's making a big comeback! From farmhouse style décor to modern boho looks, macramé fits in with a variety of amazing decorating styles.
Supplies You'll Need:
The beauty of this fun crafting style is that all you need is string to make your own macramé! The art of macramé is in the knotting, so choosing the right string is the biggest decision you'll need to make. You can purchase macramé string that is designed especially for macramé projects. Or you can head to your favorite superstore and purchase plain string for your design.
The key to choosing the right string is top pick the perfect color and thickness. Most macramé designs are done in a neutral or white string, but you can easily add color to your designs by choosing colorful yarn or string to add to your project.
Macrame string
Small terra cotta pots
Scissors
Plants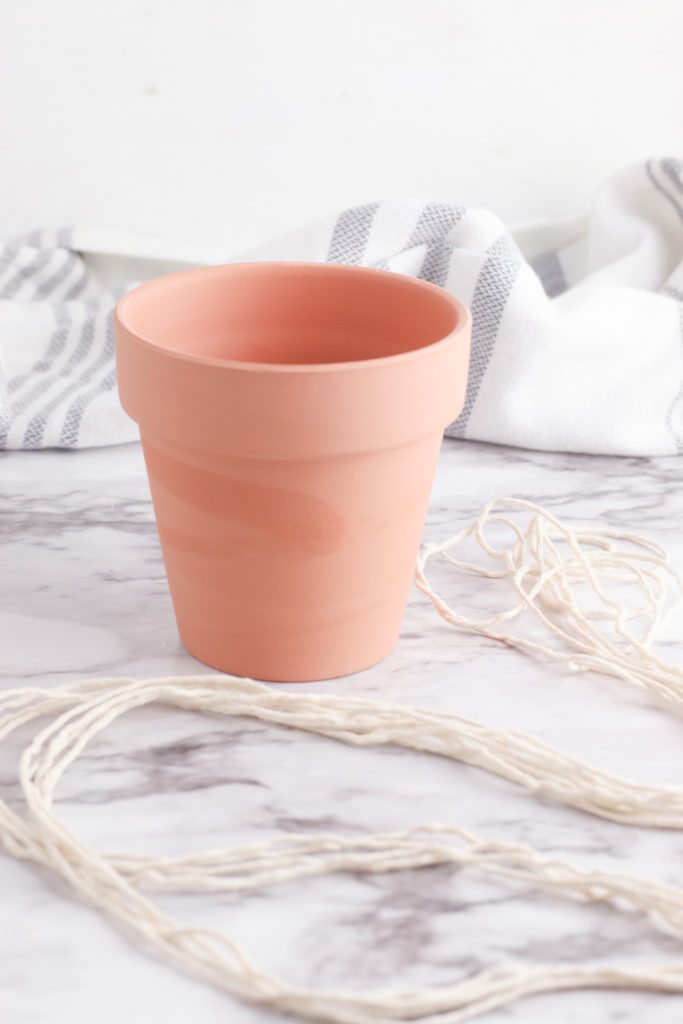 How to Make a Macrame Plant Hanger:
This simple macramé project is a great intro into making your own macramé. It's a basic macramé design that's made with white string.
Step 1:
To start, you'll need to cut the string to the length you want your planter to hang. I used 3 ½ inch terra cotta pots for my hanging planters and cut my strings to be five feet long. That was the perfect length for a hanging planter! After deciding how long you'll cut your strings, cut four strings all the same length.
Line the strings up so the ends match, then fold all the strings in half. Tie a knot around four inches below the fold.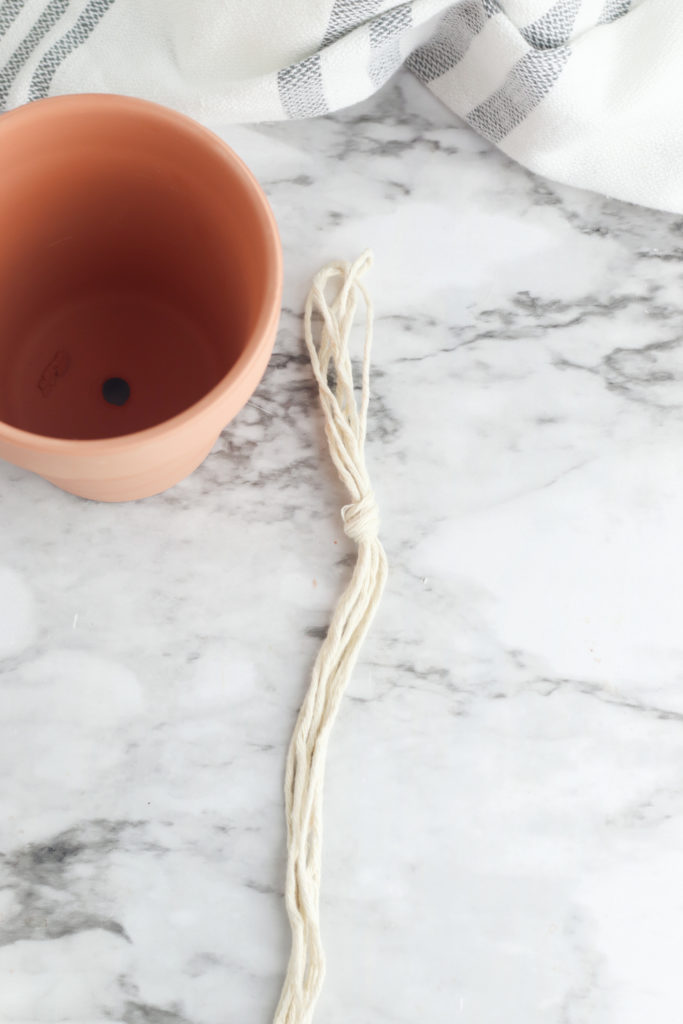 Step 2:
Lay the strings on a flat surface and spread all the strings out. Group the strings into groups of two and secure each group of two with a knot. This row of knots will line up with the top of the pot, so make sure to create this line of knots where you want your pot to start hanging.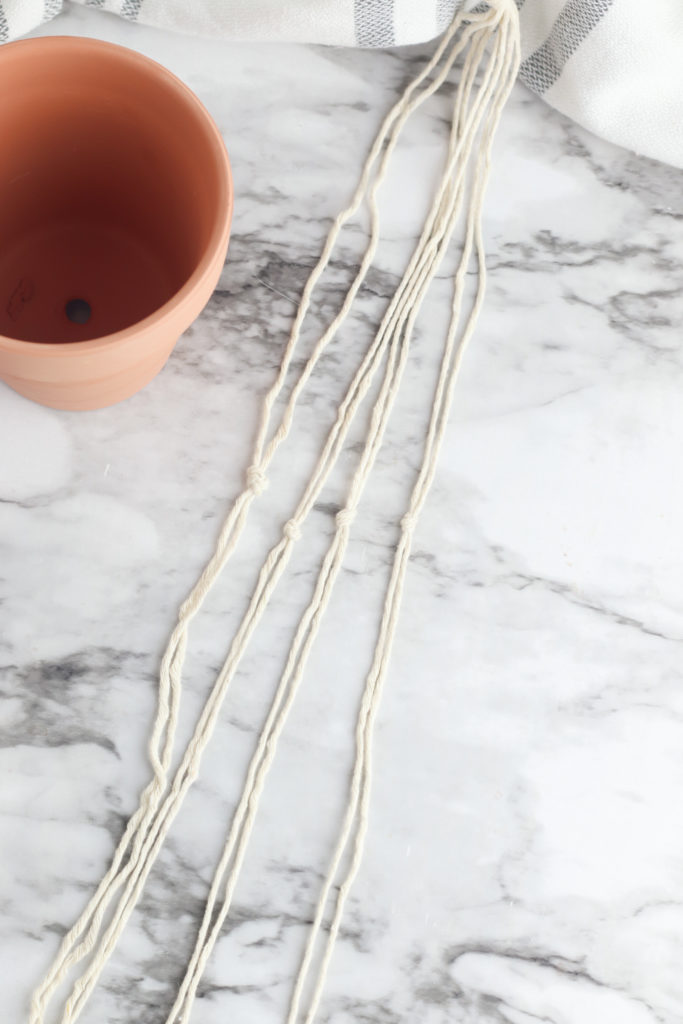 Step 3:
Next, spread the strings out below your line of knots and group them into groups of two again. This time, pull one string from each of the knots and group that string with the string next to it. You'll have an extra string on each end after tying the knots in the center. Simply tie those two ends together into a knot.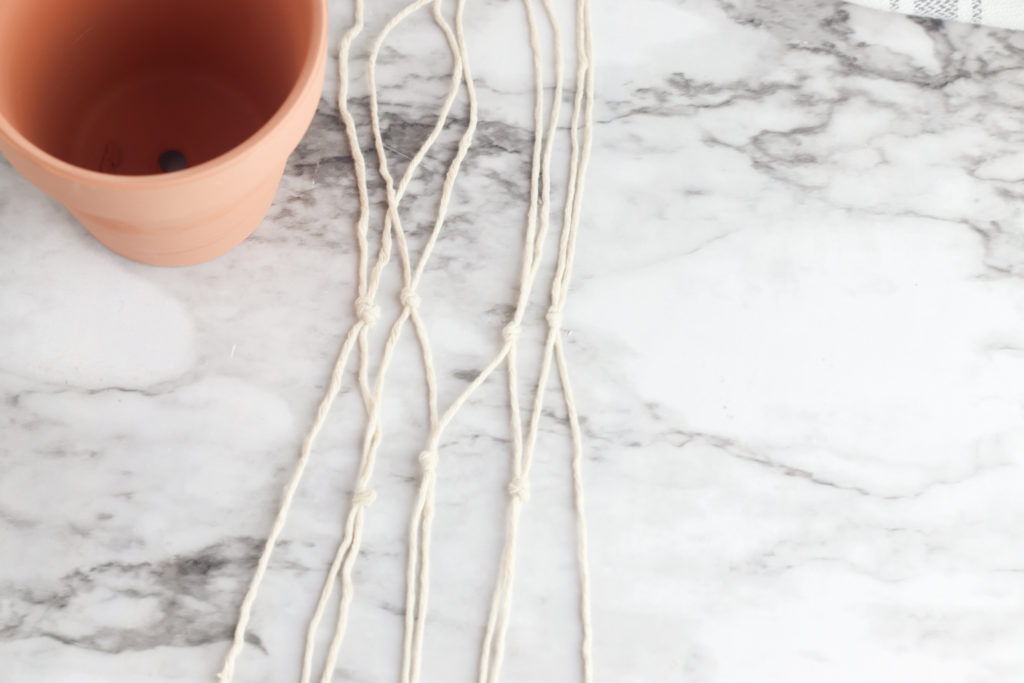 Step 4:
Continue this process, alternating between groups of two, until you have enough of a "net" to cover the planter.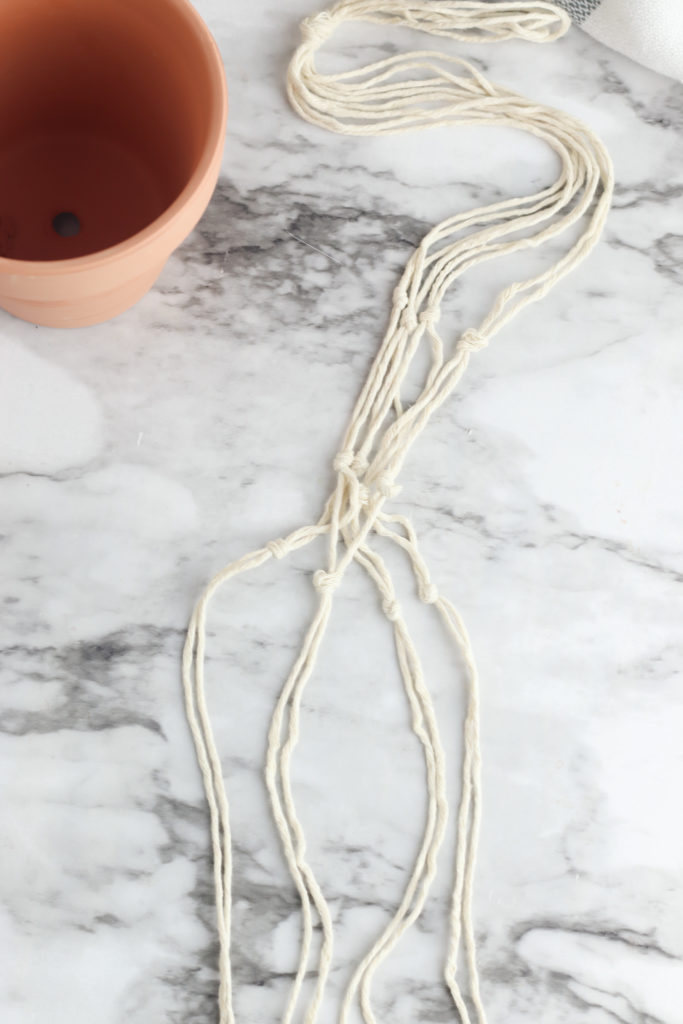 Step 5:
At that point, group all the strings together and tie a big knot at the bottom so the pot has a place to rest. Group the remaining strings together where the bottom of the planter will be and knot them all together.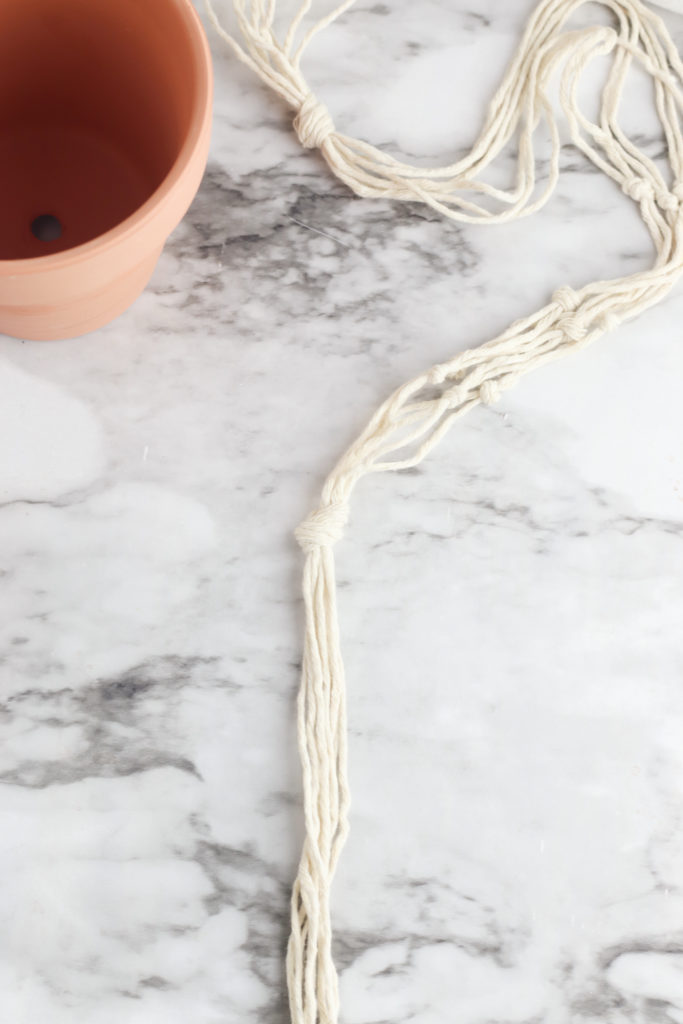 Step 6:
To put your macramé hanger over your pot, place the pot on the table upside down and work the covering over the bottom of the pot, with the bottom knot resting on the bottom of the pot.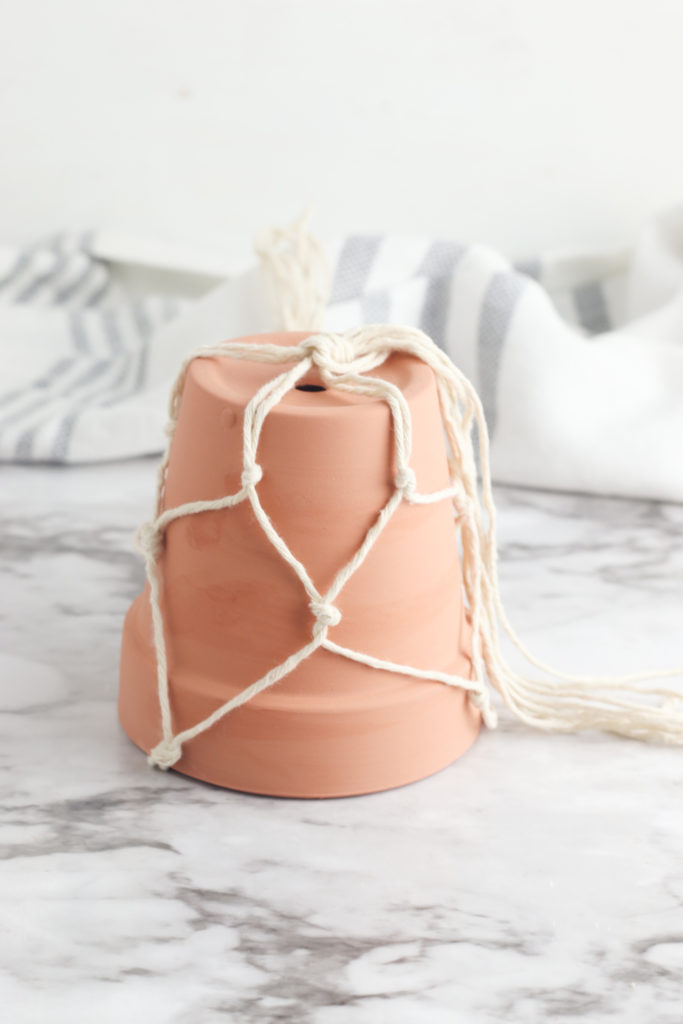 Step 7:
Plant the flowers inside the planter and hang from a hook in your desired location. So cute, right?!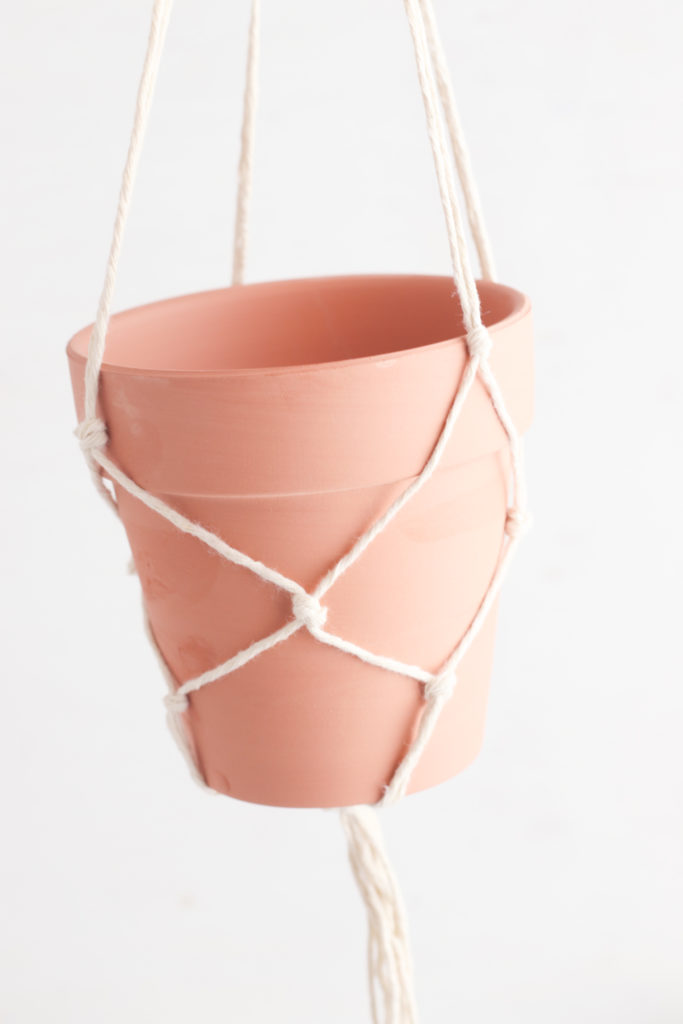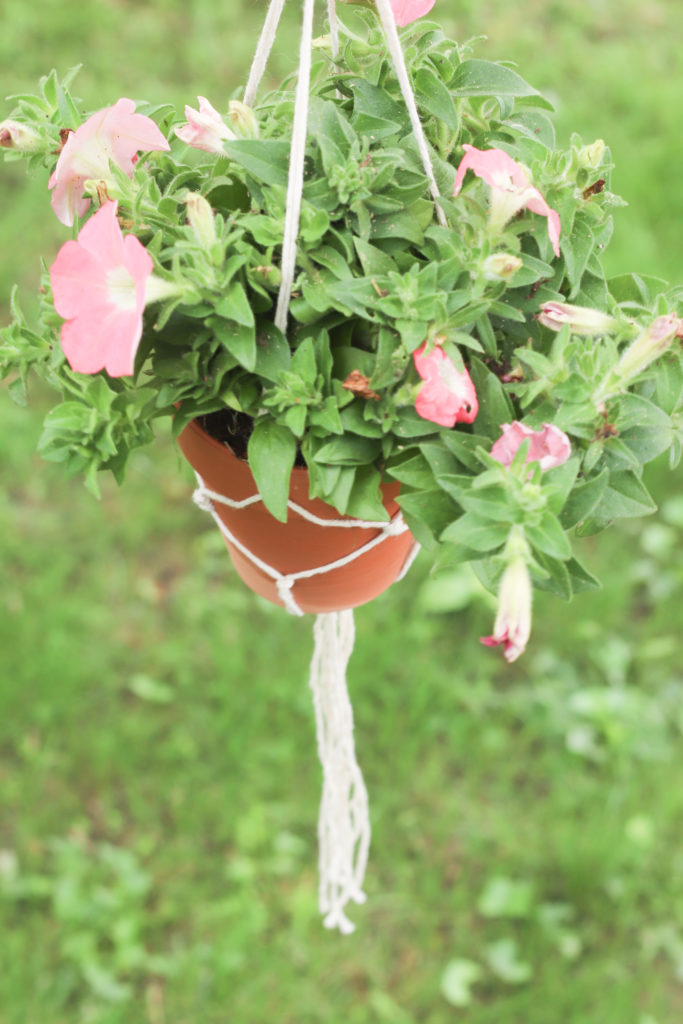 Save it to Pinterest for later!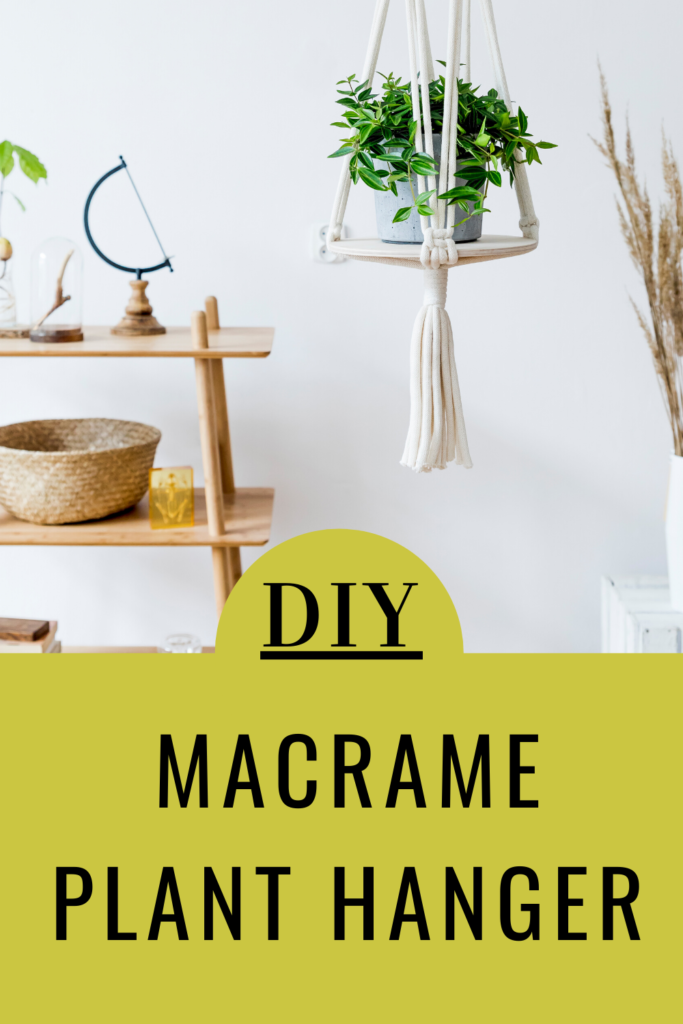 You might also like…