Last month my little girl turned 1! We had a big, wonderful birthday party for her and one of the activities I planned was a birthday time capsule. I thought I would dedicate a post to it because I just loved how it turned out and it was so easy to do!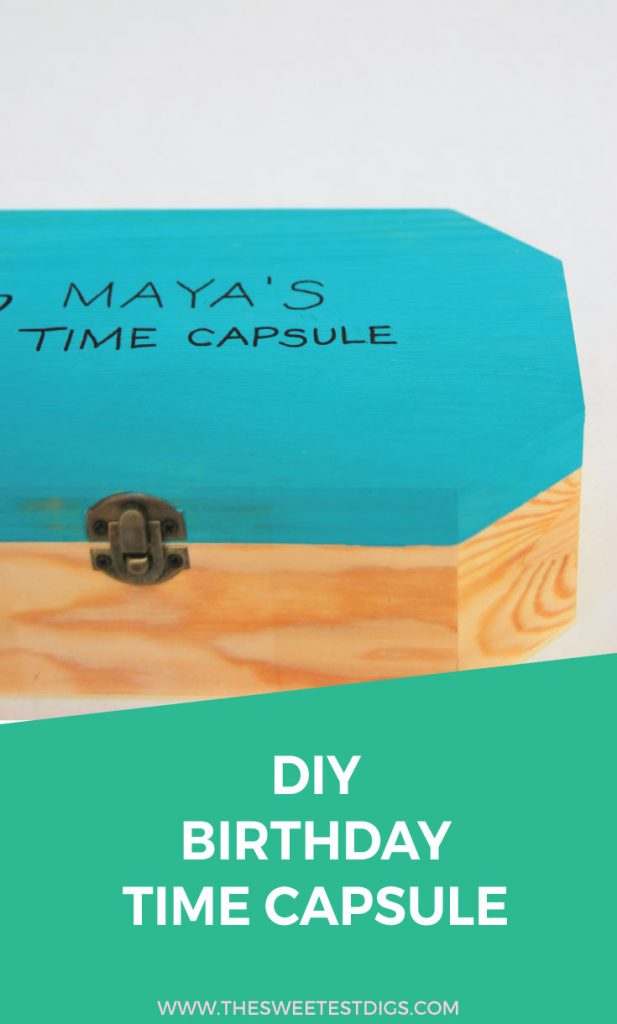 How To Make A Birthday Time Capsule supplies:
The DIY >>
Get out your unfinished wood box. I came across this one from the dollar store that worked well.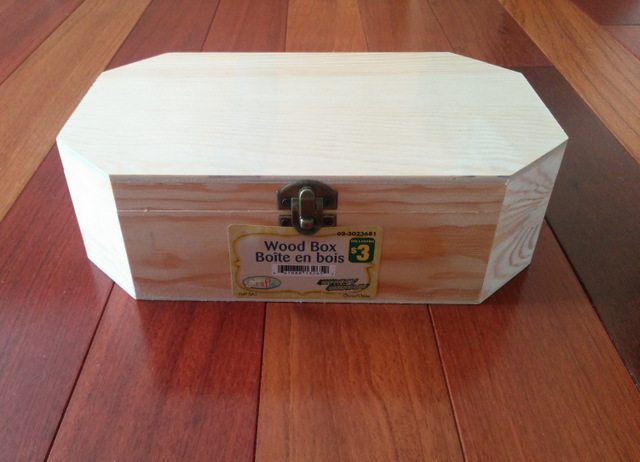 I painted the top a bright turquoise using regular craft paint. Make sure to give it two coats.
Once it has dried, take out your black sharpie marker to write your message. I kept it simple with "Maya's time capsule" and a little heart. I just freehanded it, but you could totally draw it out in pencil first to make sure you don't screw it up.
Then to make sure it was all sealed and wouldn't chip, I gave the box a quick spray with the clear sealer.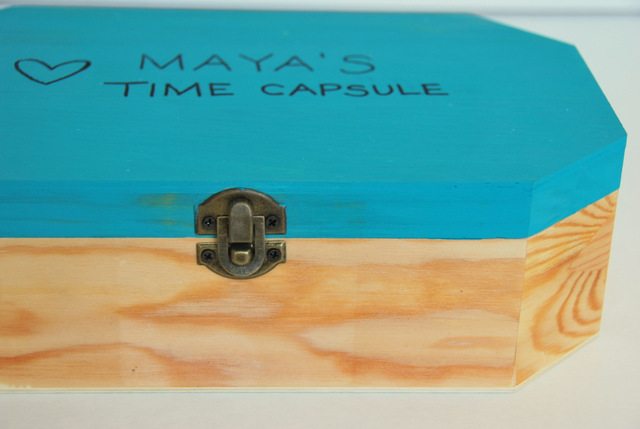 We wrote a little message on the bottom of the box for our girl, too.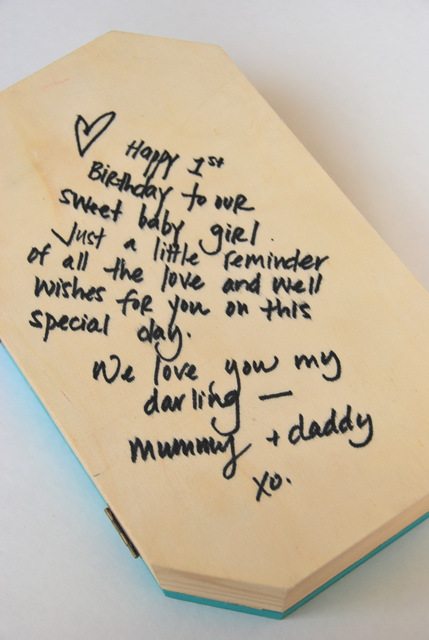 At the party I had a bunch of cardstock for folks to write little messages, hopes, and predictions for Maya and put those in the box.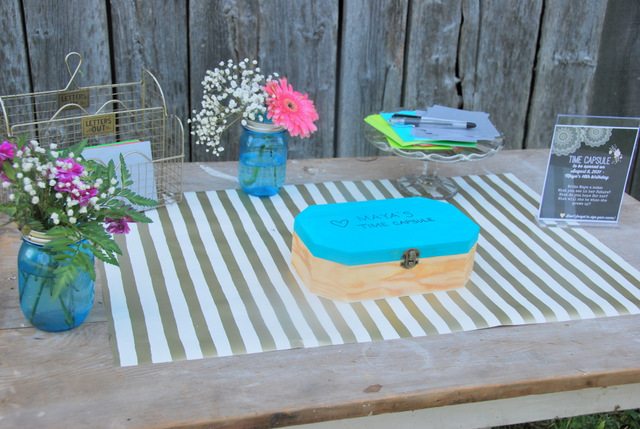 On the table I had an instruction sheet, which I made using PicMonkey and had printed at Staples.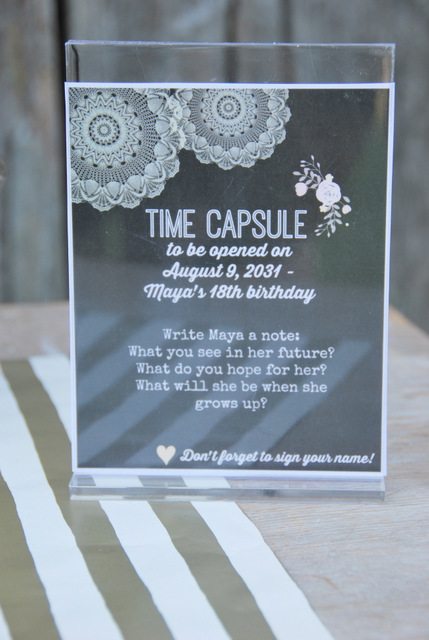 I also reached out to family and friends who couldn't make it to the party and had them contribute a note over email that I printed out. Then we added in birthday cards, the front page of the newspaper from her birthday, and trinkets from her party.
We have hidden the box away, and plan on forgetting about it for the next 17 years. It will be so fun for Maya to open and read at her 18th birthday!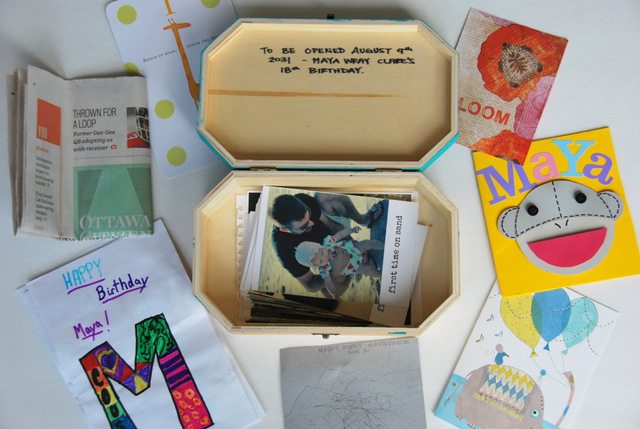 Want more event and DIY ideas? Head on over to The Project Gallery! It's full of them.
Fun, right? This was great for a 1st birthday party but could absolutely be done at any birthday. Friends of mine also did a similar thing at their wedding: Part of their ceremony was to put letters they had written to each other, a bottle of wine, and two wine glasses into a crate that they hammered shut during the ceremony, to be opened on a predetermined anniversary. Cute, right? It was definitely a sweet touch. Have you guys ever made any kind of time capsule? What was it for?