So I know we are still a few weeks out from Easter, but I actually got on top of things and did some decorating ahead of time. For once, I am like those organized bloggers who post well in advance, instead of the day-of (or week after!) the holiday. Winning!
I'm a big Easter fan.  So many good things – chocolate (!!), spring weather, setting up egg hunts (we do ones with elaborate clues in my household), and pretty pastel decorations. I know, I know, Easter decorations can be on the cheesy and frilly side, but I love the pinks, aquas, and yellows. Everything but the purple, basically. I don't know what it is with me and purple – we just don't mix.
I wanted to do something in the way of some Easter decorating, but since it looks like we are moving forward with our big renovations this spring (eee! will give you guys the update on that soon – promise!), I have already started to pack up a bit and didn't want to have to buy any more supplies. Plus I am all about the easy DIYs these days, anyway. Gotta squeeze my crafting into nap time.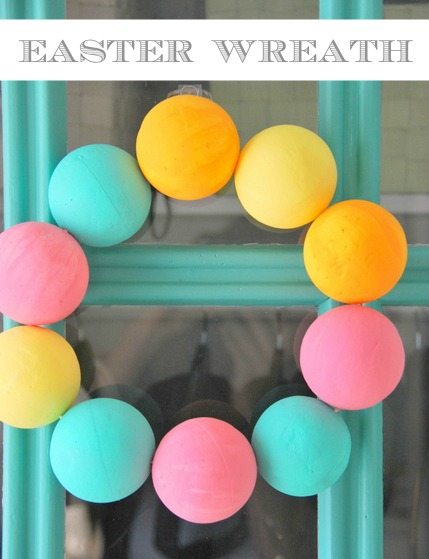 In my hunt for inspiration, I uncovered some styrofoam balls in my craft closet. I grabbed some acrylic paint in my most Easter-y colours, and some toothpicks, and started painting.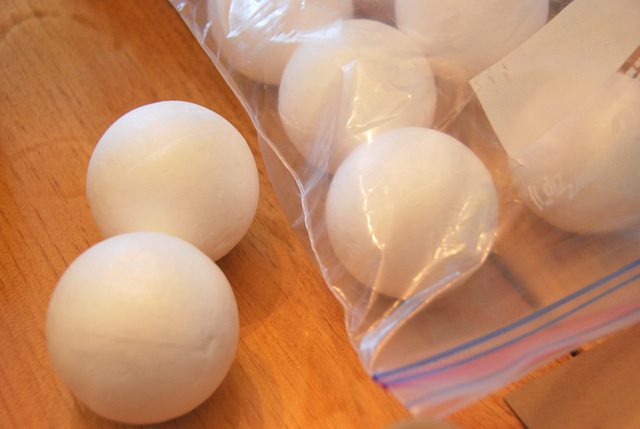 In order to keep the balls from touching anything while they dried, I pulled out some of that foamy stuff you use at the bottom of a floral arrangement (you can get this at the dollar store) and stuck a toothpick in it, and then the ball on the toothpick.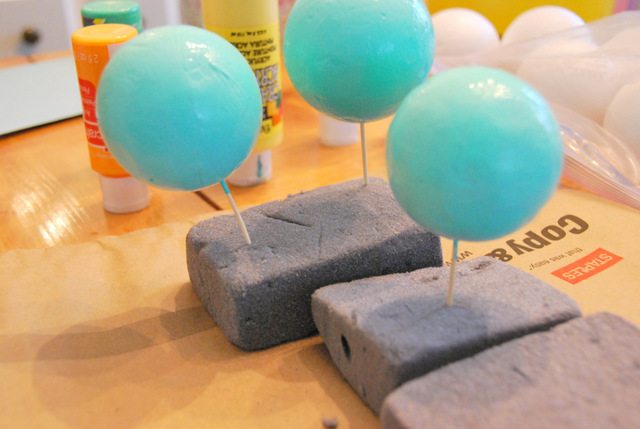 Once they were all dry, I thought about how I was going to make these into a wreath. I didn't have a wreath form, or any heavy duty wire, so I improvised a little with the toothpicks. I stuck the balls together one by one, using the toothpicks.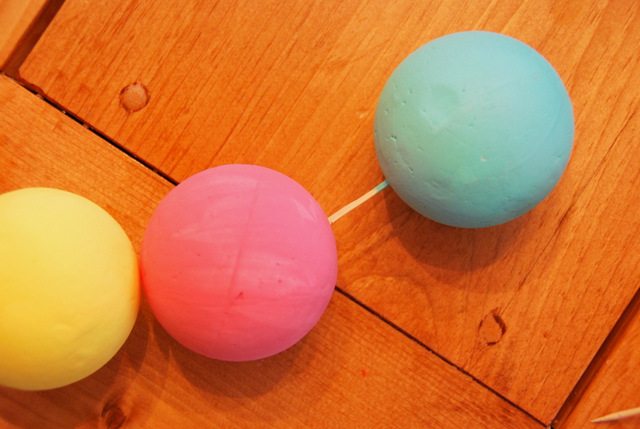 It worked, but it isn't the sturdiest. I think the better option would be to have a wreath form – even some hard cardboard would do – and hot glue the balls to it. I'll probably do this eventually with mine, but for now the toothpicks are doing the trick.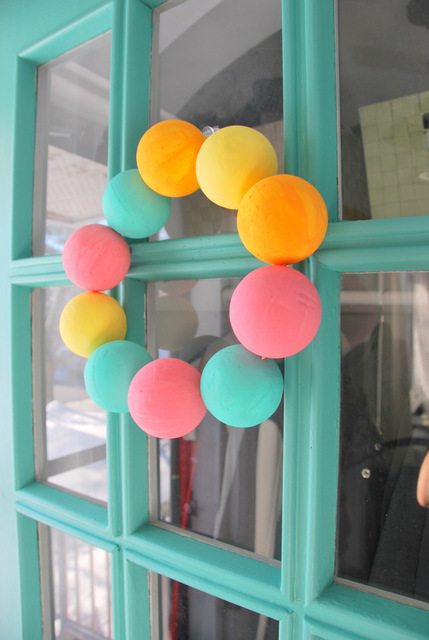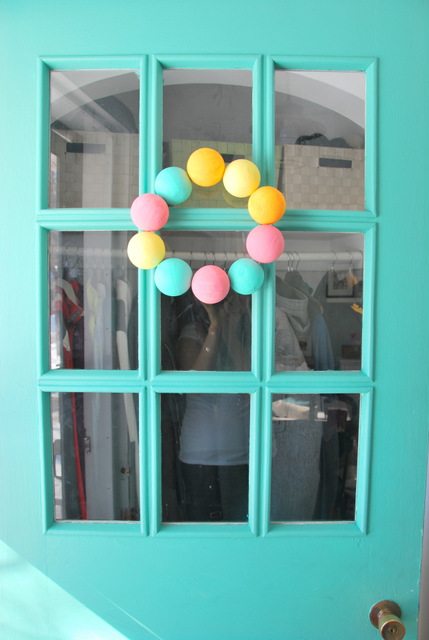 It's just kind of sweet and fun, right? Not the most glam or chic wreath ever. But I kinda love how it looks a little like gumballs.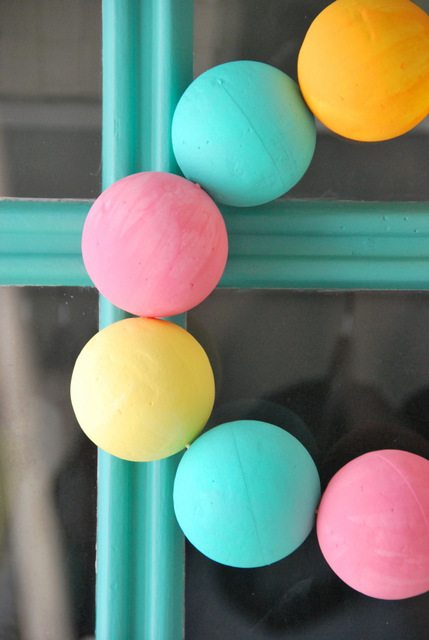 So there you go. Easiest easter wreath ever. You can totally get the kids in on this one.
What about you guys? Are you into Easter, or do you turn your nose up at all the pastel colours and plastic eggs? What kind of hunts did/do you do at your place?