It's that time again… time to tackle another room makeover in the house!
Which space? Our master bathroom.
If you've been a blog reader for a while, you'll know that we didn't have a master ensuite in our pre-renovation bungalow. We only had one bathroom for the entire house – this one! Our very first DIY remodel (the one that landed this little blog way back then as a feature on John and Sherry's Young House Love – I flipped OUT that day!).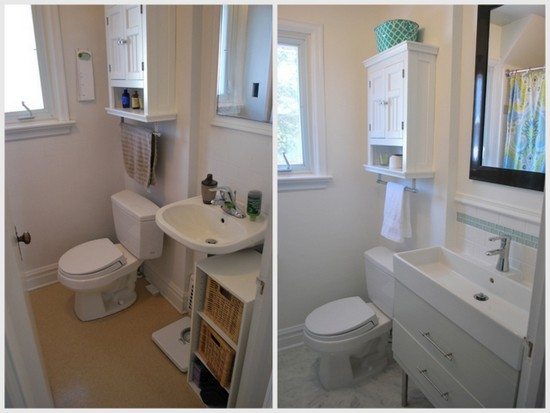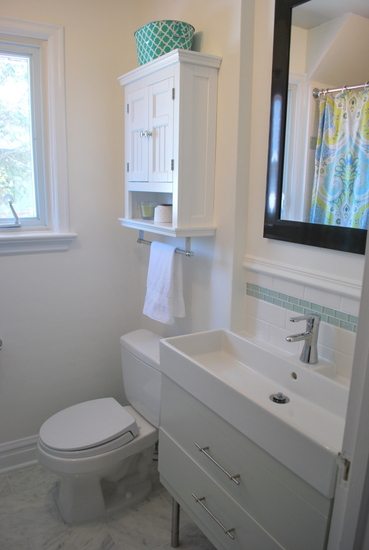 When we did our renovation and second floor addition a few years ago, creating a master bathroom was definitely on the wish list.
We designed our bedroom and bathroom to stretch along the entire back of the house, which meant that we got a HUGE space for a bathroom. It's more space than we needed, but it didn't make sense to extend our bedroom (which already felt long), nor did it make sense to section off part of it for another random room. So, big bathroom it was!
See that door to the left of the Pax wardrobe in our Master Bedroom? That's the door that leads into the bathroom.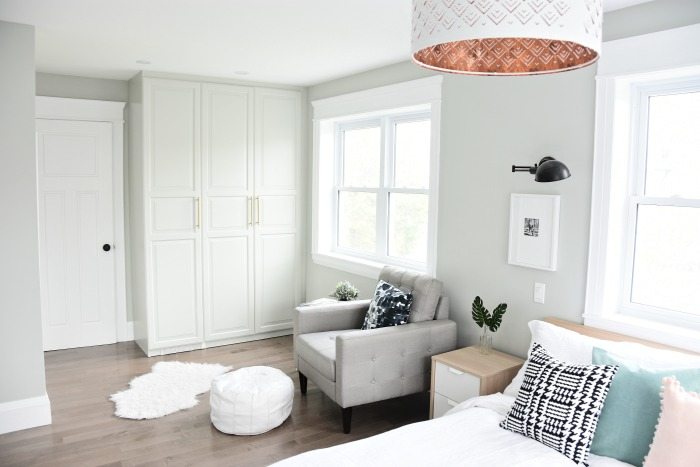 Bathrooms are expensive to finish, and so this room had fallen waaaay down the priority list. We needed to finish so many other spaces that we actually live in and use everyday before we got to this "bonus" space.
For the last 2 years or so, we have all just used this bathroom on the second floor – the kids/guest bath. It's a lovely space, so no complaining here!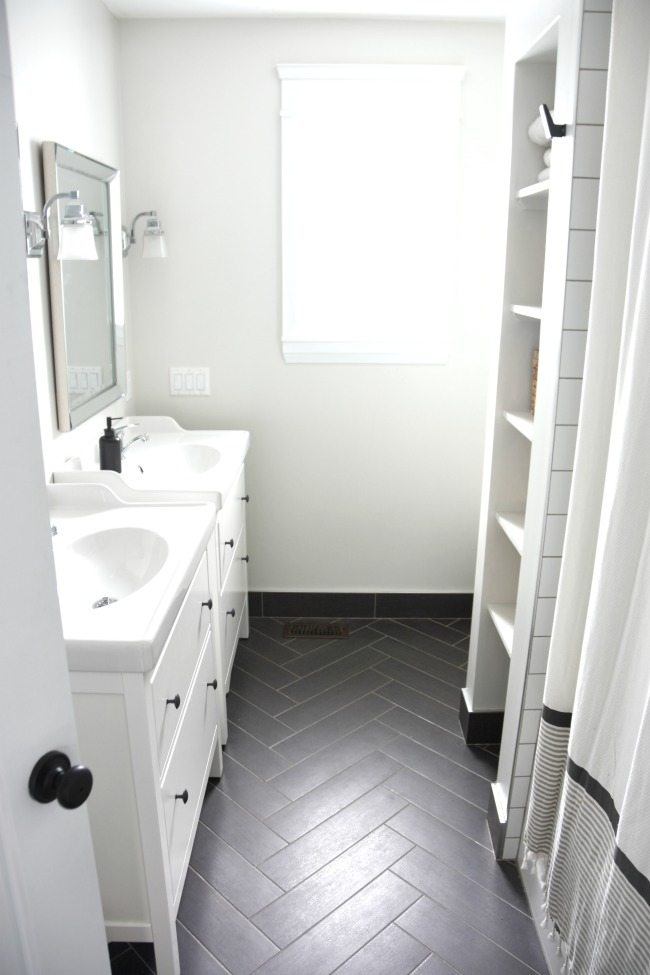 But luckily the time has come to tackle that dreamy master bathroom. We have saved up, made some good sale purchases, and are working with a few brands that we love to finish up this space. I am *so* excited!
Here is the layout of the space. It's a bit hard to read, but basically you can see the long master bedroom on the right, and then on the left side is the master bathroom.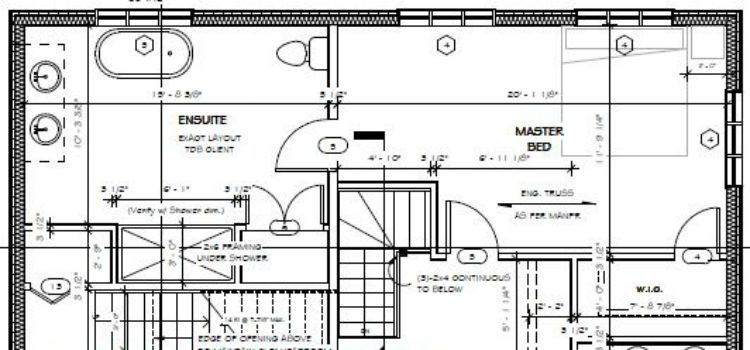 I want to show you the before pictures, plus give you a sense of the design direction we're going in. Be warned, these pics are super grainy – sorry!
The bathroom has a sloped ceiling, which I love. It adds some character and dimension to the space. This area below that window on the right is where I always planned to have a free-standing tub, and a double vanity against that back wall.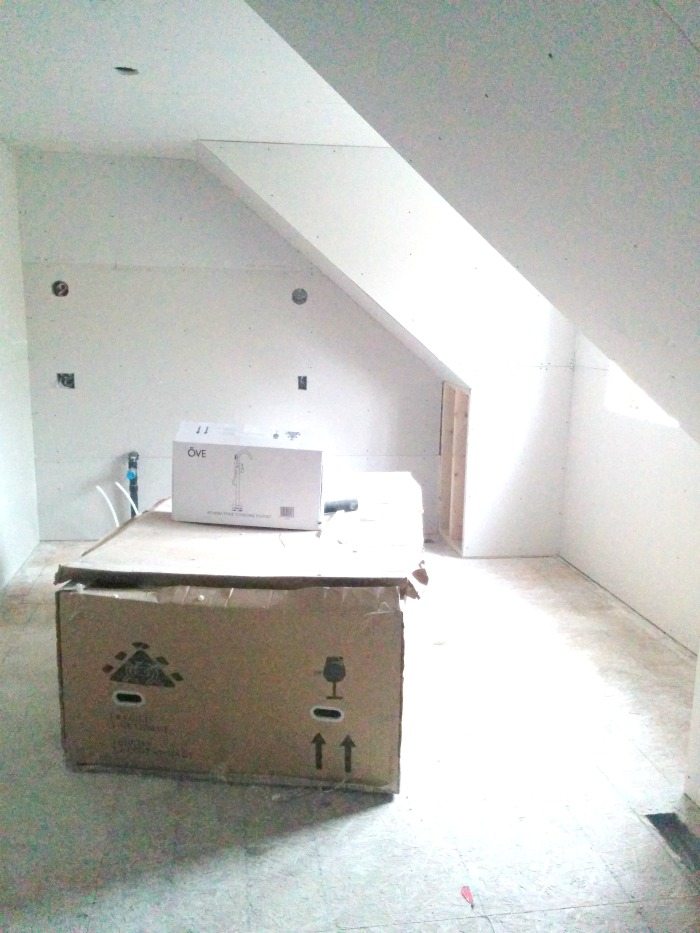 Then we have this shower area. I'm stuck on what kind of tile we are going to use in the shower, but I know FOR SURE that we're doing some matte black fixtures. #dreeeamy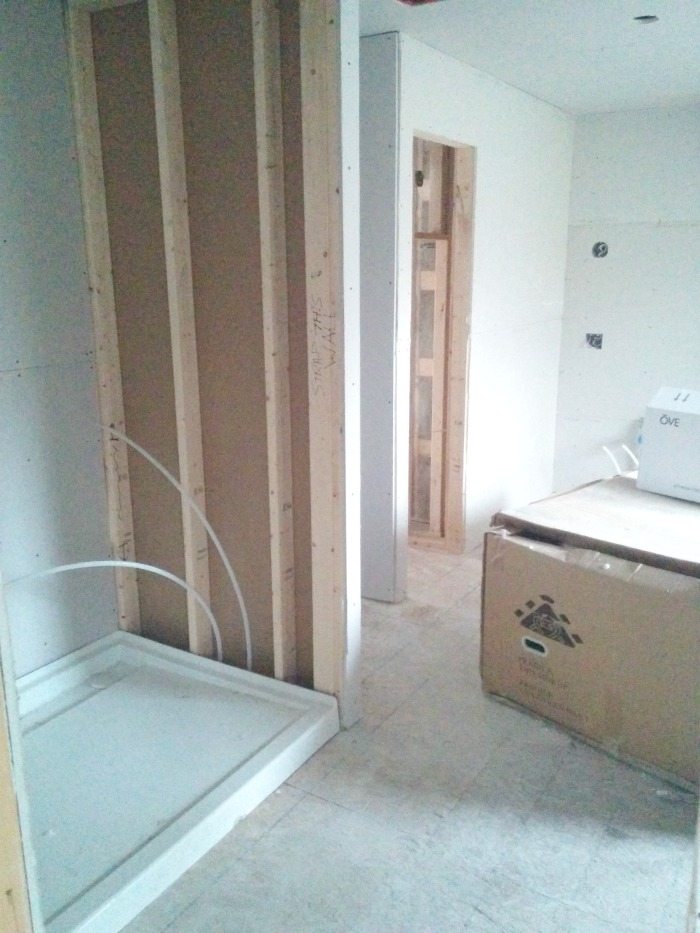 In terms of design, I visited my own Pinterest bathroom board and took a look for some inspiration. It's clear – white, black, and wood toned bathrooms are my jam.
So here's the plan: White walls + white vanity (this gorgeous vanity from Home Depot) + marble floor tile (we scored on a wicked sale!) + black fixtures (helloooo Delta Ara collection in black) + wood accents/accessories. Oh and I'm thinking two round mirrors above the vanity.
What do you think?
I can't wait to get started!