Our week was a bit of a doozy. My daughter picked up a gastro bug that swept through our house pretty swiftly. It's no fun being sick, but isn't it the worst when you're sick but need to also care for a sick kid? Ugh.
We are so lucky to have my parents nearby, so my Mum came over to the rescue.
We drank lots of water, took it easy, and I pulled out some essential oils that are meant to support upset tummies… and it was the shortest bout of stomach flu we've had. I'd call that a victory? [Head here if you want to learn more about how we use essential oils, or send me an email and we can chat! [email protected]].
Before the stomach flu hit us, Dan finished up building this play structure in our backyard. There are still SO many things we need to do to spruce up our yard (hence no amazing "backyard makeover" posts coming your way anytime soon!), but having this spot for the kids to play right outside our door is downright amazing.
I never thought I'd want a mammoth thing like this, but basically having a park in your yard (so you can sit and have an iced coffee, make dinner, or whatever while the kids are occupied) is a major parenting win.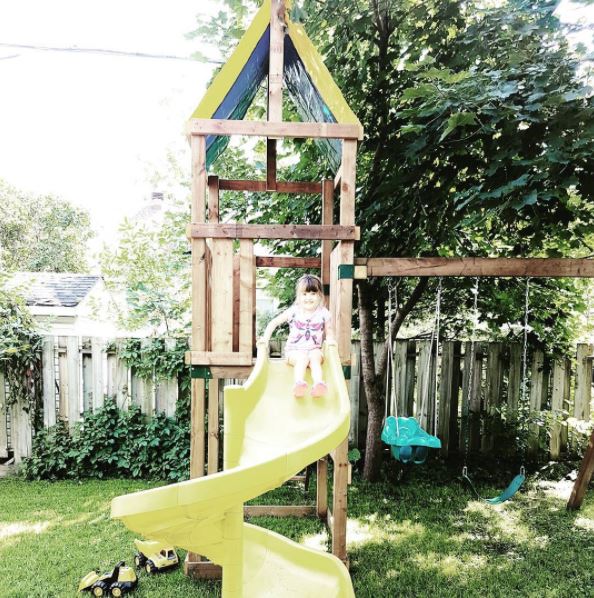 Alright… it's Sunday evening, so you know what that means – The Creative Gallery! If you're new to The Creative Gallery, it's an amazing weekly event where bloggers and readers can share their latest projects.
---
The Creative Gallery
Hosted by:
Kristi at Making it in the Mountains
Emily at Our House Now a Home
Sarah at Making Joy & Pretty Things
Kelly at North Country Nest
Erin at DIY Passion
Me at The Sweetest Digs!
---
Here's the latest from The Sweetest Digs this week:
We are finally tackling our master bathroom makeover! I spilled the before pictures and design plans this week. I'll be aiming to post weekly about this one – so keep your eyes peeled for updates!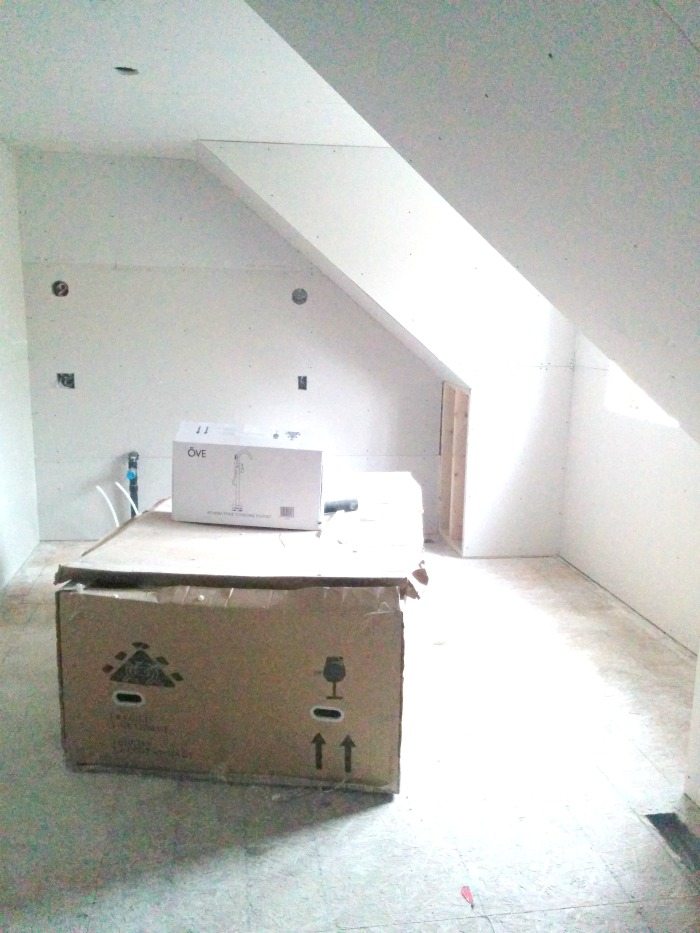 ---
And now for some of my faves from last week's Creative Gallery Link Up:
I get teased about this – clearly I'm too obsessive – but I don't like it when the books on my bookshelf don't "go" with the rest of the decor in the room. For instance, in our living room, I only have books with white, cream, or navy blue spines. No other colours work in the room. It means that I have a bunch of books in closed cabinetry…
I'm TOTALLY going to steal this idea from Sarah at She Holds Dearly and do DIY book paper bag covers. How sweet does that look?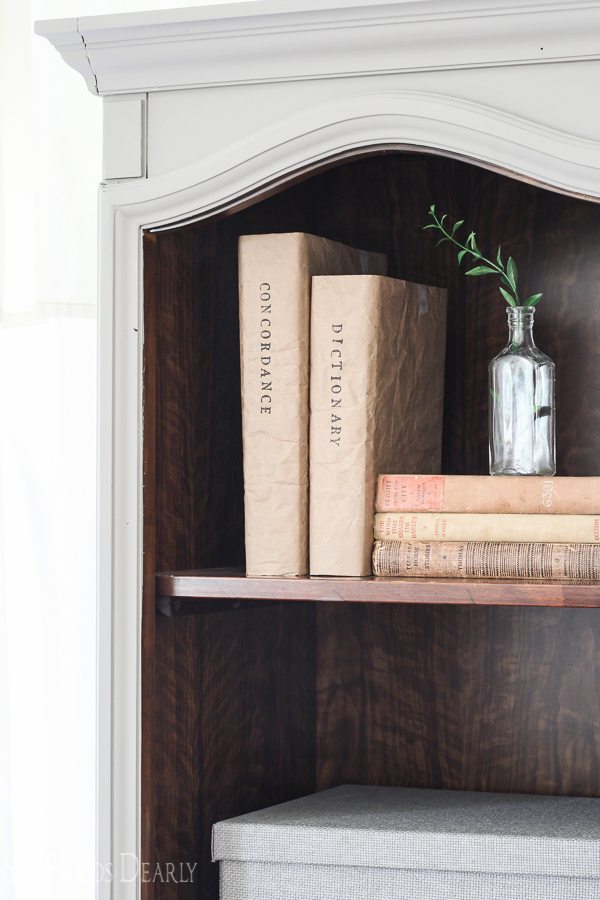 My girl Kristi at Making it in the Mountains did a post about how to style your display cabinet. I always find it hard to get the look just right, and Kristi nailed it with this pretty farmhouse aesthetic.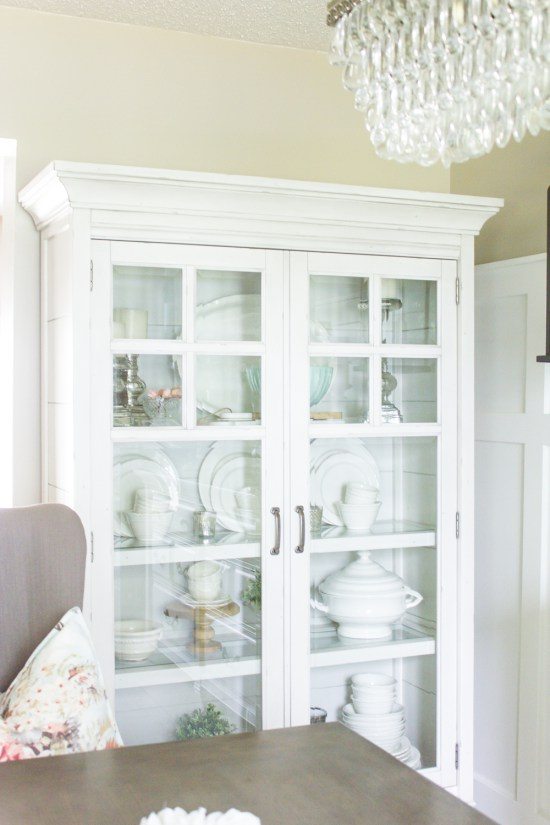 I'm LOVING this bathroom makeover that Meg from Hello Farmhouse pulled off in just one weekend.
Isn't that mint vanity the SWEETEST?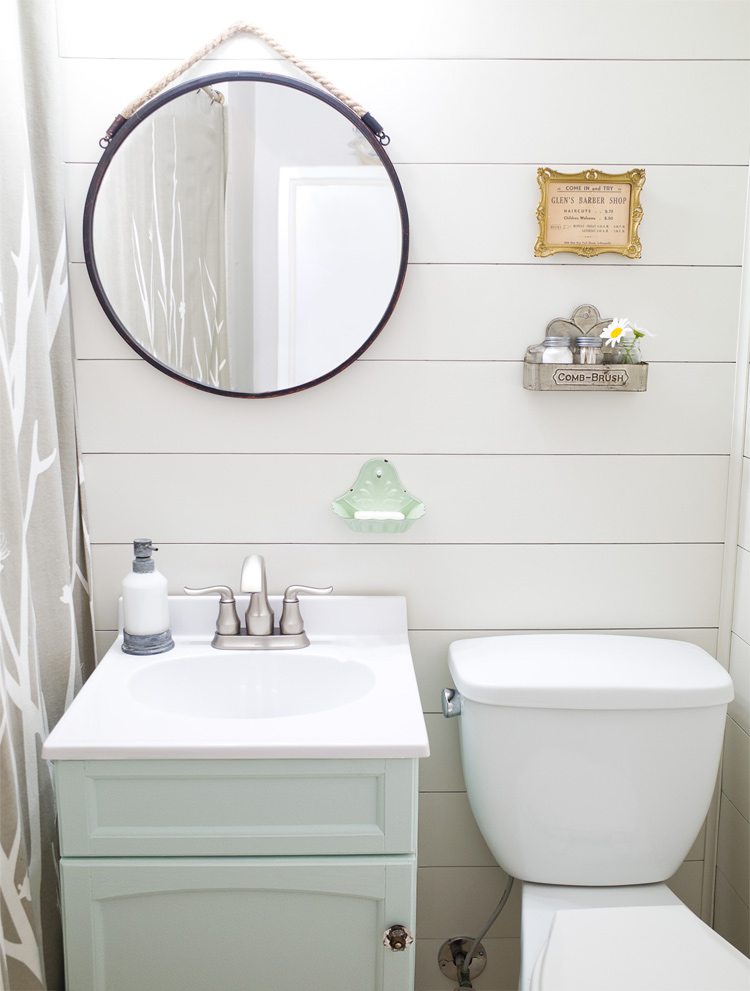 And lastly, Sandy linked up her daughter's floral garden party. Isn't that just the prettiest table? I love the blush pink tablecloth with all the greenery. Gorgeous!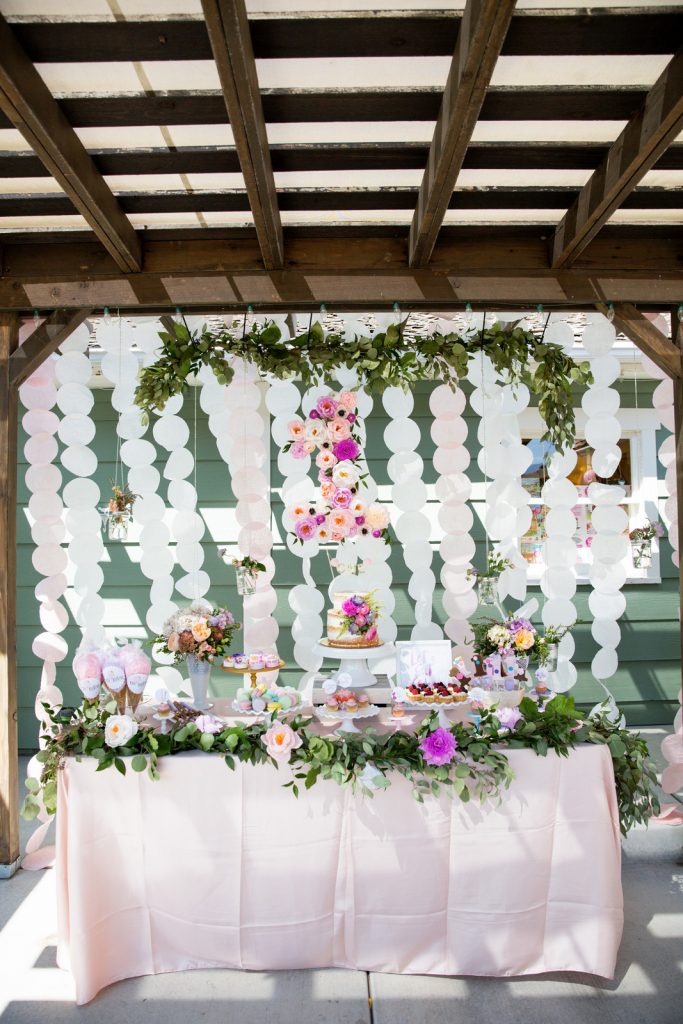 Now let's get to your projects!
But first, just a few things to keep in mind…
Share only your OWN work/creativity/projects.
No links to promote giveaways, link parties or shops.
By entering a link, you are giving the hosts permission to feature an image on our blogs and/or social media pages (proper credit & links will always be included).


Wishing you SUCH a lovely week!