I have a fun blog post for you today.
I'm in a few Facebook groups for people who love to decorate, and every now and again I get super inspired by someone who posts some pics of their home. I came across some pictures from Marley, a photographer and blogger based in Texas, and asked her if she'd be up for a house tour here on the blog.
I would say her design style is modern farmhouse, and she has injected so many personalized touches throughout her home.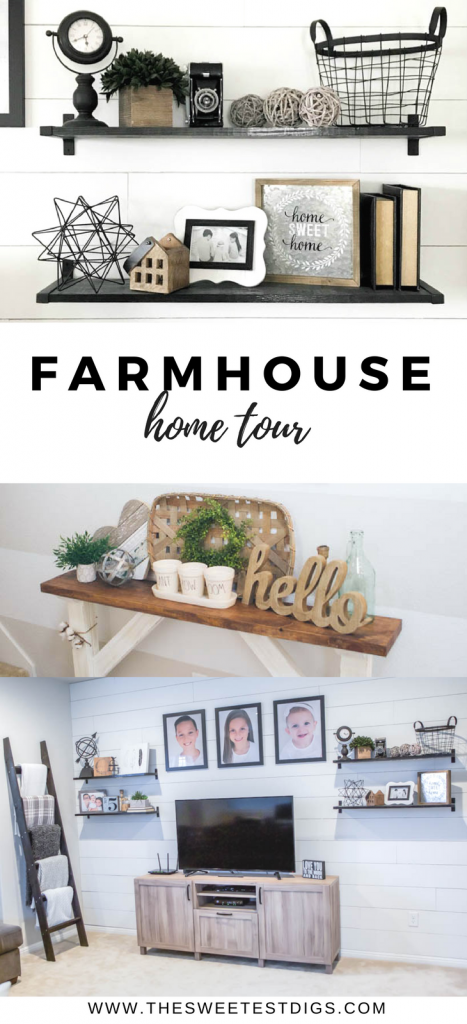 Let's dive in!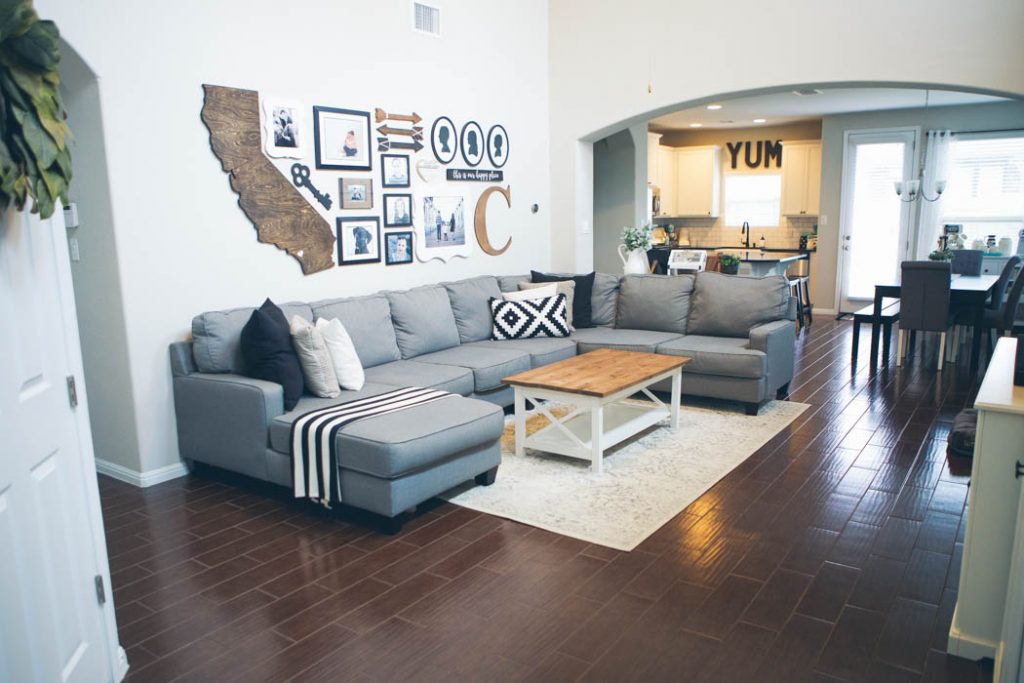 Tell us a bit a bit about yourself…
I'm Marley. Wife to Kyle, Mom to Weston (10), Kennadie (7), Emersyn (2) and our fur baby, Dex. I like to do just about everything. I love to take pictures. I love to bake. I love to craft. I love planning parties. I love people. I have a love/hate relationship with cooking (depends on the day). I am a California girl, living in this (new) Texas world. My husband's career brought us here to Austin, Texas in 2015 where we started building this sweet home of ours. It was a pretty surreal thing being able to build a house, because where we came from in Orange County, California – that was just not an obtainable dream for us. Our house was built from July 2015 to December 2015, and we moved in 8 days before Christmas. It was the best gift ever! We have been working on customizing this house and making it our HOME ever since.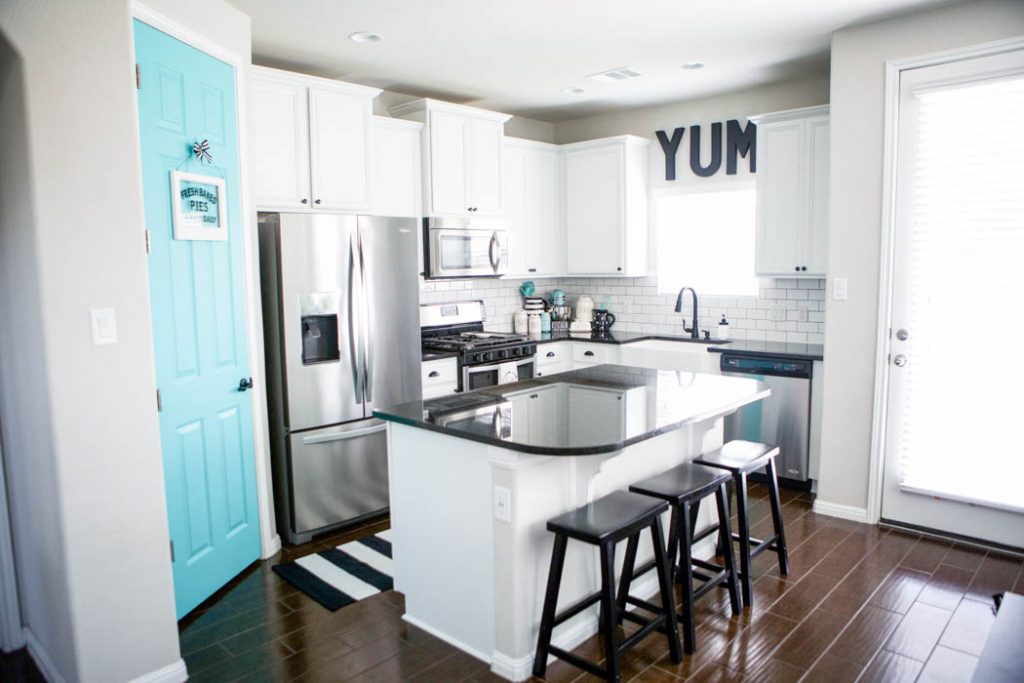 What would you say is your decorating style?
I'm still working on what to call my decorating style…but I guess I would say my 'style' is modern farmhouse. I find that my eye is drawn to gorgeous natural wood, simple greenery, a ton of white…but also bold contrast. You'll notice a lot of black in my home, which isn't the most common with 'farmhouse' decor. But it's very me! I love the boldness of stripes, so we have a *cough* few of those around as well. ;) I like things to be crisp, clean and simple, but also full of detail and originality.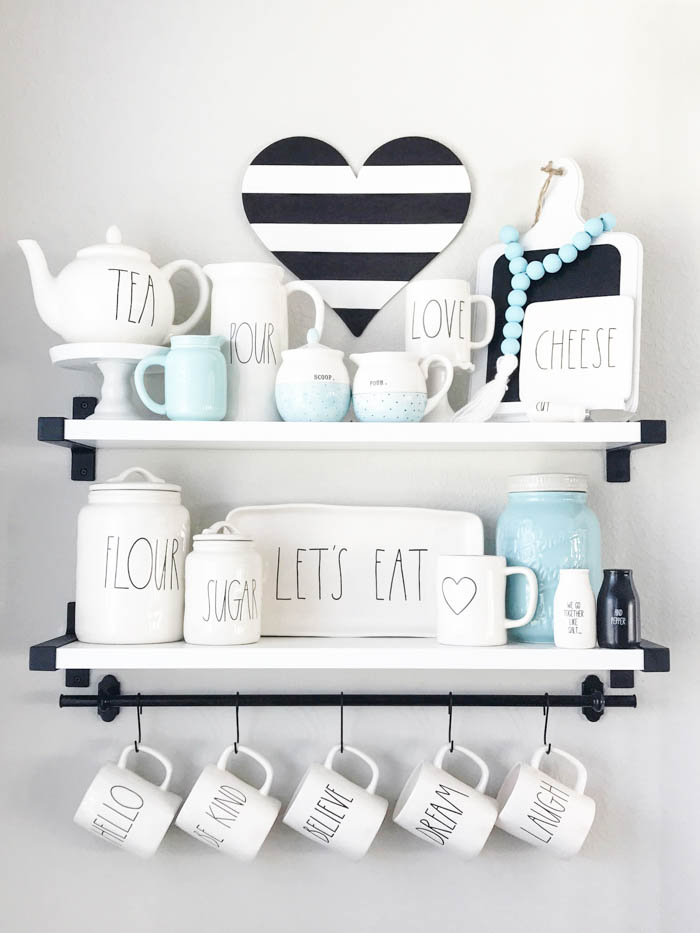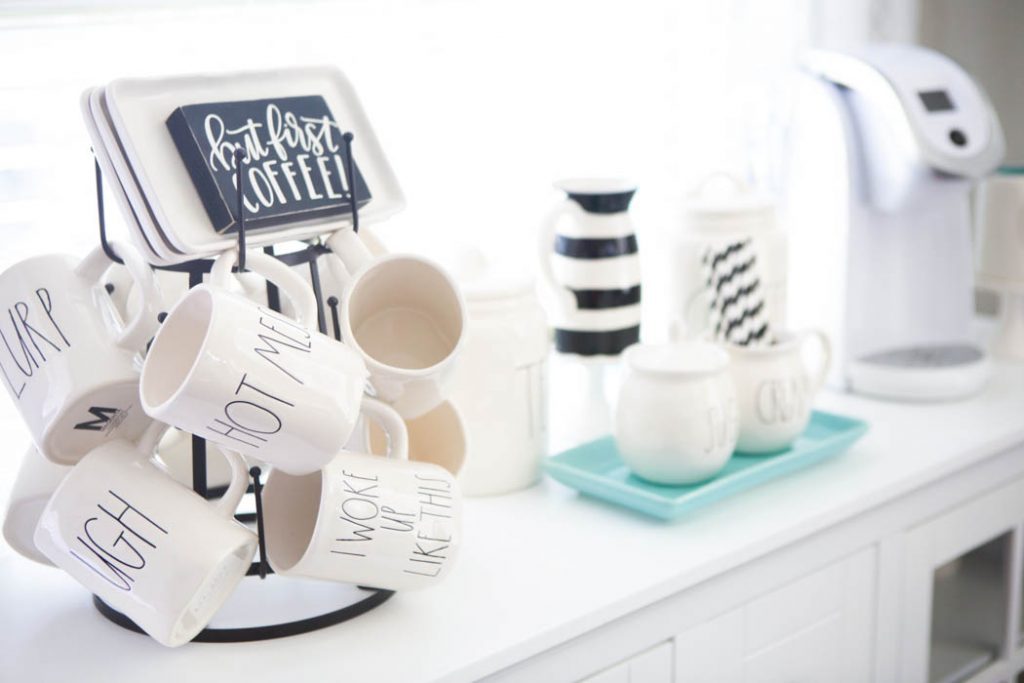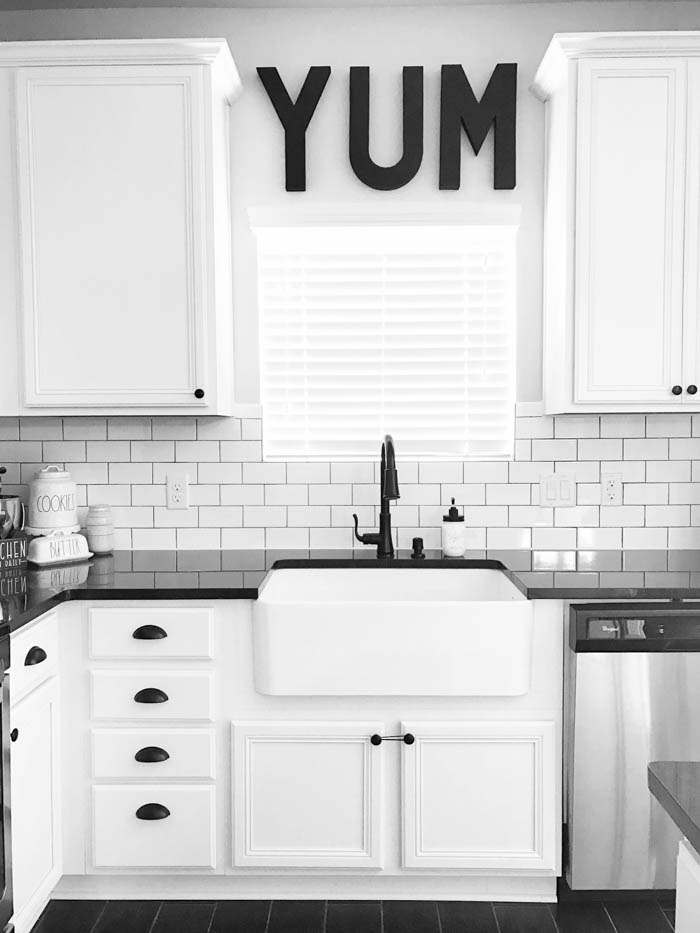 What are your favourite places (shops/online) to find items for your home?
I'm all over the place when it comes to buying things for my home. I find a lot at antique shops and on etsy vintage. I also like to style my shelves with small details from Hobby Lobby, and some of my very favorite pieces are from Magnolia. A ton of our furniture is from ikea! I can't tell you how many people ask about our entertainment centers and dressers! (Almost all from ikea!)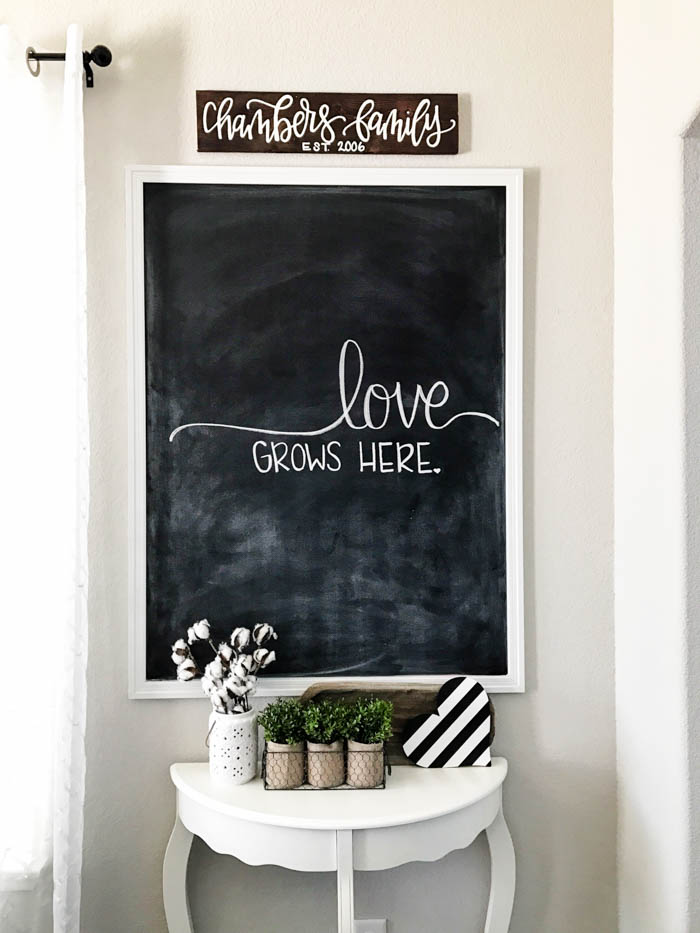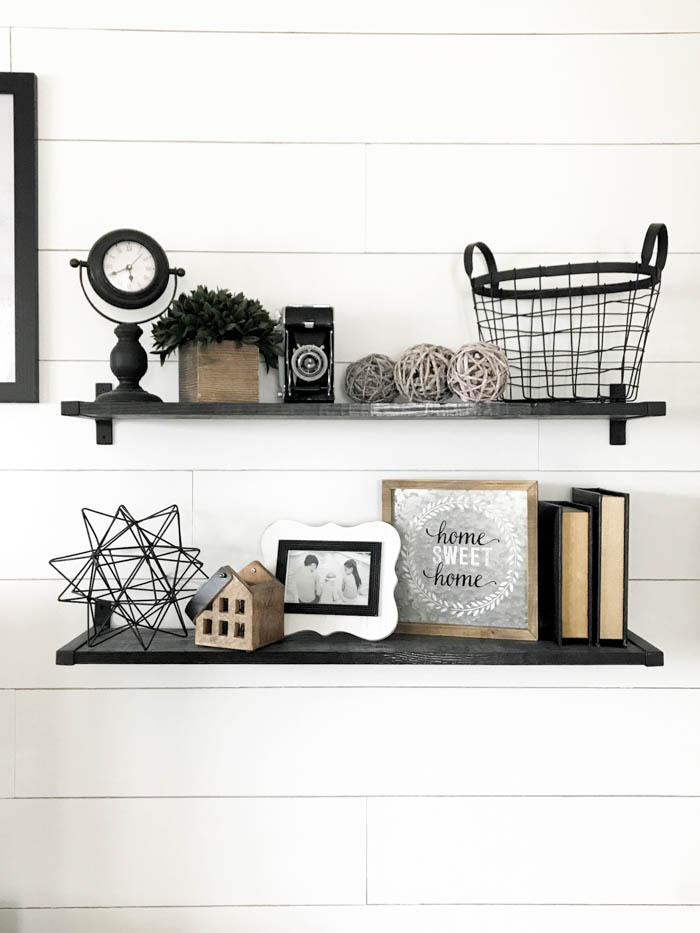 What is your favourite room in your house, and why?
My favorite room in my home?! Gosh that's a hard thing to choose! I love them ALL! But I think I would say our kitchen and our family room. Both of these rooms have been a labor of love and something we've dreamed about for quite some time. We've worked hard to create spaces that are functional and made us feel cozy and happy.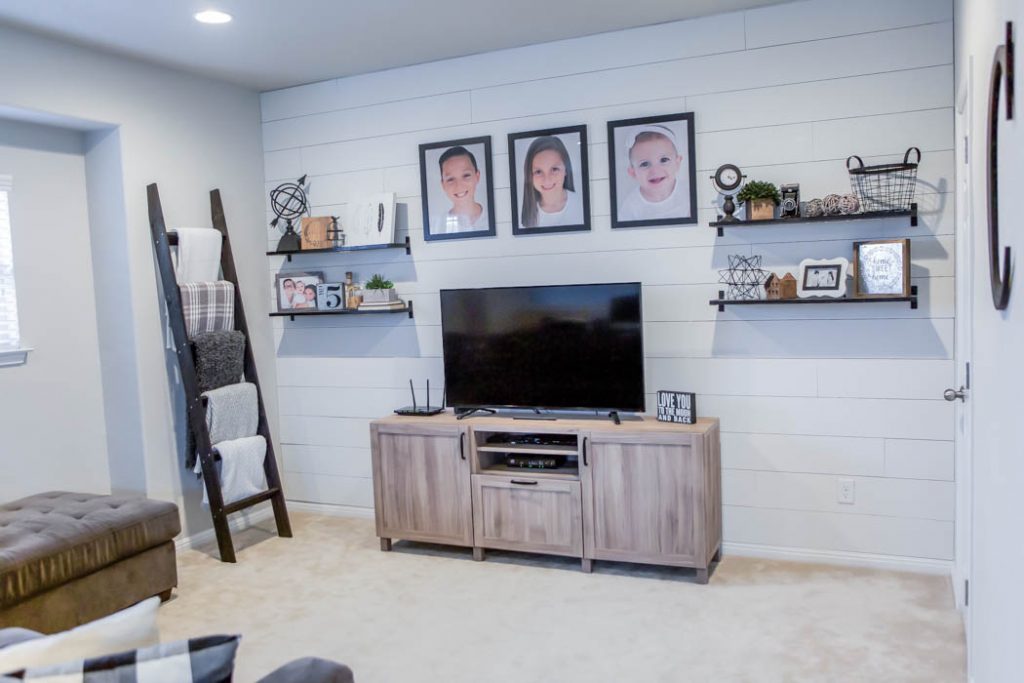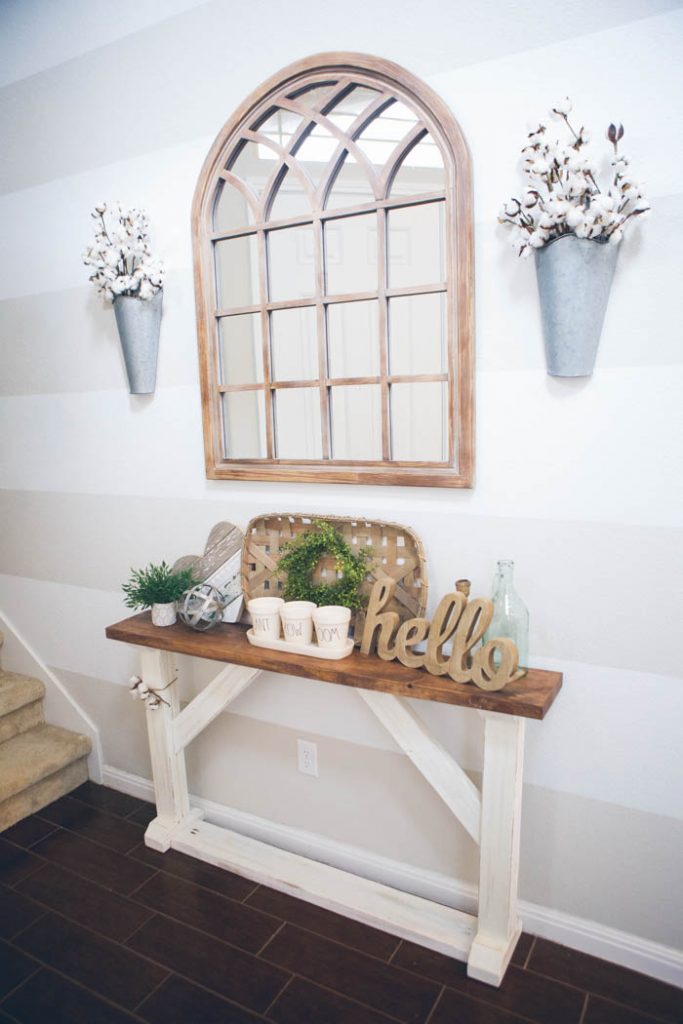 Are you ready to see quite possibly the cutest play kitchen ever?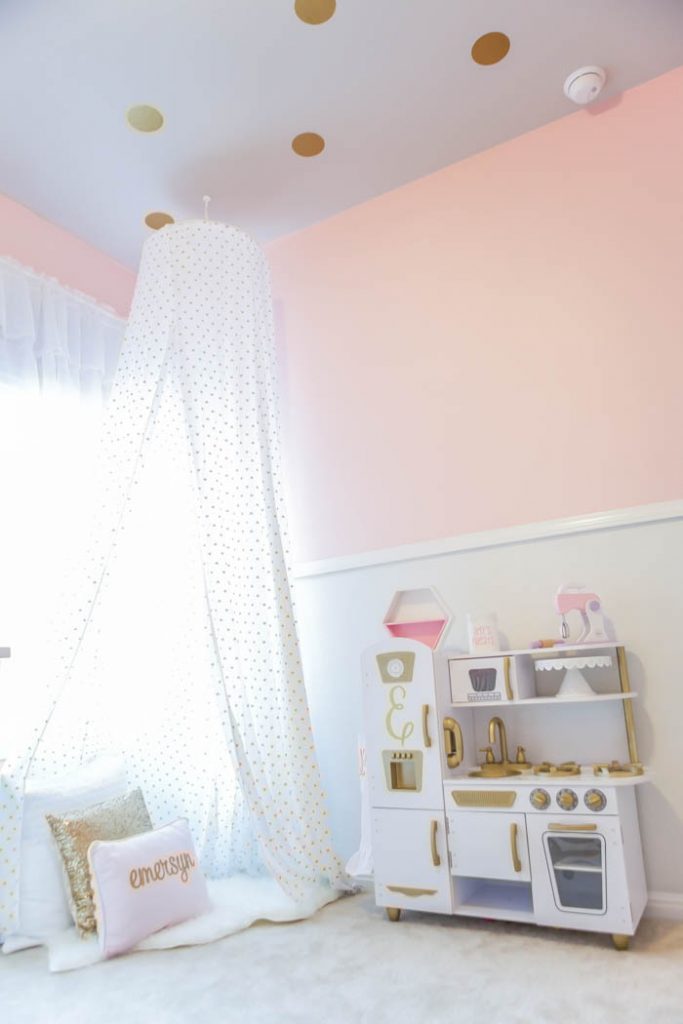 Marley bought this white KidKraft play kitchen from Amazon and then customized it.
She sprayed out all the silver elements gold, put some marble contact paper on the counter, added some white peel and stick subway tiles, and added the initial decal.
I'm DYING over how cute it is.
Don't you love it?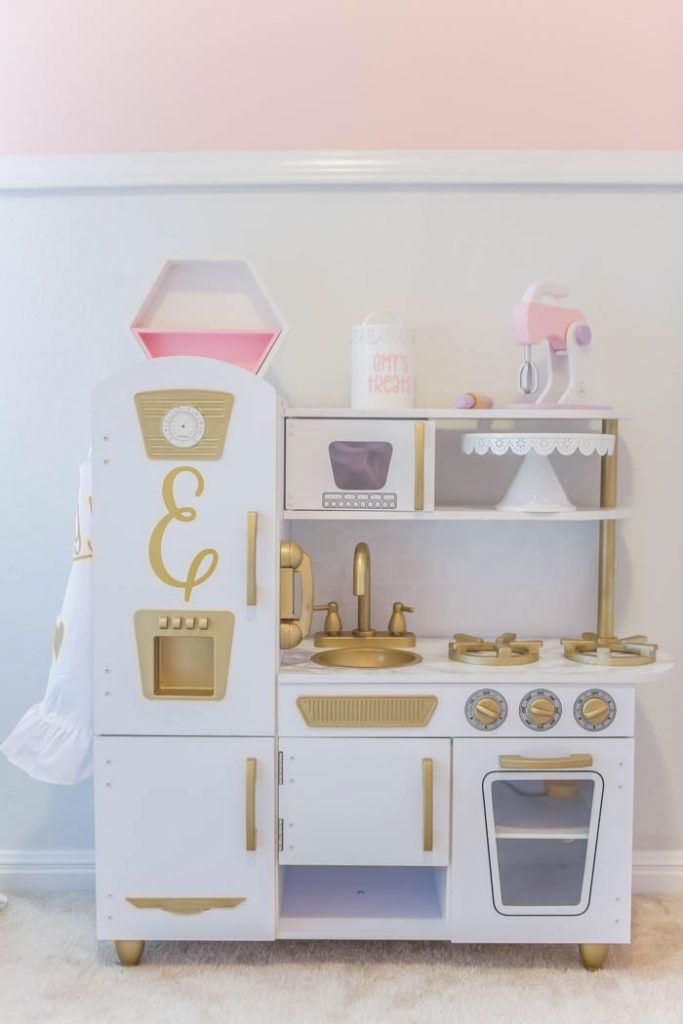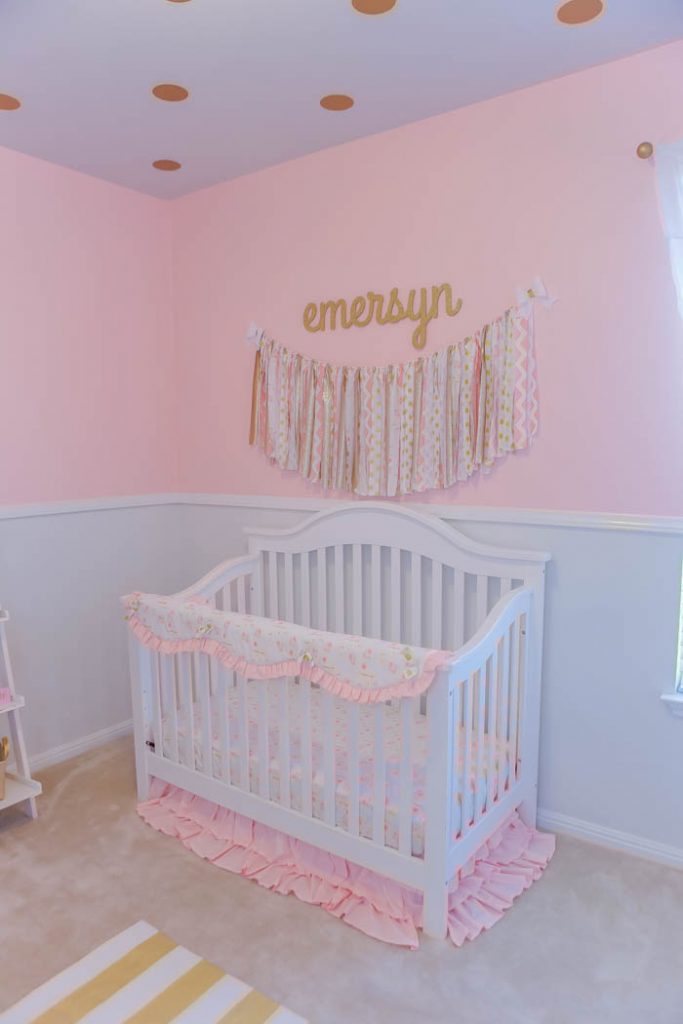 If someone wants to copy your style, what would be your one biggest tip?
If someone wanted to copy my style, my biggest tip would be to be bold! Don't be afraid to be your own you. My house may not follow all the 'decorating rules', but it sure feels like home to me! I love to use family photos around the house, and customize it to be totally US. I always plan my spaces out and envision what I want and where I want it! I'm a huge bargain shopper, so shop around – and don't jump to buy the first thing you see. Check stores you might not check normally, and hunt around for treasures at antique malls and thrift stores.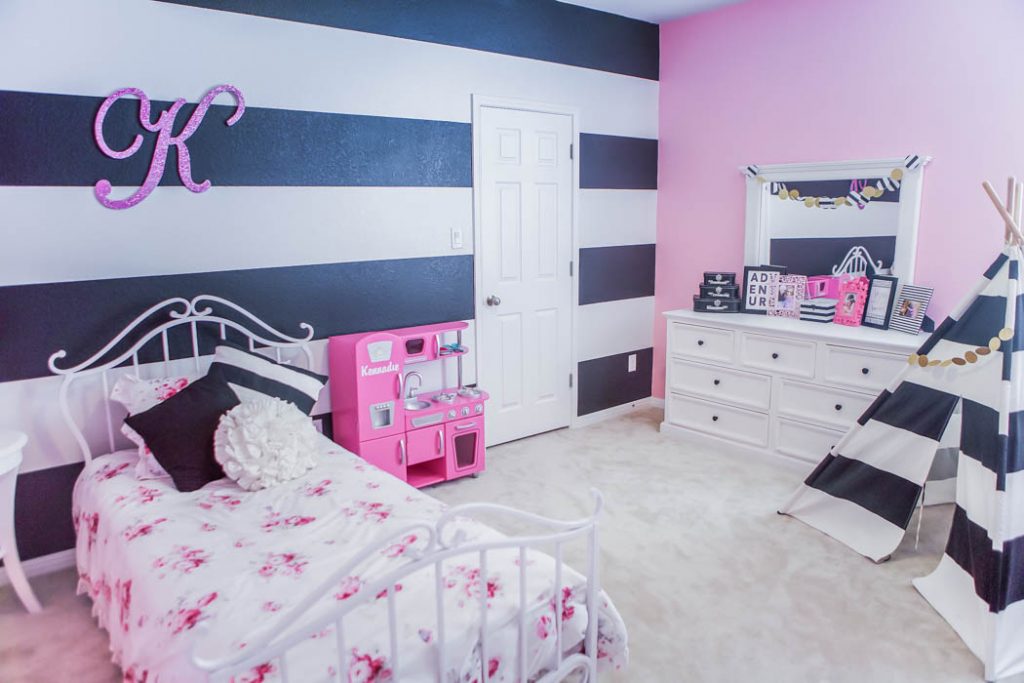 Thank you so much to Marley for taking us on a tour of her pad! You can check out Marley's blog here. 
Get Marley's Look…