This post is part of the YummyMummyClub.ca and Goody #GoodyTips sponsored program. I received compensation as a thank you for my participation. This post reflects my personal opinion about the information provided by the sponsors.
Let's chat hair today, k? I don't know about you guys, but summertime for me is all about easy-going hairstyles. I'm not really one to spend much time on my hair to begin with. Don't get me wrong, I'm a girly girl through-and-through and love to straighten, curl, or do an updo on my hair from time to time, but the everyday routine calls for fast and easy. Frankly, I like to get as many minutes of sleep in the morning as I can, and having my daughter going through my makeup drawer while I'm trying to get ready in the morning (making a mess of EVERYTHING) means I go REALLY fast.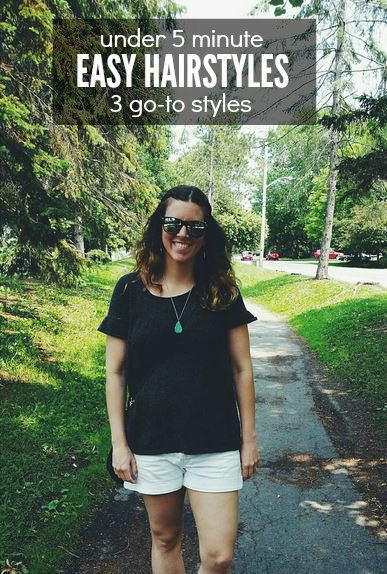 So, my go-to under 5 minute hairstyles? Here are three of them – all for different occasions. Let's go from a day at the beach, to a workout, to night out with the hubby, all using just a few key products from Goody.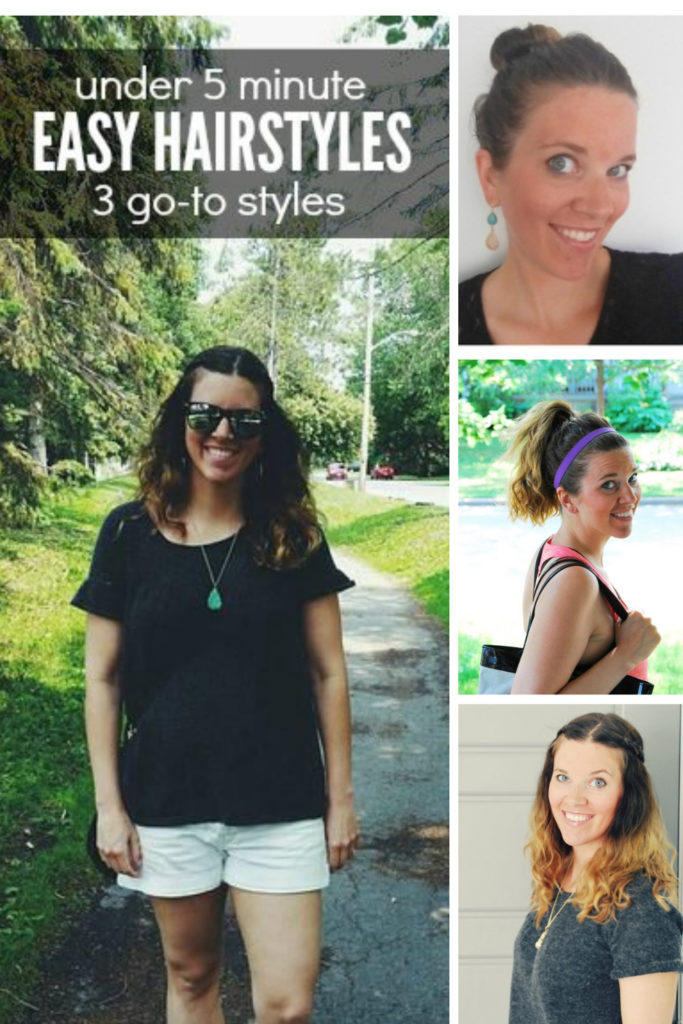 Hairstyle 1 // My "day at the beach" look
I wear my hair au-natural most often, but when I want to add in a little something fun and take it off my face a bit, I like to throw in some little braids.
You'll want to do this with mostly/fully dry hair. I have naturally wavy hair, and I usually let it air dry with some oil and curl cream in it. I started using the Ouchless brushes by Goody (the fun purple one in the pic above!), and I'm telling you, they are amazing for knotty hair. I always come out of the shower with a head full of knotted hair, and this was the first brush that actually didn't rip the hair out of my head as I brushed. The cushion pad doesn't snag hair, and those little ball tips won't scratch your head. I'm in love. Plus, I'm constantly shedding into my hairbrush, and the design of this line makes it super easy to pull the hair out after brushing. Cause it's kinda gross when your brush is full of hair, you know?
Anyway, back to the hairdo.
1 // Take the front top section of your hair and braid it into a regular braid, heading towards the back.
2 // Clip it back, while you do the second section.
3// Take both pieces and affix to each other using a Goody SlideProof mini claw clip. I use these clips all the time – they are great for pulling back any amount of hair as they come in a bunch of sizes. I know a lot of people use bobby pins to keep their braids tied back, but with my hair, no matter how many bobby pins I use, they always get super loose or fall out halfway through the day.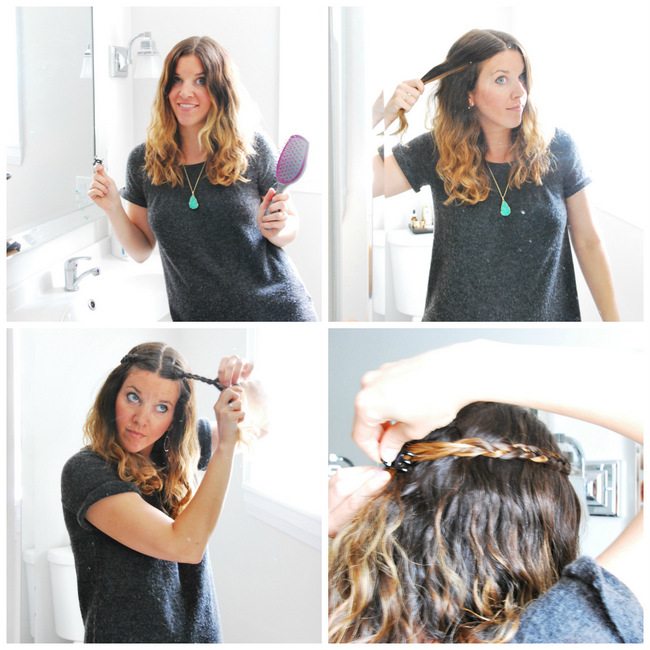 So simple, but adds a little something fun, right?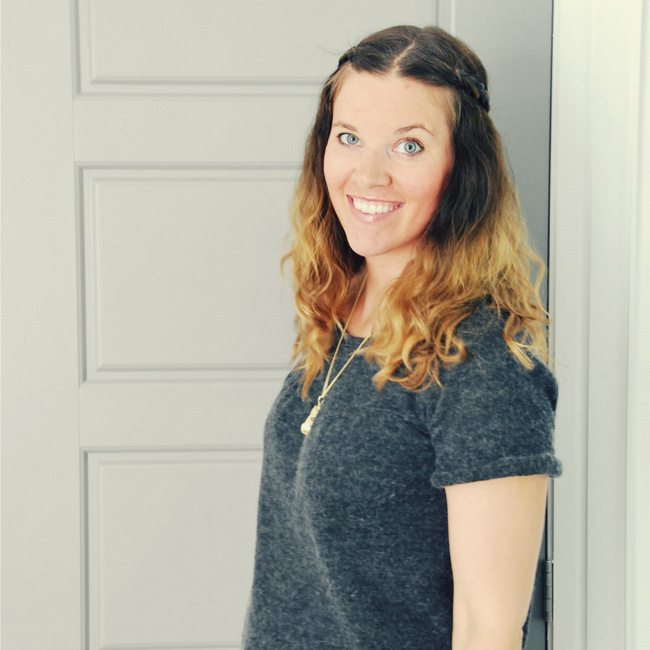 Hairstyle 2 // Hair fit for a workout
Next up is my workout hair. I try to go to the gym a few times a week and I play volleyball on Wednesday nights. Is it just me or is getting your hair sweaty one of the more annoying things about exercising?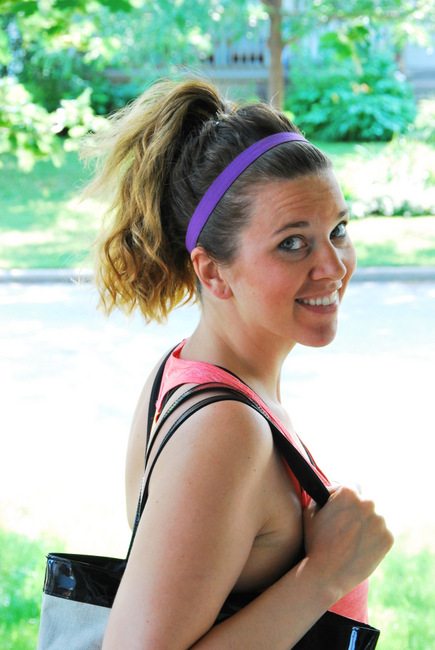 This isn't really a "hairstyle," but I have started using Goody's SlideProof Headwraps to amp up my regular ponytail and they have been great for keeping hair off my face (and therefore less sweaty – win!). The really nice thing about these headwraps is that they have a wave of silicone on the inner side, which means that they don't slip and slide off your head. Plus, they have all kinds of cute colours and sizes to choose from!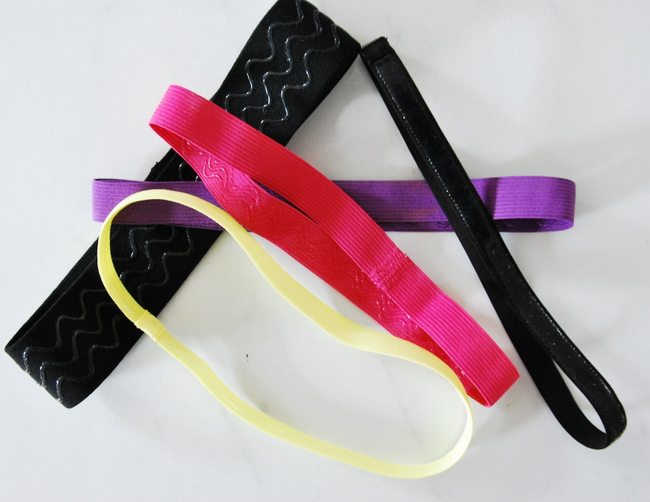 I don't usually brush my hair after a workout as I have wavy hair (hello, major frizz!), but I thought I'd mention for the straight-haired gals, that Goody has a new brush that has microfiber bristles to help dry your hair faster. Cool, hey? It's called the QuikStyle Paddle Brush (that blue one in the photo above). So if you do get a little sweaty, this might help to tame things.
Hairstyle 3 // "Date night" do
Post-workout, let's pretend like I'm going on a date night with hubby and not the usual routine of rushing to go pick up Maya and make dinner. Ha! One can dream, right? If I am going somewhere nice in the evenings though, my go-to look is a top knot. I used to try doing the whole sock bun thing, but with my mega head of hair, the sock bun looked like a massive round hat (or growth?) on my head. Not cute.
My method for a top knot?
1 // Pull your hair back into a regular high ponytail and secure it with a Goody SlideProof Elastic (these elastics are great – super stretchy but give a strong hold).
2 // Pull the hair straight, twirl it around.
3 // Lastly, twist it into a bun shape around the elastic in place. I use a second elastic to secure the bun, and I'm all set. I have stray hairs at the nape of my neck that always bother me, so sometimes I throw in an extra barrette back there or secure them with a little hairspray.

Excuse the cheesy selfies… apparently I was going on a date with myself?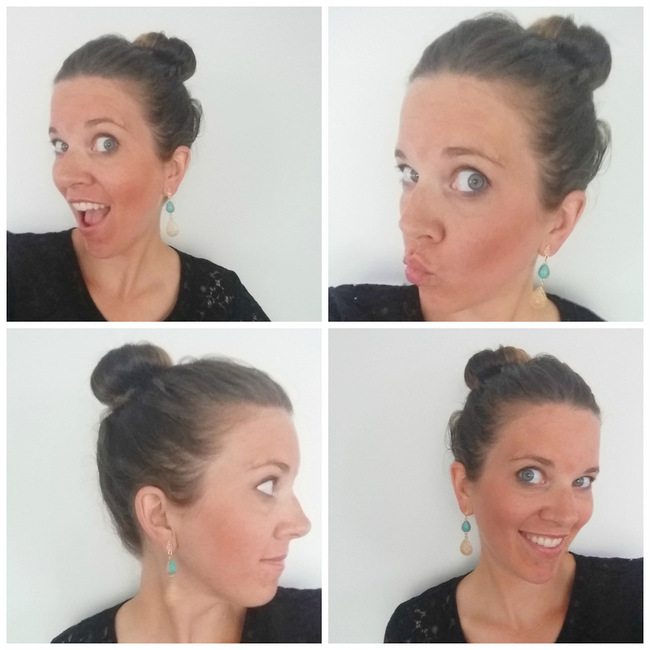 Go check out Goody's Facebook, Instagram, and Pinterest pages for more info and hairstyle inspiration!
What are your go-to hairstyles? Do you have any under 5-minute ones that I should know about? Do tell!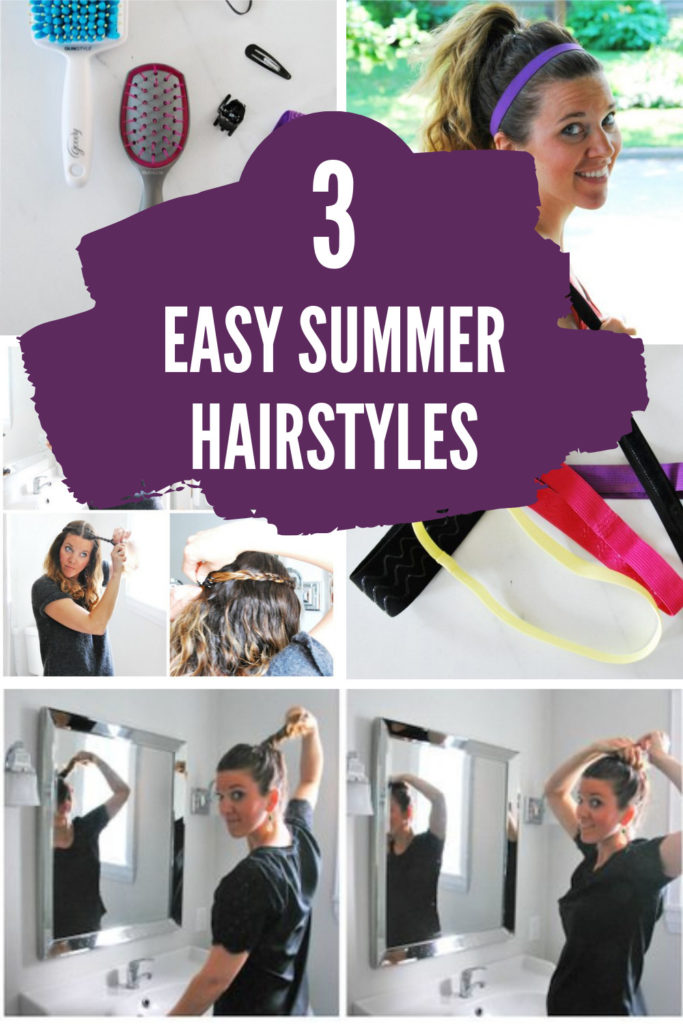 We all love warm weather but no one loves the inevitable and dreaded frizz it brings to our hair. Read YMC's Frenzied Fashionista's post to learn about the only Goody accessory you'll need this summer to pull off simple, stylish, frizz-free looks for all occasions.