With Easter weekend right around the corner, I thought it would be fun to do a little DIY holiday decorating with some stuff lying around the house. If you are a bit of a craft supplies hoarder like me, you'll also probably have all of these items on hand! Let's make a DIY Easter Egg Garland with paint chips. So easy you can even do it with the kids!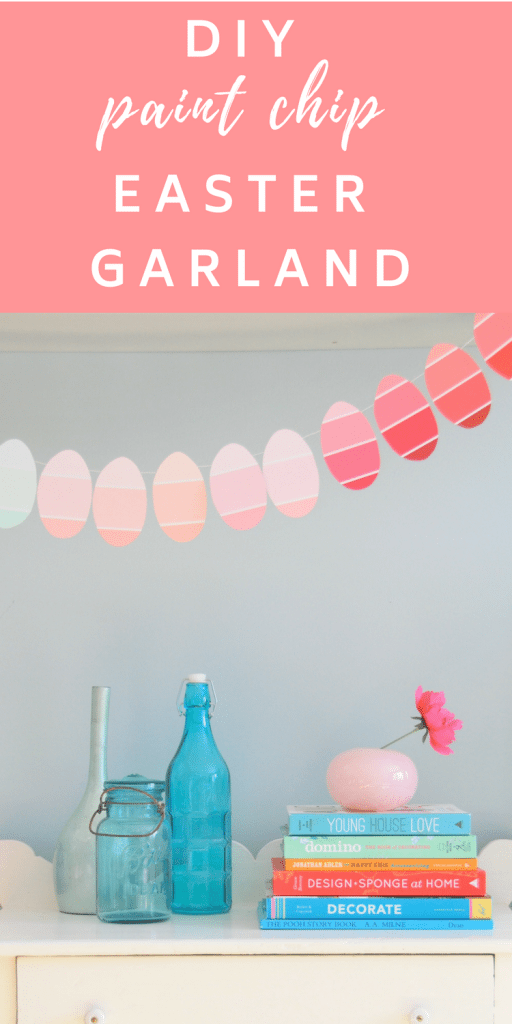 What You'll Need:
Paint Chips (in pastel colours)
String
Tape
Scissors
DIY Easter Egg Garland Tutorial:
Gather paint chips. If you're like me, you might have a drawer or box full already, from various trips to the hardware store.
Pastel colours are obviously going to be the best for this Easter themed project!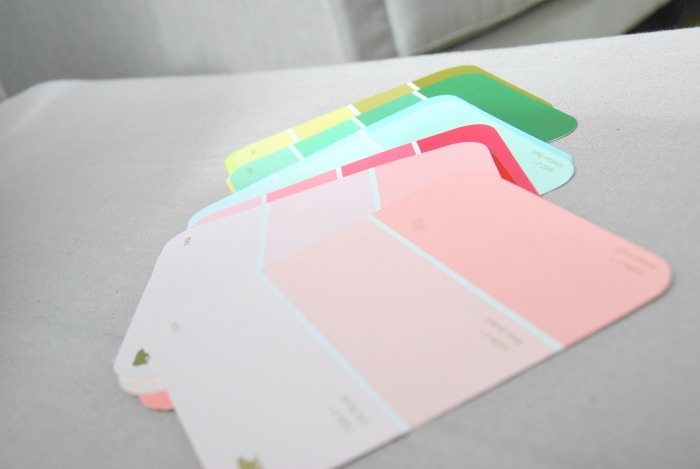 I free-handed an egg shape on the first paint chip, cut it out, and then used it to trace the rest of the eggs. Obviously just try to miss any writing on the paint chips, but DO try to get some of those cute white stripes in!
Trace and Cut. Repeat, repeat, repeat, until you get enough eggs.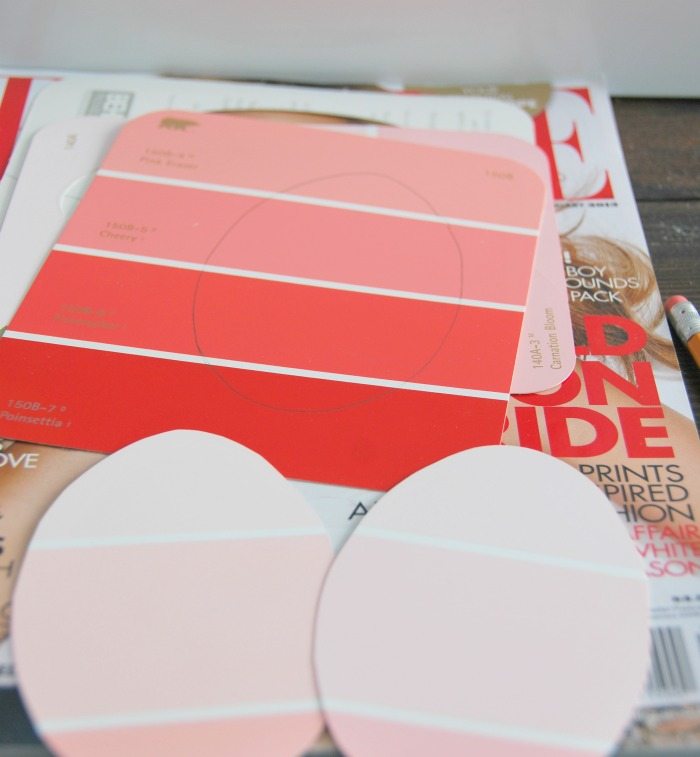 I didn't want to punch any holes in the eggs, so to attach them, I just used regular string and taped it along the back of the eggs.
I used a couple pieces of tape per egg, just to make sure it was really stuck on there.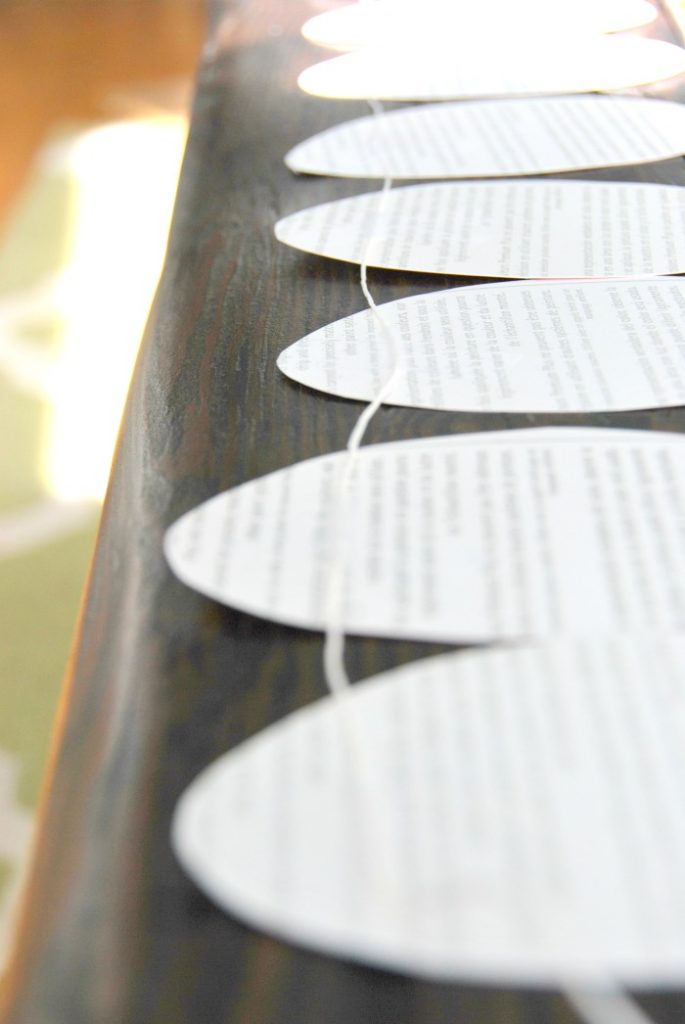 And the result?
This sweet little guy.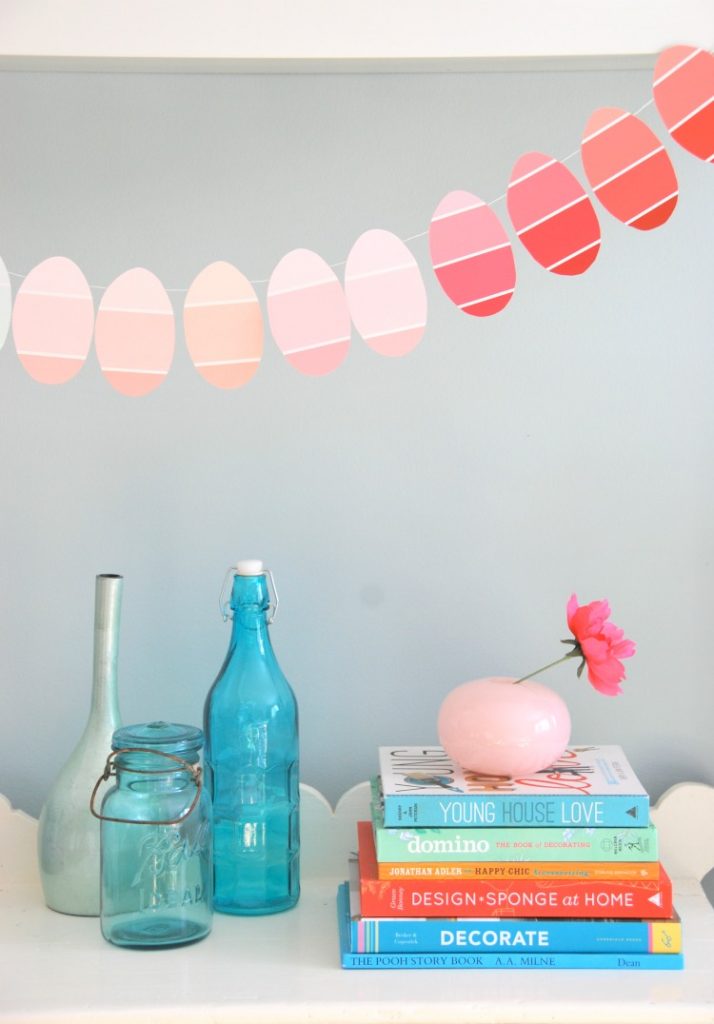 I really like the way the different colours on each paint chip make it look like striped eggs.
Oh and the ombre colouring – going from dark to light, to dark again – cute, right?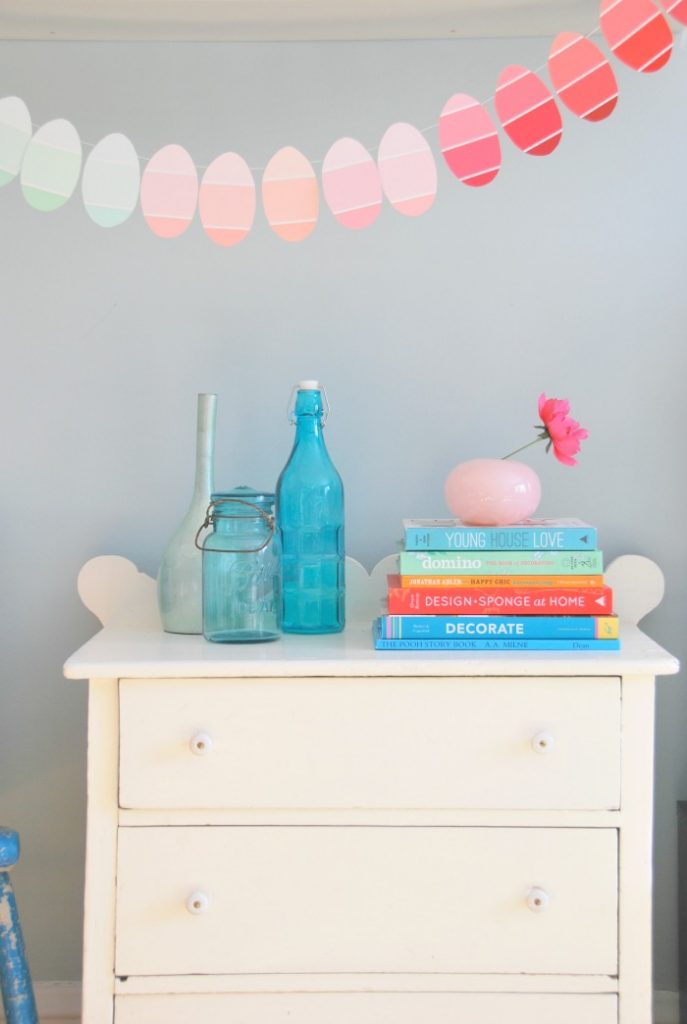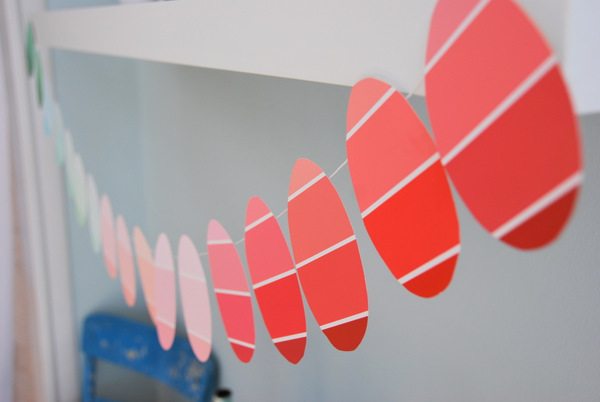 If you're looking for a quick and easy Easter craft to do in front of the TV tonight, or with the kids this weekend, this is it!
Not the first of my paint chip projects and I'm sure won't be my last…
You might also like:
–How to make a faux flower spring wreath