Once you know how crazy easy it is to make AMAZING sugar scrubs, you will never buy one again. Seriously. Keep reading for my homemade body scrub recipe featuring a super yummy citrus scent!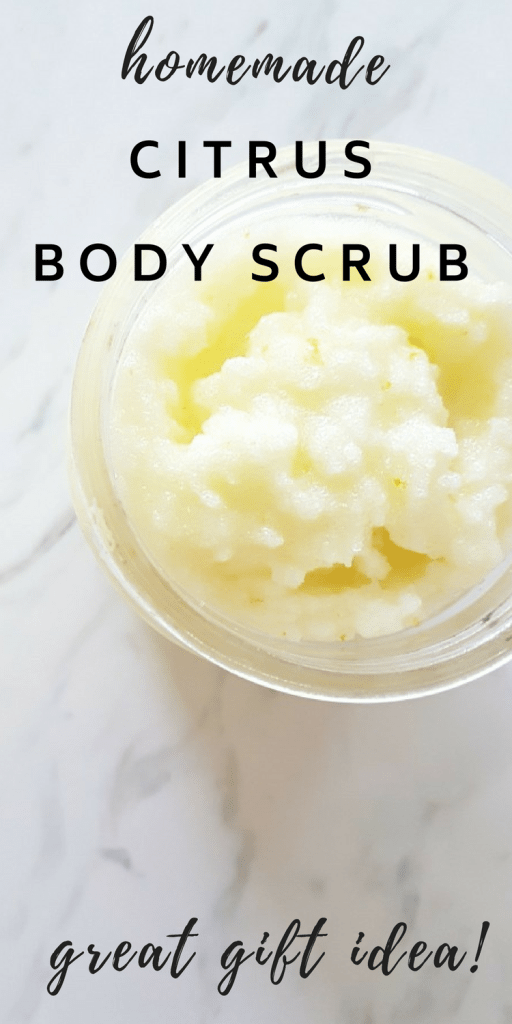 What You'll Need:
Homemade Body Scrub Recipe:
#1: Mix equal parts sugar and oil in a bowl. I did 1 cup of sugar with 1 cup coconut oil. However, due to coconut oil's solid state, I ended up doing 1/2 cup of solid coconut oil and 1/2 cup of a liquid coconut oil. If you don't have liquid coconut oil on hand, you could use grapeseed oil, sweet almond oil, or olive oil. Just any liquid oil that is good for the skin!
#2: Add in 10 drops of Young Living Grapefruit essential oil and 10 drops of Young Living Orange essential oil. You can adjust number of drops depending on preferred scent.
#3: For colour, add in some grated orange zest.
#4: Put into a glass storage container. I used a mason jar. You could add ribbon and a label to turn it into a cute gift!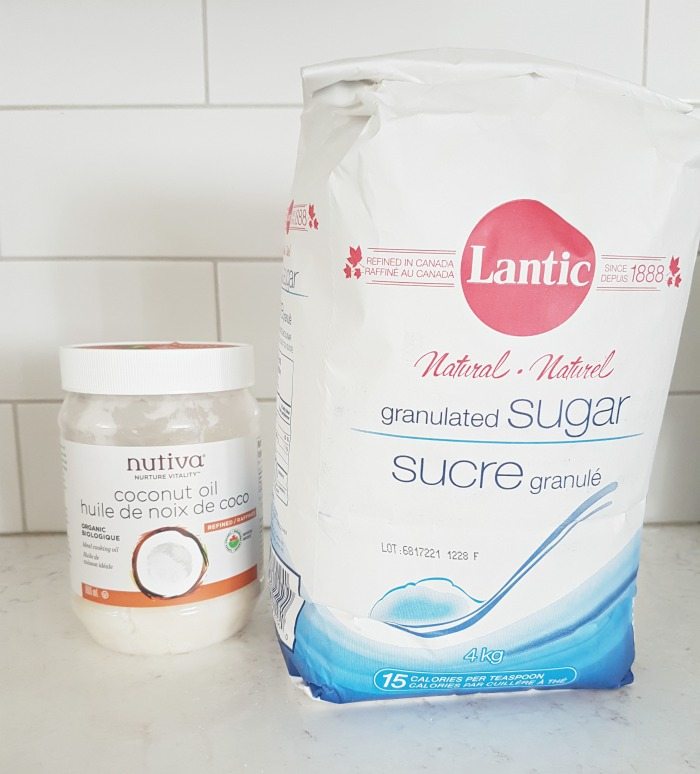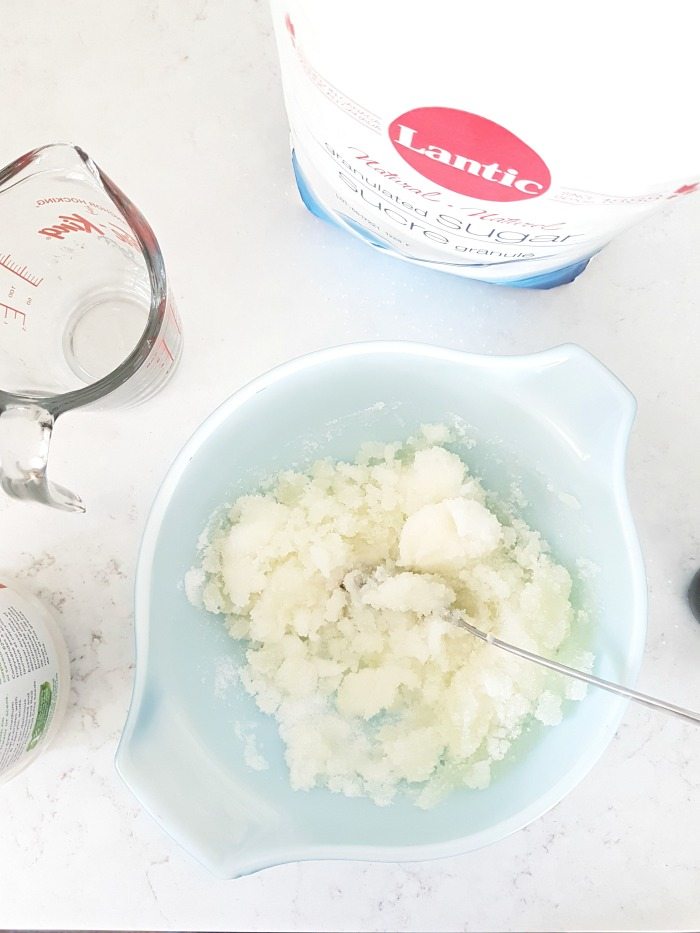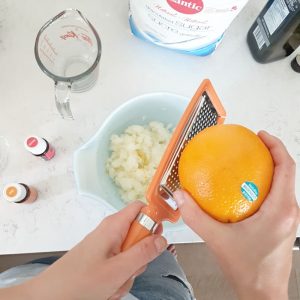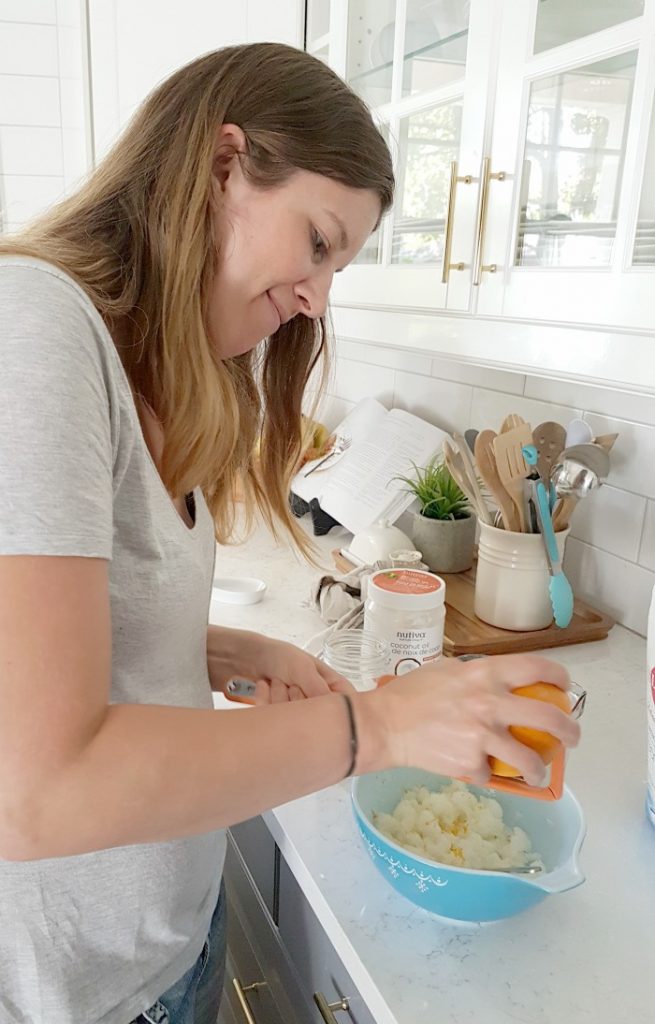 The Grapefruit and Orange combination is pretty dreamy. Especially with the undertones of coconut from the coconut oil. So yummy.
You can adjust the number of drops here to get the scent that you like. Some may want it stronger, others not so much. I did 10 + 10 drops.
Head here you want more info on why I use Young Living essential oils.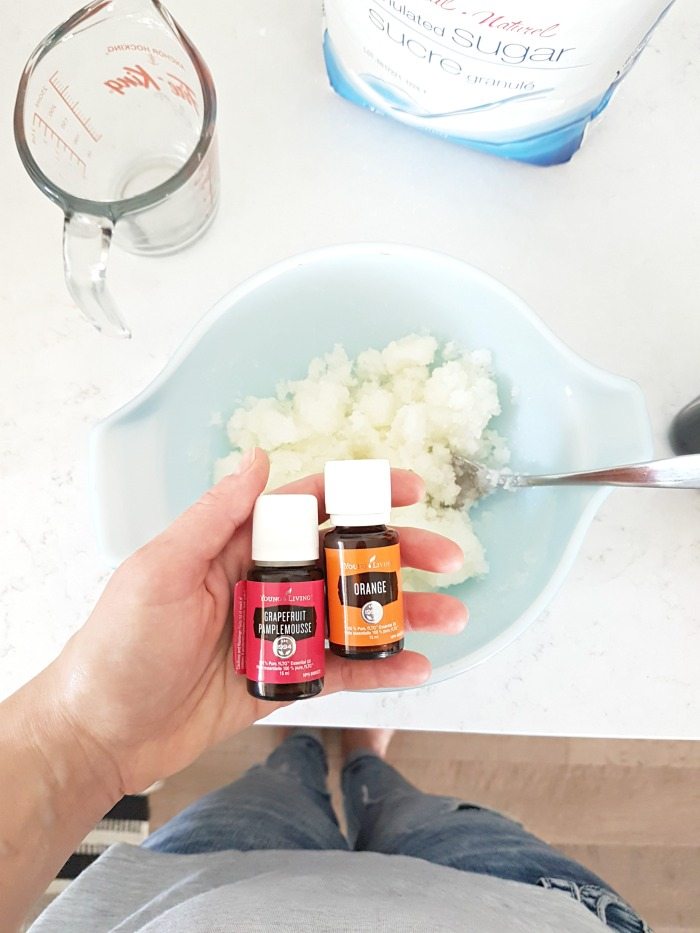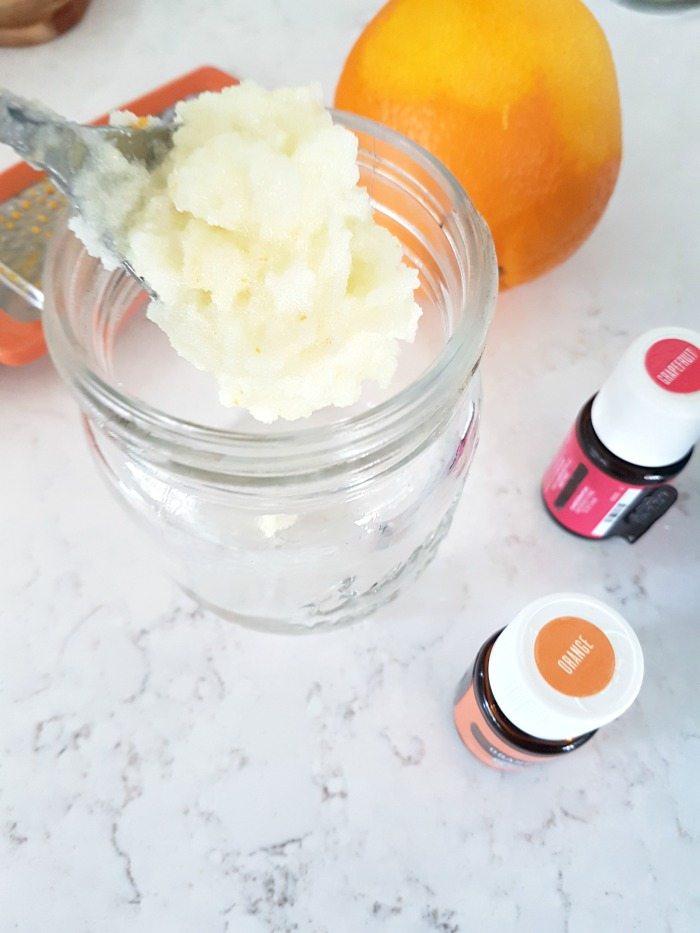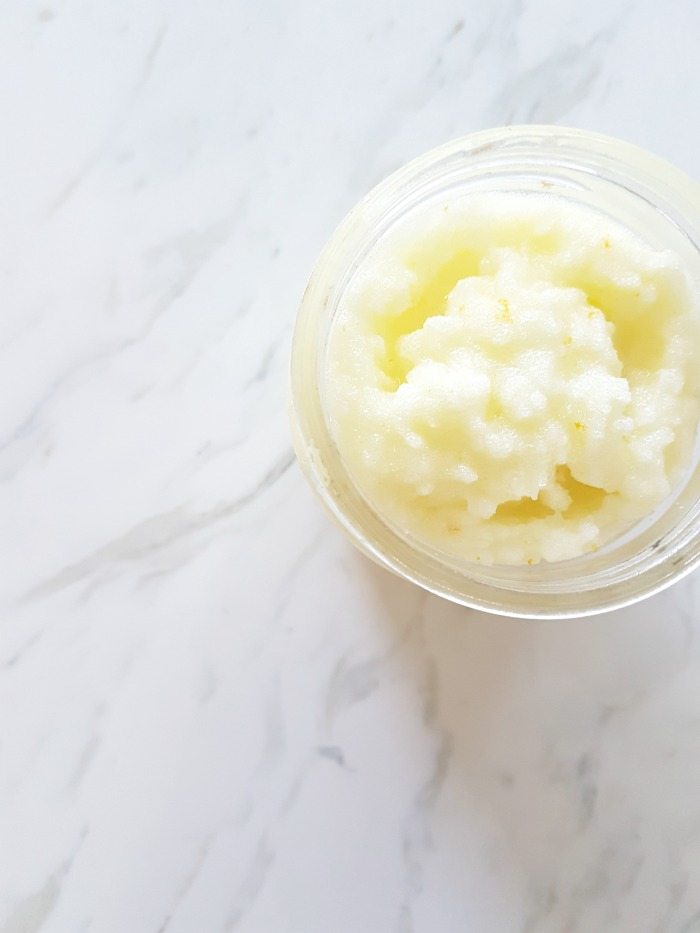 This scrub is AMAZING. Leaves your body feeling exfoliated AND super moisturized (because of the oil). It's pretty much heaven. I use it once a week on my face mask / bath / self care day (setting aside time to do that on Sunday evening helps me keep my sanity, particularly with two little kiddos running around).
If you wanted to switch up the scent, you absolutely could. Just use a different essential oil. Lavender would be nice. So would eucalyptus. So many options!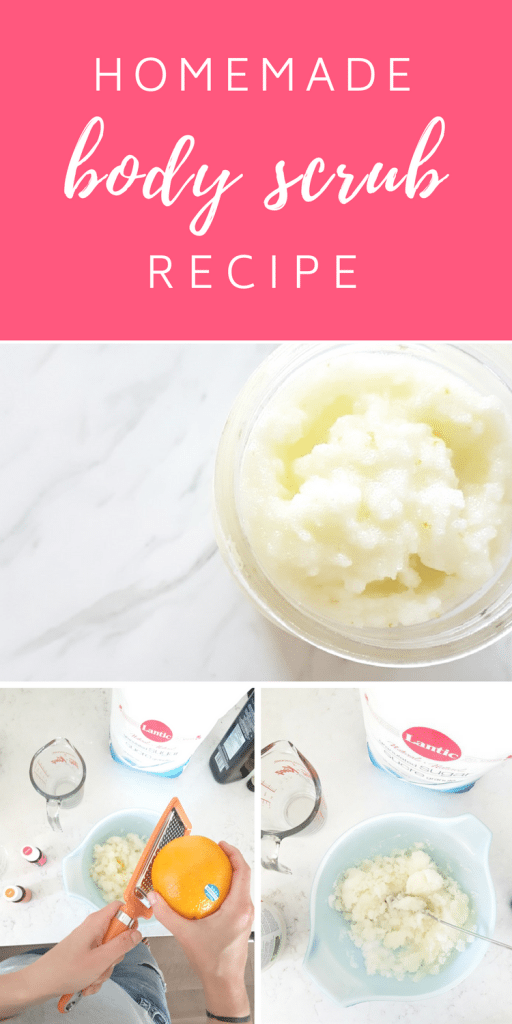 Want more recipes?