Need a new serving tray? Painting a wooden serving tray with a pop of color makes a really cute decor piece you can use in your home! Here's a really simple DIY project you can do in an hour or so using some really inexpensive materials.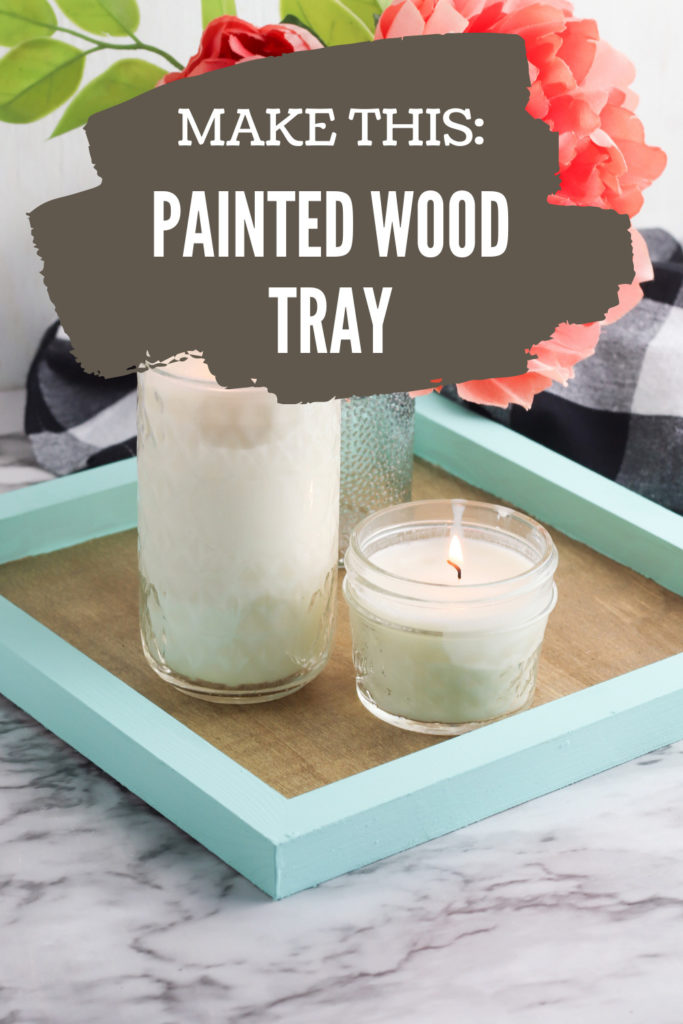 Supplies You'll Need for Painting a Wooden Serving Tray:
Wood canvas: A plain wood canvas turned upside down makes the perfect decorative tray!
Stain: Grab your favorite wood stain to give your tray a natural look. I used a walnut stain on the center of my tray for a dark, rustic touch.
Seafoam Green Acrylic paint: To add a pop of color to your tray, just use acrylic craft paint. The sea foam color I used on my wood tray provided the perfect bright accent.
Paint brush: The key to getting clean lines on your tray is to pick a good paint brush. Make sure the brush is smaller than the edges of your tray to ensure you don't paint over the edges and cause messy lines.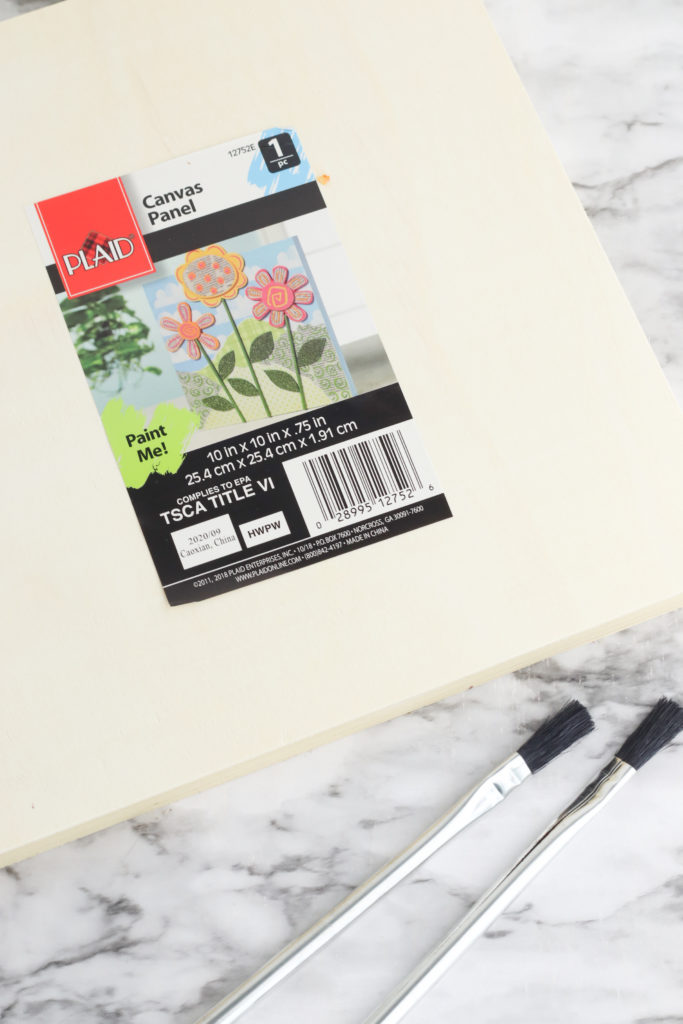 How to Make a Painted Wood Tray
The key to making this simple craft is to repurpose your wood canvas – buy one here – in a new and interesting way. With this project, we'll be taking the idea of a reverse canvas and turning a wood canvas into something totally new!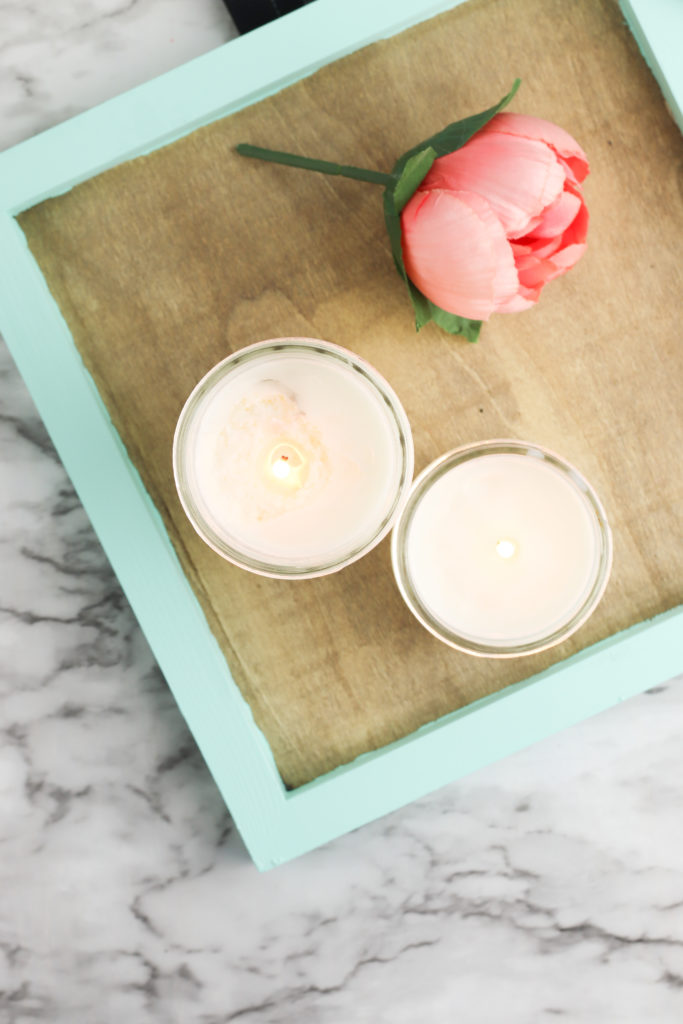 Step 1
Start by flipping your wood canvas upside down. The small spot inside your canvas will serve as your tray. This is the area of the canvas that you'll stain.
To get a smooth coat of stain, use a paintbrush to brush the stain onto the wood. Then, use a lint free cloth to rub off the excess stain. Allow the stain to dry in between coats, adding more coats to the wood until your desired shade has been reached.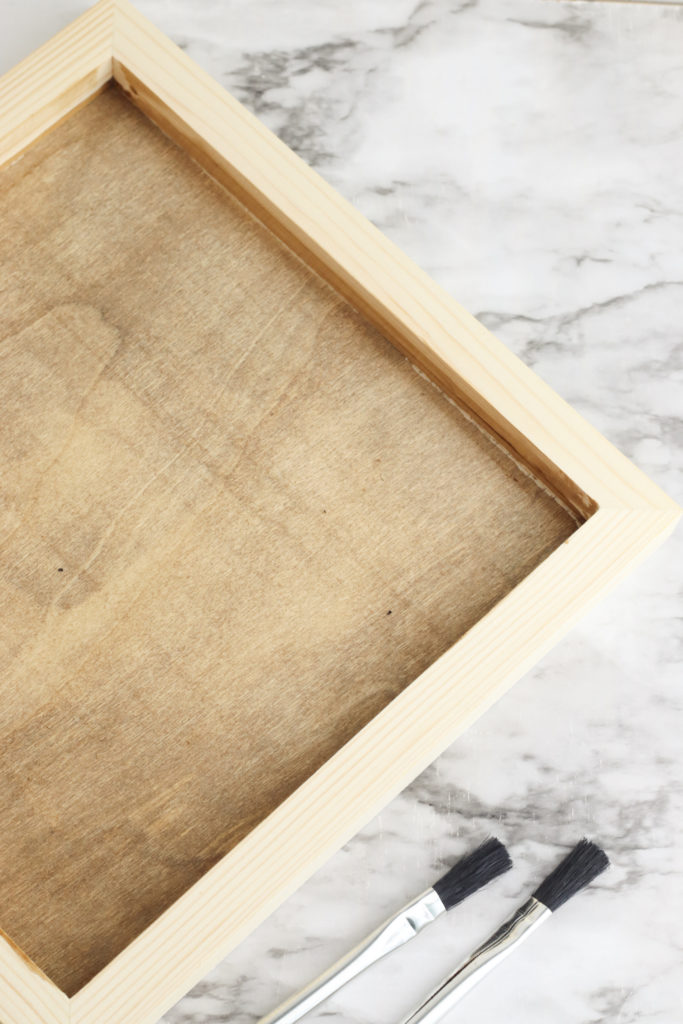 Step 2
Once the stain is completely dry, you can add your paint. Start by painting the inside of the canvas, around the interior edges. It's a good idea to start in this section because it's the most difficult part to paint. Work slowly and carefully around this area of the canvas to ensure your paint lines are straight.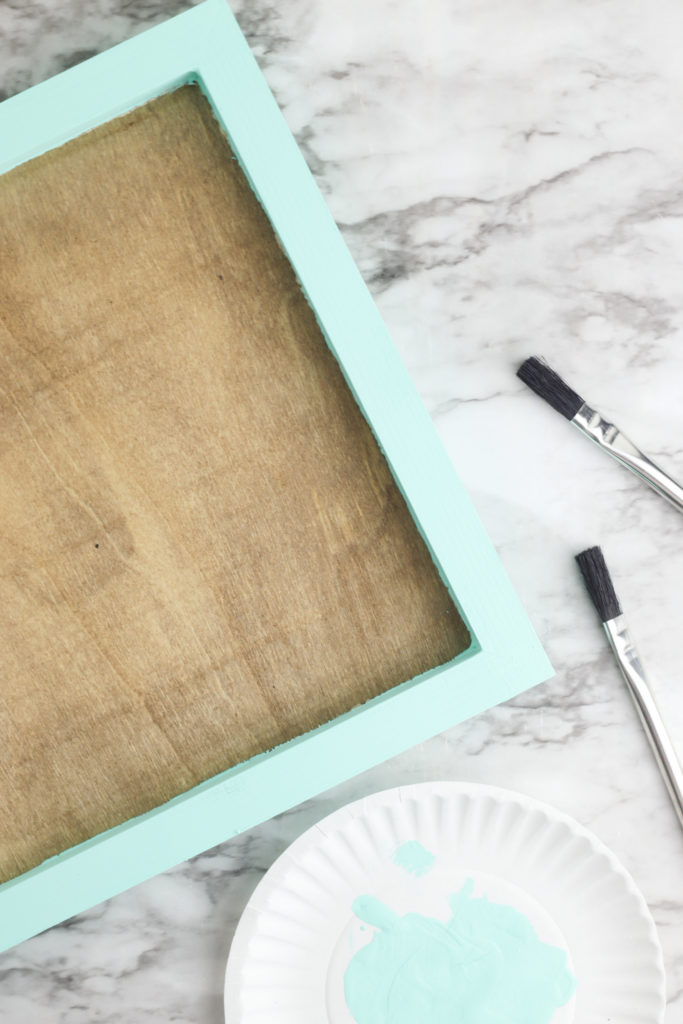 Step 3
After the interior edges are painted, you can add a coat of paint to the top and outside edges of your canvas to complete the look. Allow your paint to dry completely, then continue adding coats until you're happy with the color.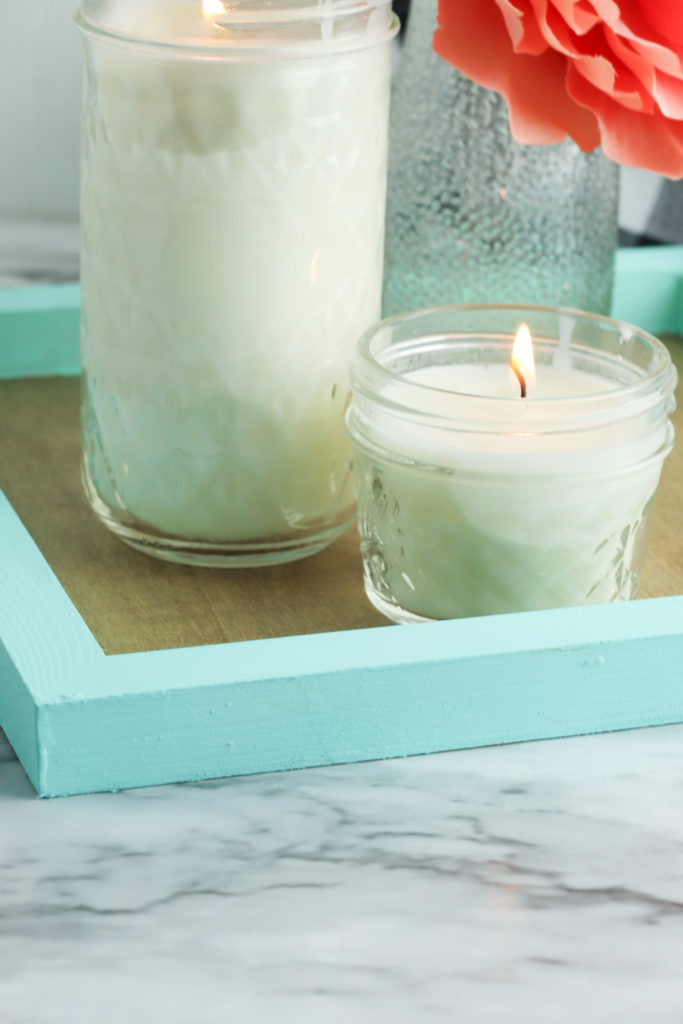 After that, all you have to do is add your decorations and display your new tray for everyone to see!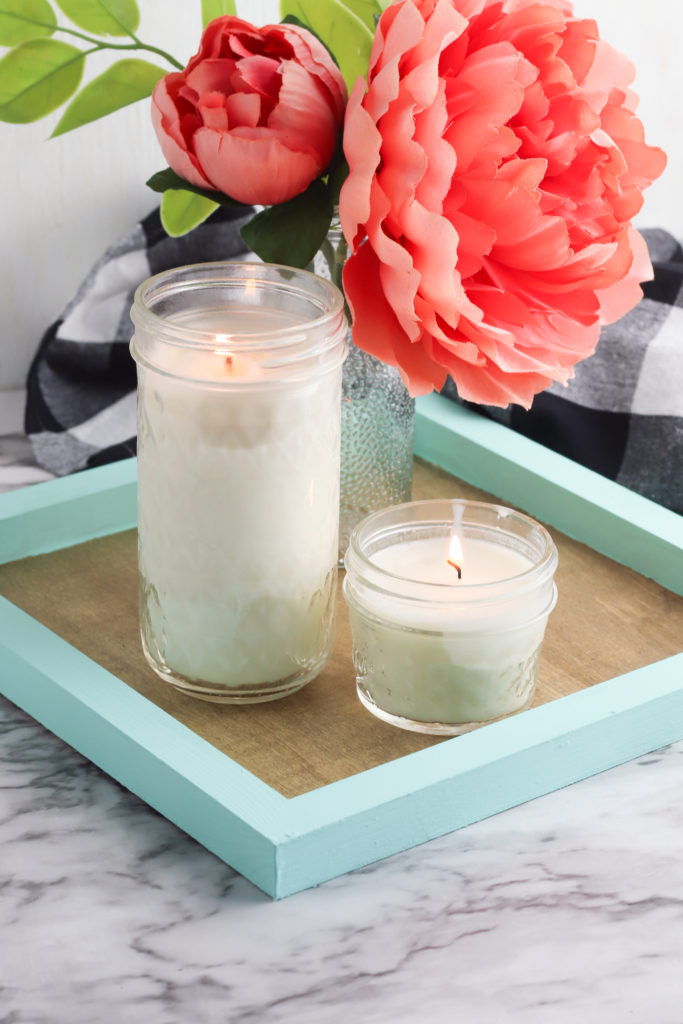 You May Also Like These Other DIY Decor Ideas:
Looking for more ways to decorate your home? Check out this painted terracotta pot, stamped clay bowls, boho macrame coasters, or this wood bead garland.