Wood beads are so popular right now, which is why I love this simple DIY wood bead garland with tassels. This easy craft can instantly add a little bit of farmhouse charm to any room in your home. The best part? You just need a few simple supplies – no expensive trip to the craft store required!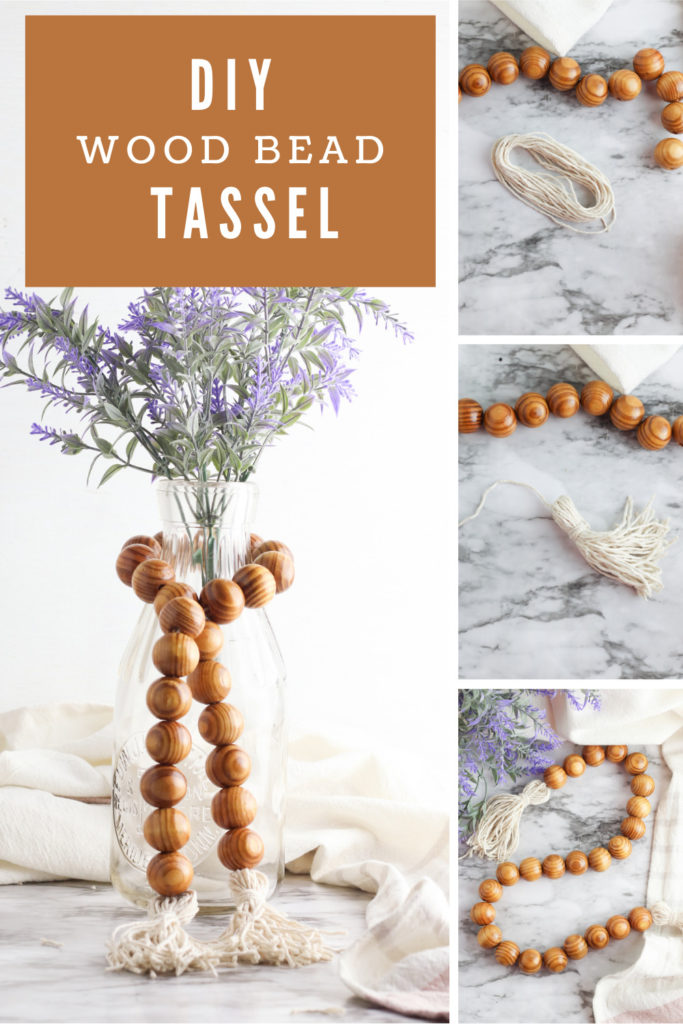 Supplies for a Wood Bead Garland with Tassels:
Making this wood bead garland is so easy! All you need to create your own is:
String
Wide-eye needle
Scissors
With these simple supplies you can create your own rustic garland to decorate your home in just a few minutes.
How to Make a Wood Bead Garland with Tassels
Step 1:
The first step to creating your own bead garland is to create a tassel for one end. Start by wrapping your string around the palm of your hand several times. The number of wraps you do will depend on how thick you want your tassel. To create a medium-sized tassel, I wrapped the string 25 times around the palm of my hand.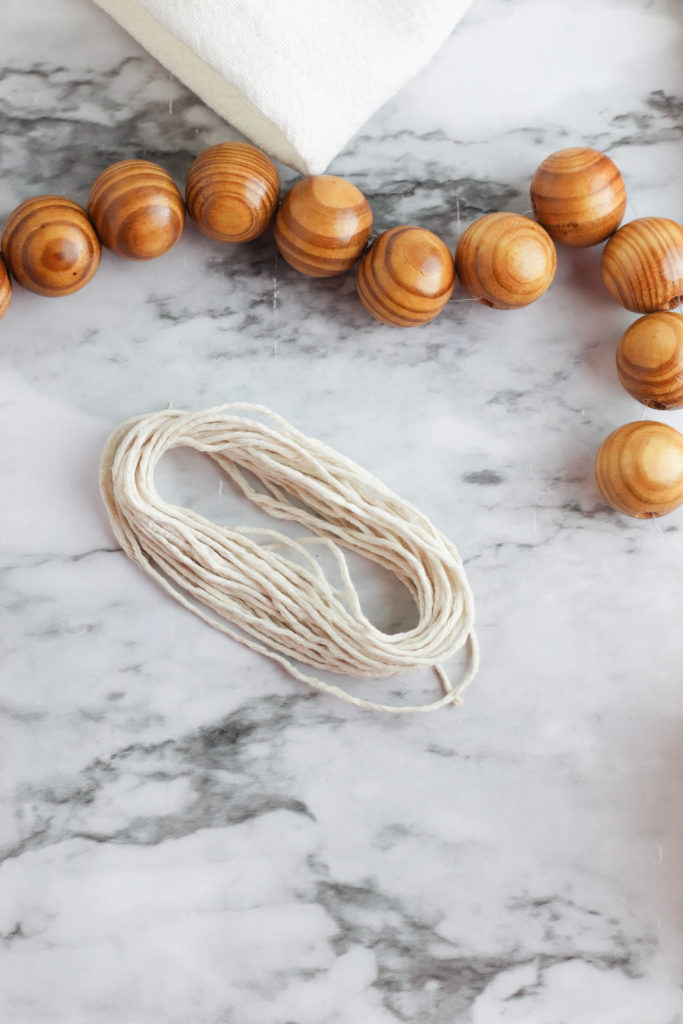 Step 2:
After wrapping the tassel, carefully remove it from your hand and cut a long piece of string from the roll. This long piece of string will be the string you use to hold your bead garland, so make sure it's long enough to hold all your beads, plus a little extra to attach your tassels. Thread one end of your long string through the center of your tassel loops and tie it at the top.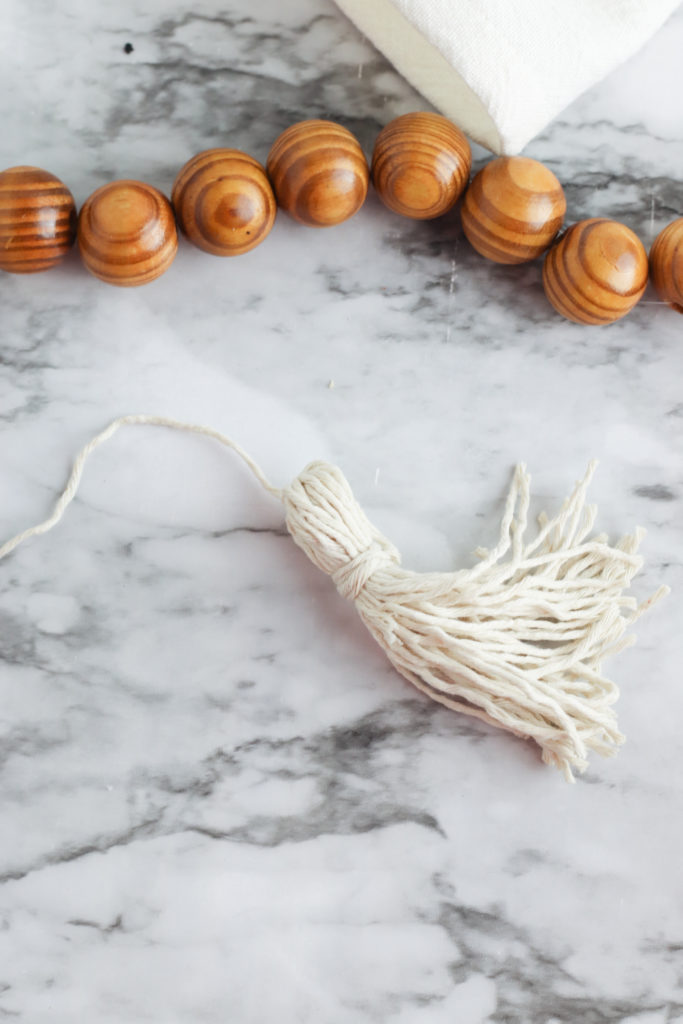 Step 3:
Use another string to bunch the top of the tassel, wrapping the string around the top of the string bunch and securing it in place by tying the ends of the string together. Finish creating your tassel by using scissors to cut the bottom loops.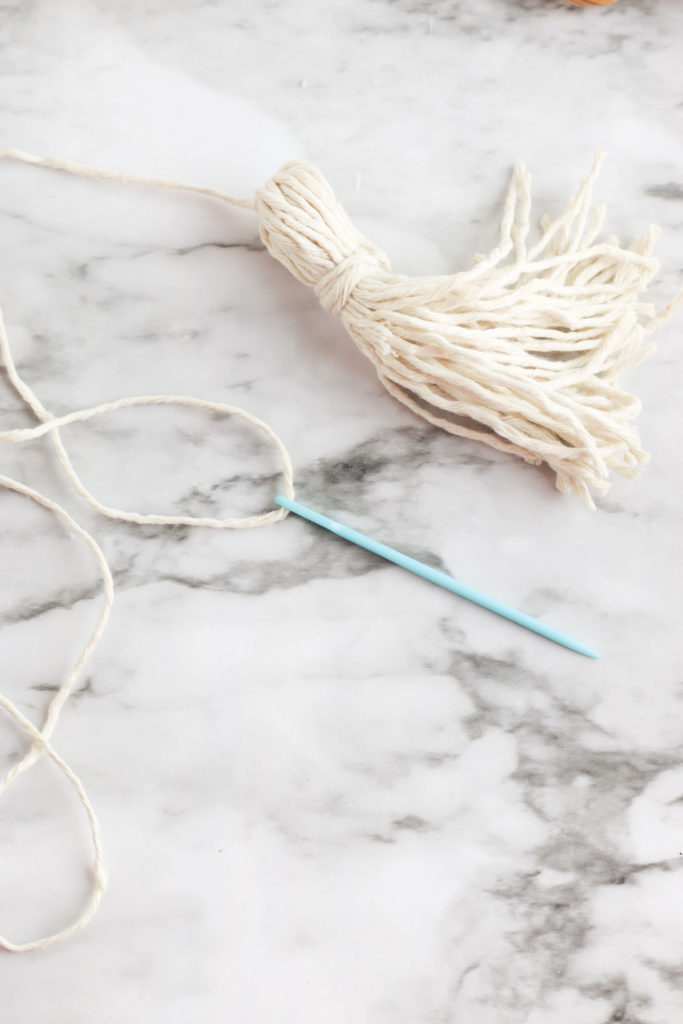 Step 4:
Now that your tassel is ready, it's time to start adding your wood beads! Thread the end of the string through a wide-eyed needle to make it easy to add the beads to the string. Then, simply thread all your beads onto the string to create a long wood bead garland.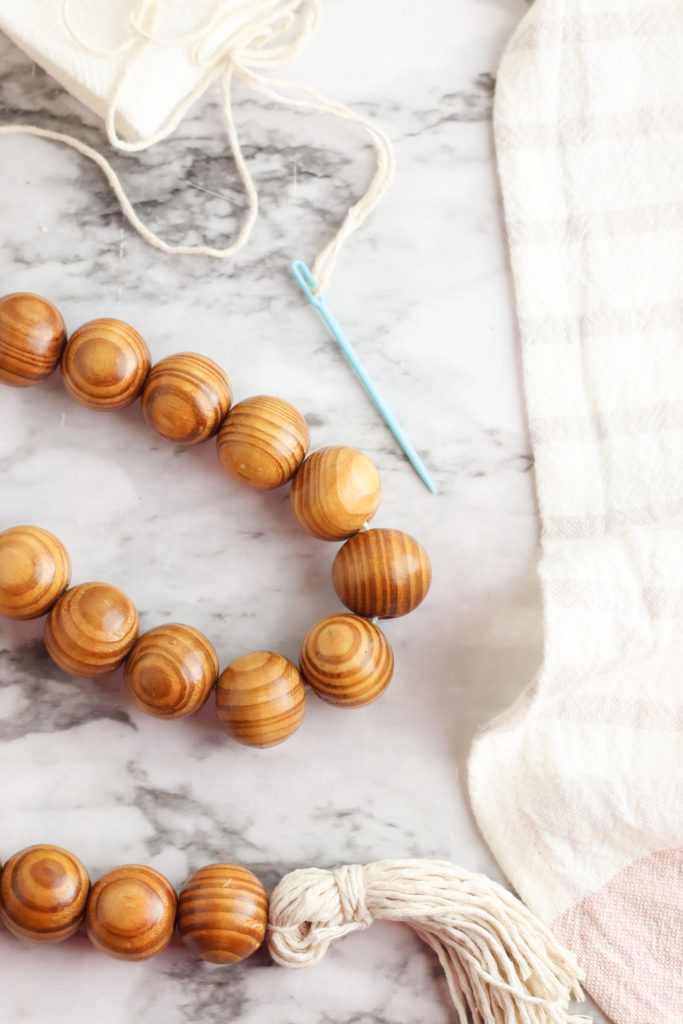 Step 5:
When you have added all your beads, create another tassel on the end of the bead garland following the same instructions.
Decorating with your Wood Bead Garland:
Now that you have your garland finished, the decorating possibilities are endless! There are so many great ways to decorate with your wood bead garland, like:
Wrapping it around a floral arrangement. Dress up your dining room table centerpiece by adding a wood bead garland around the top of the vase.
Hanging it on your mantle. Add some rustic charm to your living room by hanging your wood bead tassel on your mantel.
Adding it to a wreath. Welcome guests to your home with farmhouse style by adding your wood bead tassel to the wreath on your front door.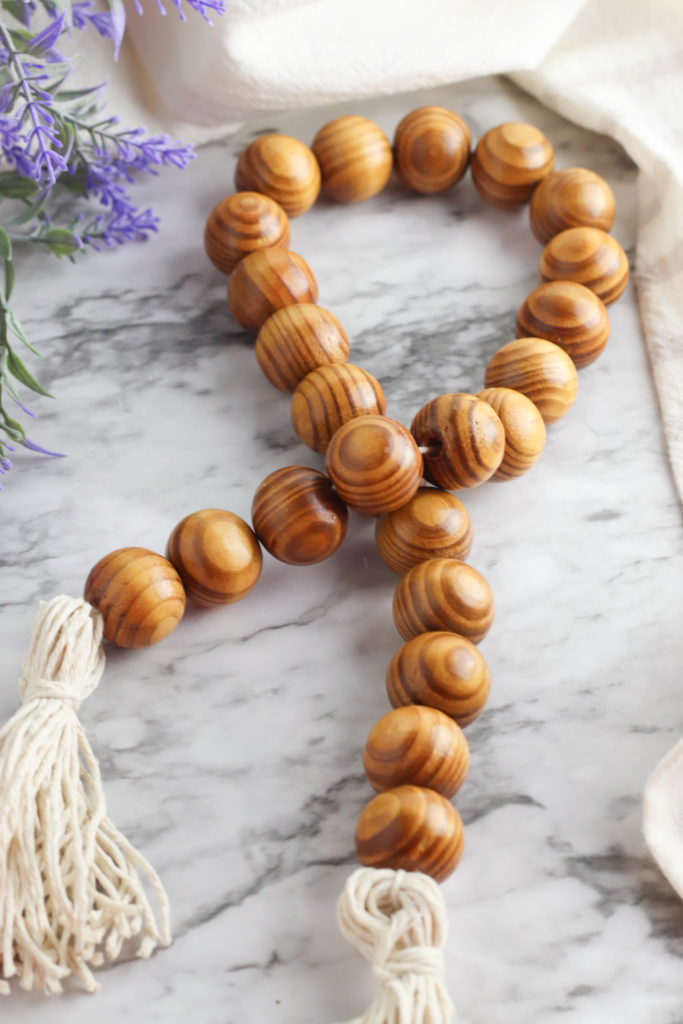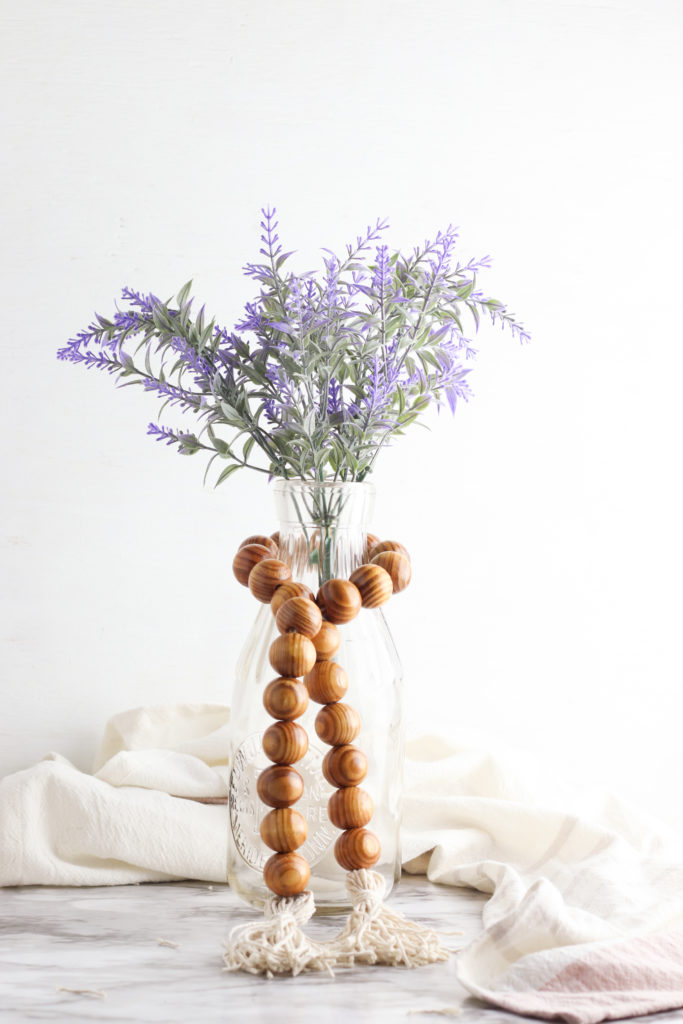 You May Like These DIY Home Decor Ideas:
If you're looking for more ways to decorate your home, try some of these DIY ideas using yarn, rope or macrame.