I love checking out all the amazing home décor from Anthropologie! But shopping there can get expensive quickly. Sometimes, it's cheaper (and more fun) to make some Anthropologie hacks! So, when I saw a cool starburst boho raffia wall hanging, I knew I could use it as inspiration to make a version for myself. Easy to make and only two supplies – such a win, right? Scroll down for the tutorial!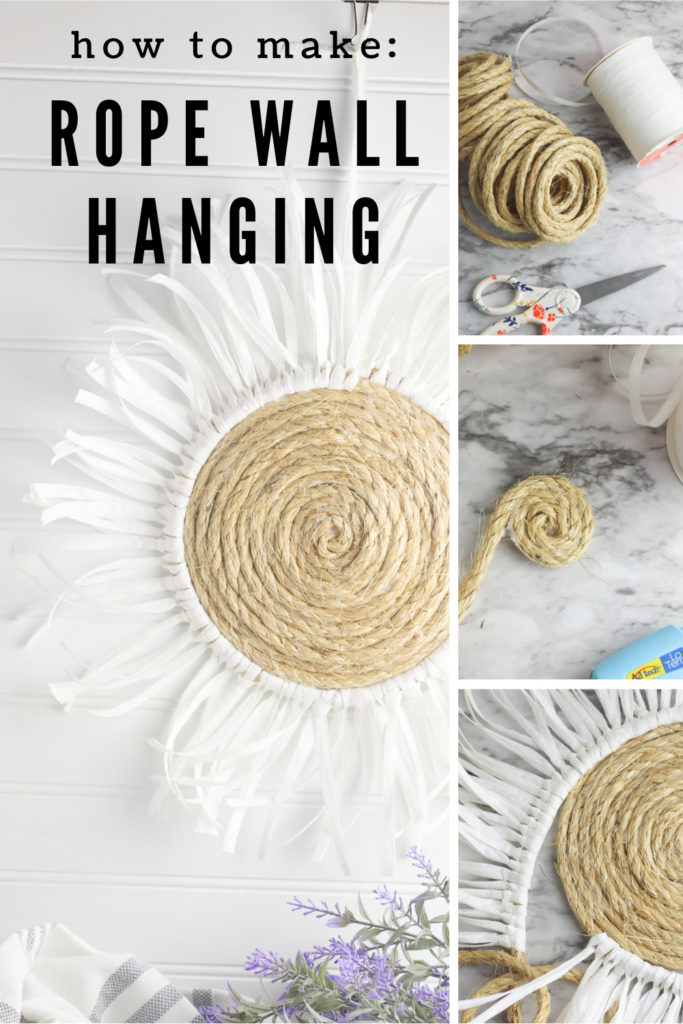 Supplies for a Boho Raffia Wall Hanging:
Making your own rope wall hanging like the one from Anthropology is so simple! To start, you'll need to gather your supplies for this easy home décor craft. To make this rope wall hanging, you'll need:
You can use any kind of rope for this craft, but I chose jute rope for a more rustic look. I found mine in the home improvement section of the store. And you can get white raffia ribbon, which is a thin paper ribbon, from Amazon!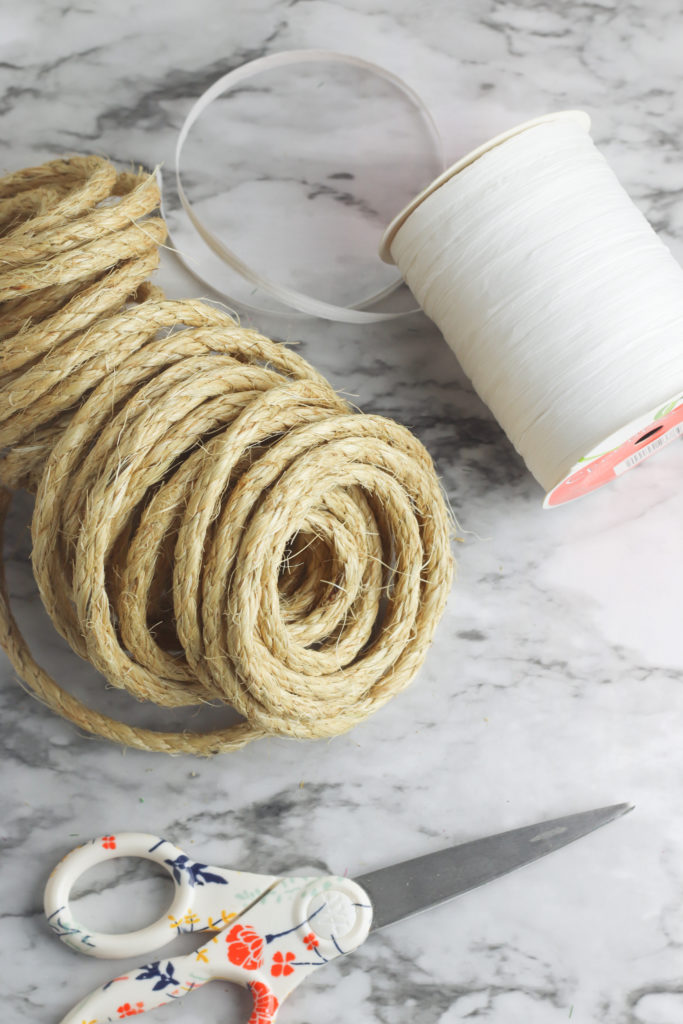 How to Make a Starburst Boho Raffia Wall Hanging
1. Now that you have everything you'll need to make your own Anthropologie-inspired wall hanging, it's time to start putting it together! The first step is to start wrapping your rope. The hardest part of this craft is getting the circular shape started with your rope. Start by folding the end of the rope toward the side of the rope and glue it in place. Hold the end of the rope in place until the glue sets. Then, begin wrapping the rope around the center you just created.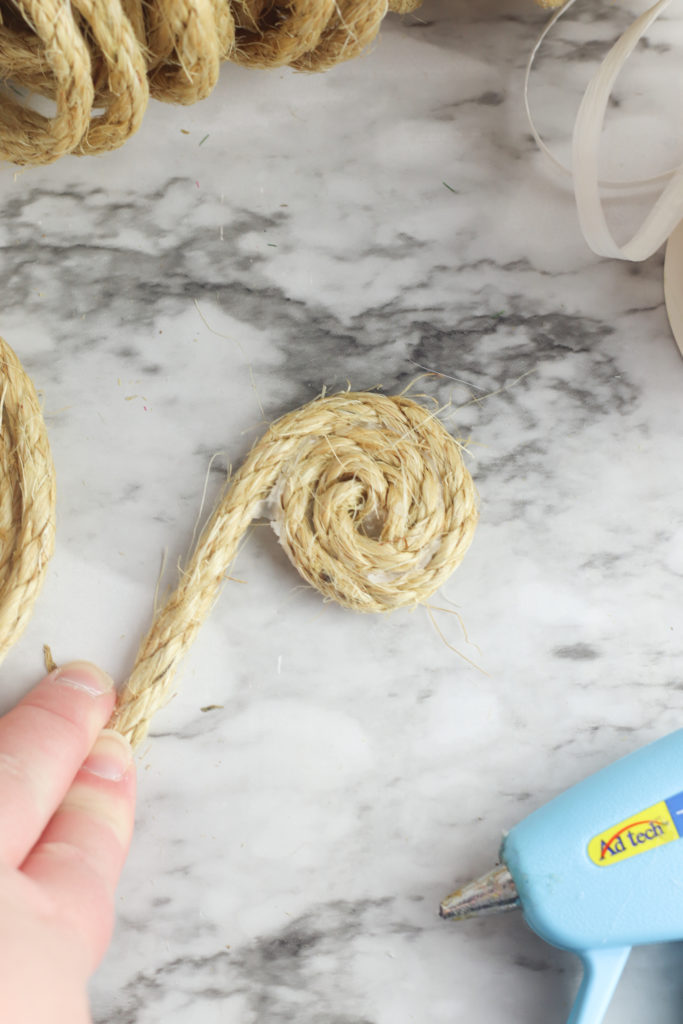 2. As you're wrapping the rope, place lines of glue on the side of the rope and hold the next section in place while the glue dries. It's a good idea to wrap your rope on a flat surface to keep the wall hanging flat as you're wrapping.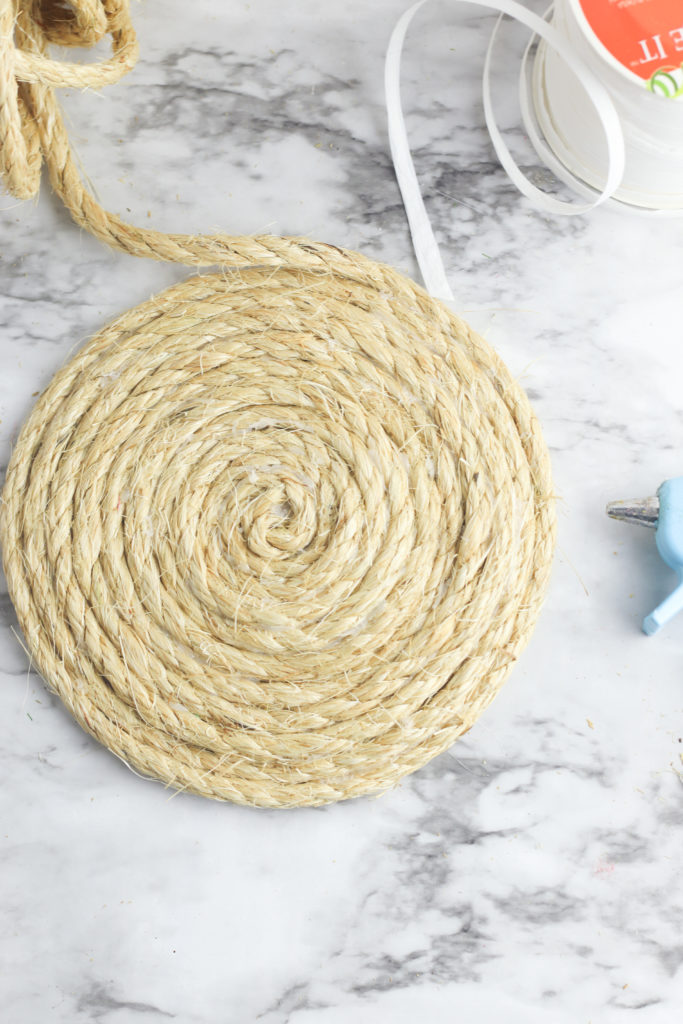 3. When you've reached the desired size of your wall hanging, grab the white raffia ribbon and begin cutting strips around one foot long. While it may seem like your strips are too long, don't worry! After you're finished adding them to the rope, you can trim them to the correct length.
4. To attach the raffia ribbon to the rope, fold the ribbon in half to create a loop. Place the ribbon under the rope and pull the ends through the loop. Pull the ends tight so they stay in place. Continue adding ribbon in this manner until you have covered enough of the rope to wrap around the entire wall hanging one time. Cut the end off and glue it in place
5. Trim the raffia ribbon so that all the pieces are the same length. Tie a loop of ribbon on the top of the wall hanging to hang it.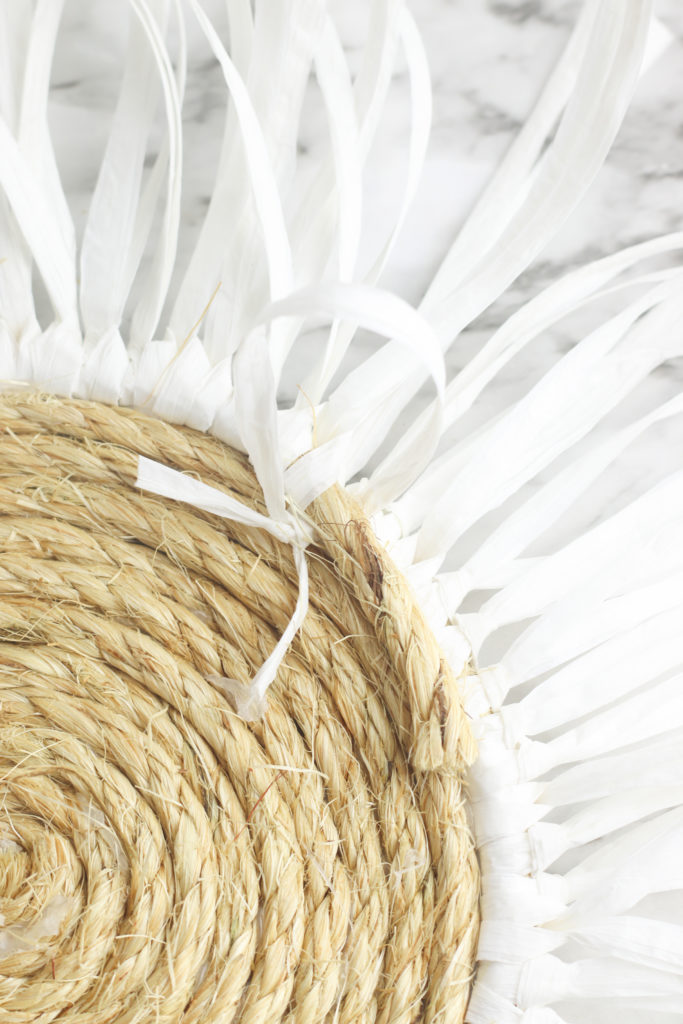 6. Hang your rope wall hanging and enjoy! It looks gorgeous in an entryway or hung up over a bed. Totally has that bohemian, rustic vibe.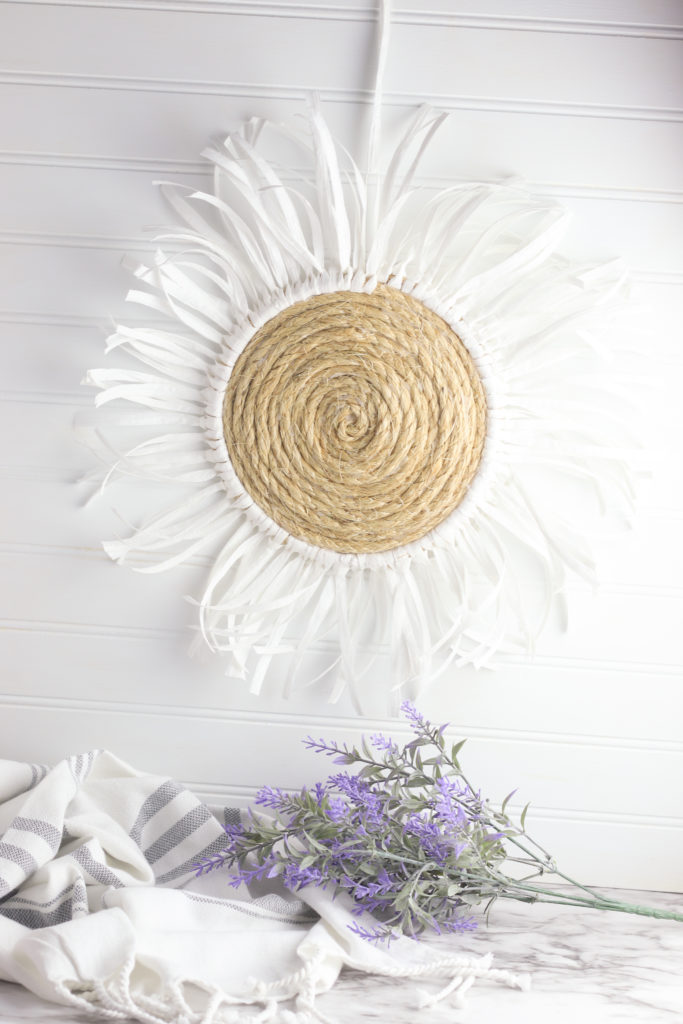 Looking For More DIY Wall Hanging Ideas? I have lots! Check these out:
DIY Floral and Yarn Wall Hanging