Toilet paper roll crafts. Is there anything better than coming up with cute craft ideas with the stuff you already have at home? I always feel like a Pinterest mom when I pull it off. Today I've got a sweet Easter craft idea that your kids will love: bunny toilet paper rolls! All you need is a few toilet paper rolls, paint, paper, and a few other supplies to make these darling little bunnies.
Keep reading for the full how-to tutorial!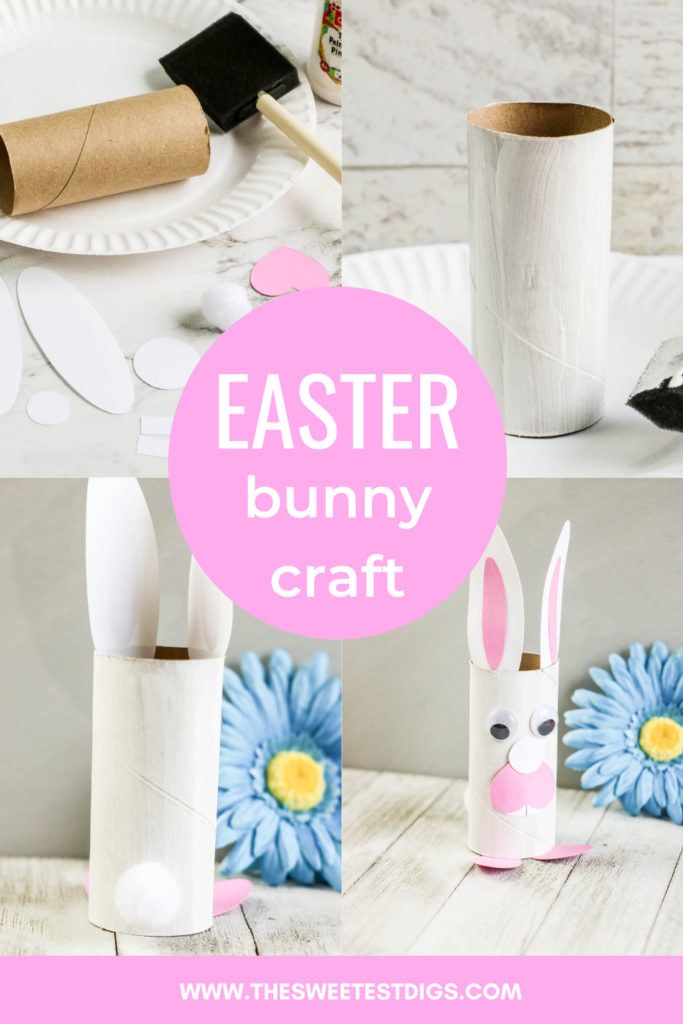 What You'll Need to Make a Easter Bunny Toilet Paper Roll
White pom pom ball

Chenille stems / Pipe Cleaners (if you want to add whiskers)

Wiggly eyes (like these from Amazon)

Regular white glue

Pink + White paper
White paint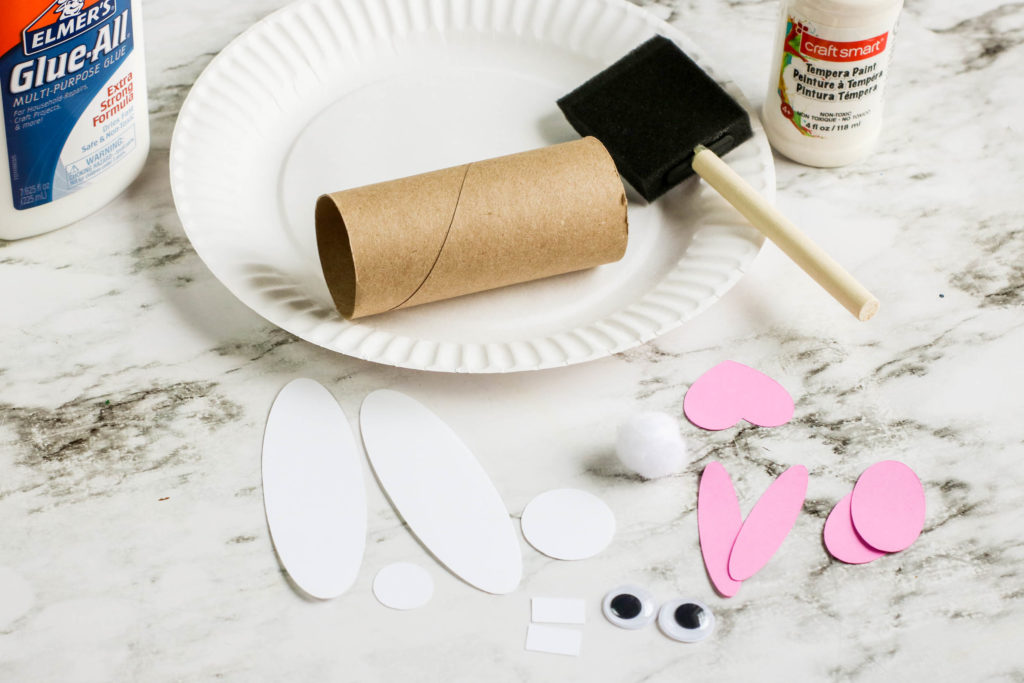 How to Make a Toilet Paper Roll Easter Bunny
1. Print the Bunny Rabbit Template file of your choosing.
(Click here to download the PDF template!)
2. If printing with cutting machine, upload the correct file to your software. Resize the images to fit 6 ½ inches wide and 11 inches long. Select to print and cut. Be aware that the SVG and EPS files are in black and white. If you choose to print in color, you will need to set those colors within your software manually.
The other easy way is to just copy the template onto pink or white paper and cut with scissors. Not as precise, but still totally works!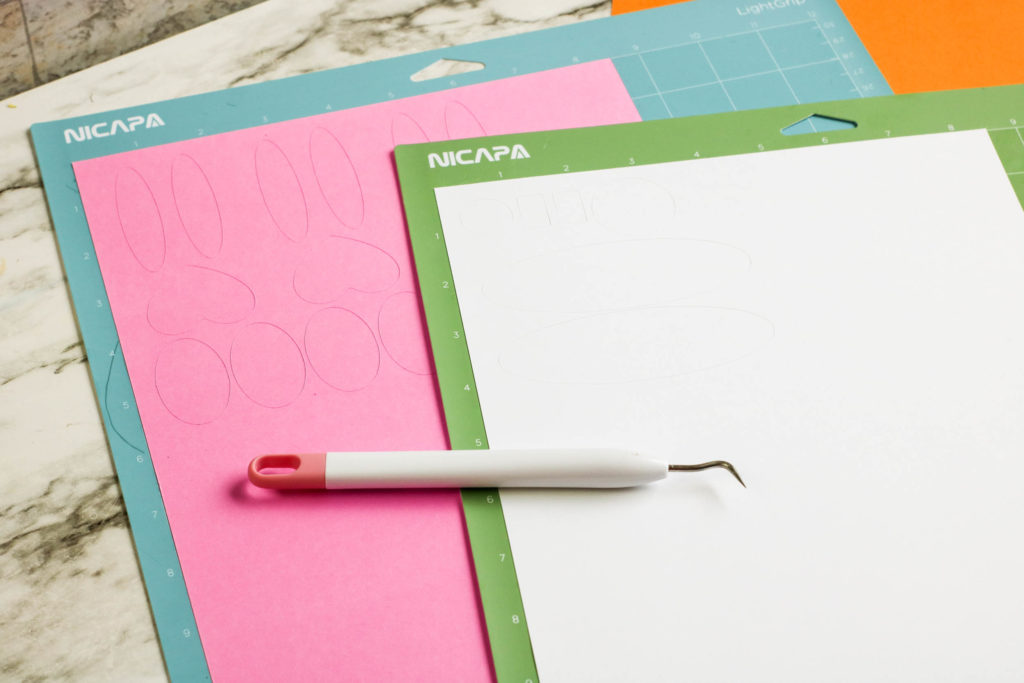 3. Paint your toilet paper or cardboard tube with white paint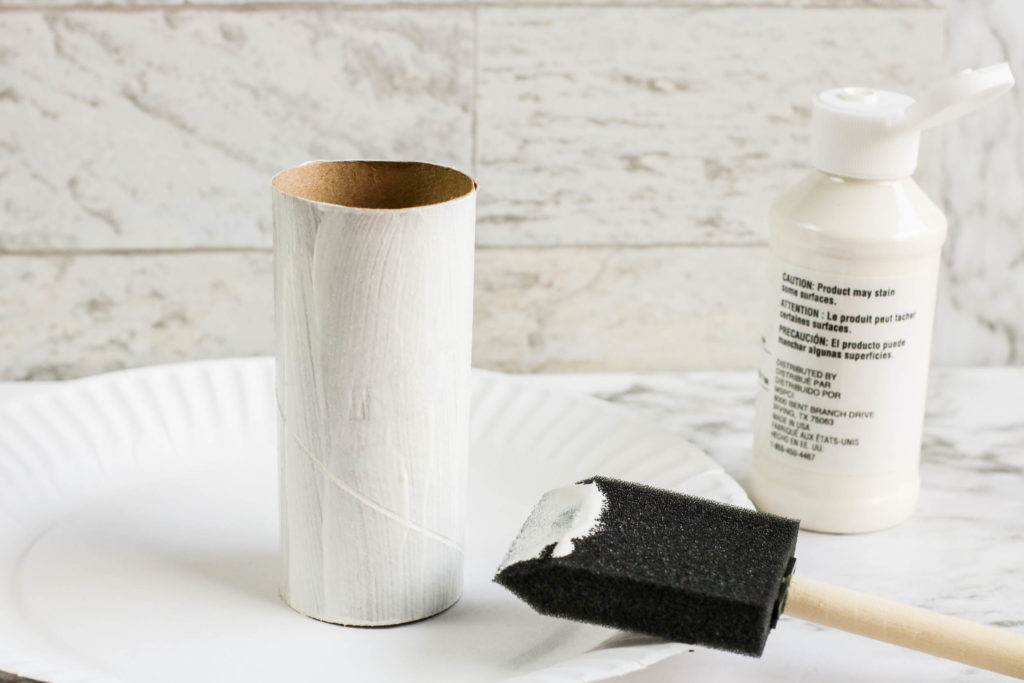 4. Glue the template pieces to form the bunny ears and nose.
5. Allow children to create the Bunny Rabbit by gluing the bunny rabbit features to the cardboard tube.
6. Attach the pom pom as a tail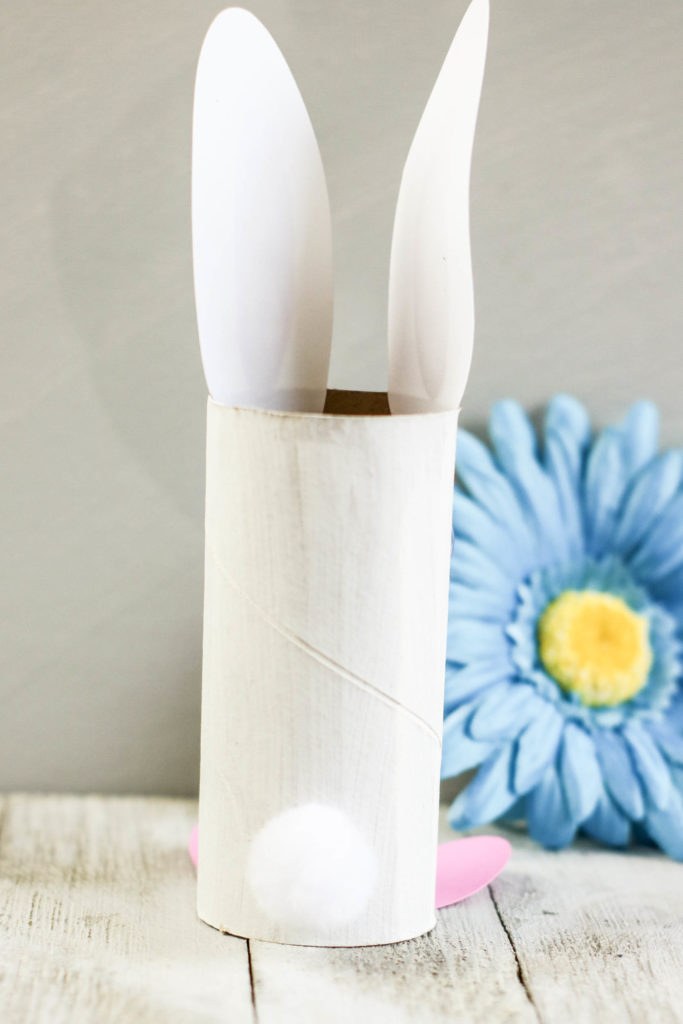 7. Next attach the wiggly eyes, and chenille stems as the whiskers, if desired.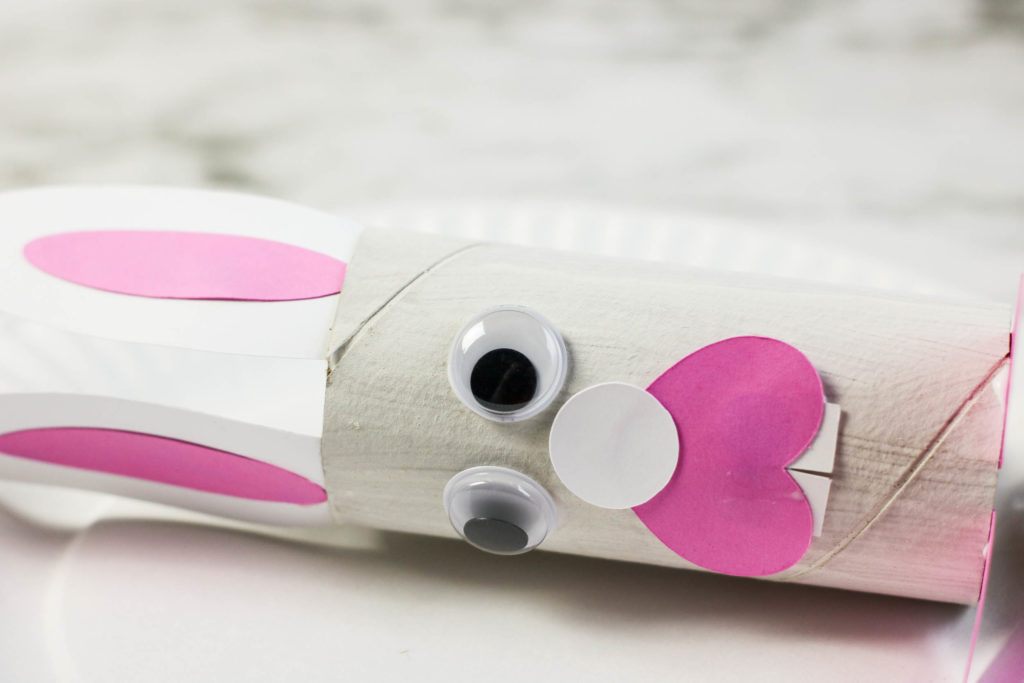 And your sweet little Easter bunny is done!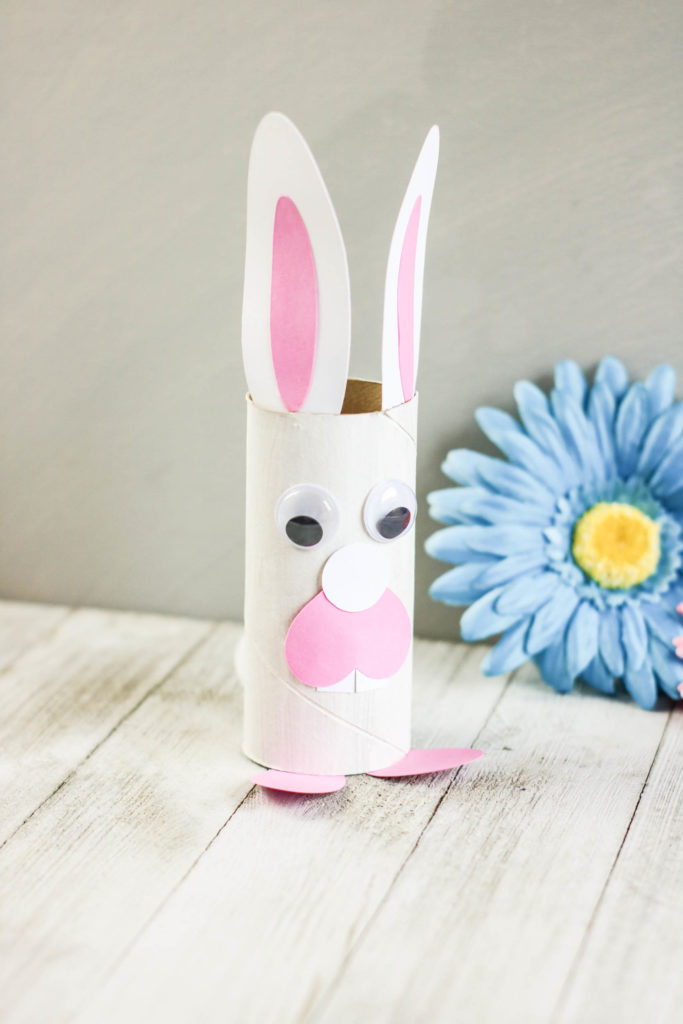 Want more craft ideas with the kids?
Check out some of these kids craft ideas, just in time for spring: