So after proclaiming that the time had come to do something about our dated and dull bathroom on March 26th, we have done a complete overhaul of this small-but-important room in our pad. One month, a lot of elbow grease, a few dolla dolla bills, and we can (almost) call this one officially done-zo. The *almost* refers to still having to install the overhead fan and put in the floor transition (both on handy hubby's to do list!).
In case you've missed the progress, here is what we've done to the space:
–the "before"
–the demo
–tiling the shower
–grouting
–installing marble floors
–building a floating vanity
–installing the vanity
–patching walls
–adding trim and paint
–caulking
–accessorizing
–painting the ceiling and installing a pendant light
And before we get to all of those after shots, let's just take a little stroll down memory lane and remember what this space used to look like, shall we?! Pretty non-descript, totally storage-deprived and a danky old tub.
project bathroom: the reveal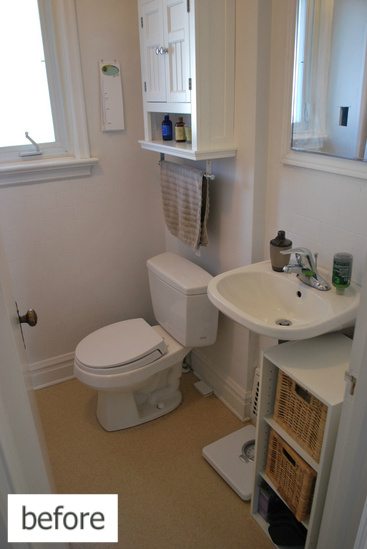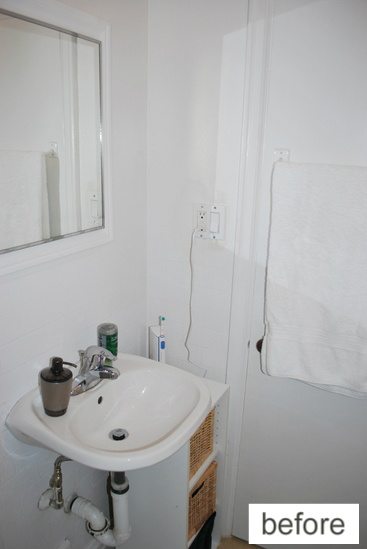 Goodbye boring beige bathroom. Hello classic, bright, and fresh. She's a whole new woman.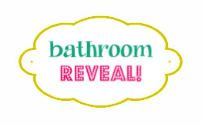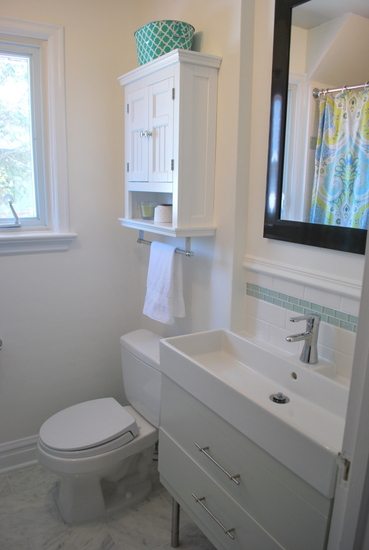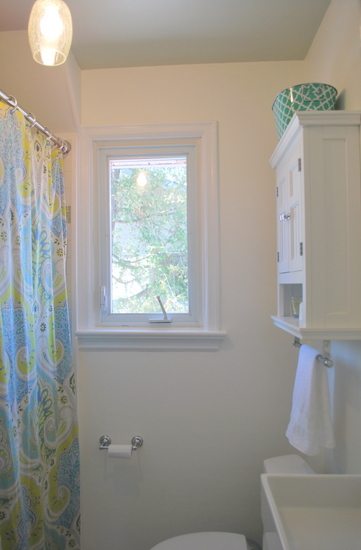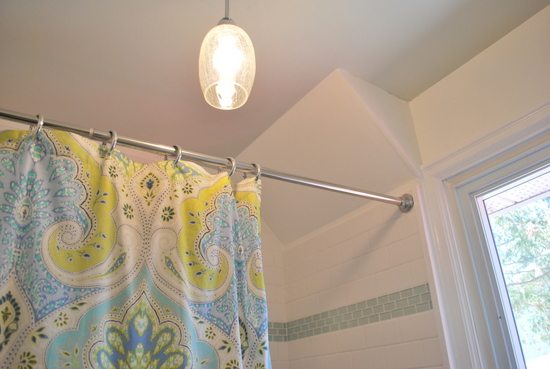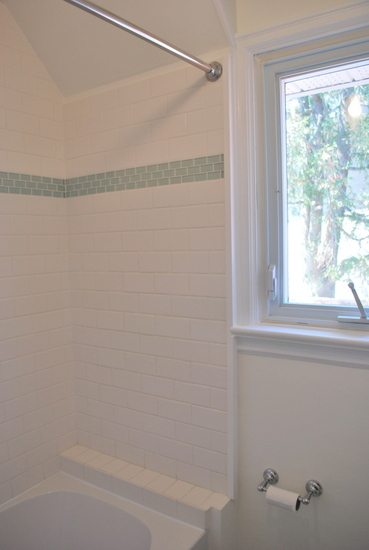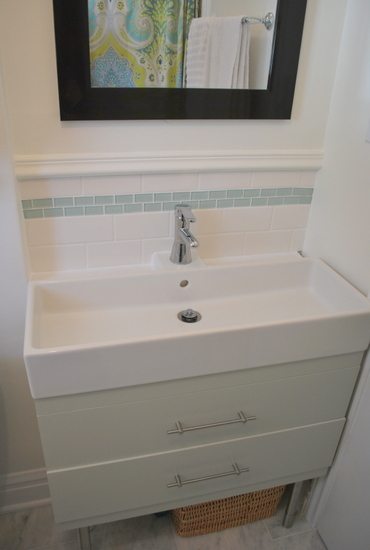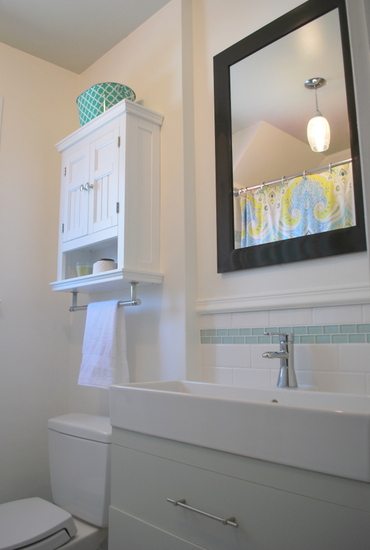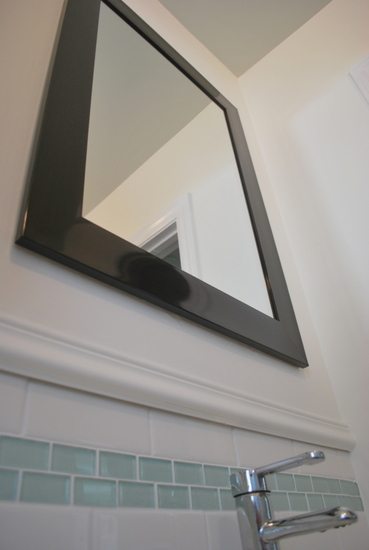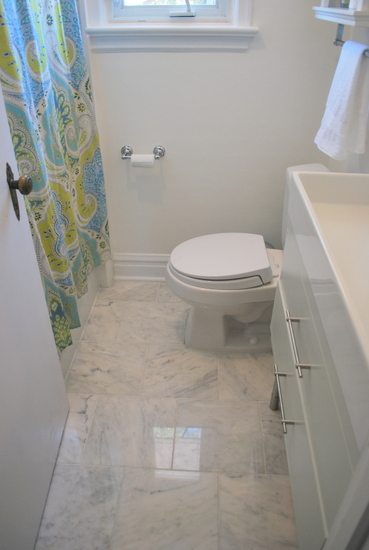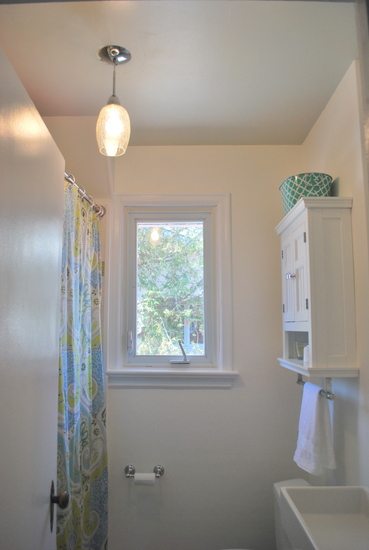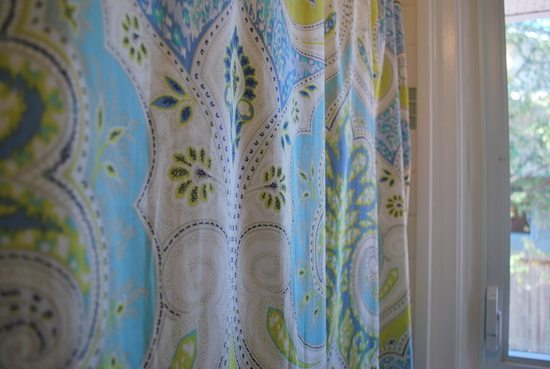 Let's throw in a little side-by-side comparison for good measure. She's come a long way, huh? Showering in that new bathtub is like a total dream.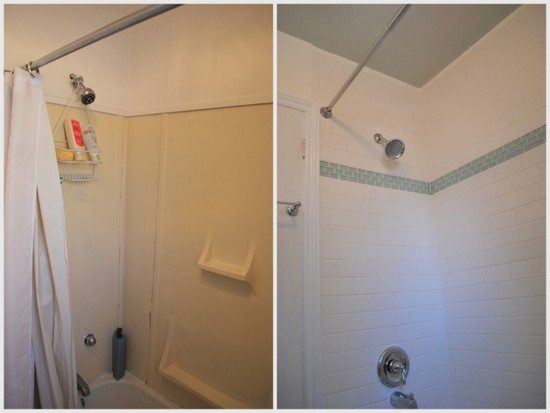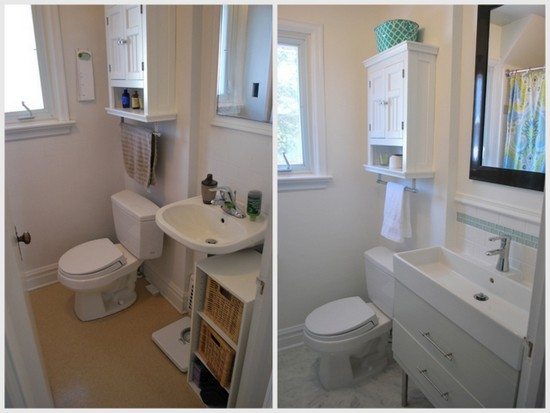 And as always, here is the budget breakdown. You know we're all about affordable around here. We had originally saved up $5000. We knew we wanted to come in under 5K, but were a bit worried about coming across some really bad plumbing or other major issues that would require us to hire a contractor. Luckily, other than having a bit of help from a plumber-friend, we were able to do everything on our own.
Budget breakdown:
-tile (marble, subway tile, accent glass tile): $601.23 (originally $900, but we returned some unused tile)
-bathtub and fan: $364.45
-accessories (shower rod, towel bar, shower curtain, toilet paper holder, etc): $155.46
-drywall: $115.98
-mirror: $30
-vanity (wood, track system, legs, handles): $176.50
-vanity sink: $100
-paint: $64.85
-supplies (tiling supplies, plumbing, trim, tools, etc): $900.26
-gift card purchased for friend who helped out with plumbing: $100
Grand total: $2608.73
But the best part? We had saved up some Home Depot, Bed Bath & Beyond, and IKEA gift cards from our wedding (thank you friends and family!), which totaled $1081.06 on gift cards. So actual moula out of our pockets was only $1527.67. Not bad for a complete bathroom renovation.
So there you have it. A top to bottom rehaul. I think the bathroom may now be my favourite room in the house!
What about you guys? Done any major renovations lately? Or fixed up a bathroom? Even just a coat of paint can do wonders!