We're coming up to the finish line, folks. Painting the ceiling and switching out the light were more or less the last things on our "to do" list for this bathroom renovation. There are still a few small maintenance things – like adding the floor transition, sealing the tile, etc, but those don't really affect the big "after".
After painting all of the walls white, I was left wanting a pop of colour somewhere in the room, and you know how I love a painted ceiling, right? (check out this one in my hallway). I didn't want to introduce a completely new colour into the small space, so I ended up going with the exact same greeny-gray shade as our DIY vanity (called Sterling by Benjamin Moore). You can see that I taped out the wall and painted a few strokes to get an idea of what it would look like.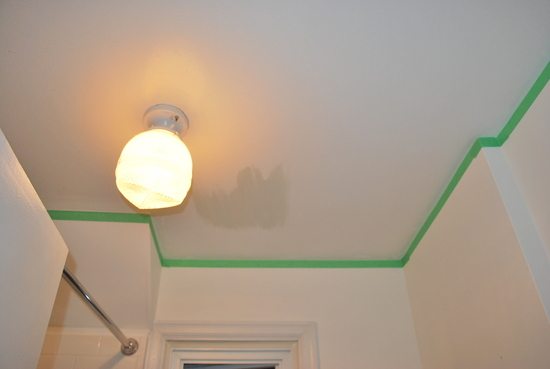 And here is how she looked after two coats. The colour actually came out looking a bit more dark and moody than it does on the vanity (you'll notice that the walls look more buttery-cream than white here, which is just thanks to the lack of natural light when I was snapping these pics!).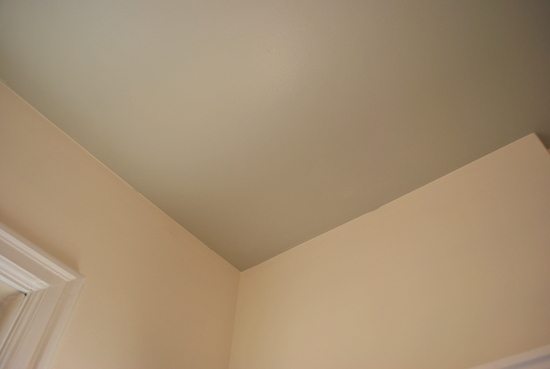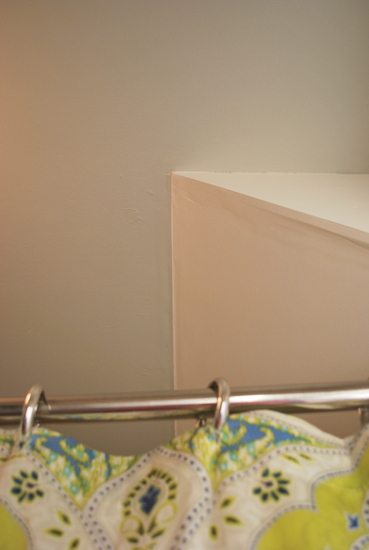 I'm really happy with it. It seems to bring the eye up and make the room feel taller and more spacious (a major bonus is such a small space!).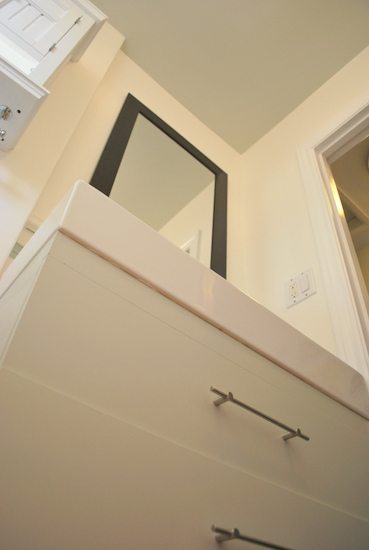 In terms of light fixtures, since we don't have sconces on either side or above the mirror in the bathroom (and didn't want to bother running new electrical to put them in), we needed to make sure we got a light fixture that would allow a lot of light to beam around the whole room. I fell in love with a few industrial looking fixtures, but they had shades that cast all of the light straight down. Bummer. So when I saw this guy, from the Debbie Travis collection at Canadian Tire for $50, I was sold. It was budget-friendly, a chrome finish (which ties in with the rest of the chrome fixtures), and had a clear glass shade that would cast light all around.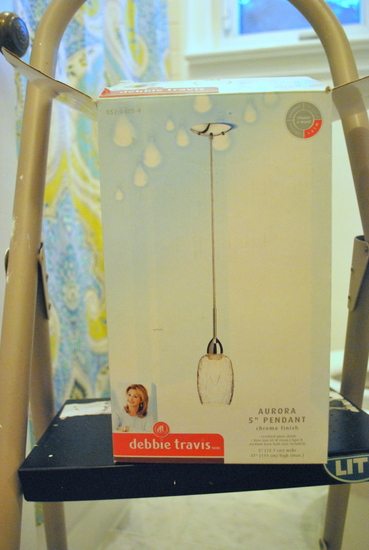 It's not my favourite light fixture of all time, but it's pretty and totally works with the space.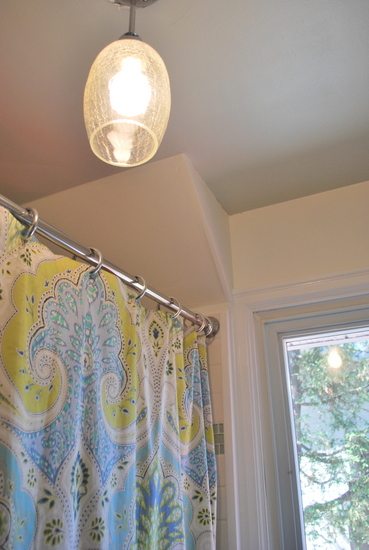 I also really like the crackled glass effect, which adds a bit of extra interest.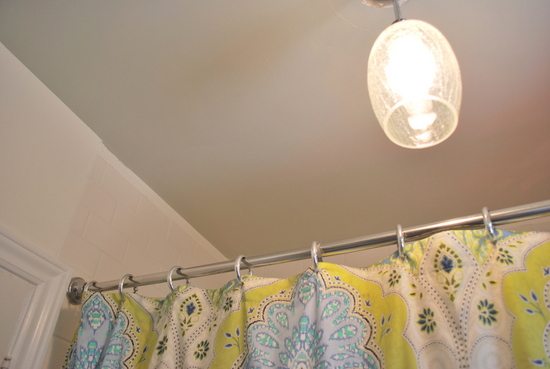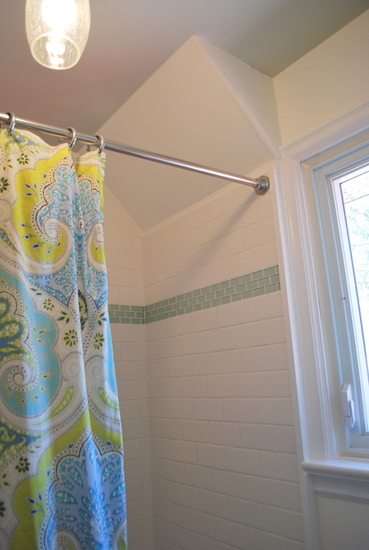 So that's it! I'll be back tomorrow with the whole roundup of after photos and budget breakdown. Hooray!
Hope you all had a good weekend. Get up to anything fun? I spent most of the weekend getting caught up with friends and doing my fair share of thrifting. Found a couple of good finds, which I'll share later this week. I can't wait for all of the spring community yard sales to start popping up – I love the treasure hunting!