So, I bet you thought it wouldn't get any more exciting than patching walls on Monday's post? Well, get ready, we're going to talk about trim. Yep, this is a week of thrilling blog posts here on the sweetest digs.
Anyway, just bear with me. Adding trim actually made a huge difference to our in-progress bathroom reno. Here is how this half of the room was looking pre-trim. The doorway was pretty rough and there was the lack of transition between the wall and subway tile behind the sink (I forgot to take a photo of that area post-wall patching, so that big gaping hole did get fixed before the trim went up).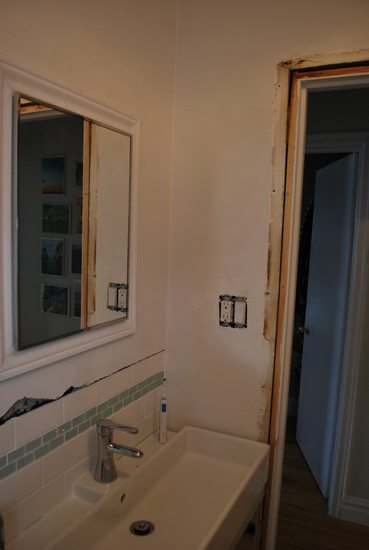 I had a bit of help with the regular trim around the doorway (thanks Dad!), but I handled some of these tricky bits solo. There were two spots in the bathroom that wouldn't be able to have nailed-on trim, since they were partially going to be on tile. I consulted with some of my local hardware store buddies about what I might use, and they suggested this ultra-strong "PL Premium" glue. Apparently it bonds almost anything and is crazy durable. It's also a-okay in rooms that may have some moisture (like a bathroom).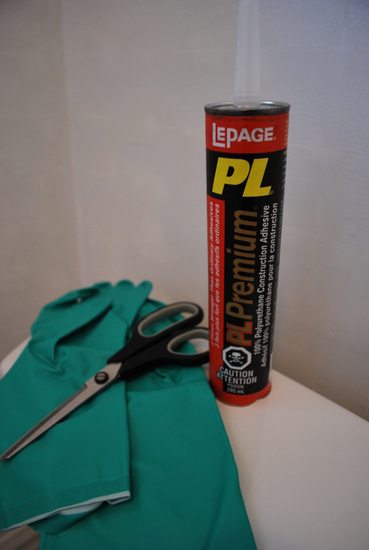 I cut the piece of trim to size using a regular old hand saw and then applied the glue pretty liberally to the back side. It's kind of smelly stuff so I had the windows open for tons of ventilation and wore gloves too.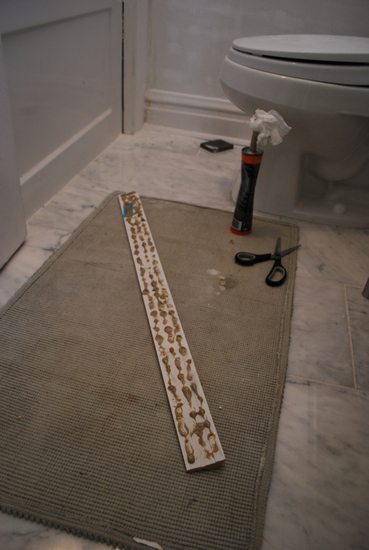 Then it was just a matter of placing it in the right spot and holding it on for a few minutes. You want to leave it un-touched for a good 24 hours while it cures. Looks so much more finished, right?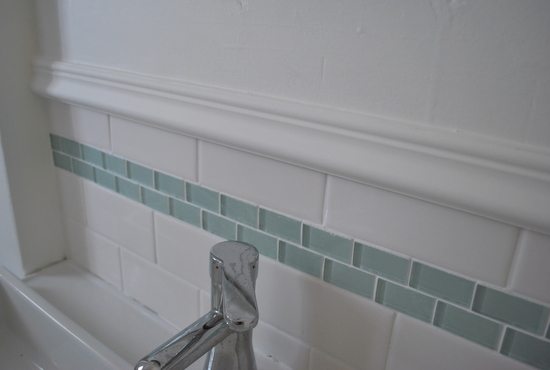 Oh and just so this post isn't completely devoid of any pretty pictures, here is an updated peak of the DIY vanity with it's drawers on.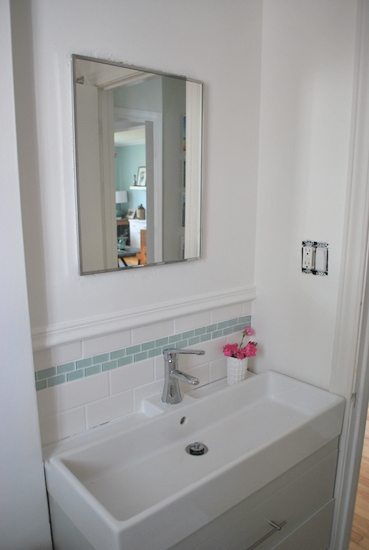 The other piece was for where the shower tile butts up against the window trim. We needed a piece of trim that would wrap around the corner. Luckily, we found the perfect piece in the trim department and just cut it to size.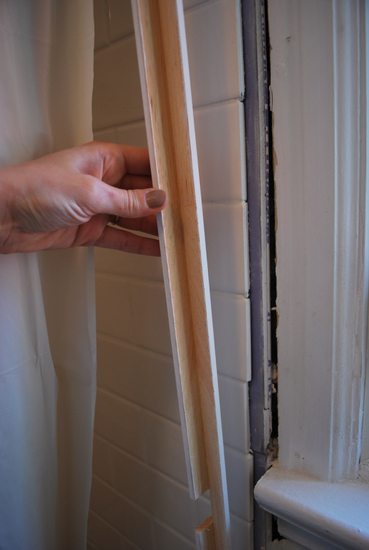 Again, I just applied the glue and stuck it down.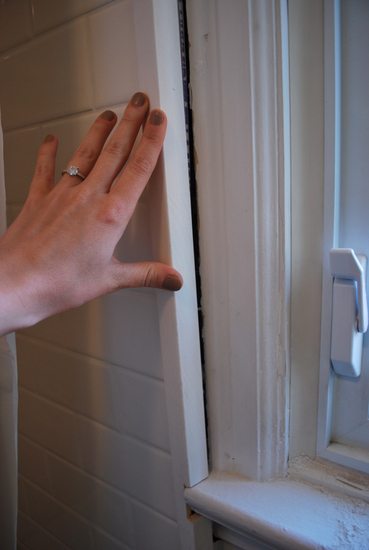 And here's how that side of the bathroom was looking post-trim. All capped off and so much more finished. I was a happy gal, for sure.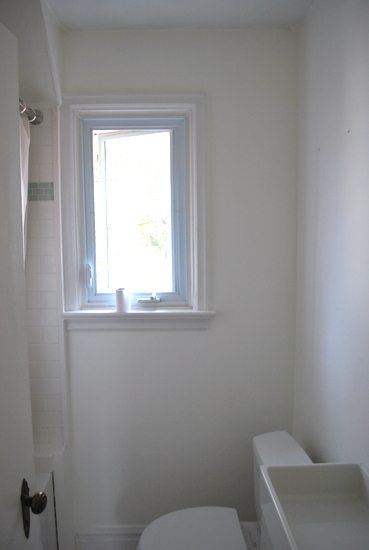 You may have also noticed that the room was looking a little bit crisper and whiter. Well, that's because I slapped up two coats of paint – 'Simply White' by Benjamin Moore in their Aura Bath series. I was a little bit worried about the matte finish, but it went on really nicely and seems pretty durable and washable.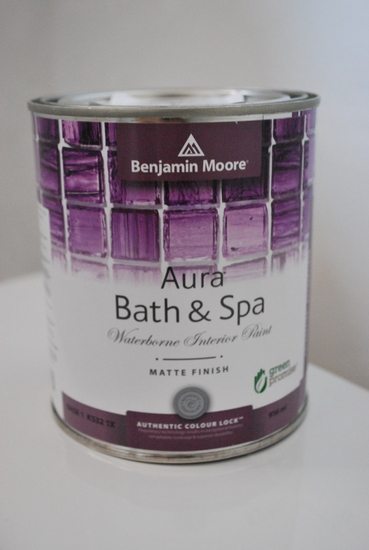 That isn't the end of my painting though. Since it's all feeling pretty light and bright, I have plans to paint the ceiling in something other than white.
Here's the up to date "to do" list to be able to check this room off:
caulking
paint ceiling
install accessories (towel bar, shower curtain, toilet paper holder, new mirror, unit above toilet)
de-haze and seal the tiles
install new light fixture
install vent
frost window
I think that's it, anyway. There might be a few more niggly little things that pop up. I can see the finish line on this one, though.. which feels great!