As I mentioned in Monday's post, the hubby and I had a mini-holiday in Washington D.C. last weekend. Neither of us had been there before, so it was a full three days of strolling around, eating tons of great food, sitting in cafes, seeing the monuments and just taking it all in.
We started off with the most obvious Washington site: The White House.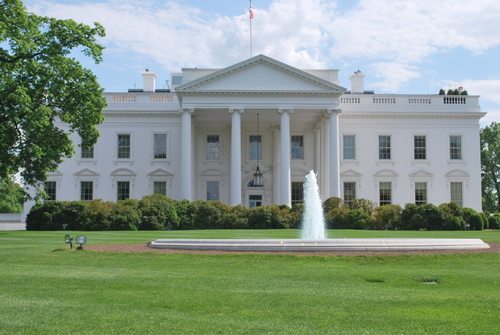 It was actually really sweet – in the "backyard" when we were there, there were beekeepers out tending to the bees (fresh presidential honey, anyone?) and the First dog — Bo — was out playing around in the grass.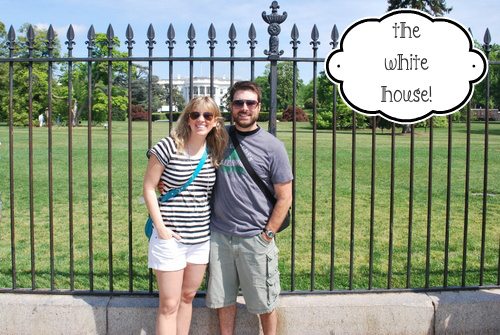 Then we walked our feet off and tried to get a glimpse of all the major monuments, memorials, and hot spots.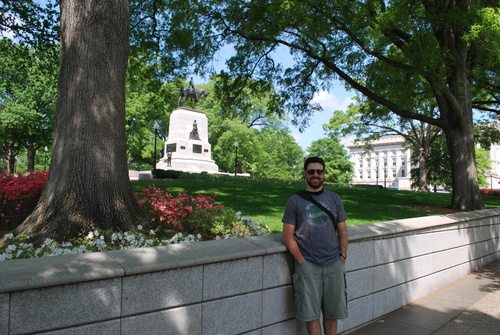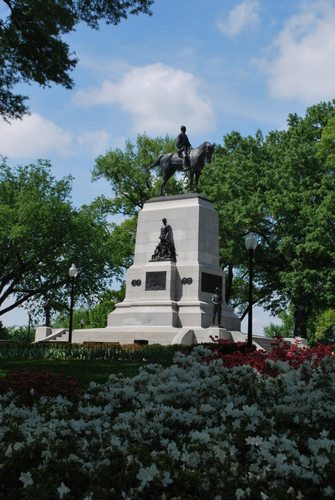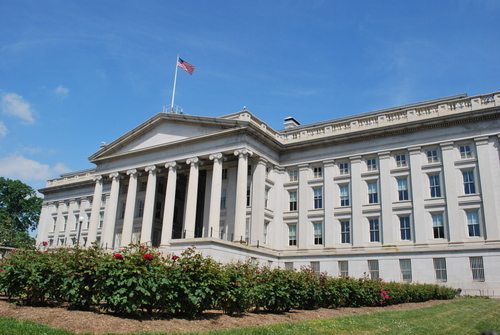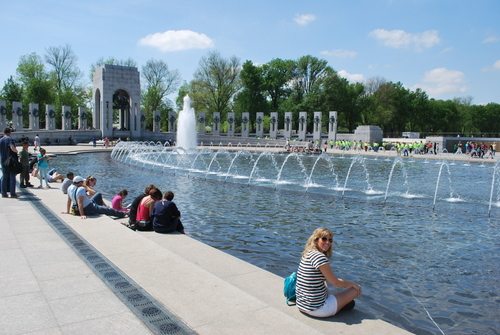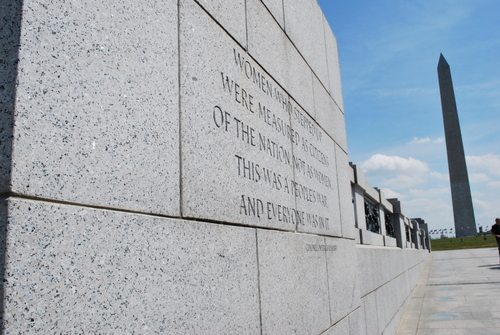 The weather couldn't have been nicer. It was super warm, sunny, and just so enjoyable. We thought Washington was such a pretty city that does a great job with green space – parks, trees, and flowers were everywhere.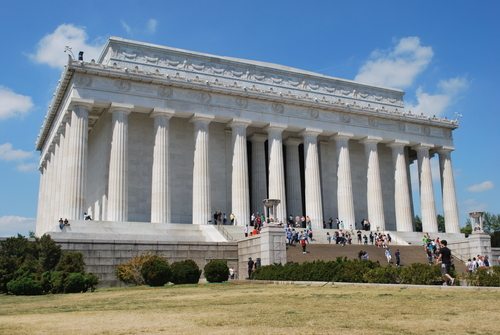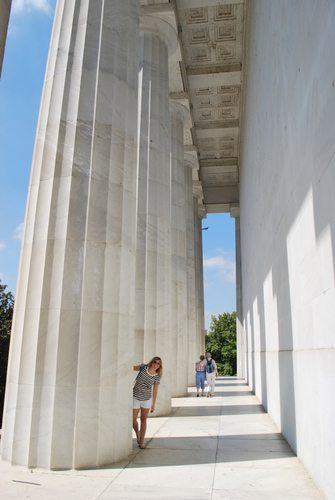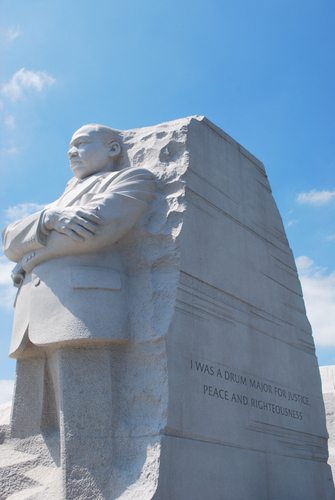 We couldn't resist but do a few goofy photos with the Washington Monument (yep, we're *those* people…).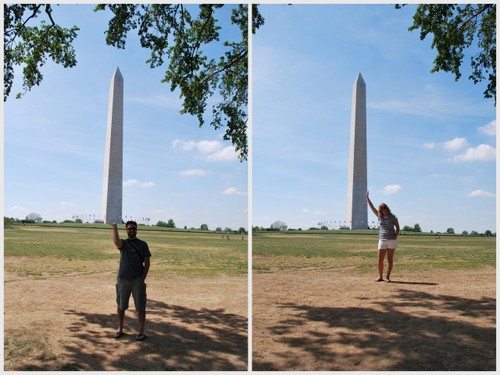 There were helicopters flying over the city all the time. At one point we even saw 3 of them flying together and so we were making up all sorts of stories about how it was probably Barack or Michelle going for a little flight.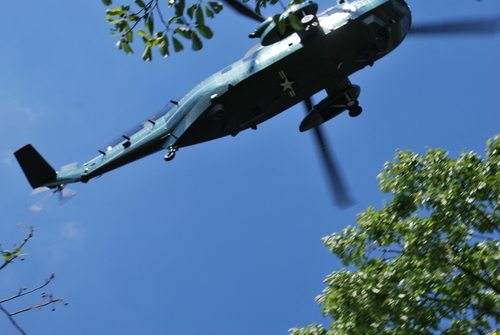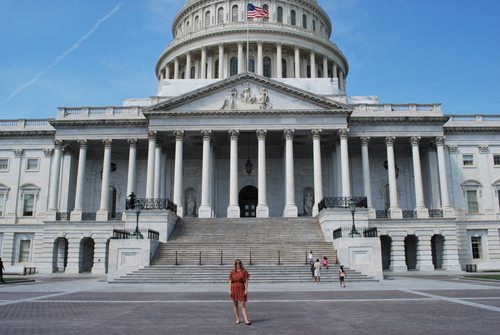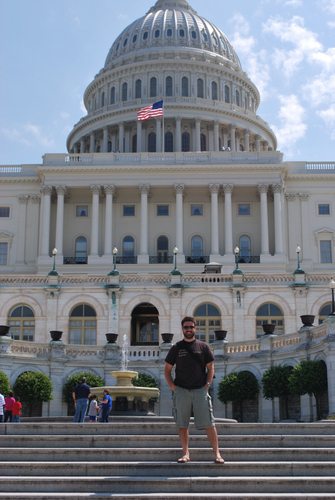 Oh, and I adored the houses. So many neighbourhoods were full of these sweet semi-detached homes on green leafy streets. Don't they have so much character?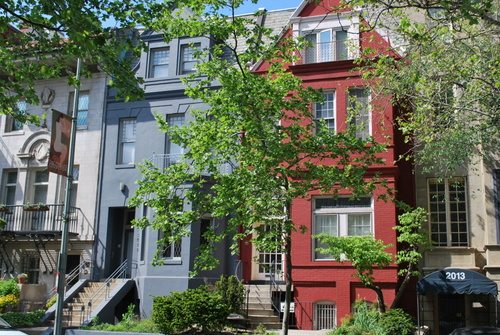 Did I mention that we ate a lot? I may have been overly excited about coming across a Paul (SUCH good coffee that we fell in love with in the UK and France), and the tasti d-lite right near our hotel (yum!).
The Smithsonian is a must-do in Washington. We couldn't get to all of the different Smithsonian museums (there are a lot of them!), but we made sure to hit up the air and space one. The hubs (a techy/Navy guy) was pretty excited about this part and I have to admit that it was pretty neat to see early airplanes and the Apollo 11 that landed on the moon. The Apollo 11 by the way, is TINY. I don't know how the astronauts ever managed to stay in there for so long without going totally crazy.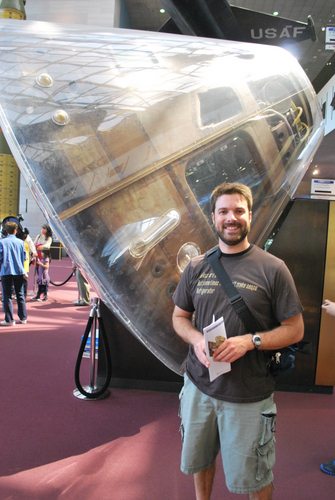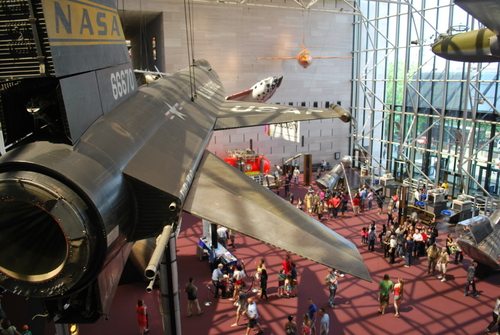 We also hit up the aquarium. We're a sucker for aquariums (we love to scuba dive and snorkel), but weren't overly impressed with this one. Still.. there were some neat fish and even an albino alligator.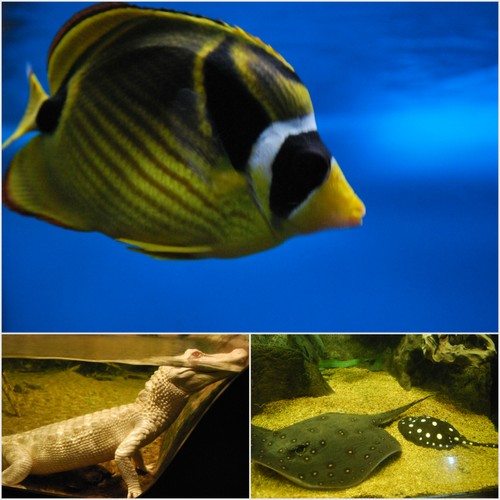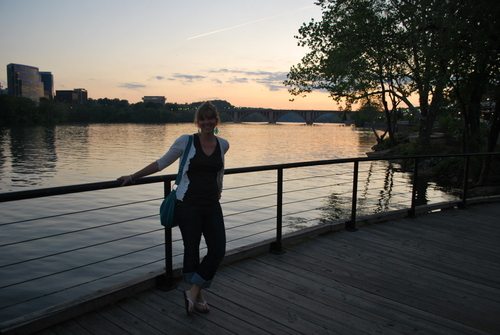 Well, that's it for our little break. Back to finishing up the odds and ends for the bathroom renovation (final reveal photos coming soon – I promise!). It was really nice to getaway for a few days though. Disconnecting from everything and having no schedule, even for just 4 days, felt like a total holiday.
What about you guys? Have you been to Washington? What did you think? The only thing I was bummed about was just missing the cherry blossoms which had been in bloom a few weeks earlier! Oh well – just an excuse to go back another spring.