After we built our custom vanity (which you can read about here), it was time to install that sucker. Goodbye, teeny-tiny wall mounted sink with no storage!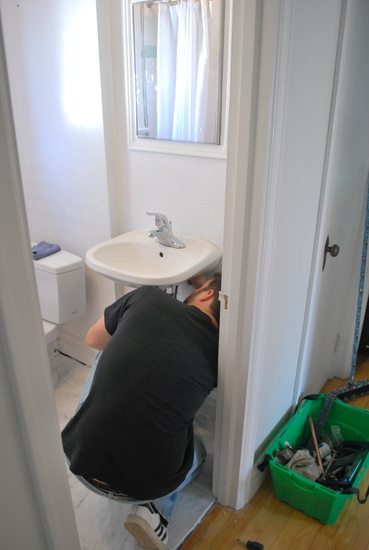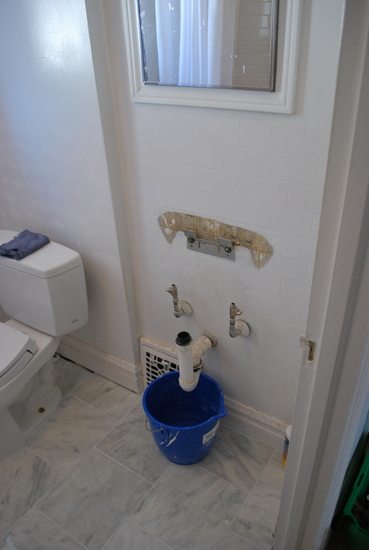 Remember how the Lillangen sink was practically bang on for measurements in our little nook? Well, once we held it in place with the vanity it just felt too close to comfort for us (like the door was *almost* scratching it as it opened/closed). So, we decided to knock out the drywall and bump it in a little bit for some wiggle room. We had a medicine cabinet in this wall already, so we knew there was some room behind the wall.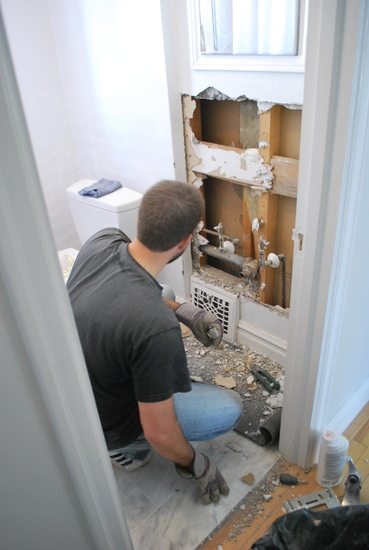 Just more dusty drywall. A typical day in the life of a reno. We put a piece of carpet down to protect our beloved new marble floors.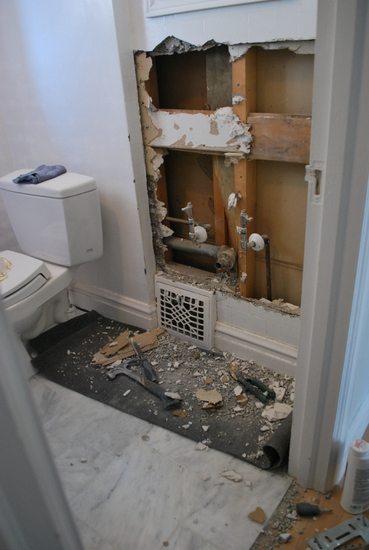 Then DIY Dan grabbed some sheets of drywall leftover from doing around the tub and cut them to size. Thank goodness for that handy hubby of mine. I feel like I can take on quite a few handy things around the house, but installing drywall just ain't one of them. We tend to have "Dan jobs" and "Gemma jobs" (some of mine are things like wall patching, painting, caulking and tiling). Not surprisingly, he's better at the rough stuff and I'm better at the precision stuff.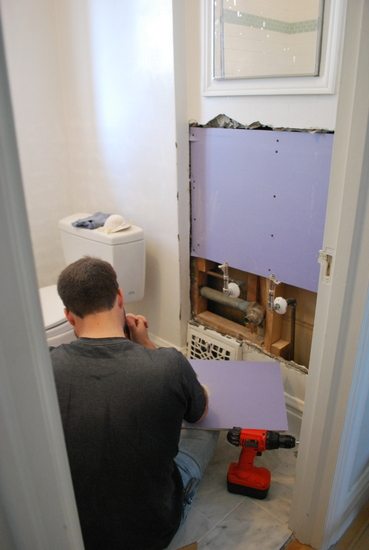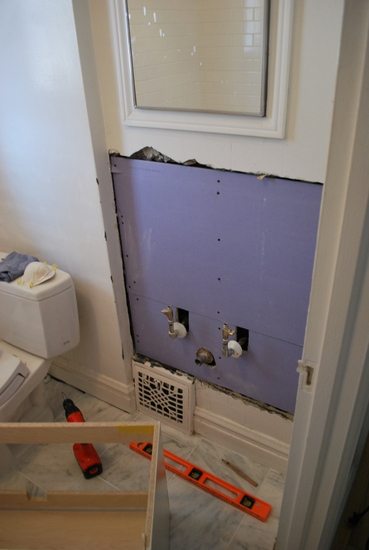 Then it was time to bring in the vanity and sink. We got a little nervous about the heavy sink sitting on a completely floating vanity, so ended up running out to IKEA and grabbing these stainless steel legs (used for the Godmorgon vanity.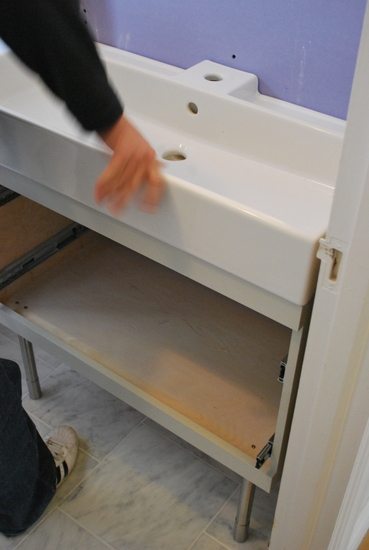 Once again, DIY Dan did his magic and got it all drilled in and installed.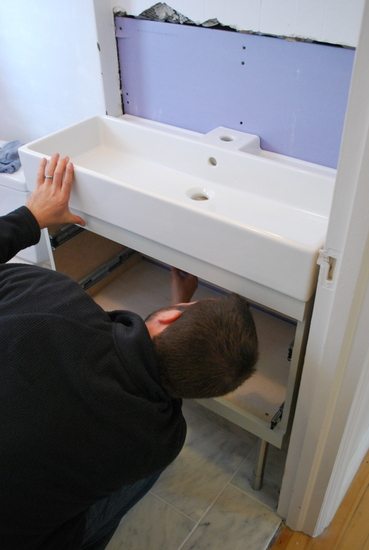 The modern, square-lined sink instantly made the room feel so much bigger. Such a long, lean beauty. Kind of like our own beautiful runway model (I think I might be falling slightly too in love?!).
We wanted to keep it simple and budget-friendly for the faucet. After checking out a few options at different stores (and being slightly shocked at how crazy expensive faucets can be.. !!), we ended up going with an IKEA faucet. Not only was it friendly on the purse strings ($49.99), but we knew the Rorskar faucet would be a perfect fit with our IKEA sink.
Oh, and we also quickly tiled the backsplash using all the same tile and process as our recent shower surround tiling. Three lines of subway tile with a pop of our glass aqua tile (we did a row of two instead of three this time since that's what we had leftover).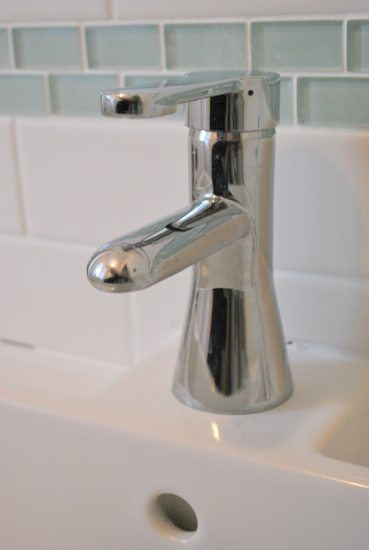 Some basic plumbing later, and she was all ready to go.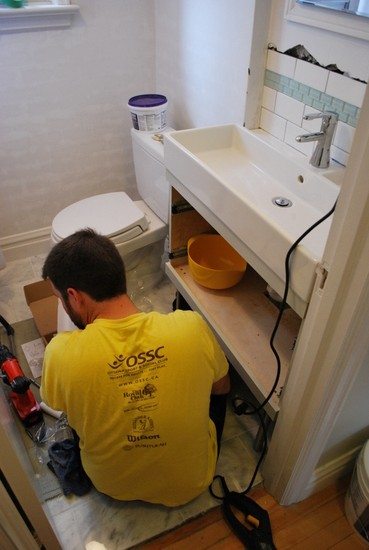 So this was as far as we got. A functional sink, but still missing the drawer fronts and lots of patch work left to do. Since we pushed the vanity/sink back into the wall a bit, the tile comes up exactly flush with the old wall. We're going to patch what we can of the cracked wall above and then probably just add a piece of trim to clean it all up.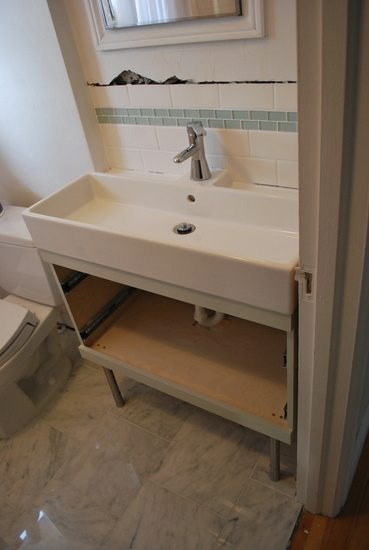 I can happily report that we can now shower, brush our teeth, and use our toilet again without disruption. Just in case you wanted to know.
Things are humming along in our casa, so I'll keep you posted on our progress!