It was time to tackle one of the pretty obvious pieces of furniture we were going to need for baby girl's nursery: the crib. Like many things I'm finding lately, this took a bunch of research. Is it just me, or do other folks do SO much research for every single baby/kid product they buy? If I researched the stuff we buy for ourselves this much, I would have to make it a full-time gig!
Here were the most important factors for our crib search: a white or gray finish, made of environmentally friendly and non-toxic finishes, high safety standards, and modern clean lines. Oh, and budget-friendly obviously. We didn't want to go over a $300 price tag.
Anyway, I browsed countless websites and read review after review. Some of my faves, but that were totally out of the budget? This Hudson 3-in-1 convertible crib by Babyletto: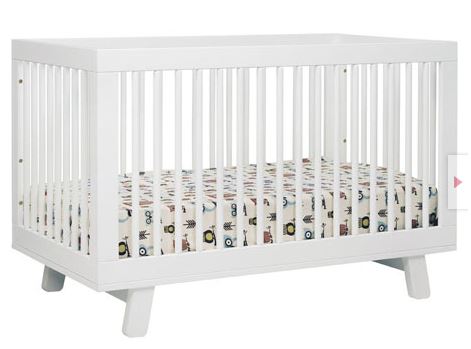 And the Classic Crib by fancy-shmancy company, Ouef: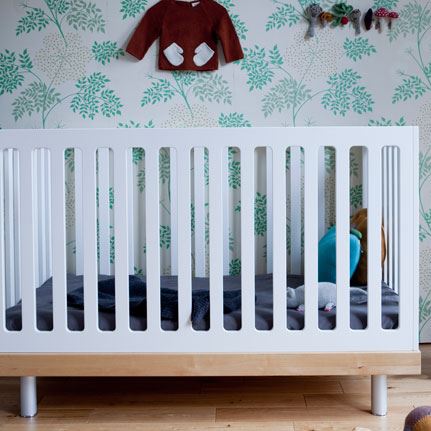 But then I discovered the Baby Mod line by Walmart and was totally sold. The products are super environmentally friendly, made with all non-toxic finishes (hardwood, paints, glues, everything) – and are essentially knock-offs of the higher end crib designs. And the price tag? $200 for the Modena 3-in-1…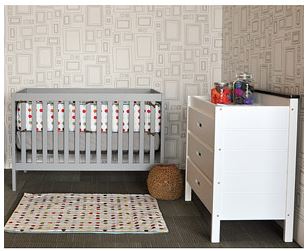 …and $300 for the Olivia 3-in-1.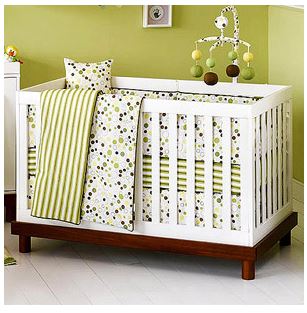 So good, right? I was totally ready to pull the trigger on the Modena in white. Well, too good to be true for this Canadian gal. The Baby Mod line seems to only be available at the Walmart in the States. And even though there is a Walmart that we pass when we head down to the Adirondacks (in upper NY state), there are super strict rules about bringing baby stuff across the border. They have a bunch of regulations about cribs, strollers, car seats, and bassinets – for good reason obviously as we want to meet Canadian safety standards, but still. It's not that you absolutely can't bring the products across, but they have to meet certain requirements and the border folks have the right to confiscate any items at their discretion (I even emailed the Canadian government to find out how strict they are…). Hmmm – not worth the risk, we decided.
After trying to find something similar here in Canada, I just kept coming up short. Nothing as environmentally friendly with the right specifications was in our price range (we really didn't want to spend more than $300). I have heard that there are some good cribs at Target, but Target hasn't come to Ottawa yet (it's coming in the fall), so that was out of reach.
So where did we end up? I'll give you a hint: besides Home Depot, it's our home-away-from-home……… Yep, IKEA!
There is absolutely nothing wrong with IKEA cribs – it was just that I had really wanted to try to get something that was a bit more 'green'. Oh well – you win some, you lose some.
For white cribs, there were 3 options. The Gulliver which was the cheapest at $139. I know a lot of folks who have this crib and love it.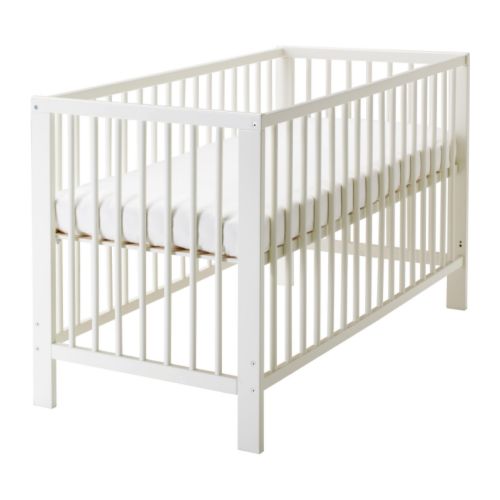 The Hensvik Crib, also at $139 (a bit too curvy for our taste)…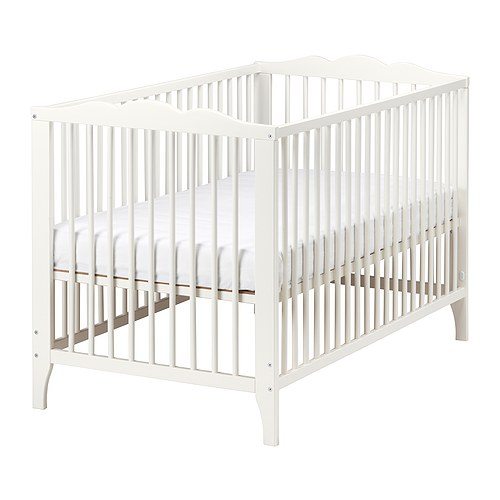 And then the Sundvik at $159:
All three were the same in terms of their materials, had two levels (higher for when baby is small, and lower when babe is a little bigger), and the ability to convert into a toddler bed. So it came down to aesthetics. We really liked the look of the full ends that the Sundvik had, and the white wash finish made it look like a much higher end piece of furniture. Sold!
I stepped aside for this one and Dan-the-man put it together in less than an hour. Easy-peasy, apparently.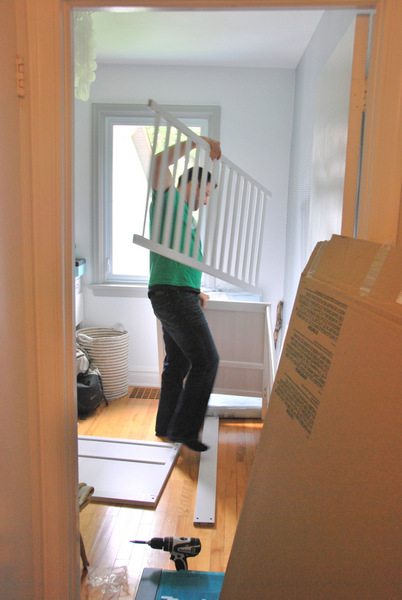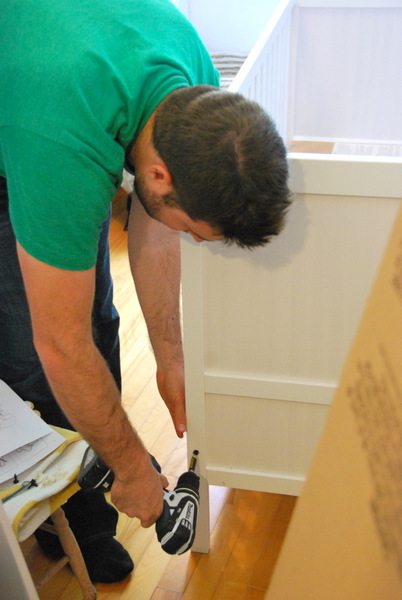 Proud daddio.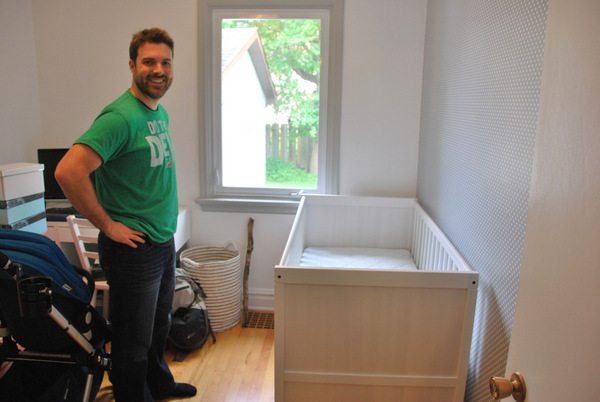 You can sort of make out the white wash effect in the photos above and below. See how it's pretty subtle but has that Cape Cod kind of look?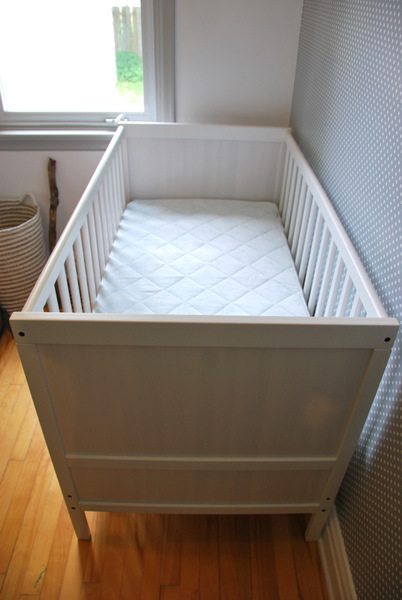 Oh and we grabbed a mid-range mattress at IKEA while we were there too. They have a few different options (spring ones, foam ones, etc), so it's just a personal choice.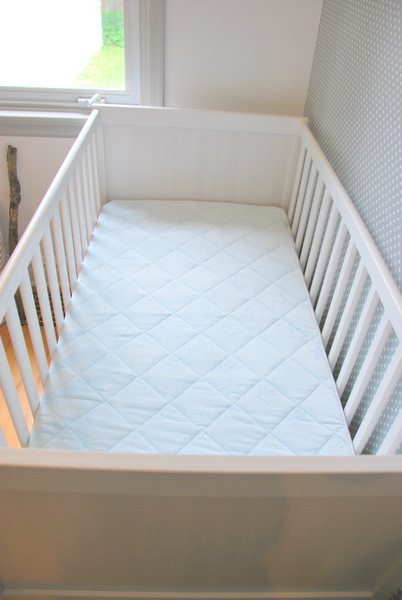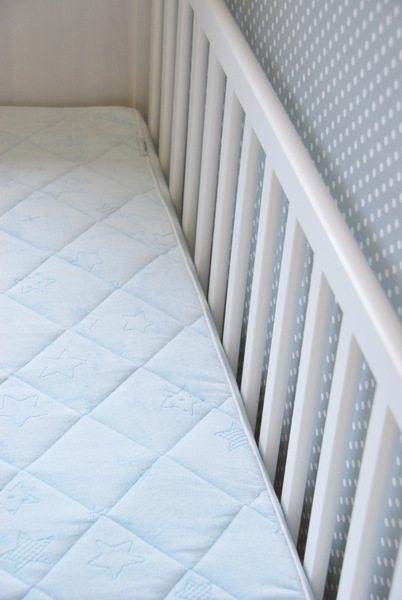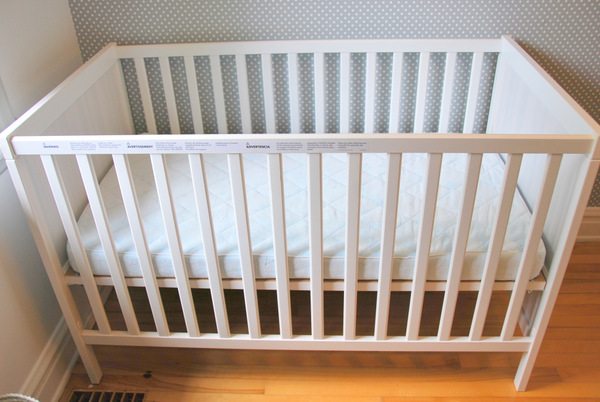 Anyway, we're pretty thrilled with how our whole crib hunt turned out. Sort of wish I could take back those hours of web surfing and just have gone straight to IKEA!
And for good measure, here's a mama/belly shot. In my PJ's. Lovely.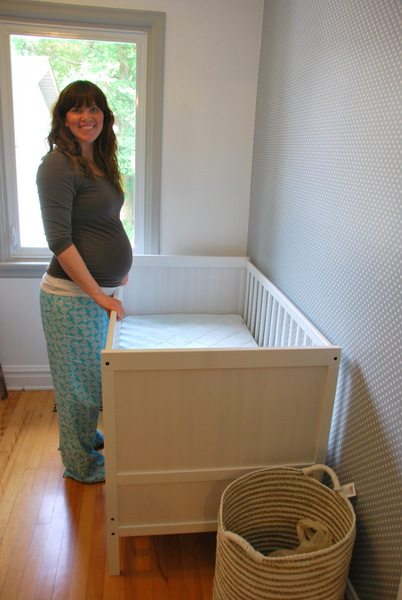 You may also spot the window trim that recently got painted! I'll post more about that another time, but it makes the window really stand out, right?
What about you guys? Ever had to buy a crib for your little person? Were you a bit more decisive than I was? Did you splurge or save? Have a fave brand? Use a hand-me-down?