You guys know I love a good spray painting project. They are just so flippin' easy and it can totally transform just about anything.
This lamp – purchased (as a set) about 5 years ago from Walmart back when we lived in our apartment – was due for a makeover. It was the perfect size for the nursery (it's really quite small), and has a great feature where you can turn it on really dimly, medium, or high (all by just touching the base). I figured it would be perfect for the nursery dresser where I might want to turn on some really dim lights when I'm doing a nighttime feed or change. Only problem was, I wasn't in love with the silver finish anymore.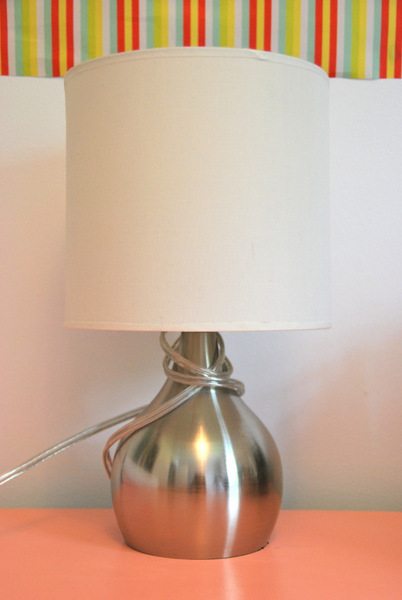 Bring on the gooooollllld! I grabbed this spray paint from Michael's. It's a little pricier than the stuff I usually buy (I think it was around $11?), but I had a 40% off coupon and figured I'd give it a shot.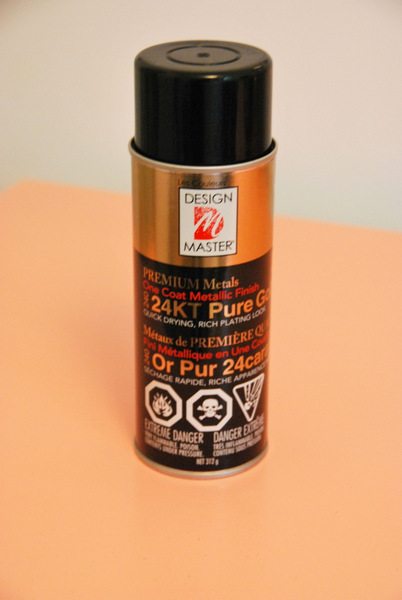 It took only two coats and went on SO smoothly. Seriously, this stuff is really nice. It gave a really warm gold colour too, which I'm totally digging.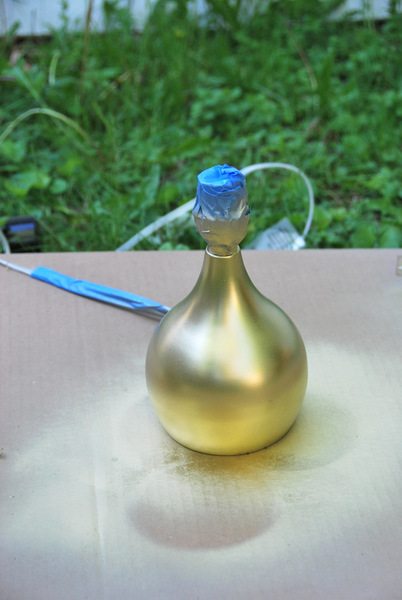 And here she is! I was going to add some ribbon to the shade or cover it in fabric, but once I had the gold base, I liked it just as it is.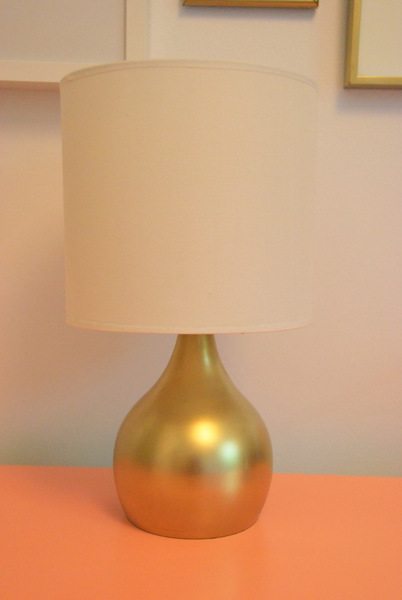 The gold really plays up the detailing and hardware on the dresser. It's just a pink and gold lovefest up in there.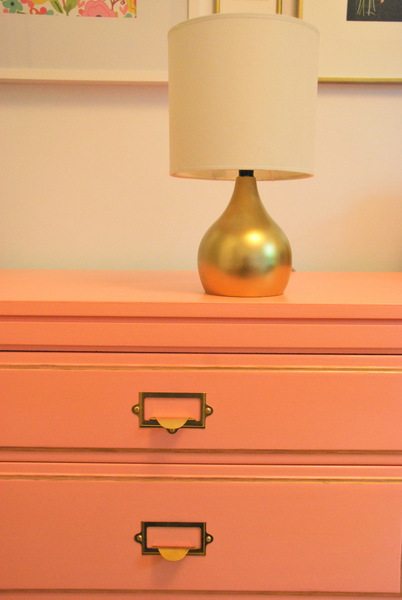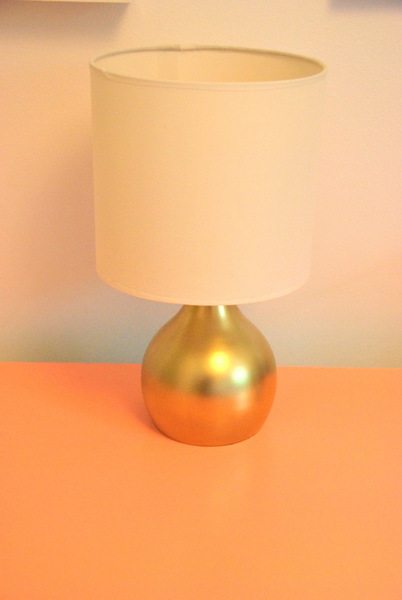 So that's it! An easy spray painting project to wrap up the week. You might have been able to spy the frames going up on the wall behind the dresser. Still working on those, but deets soon!
What do you guys have planned for this weekend? The weather is rainy and miserable here, so no more spray painting projects in my near future. We've got a big fam-jam with D's family, which should be tons of fun. Have a good one!