So you saw on Friday my refreshed little gold lamp. Well, I wasn't done with the gold spray paint! I had 3 vases sitting in our cupboard that I use pretty regularly for grocery store flowers (I'm getting into the routine of buying the cheapest bouquet I can find and then splitting them up around the house – it's so cheery!). Anyway, the vases were pretty plain and I thought could use a little gold-a-fying.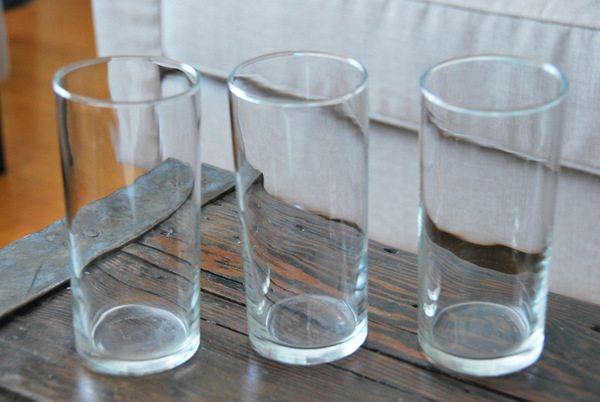 I thought I would go for the dipped look (it might be so last season, but I'm still digging it!), so I grabbed some painters tape and taped off everything but the bottom section that would be "dipped". I was super careful to get the green tape smoothed down perfectly, and then just wrapped the blue stuff everywhere else. I did varying heights, just to keep the look more casual.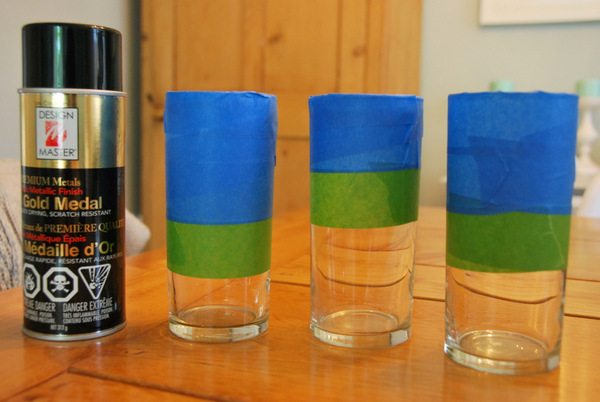 Then I brought them outside for a quick couple coats of spray paint. As usual, really light coats (like a fine mist of spray) so that there wouldn't be any drips.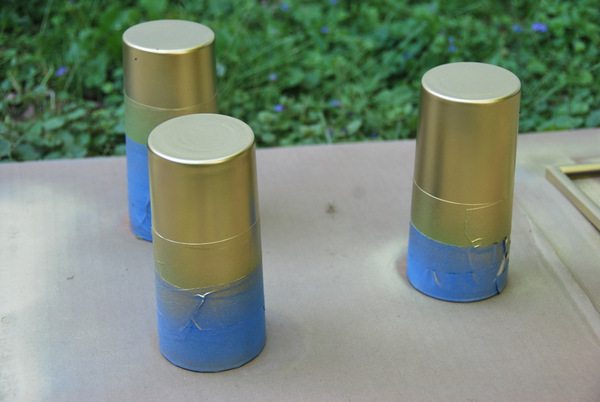 After 2 coats and half an hour of drying, I took off the tape and let them cure for a little while before bringing them in. The result? These pretty little vases!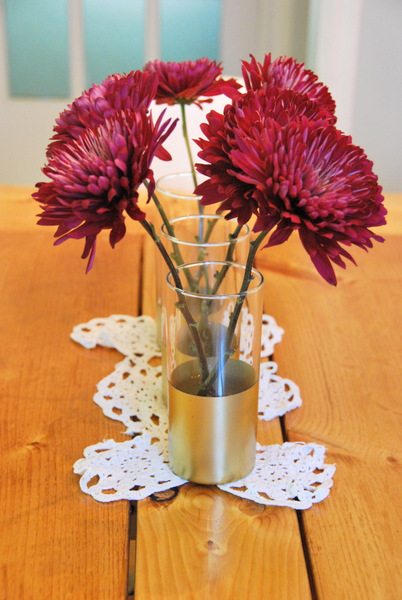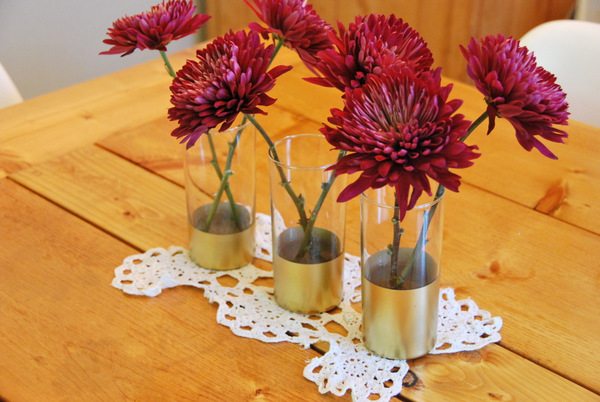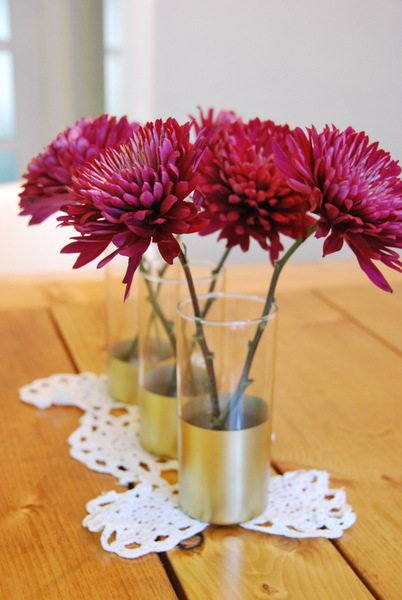 The lines came out really perfectly – which I had been worried about. I think the key was to smooth the tape down really well, and to take it off before the paint dried too much to it.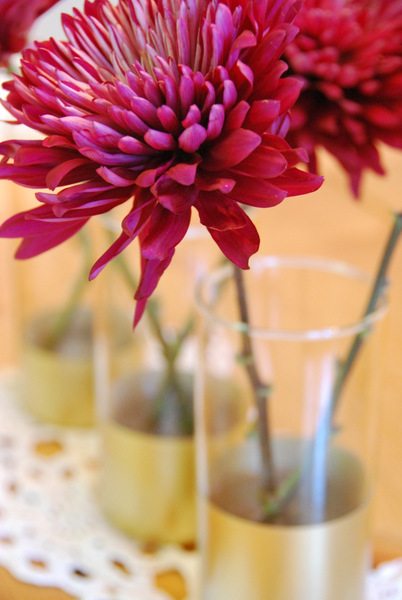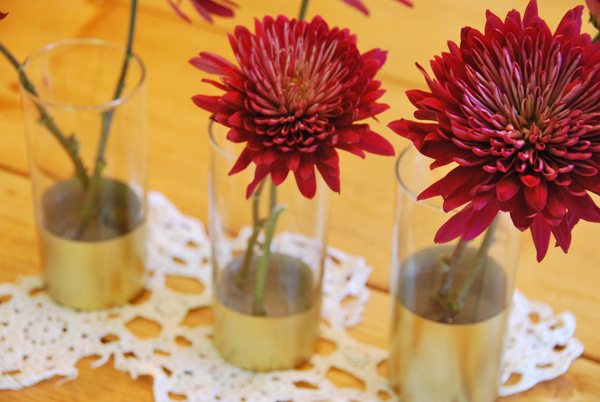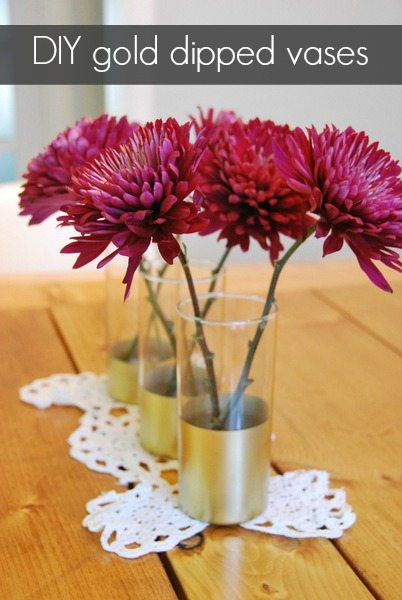 Now that the weather is nicer, do you have the spray painting bug? I'm just about ready to take everything from our house and give it a new coat of colour! Done the "dipped" trend on anything recently? Do you like to buy flowers from the grocery store too? We don't really have many good spots for potted plants in our house, so I have just come to the conclusion that we should be fresh flower people.