Halloween is just around the corner. I don't know about you, but is there anything cuter than kids in matching or coordinating costumes?
I figure while my two are still little, I only have a certain number of years where I can dictate their costume choices. Last year I did two monkeys for Maya and James. It was so stinkin' cute. This year I'm torn on what to choose. So, I bring you the results of my ridiculous amount of internet browsing… ;)
15 Sibling Halloween Costume Ideas:
#1: Sriracha and Soy Sauce costumes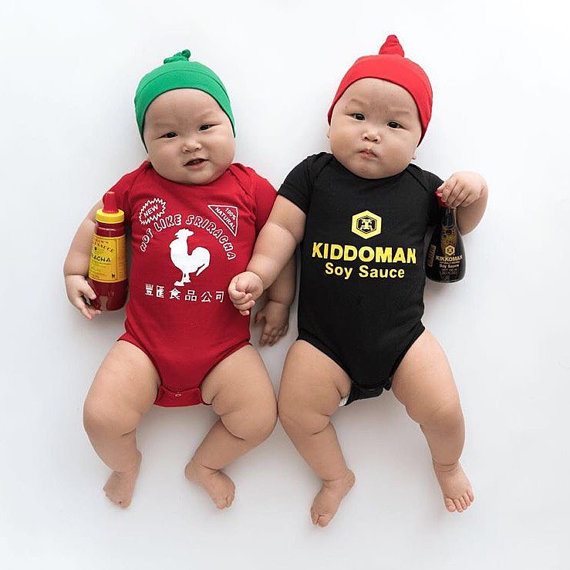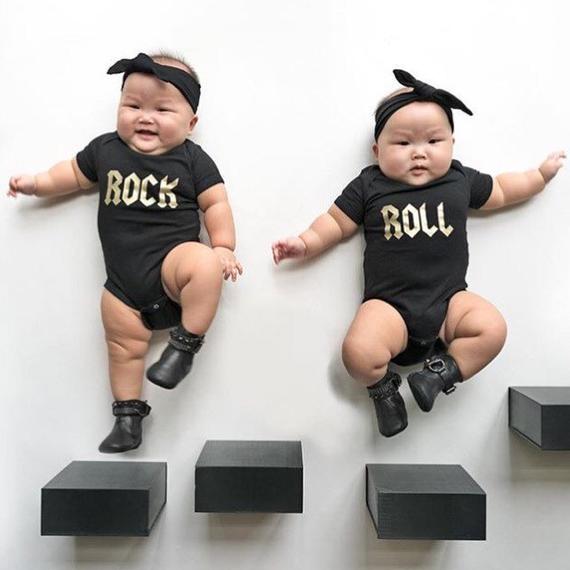 #3: Ketchup and Mustard Costumes (you can get them in bigger kid sizes here, too)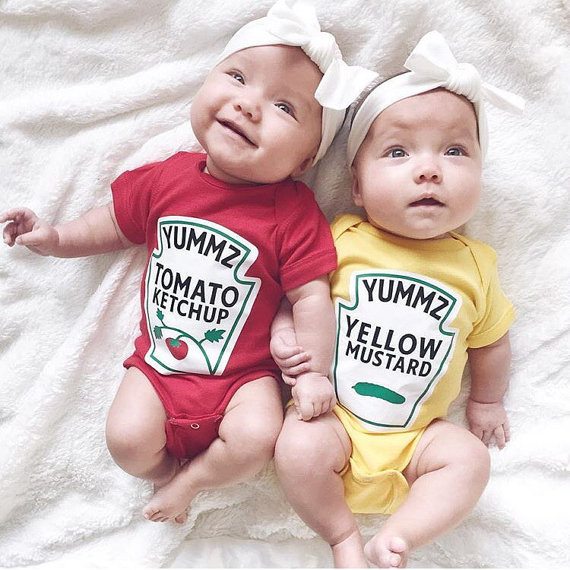 These frigging kill me.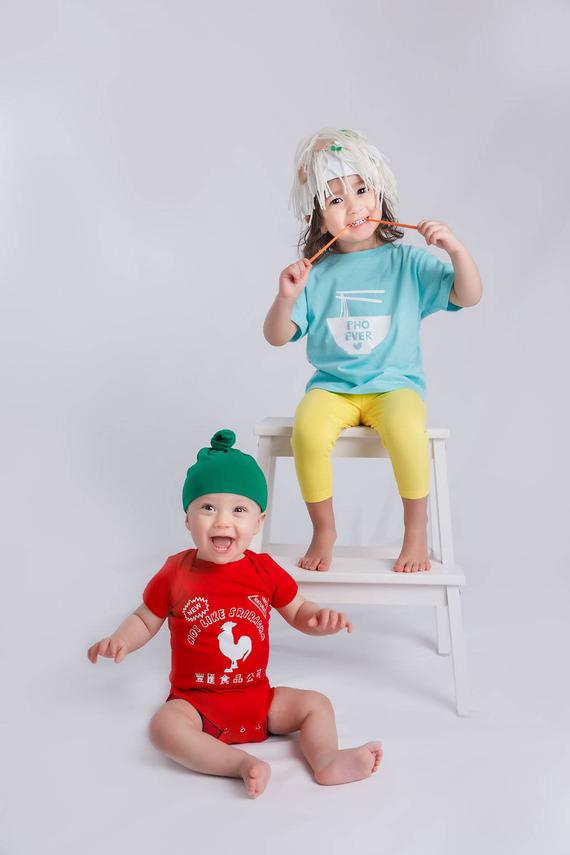 #4: Rockford Peaches Baseball Team
Love these chicks.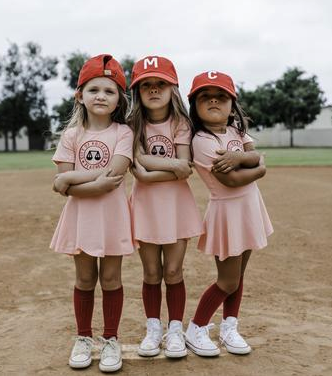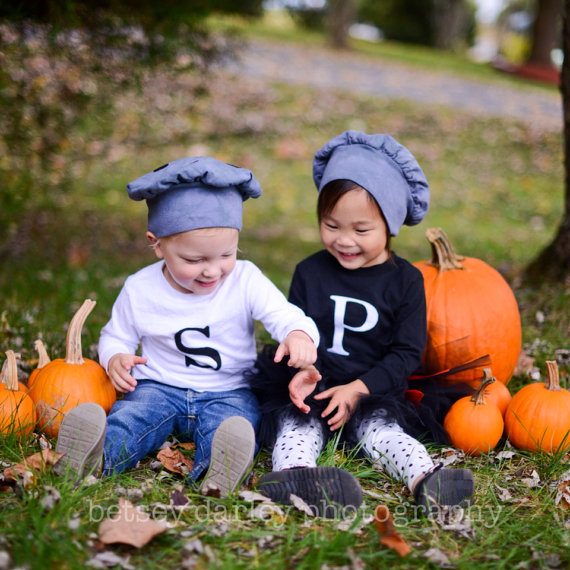 #6: Milk and Cookies – yummmyy!
#7: Eat your veggies!! Here are the cutest peas and carrots costumes.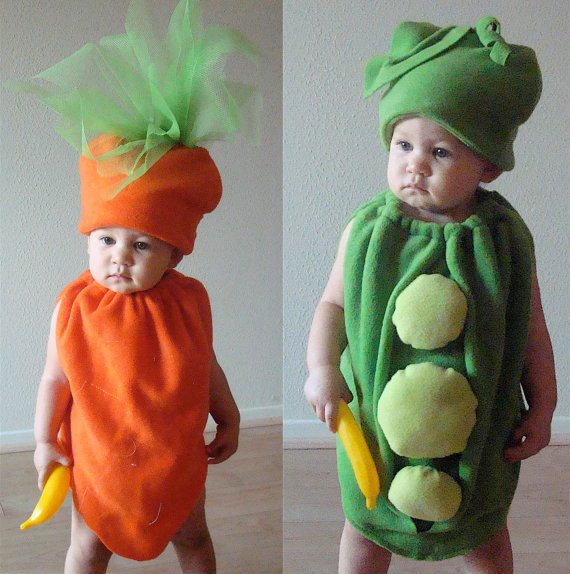 #9: I mean really?! Sushi roll costumes? DYING.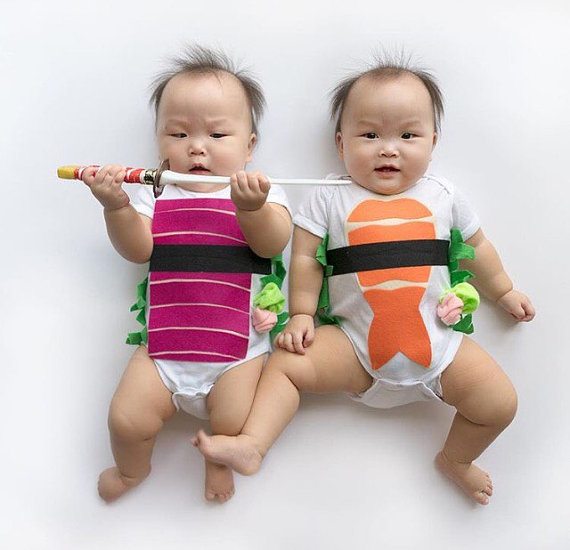 #10: Little Red Riding Hood and the Big Bad Wolf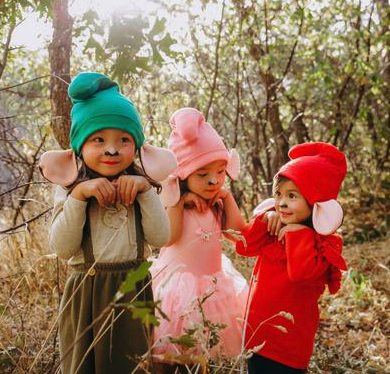 #12: Dragons! Perfect if you live somewhere that's chilly in October. How cozy do these look?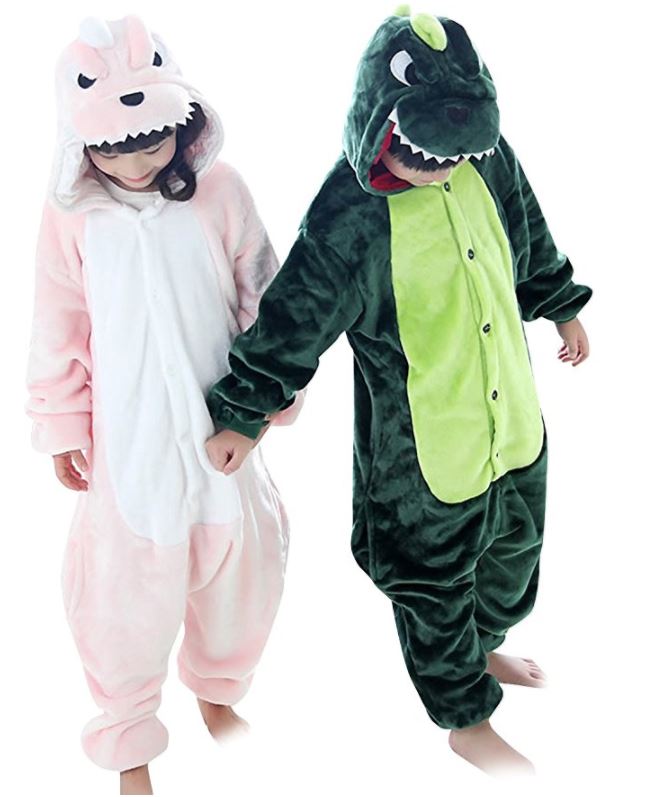 #13: Do your kids love Paw Patrol? You can grab costumes for Chase, Marshall, Everest and Skye.
#14: Peter Pan Costumes and Tinkerbell.
#15: Love the Wizard of Oz? Dress up like the whole gang! Dorothy, Scarecrow, Tin Man, and Lion.
What do you think? Have any faves?
Have you done matching costumes for your kids before?