I am sure you have noticed the huge shift that has happened in the mattress industry. No longer do we need to go test out a bunch of mattresses at a store, try to figure out in the 30 seconds of laying on it if it's comfortable, and then make a decision and deal with the hassle of delivery and getting it up awkwardly up your stairs or around corners.
Nope. Now you can order a mattress IN A BOX, that is easy to move into your room, un-wrap, and you get to try them out to decide if it's right for you.
The mattress in our bedroom was nearing the end of it's life (we had had it for 10 years) and Dan and I were both noticing that we were getting back aches. We would wake up feeling creaky and sore. And yes, we ARE getting older… but we still felt like our bodies should feel quite that badly every morning.
So when Leesa Mattresses got in touch to see if we would like to test out one of their foam mattresses, we were SO game.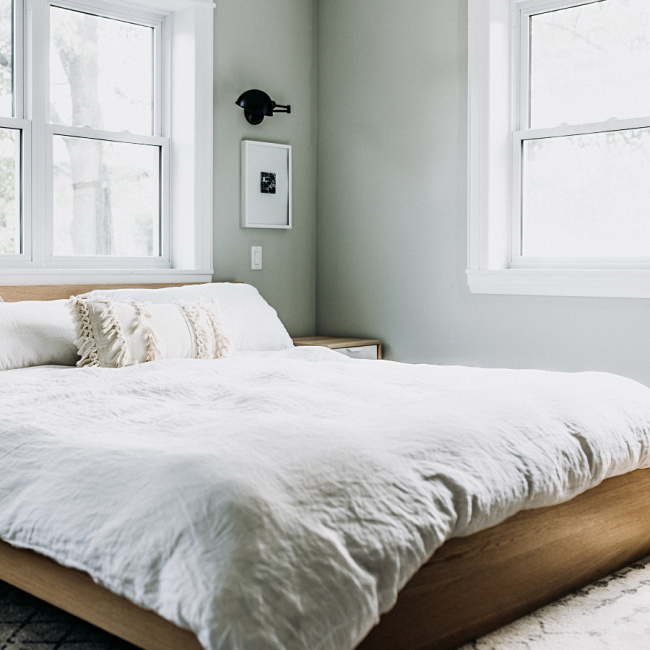 Our Leesa Mattress Review
Leesa is an online mattress company that ships premium sleep products in a box to your door. They are really focused on quality. Their mattresses are made in the USA and the best part? Free shipping and returns with your 100-night trials! So there is no risk. If you don't find it comfortable, you can ship it back with no cost to you.

I have to admit, I was a little skeptical of these foam mattresses. I couldn't understand how something that could squish down to so little would expand and actually provide as much comfort as the more traditional, high mattresses I was used to.
After we got our mattress, we brought it upstairs in the box and opened it up. It seemed so thin at first, but you just remove the wrapping, place it on your bed frame, and give it some time to expand.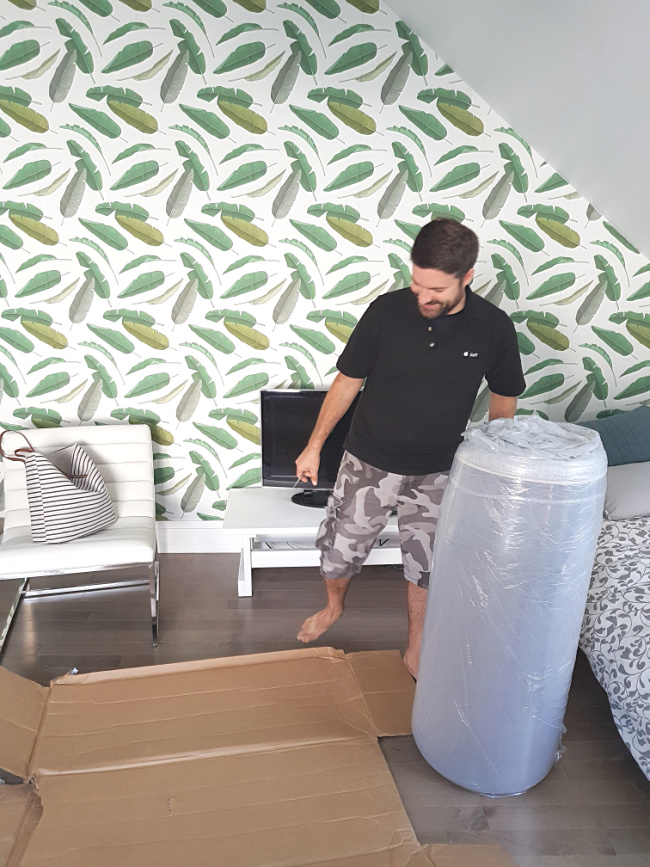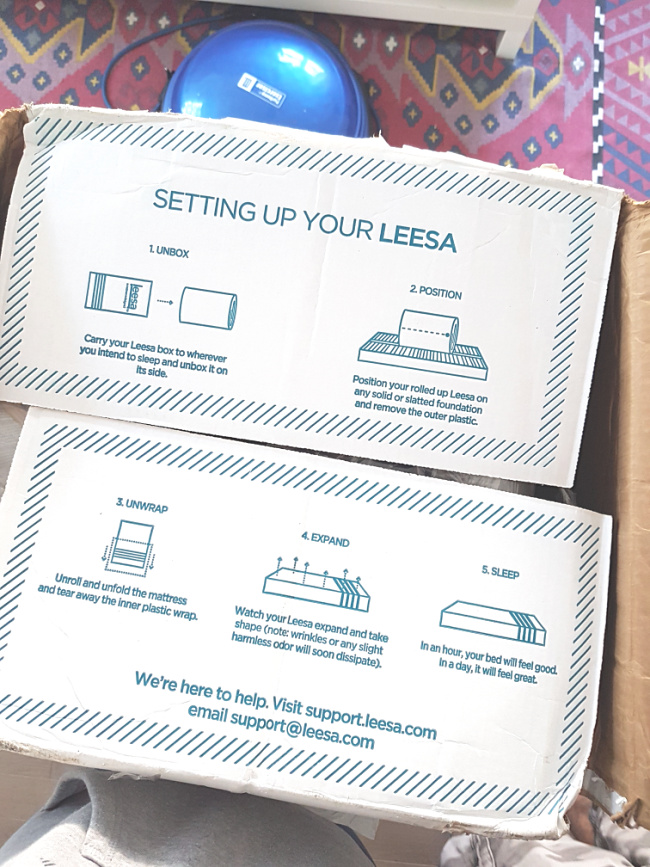 James obviously hopped on right away and took it for a tractor test-drive.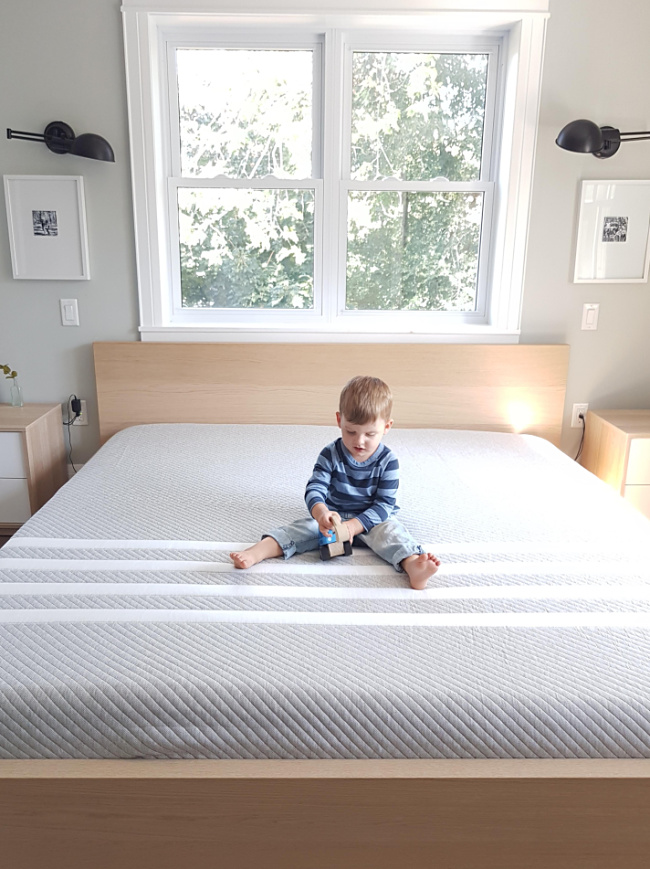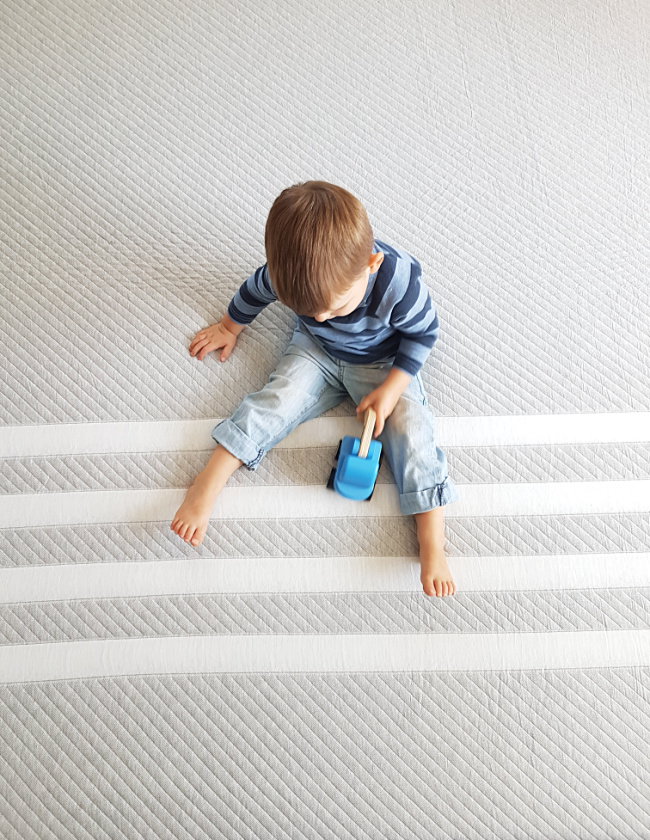 We have been sleeping on the mattress for about a month now… and I'm crazy in love with it. I'm not exaggerating. I was completely skeptical, and the first time I got into bed I thought it felt really soft. But after the very first night, I woke up and didn't feel quite as achy. A week later, I was convinced. This mattress was doing really good things for my body. I hadn't realized how achy I was really feeling until suddenly I just wasn't anymore.
Dan has also been super happy with the mattress. His back is feeling way better and we are both just getting really good, solid sleeps.
I don't know what it is about that multilayer foam, but it is so good for your body.
We are going to get some of the Leesa pillows next, since we are using really old crappy ones, and then also upgrade the kids mattresses!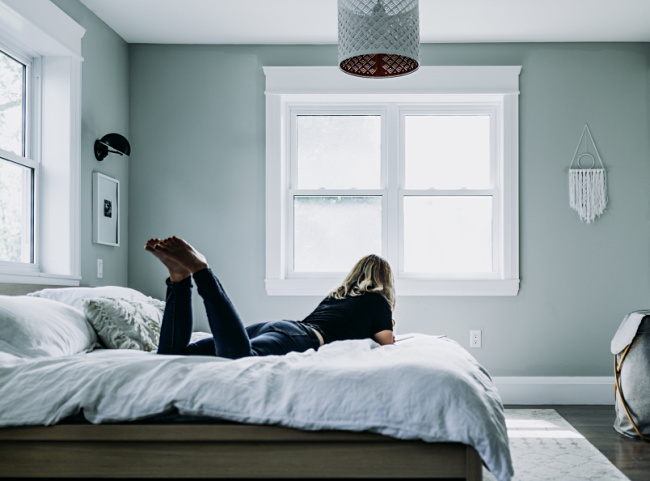 Social Responsibility
I also REALLY like to support companies that have values that I align with.
One of the things that put Leesa above the competition in the mattress space for me was that they donate 1 mattress for every 10 sold. It means that to date they have donated over 30,000 mattresses to over 1000 non-profits like Habitat for Humanity, the Salvation Army, and others.
They also plant a tree for every mattress they sell. From the founding of their company, they made it a mission to plant one million trees by 2025.
As a certified B Corp, Leesa is also committed to using business as a force for good. Alongside companies like Patagonia and Warby Parker, they meet the highest standards of social and environmental performance, transparency and accountability.
All of which means a company I can totally get on board with.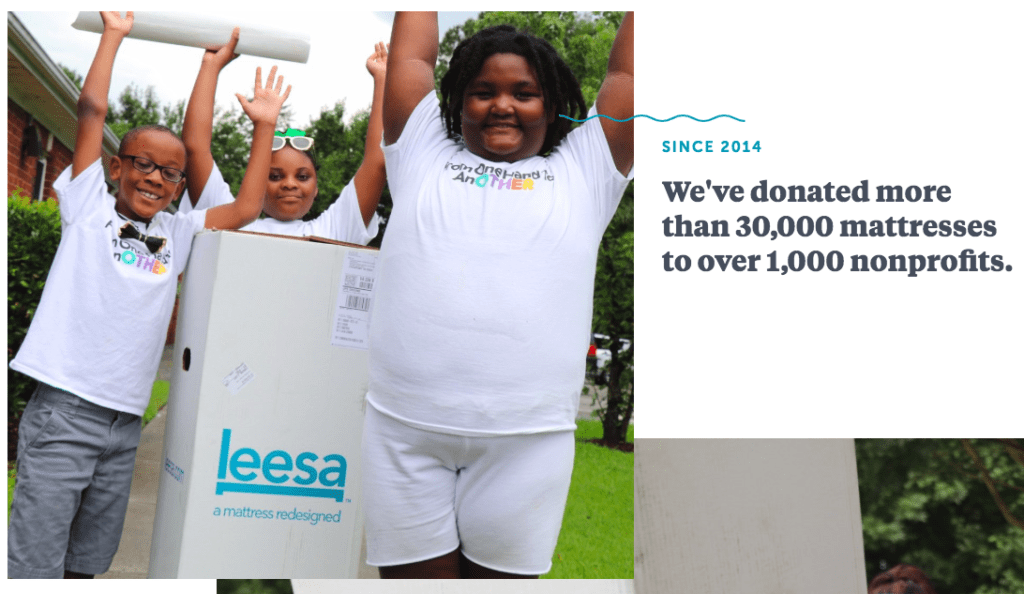 Have you tried out any foam mattresses before? Thinking about giving one a test drive? I can happily recommend Leesa to you. We have never slept better!
Modern Handmade Home Series:
A few of my blog girlfriends from our 'Modern Handmade Home' tried out the Leesa mattresses at their homes too. Head on over to check out their reviews!
The Learner Observer / Lemon Thistle / Harlow & Thistle / Love Create Celebrate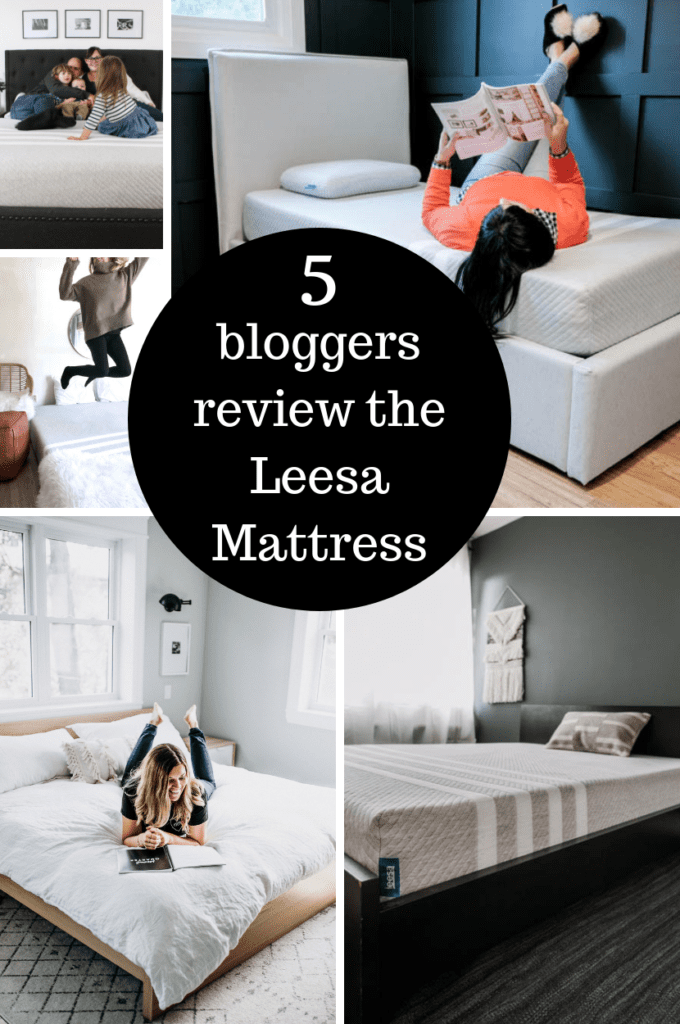 Disclosure: We partnered with Leesa on this post. We love to work with brands that we admire and genuinely enjoy their products. The review is completely our own.
Want more?
Head here to tour our bedroom and find out where we got everything!