When we started to plan our office makeover, we knew that shiplap walls were in our future. And I am SO excited to tell you that the shiplap is DONE and it looks amaaaazing. Keep reading for how to install shiplap walls easily in your own home!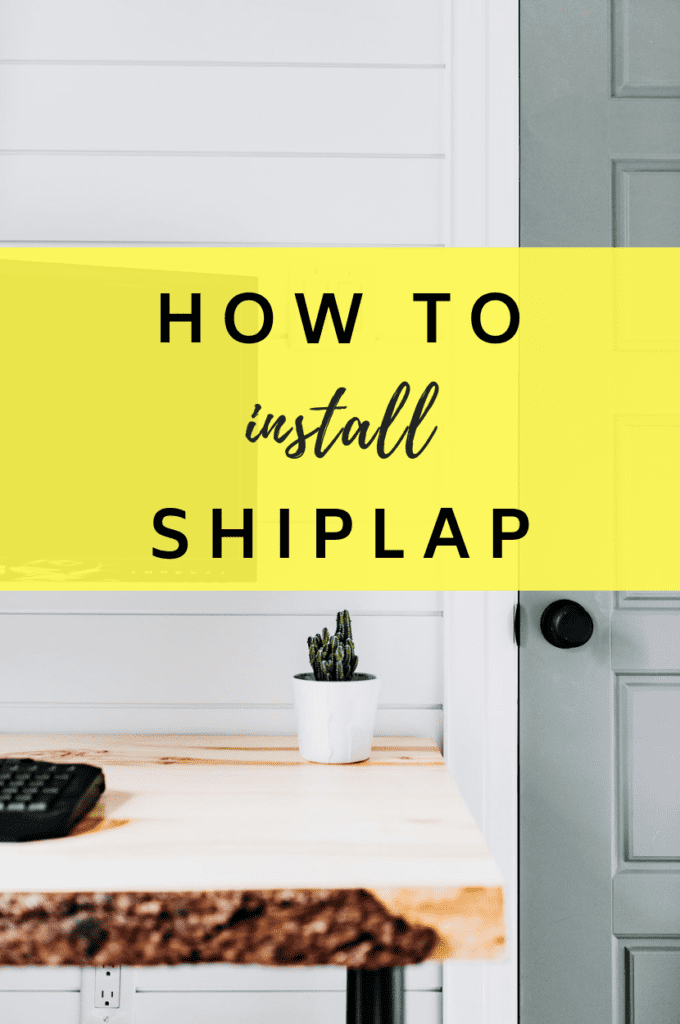 Why use Shiplap?
Shiplap is an amazing way to add some character and charm to your rooms.
Shiplap panels were traditionally used in the construction of barns, sheds and outbuildings, but thanks to Joanna and Chip (any fixer upper fans?! me too!!!), it has majorly gained popularity over the last few years.
We partnered with the Home Depot and Alexandria Moulding on our office makeover. We always knew we wanted to do shiplap in this room, and so using the Alexandria Shiplap was such a dream. The panels have a groove along the edge that allow them to overlap and fit snug together, are pre-primed (less painting – wahoo!), and have been made for the DIYer.
Supplies You'll Need: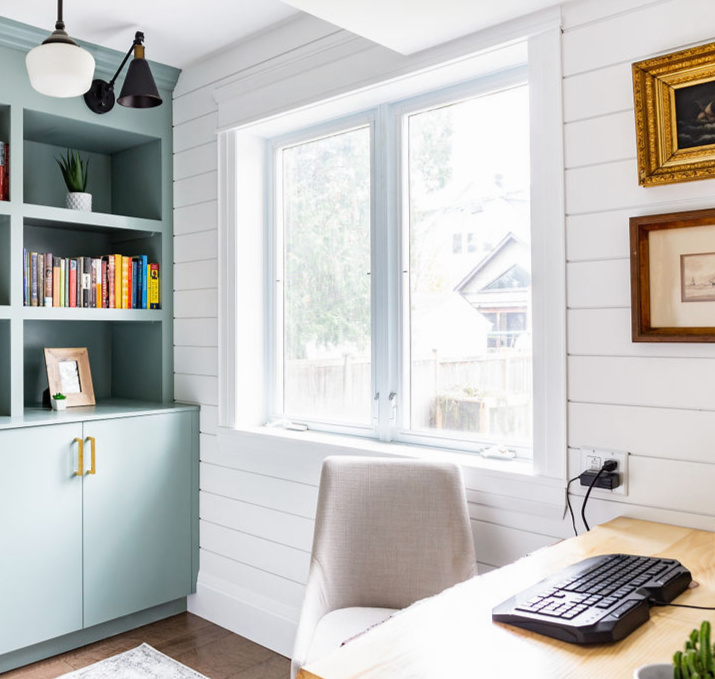 How to Install Shiplap Walls:
Step 1. Clean Room
Whether you are doing a feature wall or a whole room, you'll need to make sure any nails, mouldings, or anything else decorative are removed from the wall. You want to start with clean, flat surfaces.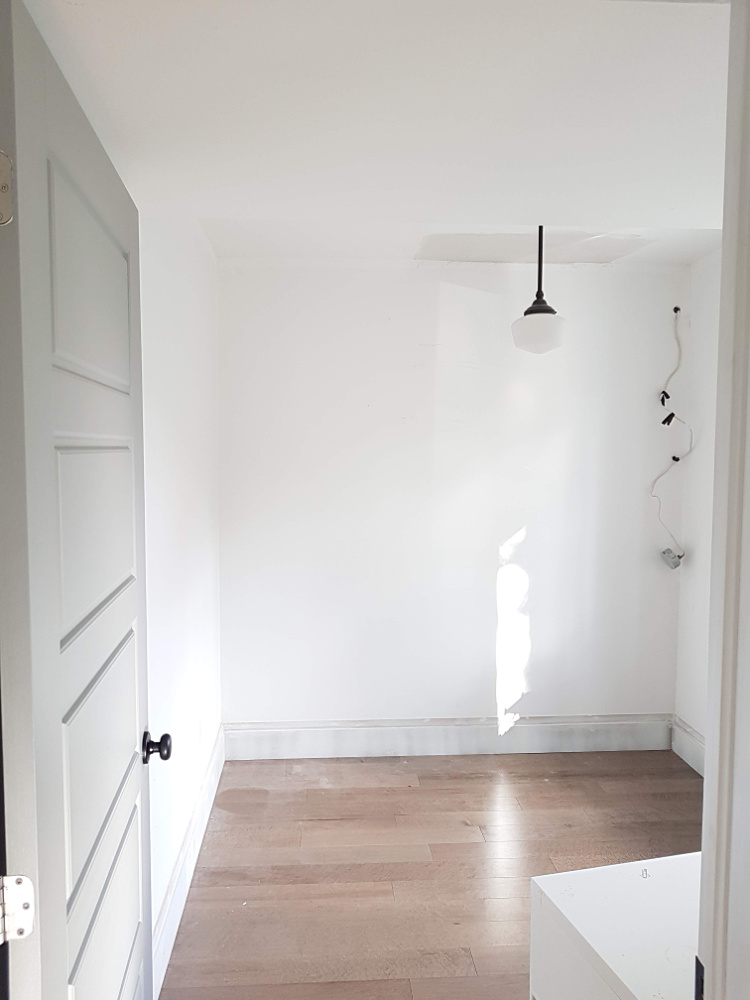 Step 2: Draw Stud Lines
Use a stud finder and locate the studs along the wall. You'll want to mark those out with a pencil, and then grab your level and draw lines following the studs up the wall.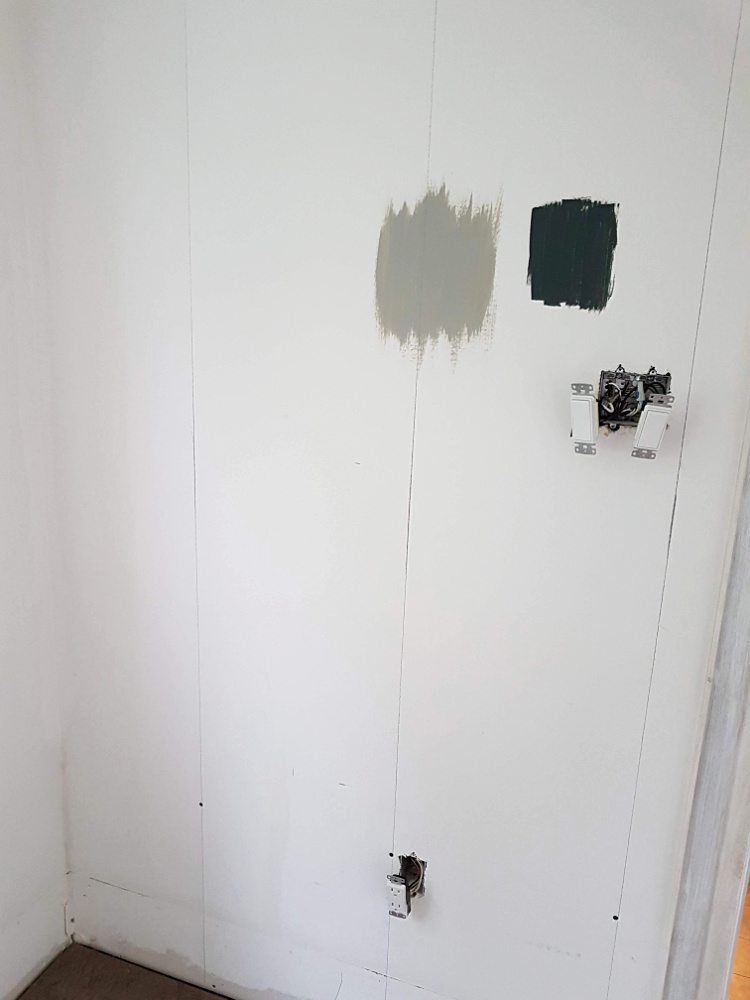 Step 3: Remove Baseboard
If you have baseboard in your room, you'll need to remove it before installing the shiplap. Just grab an exacto knife, score the caulking, and pry off. We saved our baseboard pieces to re-install after the shiplap was in.
Step 4: Place First Board
It seems like there are mixed opinions about whether you should start at the top or bottom of your wall when you install the shiplap. A lot of people say to start at the bottom, but if you have uneven floors, it may not be the right choice.
We ended up starting at the top of our wall.
We knew that if we placed that top board at the ceiling, and ensured it was level (this is when a laser level comes in really handy!), then we could nail that first board in and then follow that level top board all the way down. If our last board wasn't quite snug to the floor, we knew we were going to cover it with our baseboard anyway.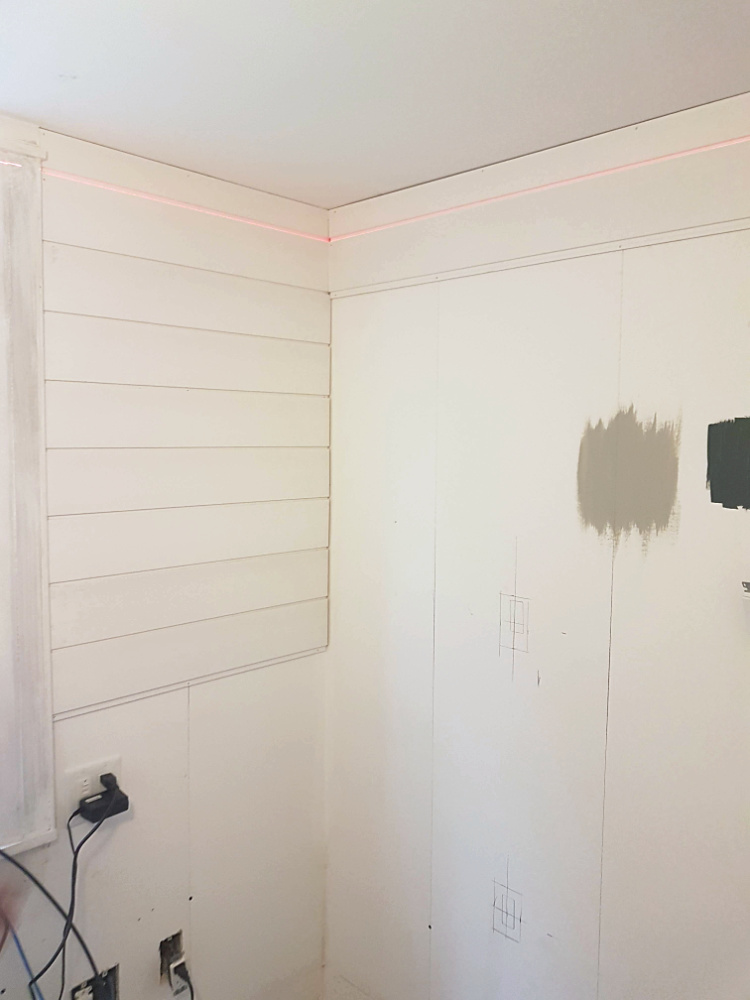 Step 5: Fasten Boards
Now you need to get nailing and fasten each board to the wall!
Grab your nail gun and nail each shiplap board to the wall on the studs (using those marks you made earlier). You want to ensure those nails line up with your wall studs. Nail through the nail line on the tongue of the product.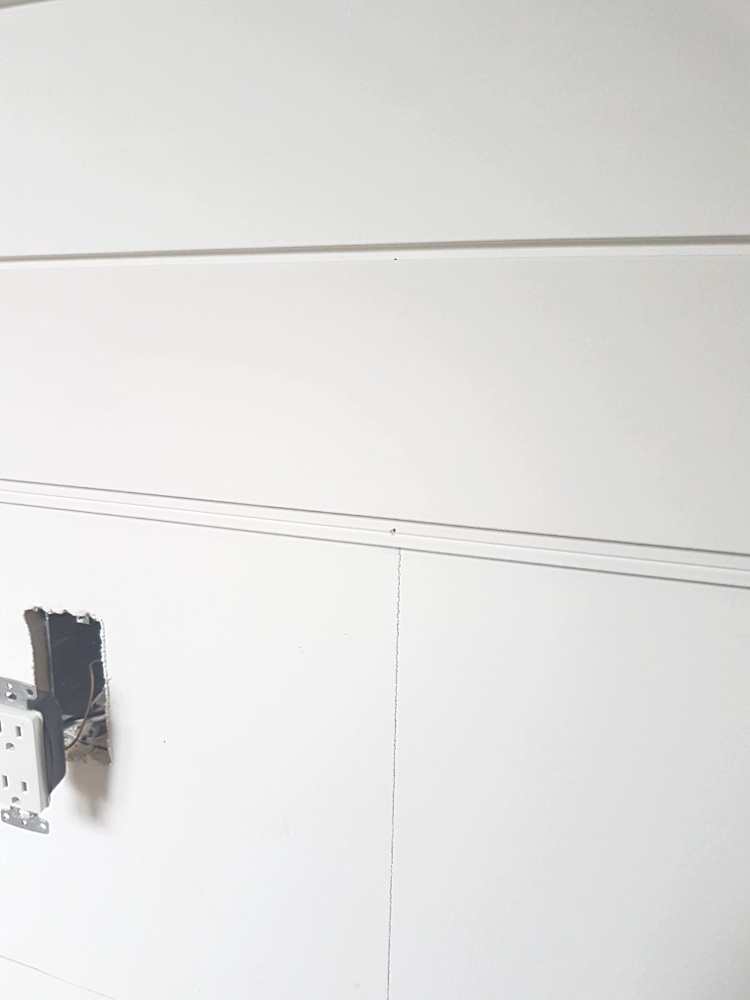 When you go to install your second board, be sure it locks into the first board.
Continue with each row until you have covered your whole wall!
If you need to make cuts to your boards to get the right fit in your room, you'll need a compound mitre saw to do this.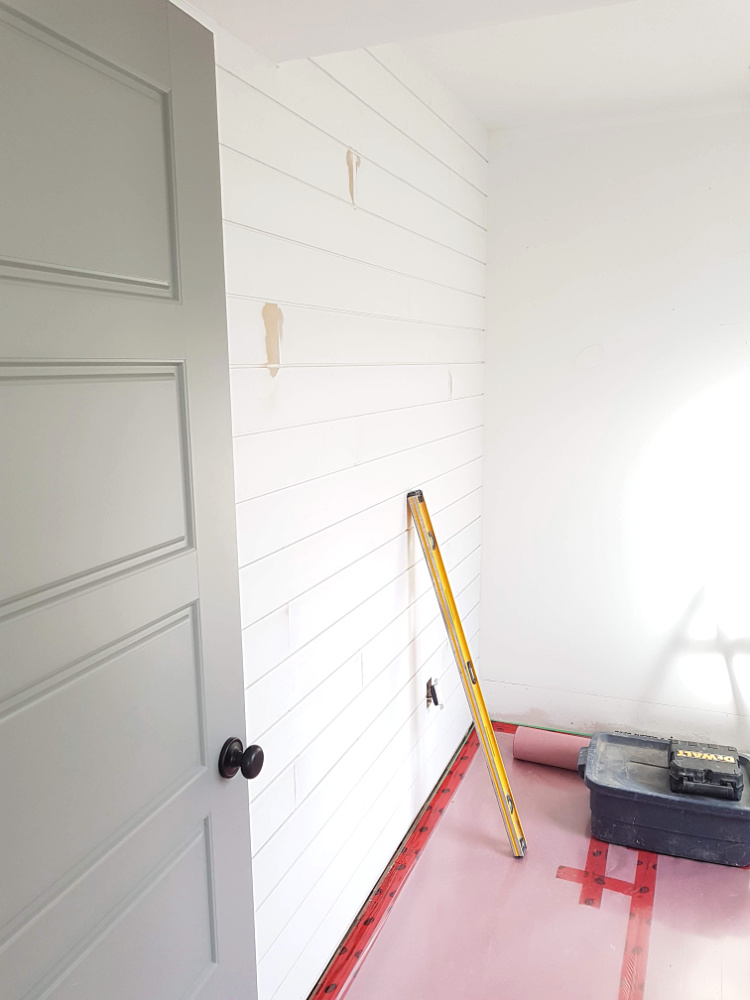 Step 6: Caulk
Now that all of your shiplap is up, it's time to caulk and fill any holes.
One of the advantages of using the Alexandria shiplap is that the boards have an elongated tongue, which conceals nail heads for fastening. It means you don't have a zillion nail holes to fill!
Whatever holes you may have, fill them with a Dap filler (you can just use your fingers). Once the filler has dried, make sure to go over any rough bits with a sanding sponge. You want everything as smooth as possible.
Then you need to grab some Dap caulking and a caulking gun, and caulk all of the seams. You'll want to caulk not only at the top of your wall, but also along each wall seam. Right after applying the caulking, running a clean, wet finger along the seam helps to smooth it out.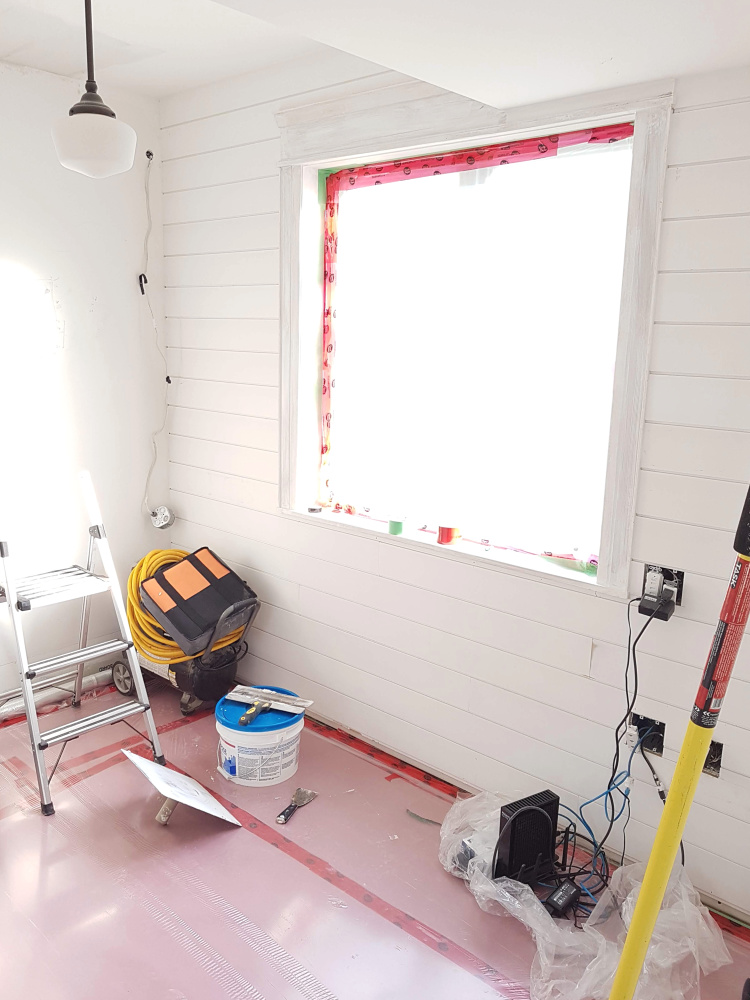 Step 7: Paint
Now it's time to paint! Because the Alexandria shiplap comes pre-primed, it makes it WAY faster to paint. If you are painting your room white, then you may be able to just do one coat. If doing a colour, two coats will probably be necessary.
And you guys?
The shiplap has MADE the room. We are giddy with how our office is coming together!!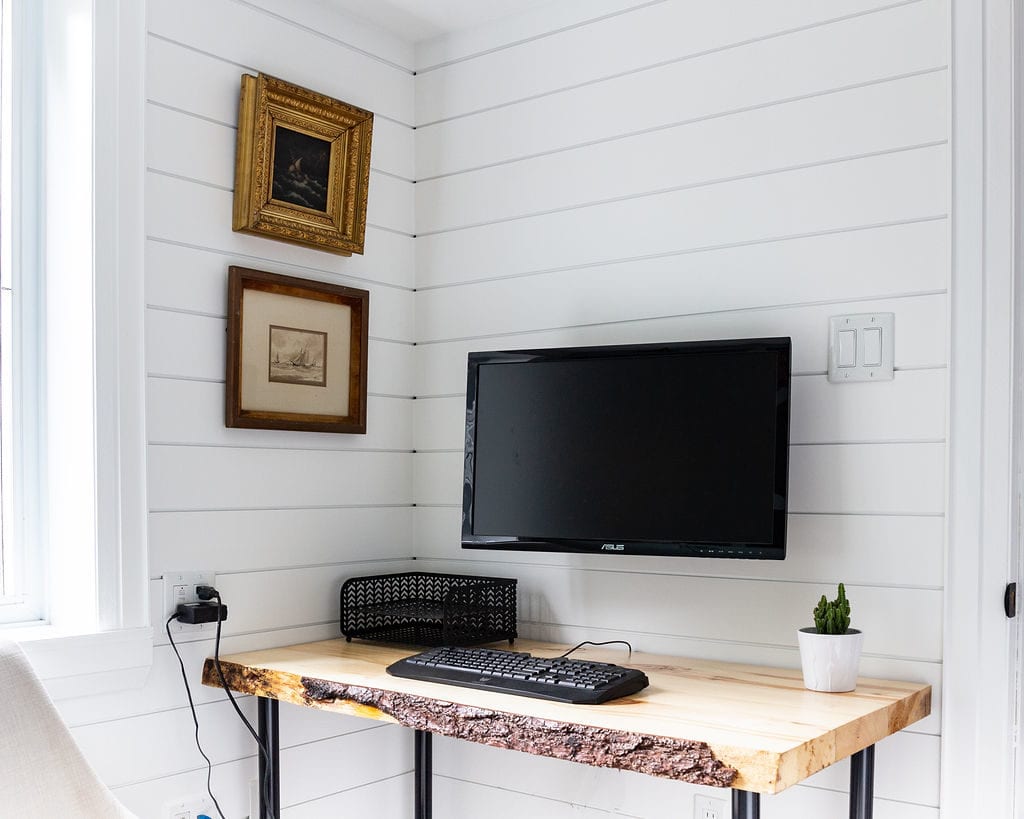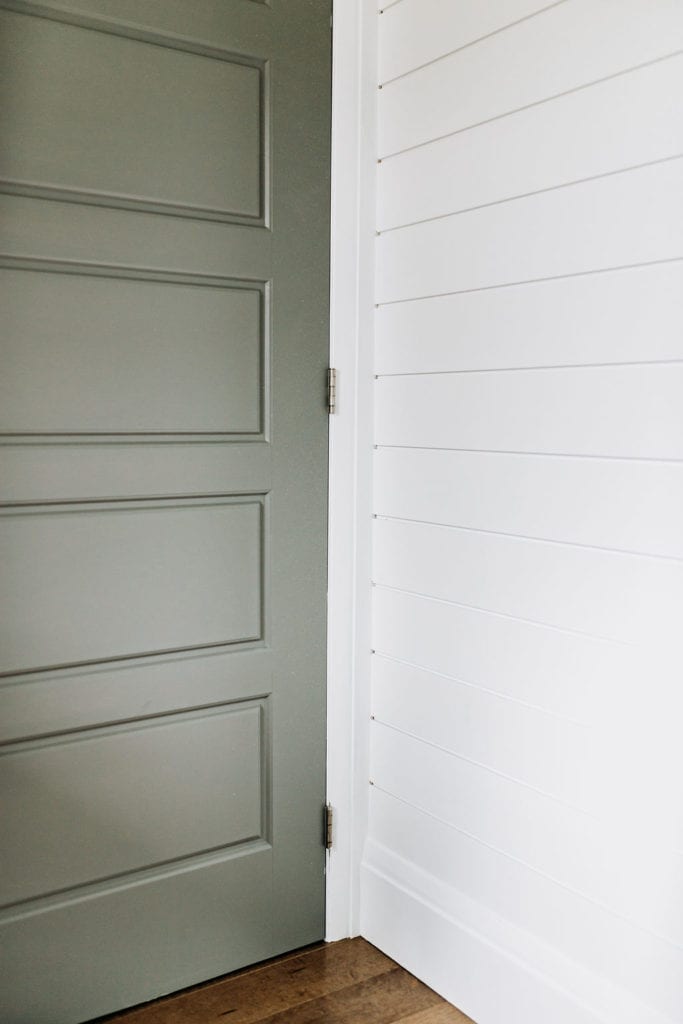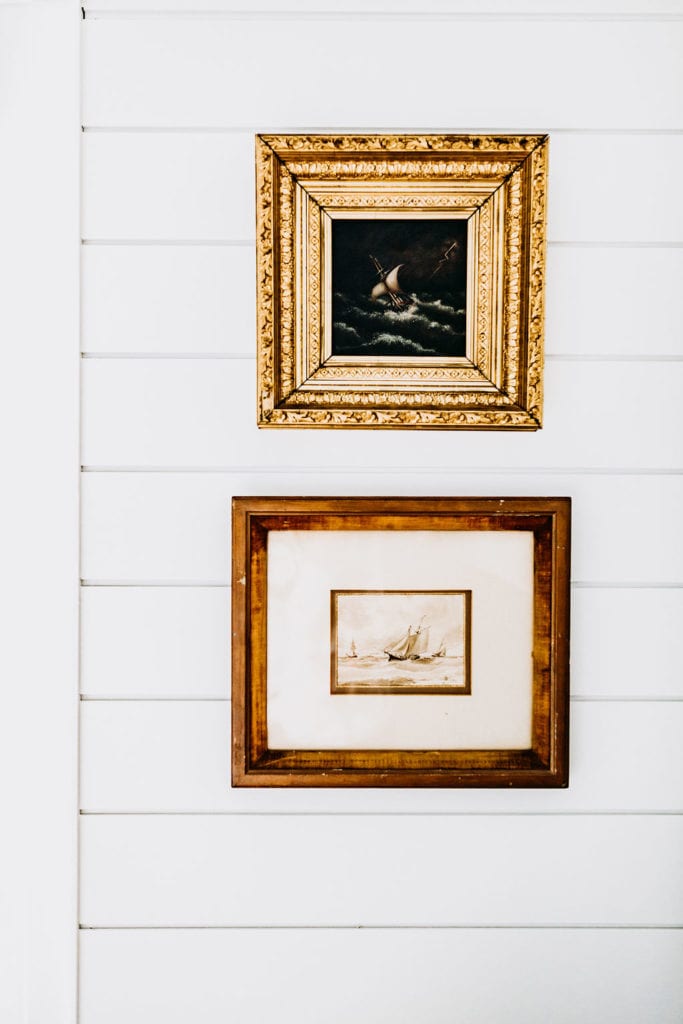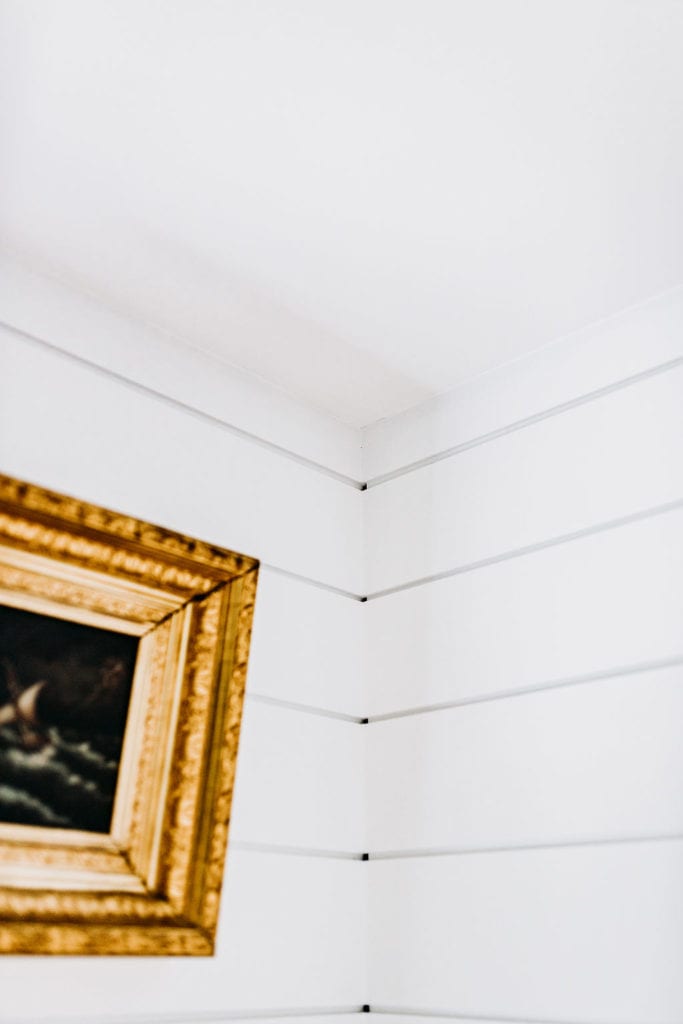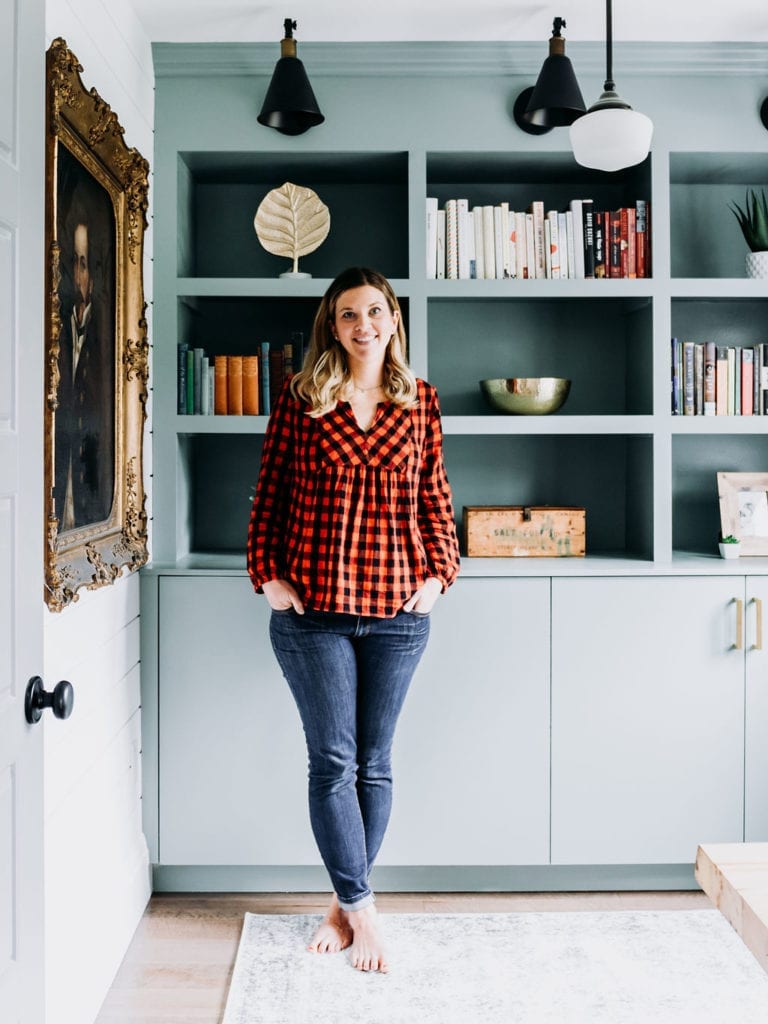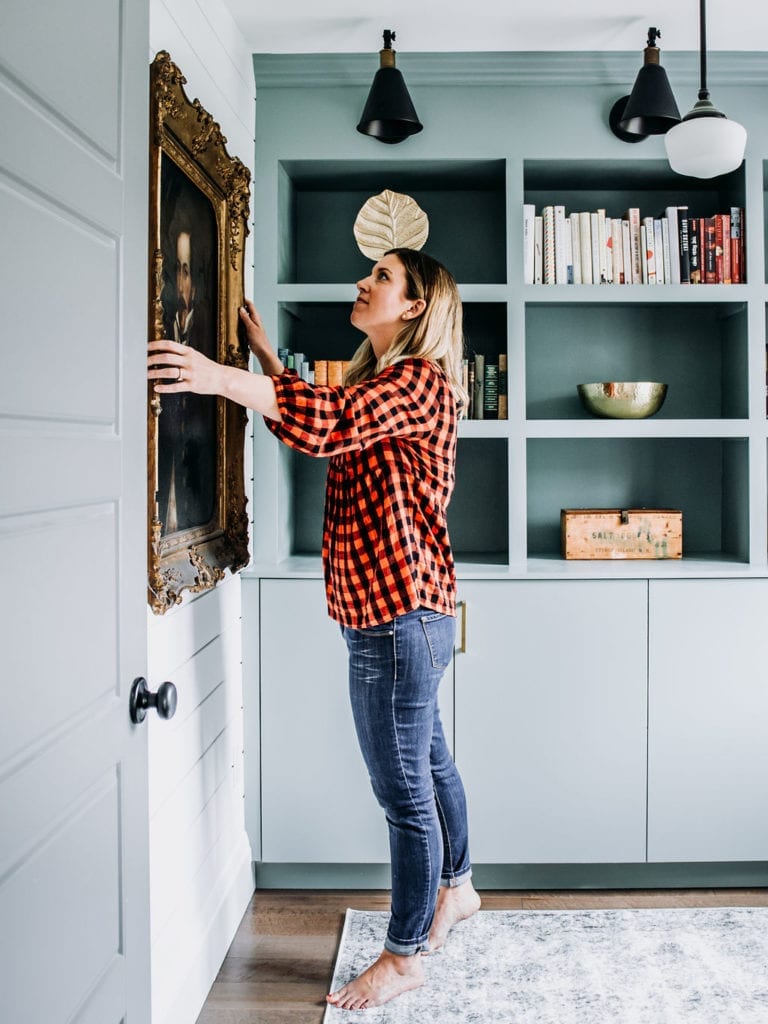 More Tips:
If you want to watch a video on how to install the Alexandria shiplap, you can watch it here.
You can also find the product installation guide, which takes you through these steps too.
Disclaimer: This post was sponsored by the Home Depot Canada and Alexandria Moulding. We are always so thrilled to partner with brands that we use regularly and love!