Okay, so back to our side entrance way makeover we have going on. Just to jog your memory, here is the official "before" and getting it ready for the makeover, and here is where we painted the accent wall a mellow turquoise and the door a bright yellow.
Next up was to get some art on those walls. I had always envisioned a gallery of photos/prints/paintings on the main wall, to add some interest and make use of how tall it is.
I did my usual thing of taping up mock-ups of where the frames would go. I find the easiest thing is to just use the paper inserts from the frames themselves, remembering that the frames will be slightly larger than the paper (if you don't have those – just cut up some newspaper or kraft paper).
I bought a bunch of my fave IKEA Ribba frames. And did you know they are making them in new colours now (grey, red, etc)? I swooned over the grey, so went for those guys.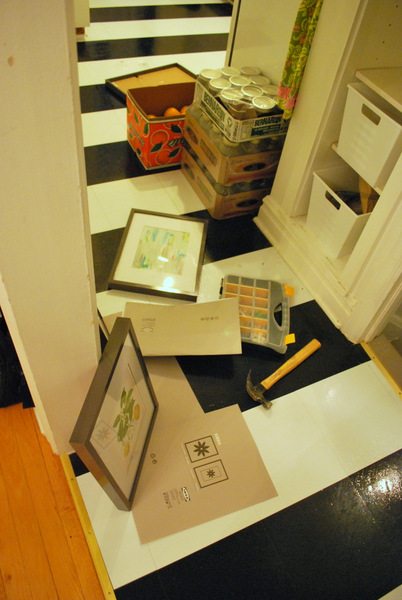 DIY Dan was super sweet and gave me a hand putting them up – it just goes so much faster that way. He did say to me, "do you think there will ever come a time when I don't need to hang/install things around the house?". Hmmmm, don't hold your breath, babe.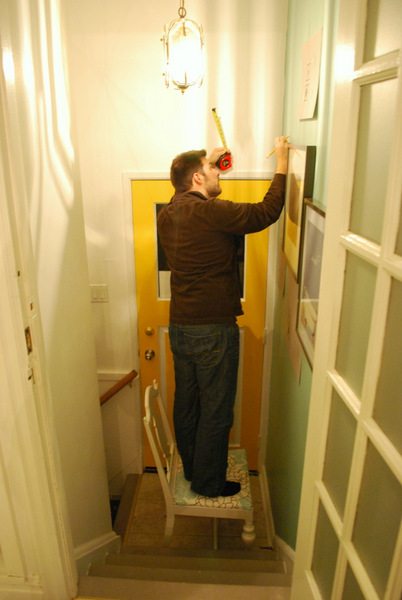 I did a mixture of prints, fabric, paintings, and even a clock for this gallery. Wanted it to have an eclectic, anyone-would-like-it, feel (especially since it's mostly our tenant who looks at this several times a day!).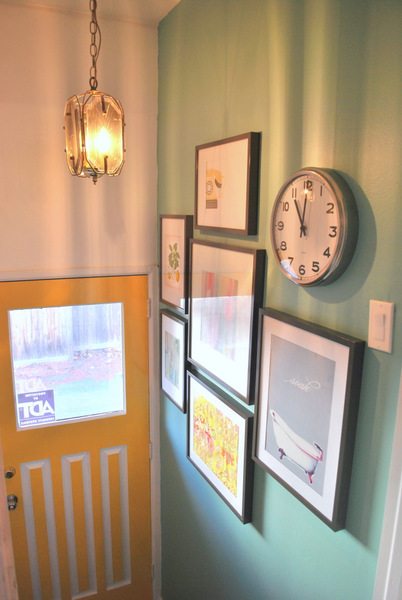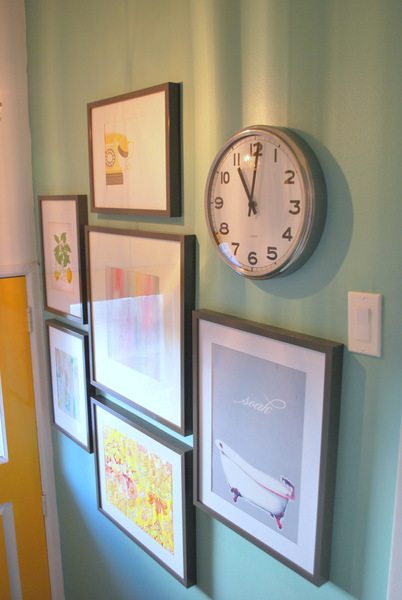 The phone print at the top was  just a piece of scrapbook paper from Michael's, the lemons were a freebie download I found online, the 'soak' poster was one that I bought ages ago, the bottom guy is a scrap piece of fabric, and the middle and bottom left are my own paintings. I have actually added a few different acrylic paintings to my etsy shop that have that textural kind of ikat vibe, which you can check out here.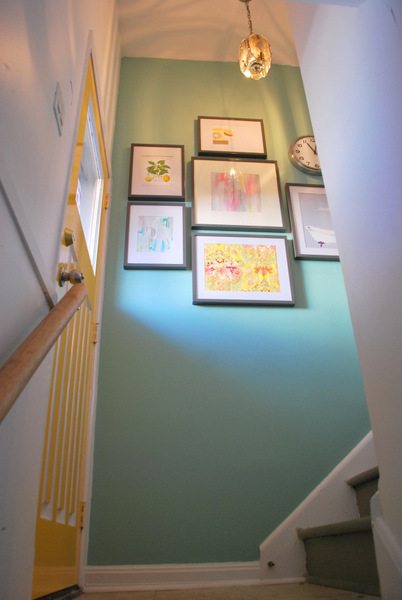 The frames definitely bring your eye up the wall and make the space feel bigger and more interesting.
I often find that the mattes from IKEA are a bit too yellow for my taste. In the past I have cut my own using matte board from an arts supply store, but this time I just turned the mattes around. The other side was a much crisper white, and I didn't really mind losing the bevelled edge of the matte.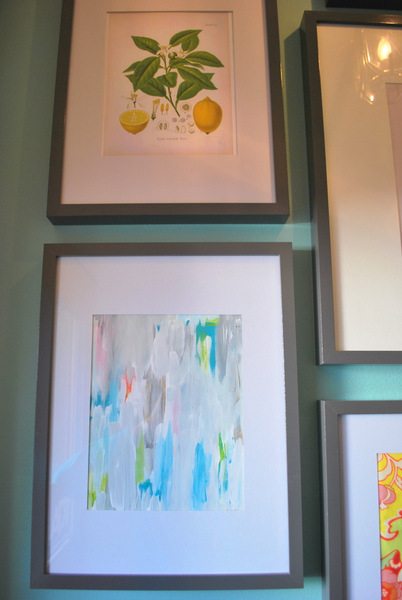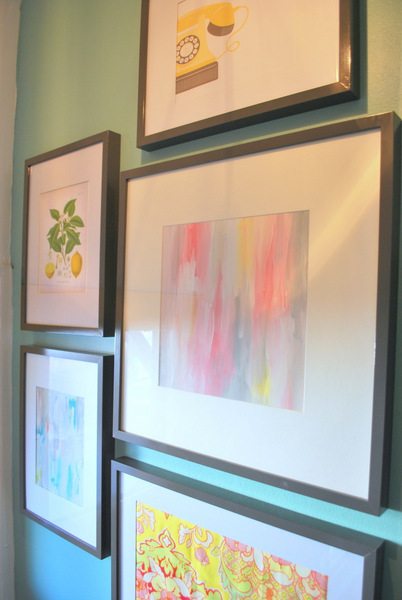 Oh, the clock was from IKEA (grabbed it at the same time I grabbed the frames). It's called the Pugg and retails for 20 bones.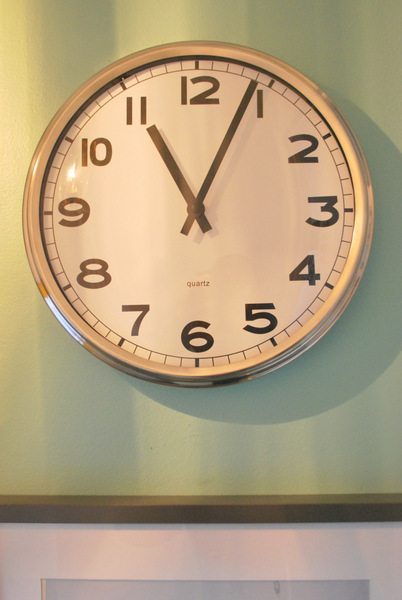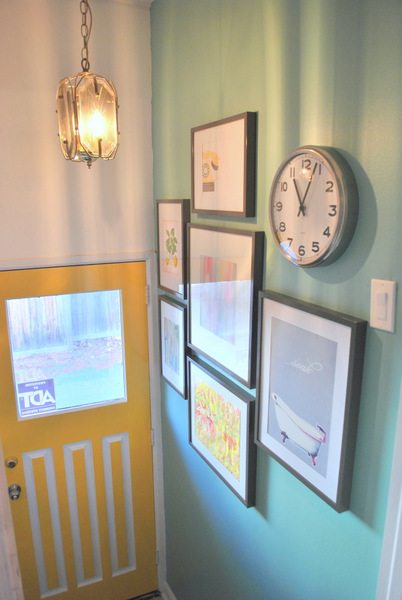 Still on the list for this space? Switching out that dated light fixture and doing something about the stairs (paint + new runner?). Still deciding on that one. Stay tuned.
Hung any artwork at your pad lately? Into the new grey Ribba frames like I am? Been doing any painting? Tell me about it, peeps.
***If you're looking for the lemon printable, check it out here on vintageprintable.com. There are tons of other free vintage botanicals there too, and also from the New York Public Library.