Our main floor bathroom packs a lot into a little space.
We used patterned tile on the floors, a simple vanity, a few tricks to make this awkward space work, and some very budget-friendly choices. Keep reading for all the details!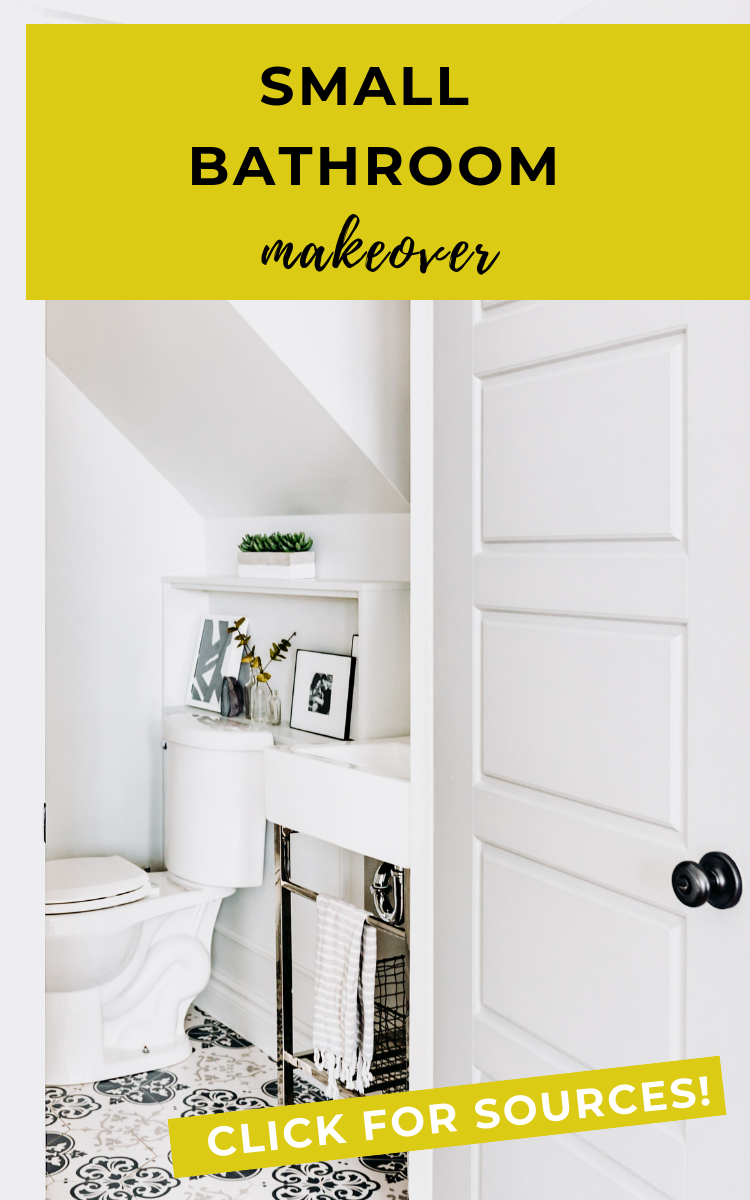 Our Small Bathroom Makeover:
Let me show you the 'before' of this bathroom.
This small bathroom's first makeover came just after we got married in 2011! We asked for Home Depot gift cards and did a complete DIY makeover.
I still love looking back at these old pics. My first time ever laying tile!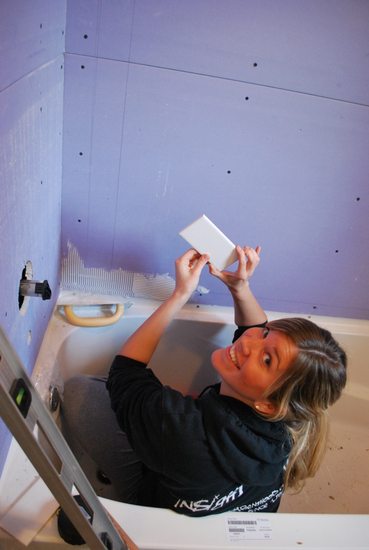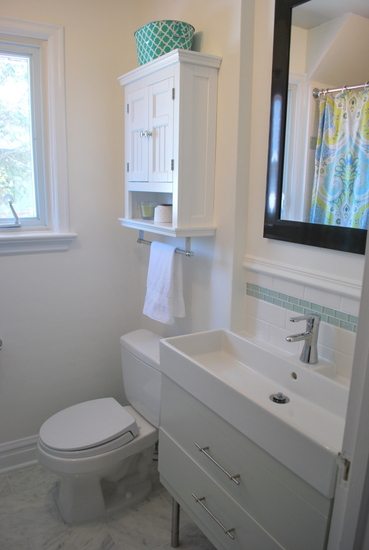 Our intention had actually been to leave it completely as it was, when we did our big house renovation and added on a second and third floor. Unfortunately though, with builders in and out of our house all day long where big boots, and building materials flying everywhere, it all got pretty damaged.
So, we kept the footprint of this bathroom the same (and luckily the shower wasn't damaged), and did another makeover.
This time, we opted for a lot more pattern and interest for the small space.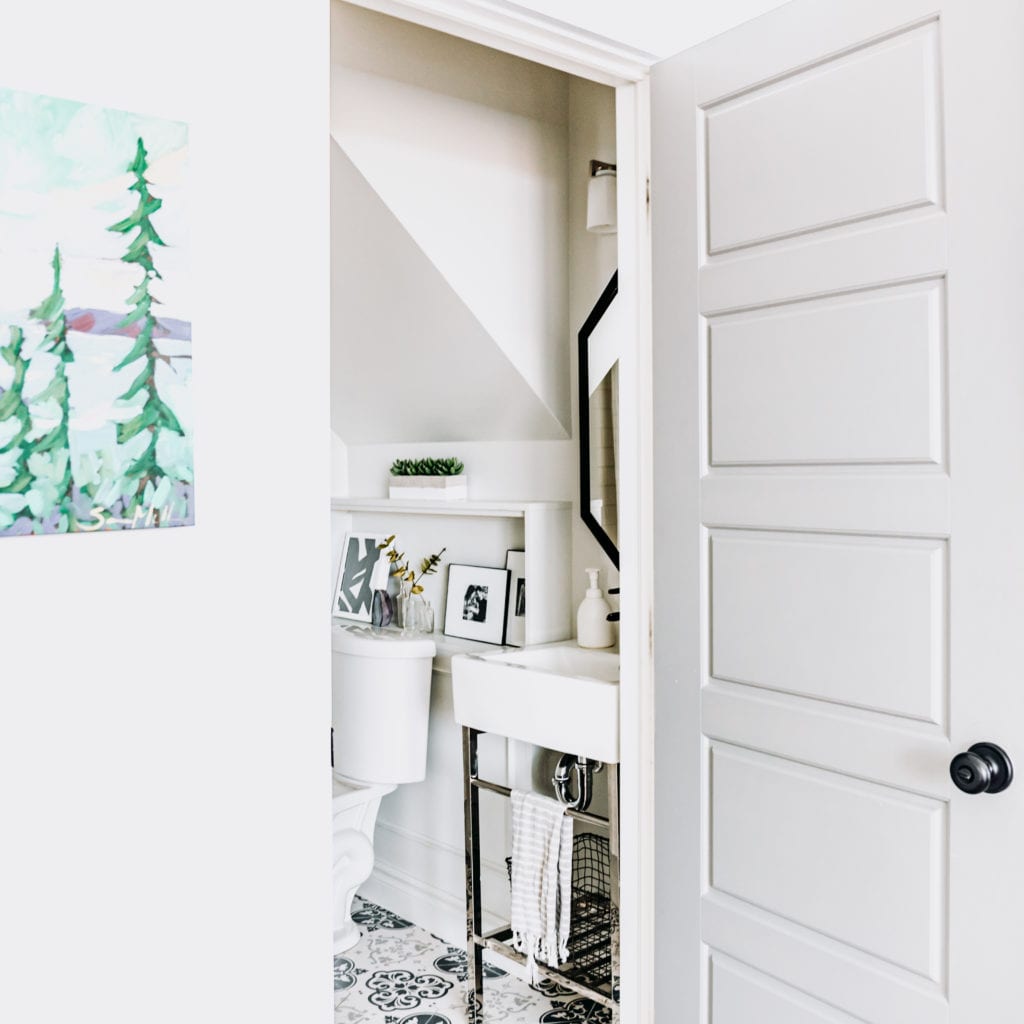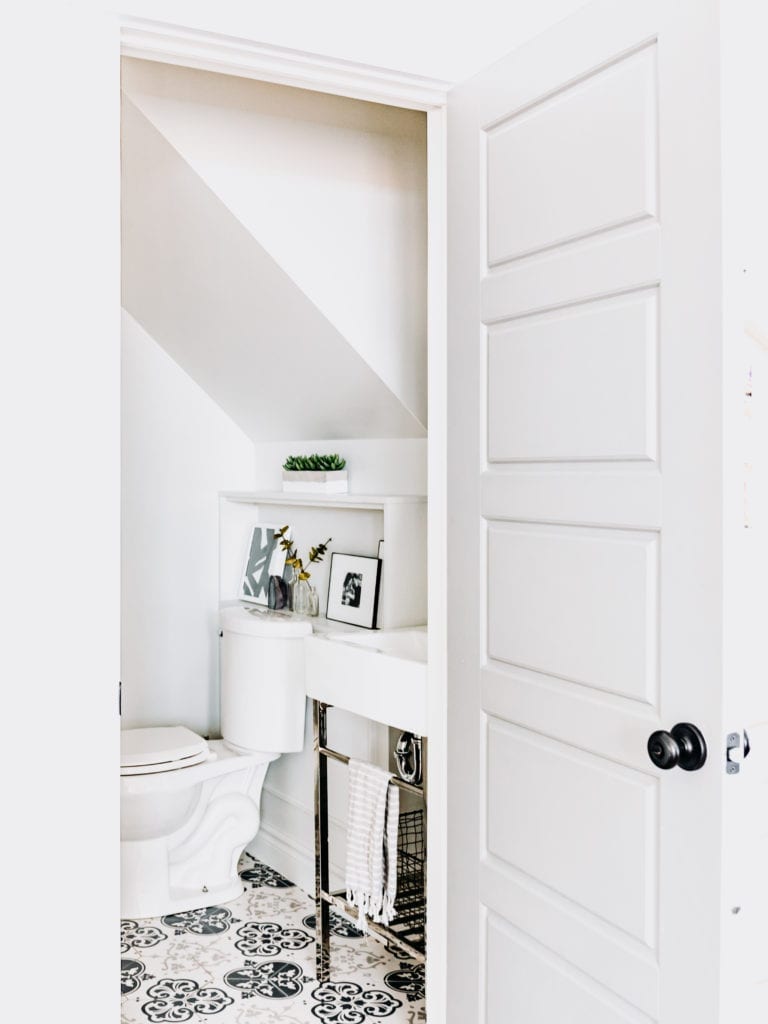 The floor tile was obviously our big jumping off point. We grabbed this Navy blue, gray, and white patterned tile from a local store (Euro Tile & Stone in Ottawa) and love love love how it turned out. The hex shape is like icing on the cake.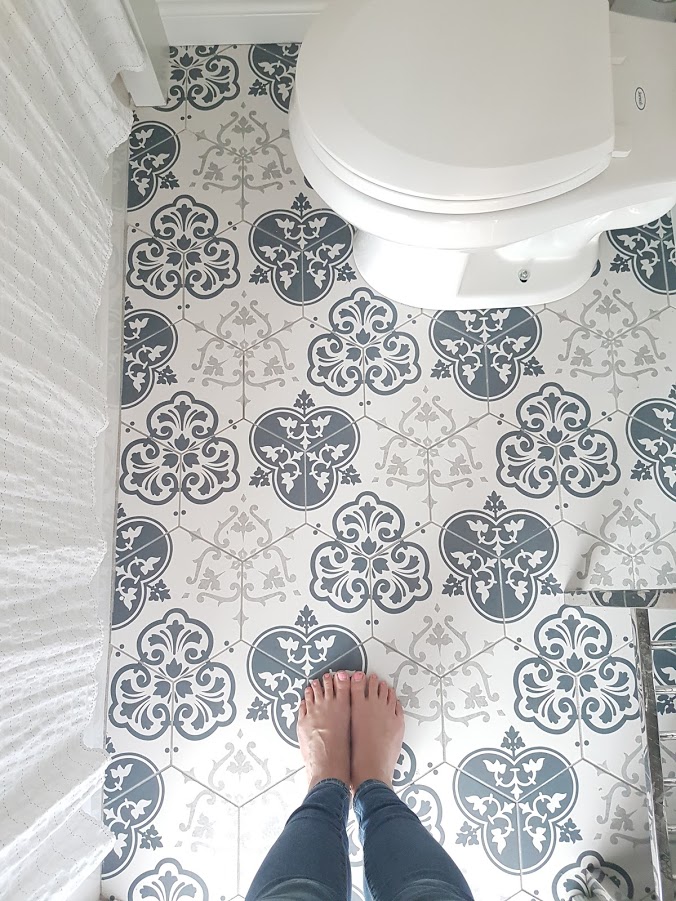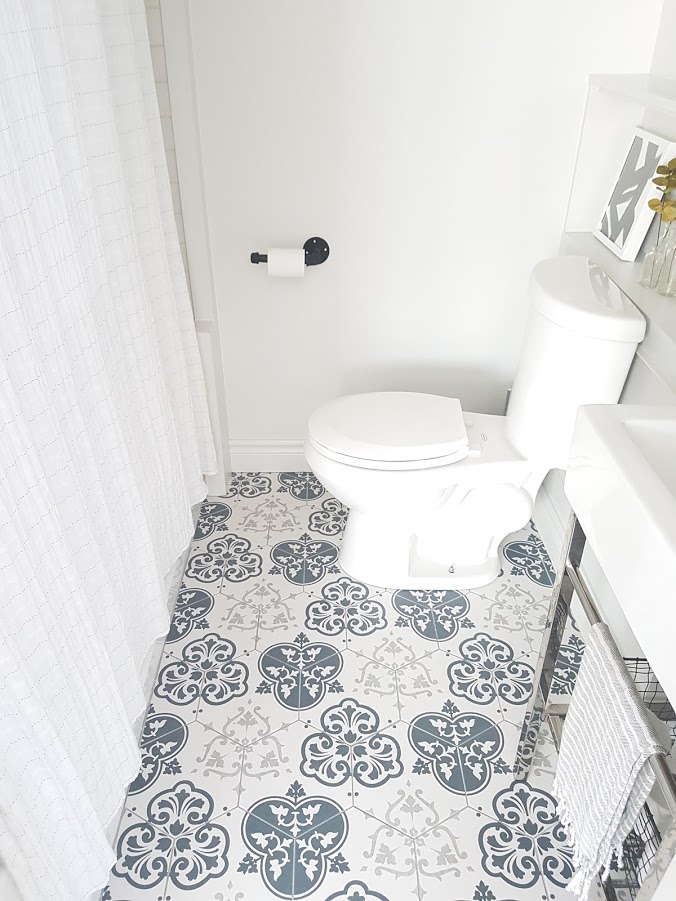 We grabbed the most simple vanity we could find (under $300 from Rona!). We didn't need much in the way of storage in here, because we don't get ready in here on the daily anymore. Choosing a vanity that was open at the bottom meant that it makes the room feel a little bigger. A wire basket for some toilet paper is all we need!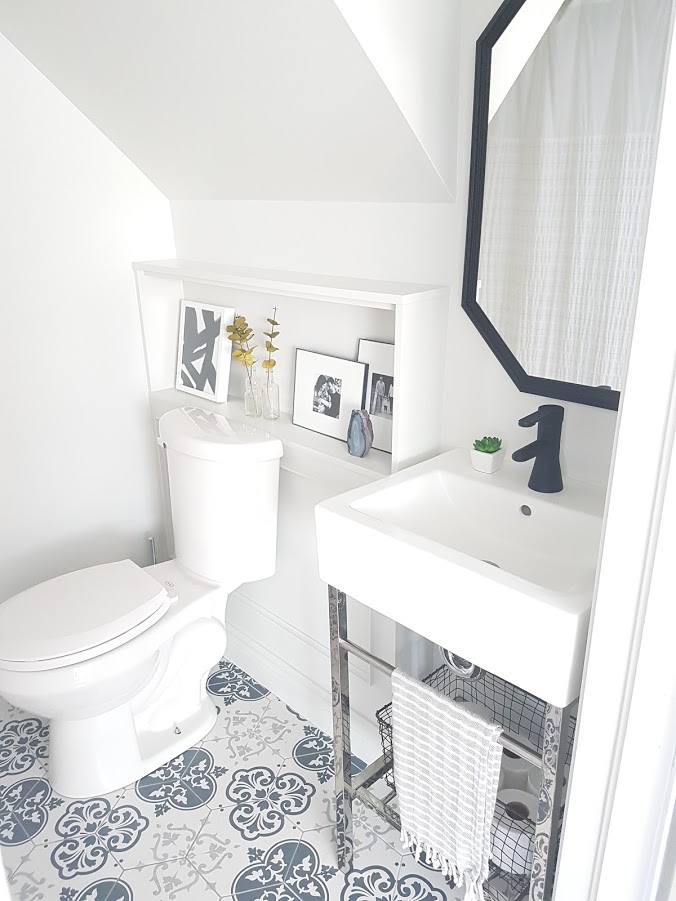 Because we were working with existing plumbing placement and a new weird angled wall (from the new staircase to the second floor we put in), we had this awkward thing of the toilet not sitting flush on the back wall.
So what we did was simply build out that "box" you see behind the toilet, added a shelf, some moulding around it for architectural interest, and painting everything the same colour (walls, ceilings, built-in, etc.). By doing that, it almost looks intentional and again, makes the room feel bigger since you don't have multiple paint lines with different colours.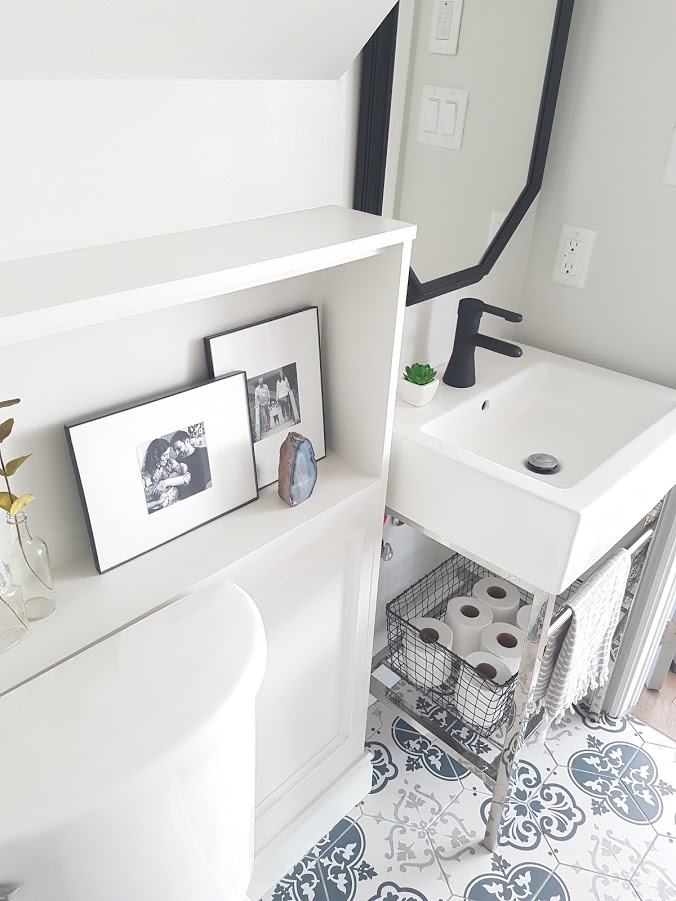 Everything was a budget choice in here. DIY artwork, a thrift store mirror that I painted, even the faucet is an old one that I spray painted black (two years in though it's starting to chip – we'll replace it with the real deal some point soon)!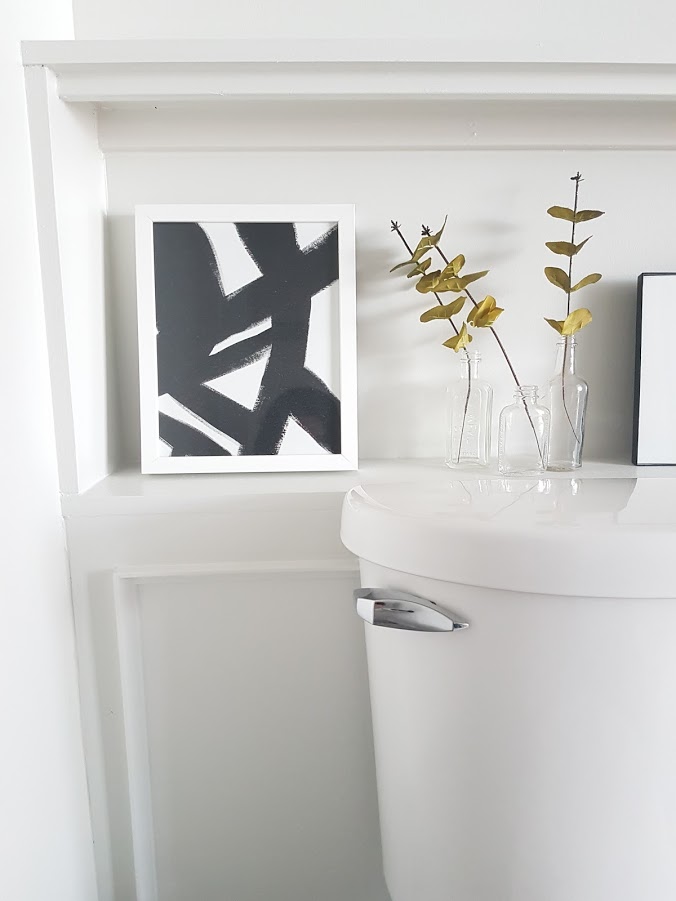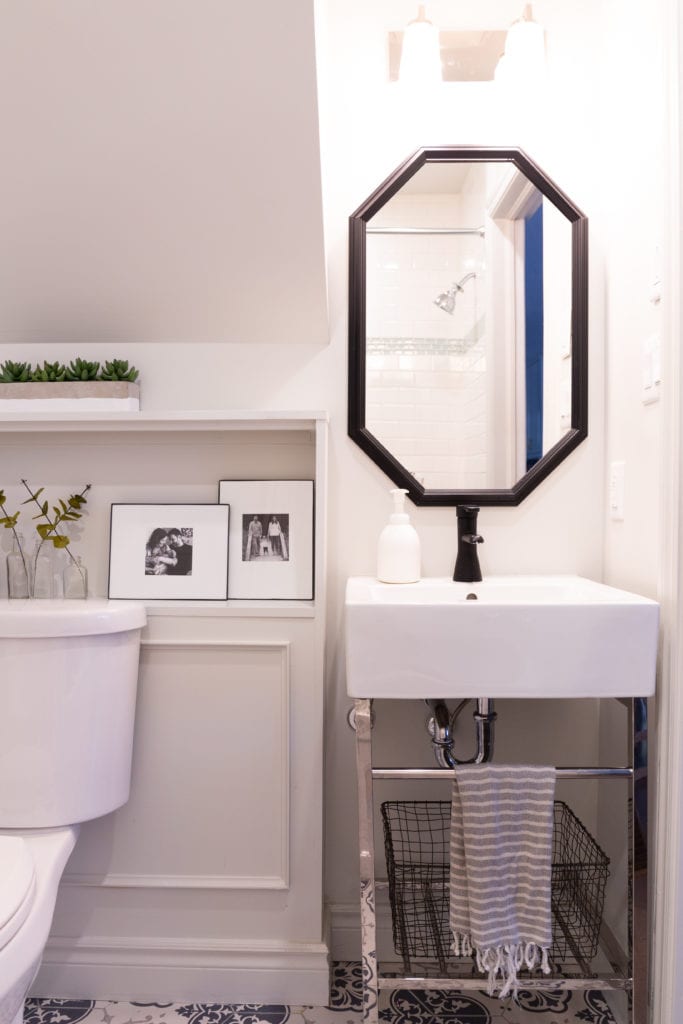 And there it is!
A functional and pretty bathroom, all in a super small space!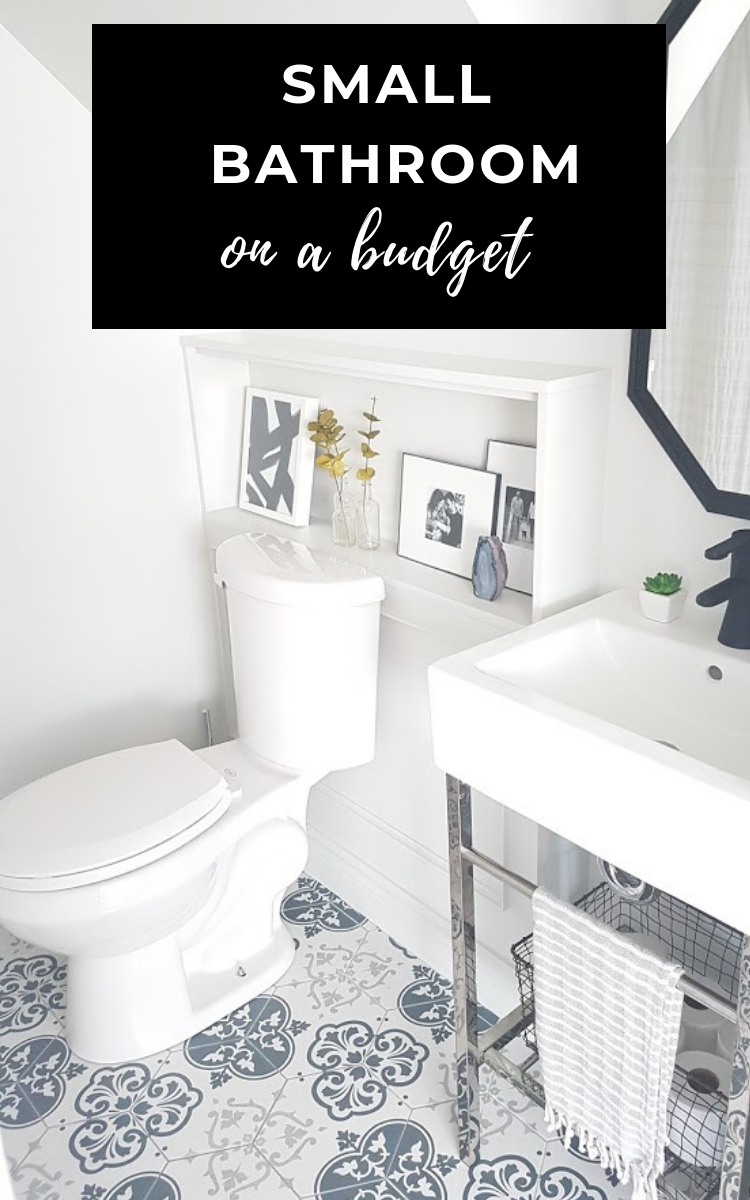 Want more?