Whether you want to make soup in a jar to stock up in your pantry or to give as a git, this 5-bean recipe is perfect. It's flavorful, easy to put together, and I've even included a free printable tag you can download and use!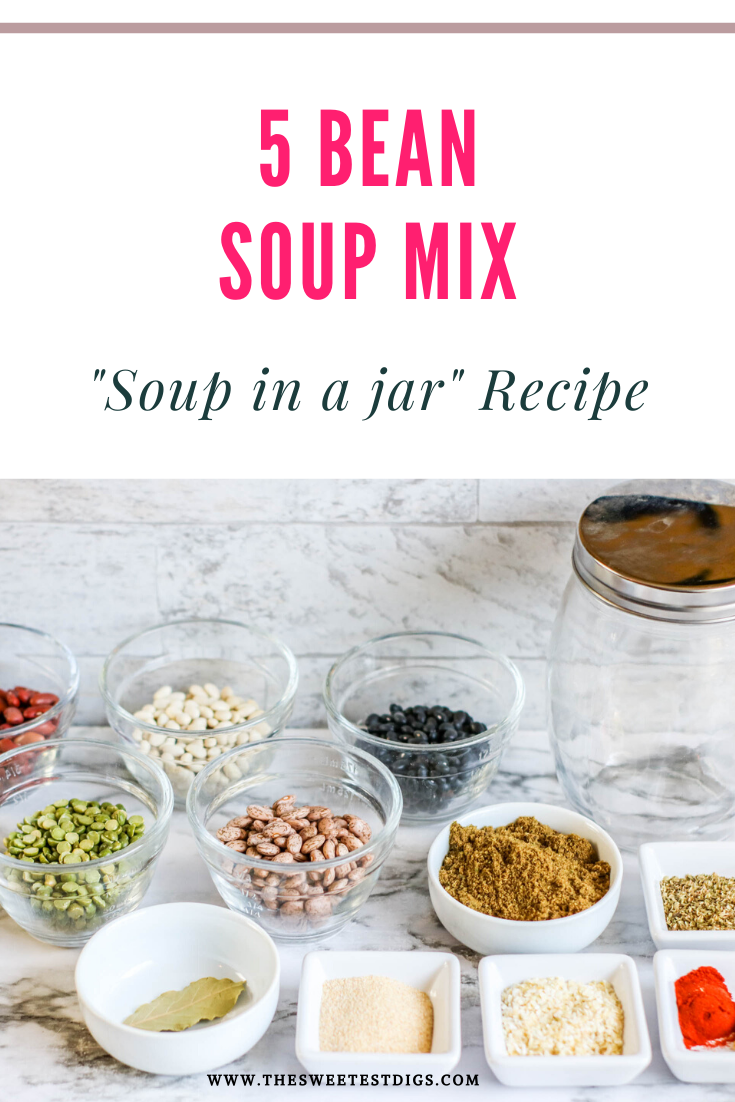 How to Make Soup In a Jar
First you need to get together all of the ingredients. I suggest putting them all out on your counter, especially if you're making multiple jars, as it'll be easier to assemble them.
5-Bean Soup in a Jar Ingredients:
1 quart (32 ounce) jar with lid
Printable label/gift tag (scroll down for the free printable!)
1 cup dried kidney beans
1 cup dried white beans
1 cup dried black beans
1 cup dried pinto beans
1 cup dried split peas
1 teaspoon dried onion powder
1 teaspoon dried oregano
1 teaspoon garlic powder
½ teaspoon paprika
½ teaspoon dry mustard
1 bay leaf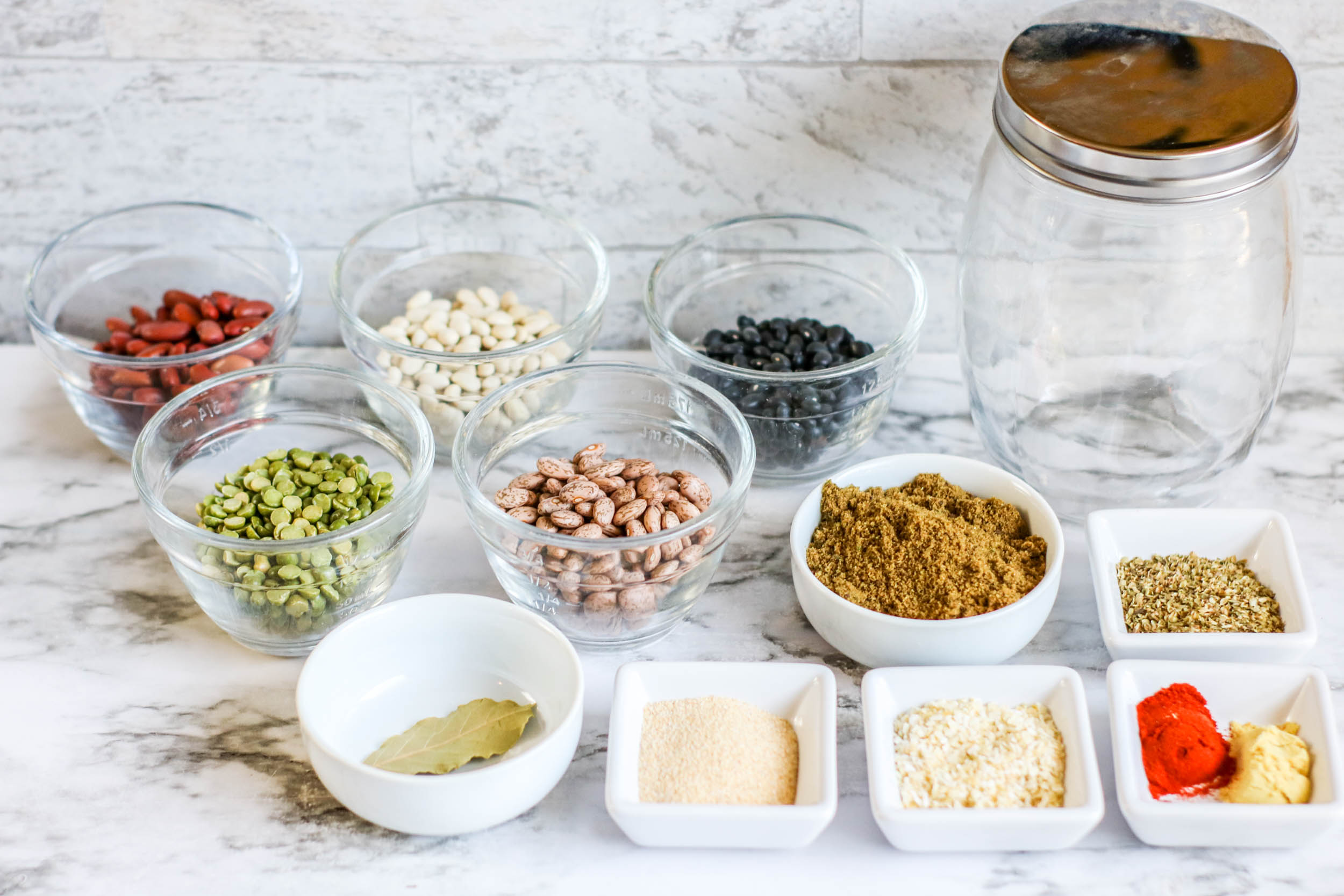 Make Your Mason Jar:
Grab the mason jar you are going to use. Place each ingredient in one at a time. Start with the spices at the bottom (they would fall down through the cracks anyway, so you want them to already be low in the jar).
Then layer in each type of bean. The fun thing about using these dried bean varieties is that they are all different colours so you get that rainbow look.
Lastly, place the bay leaf on top.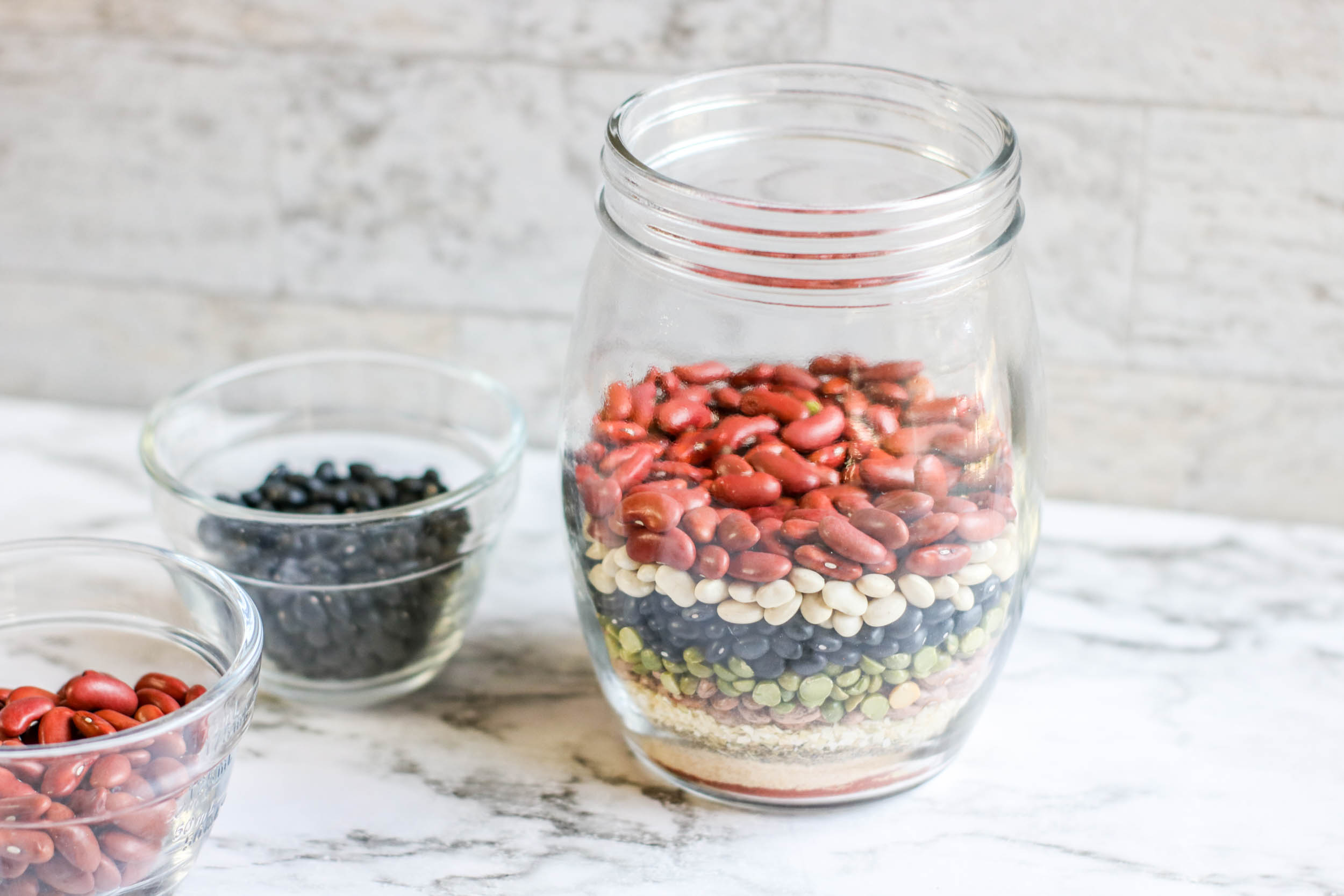 Pop on the lid and add the printable instructions tag around the jar with a piece of ribbon or twine. These are so cute and make great teacher gifts!
The soup mix is dry, so it doesn't need to be eaten quickly. When you're ready to eat, you add 2 (14.5 ounce) cans of diced tomatoes, 3 quarts of stock (vegetable, chicken, or beef all work), and salt and pepper to taste.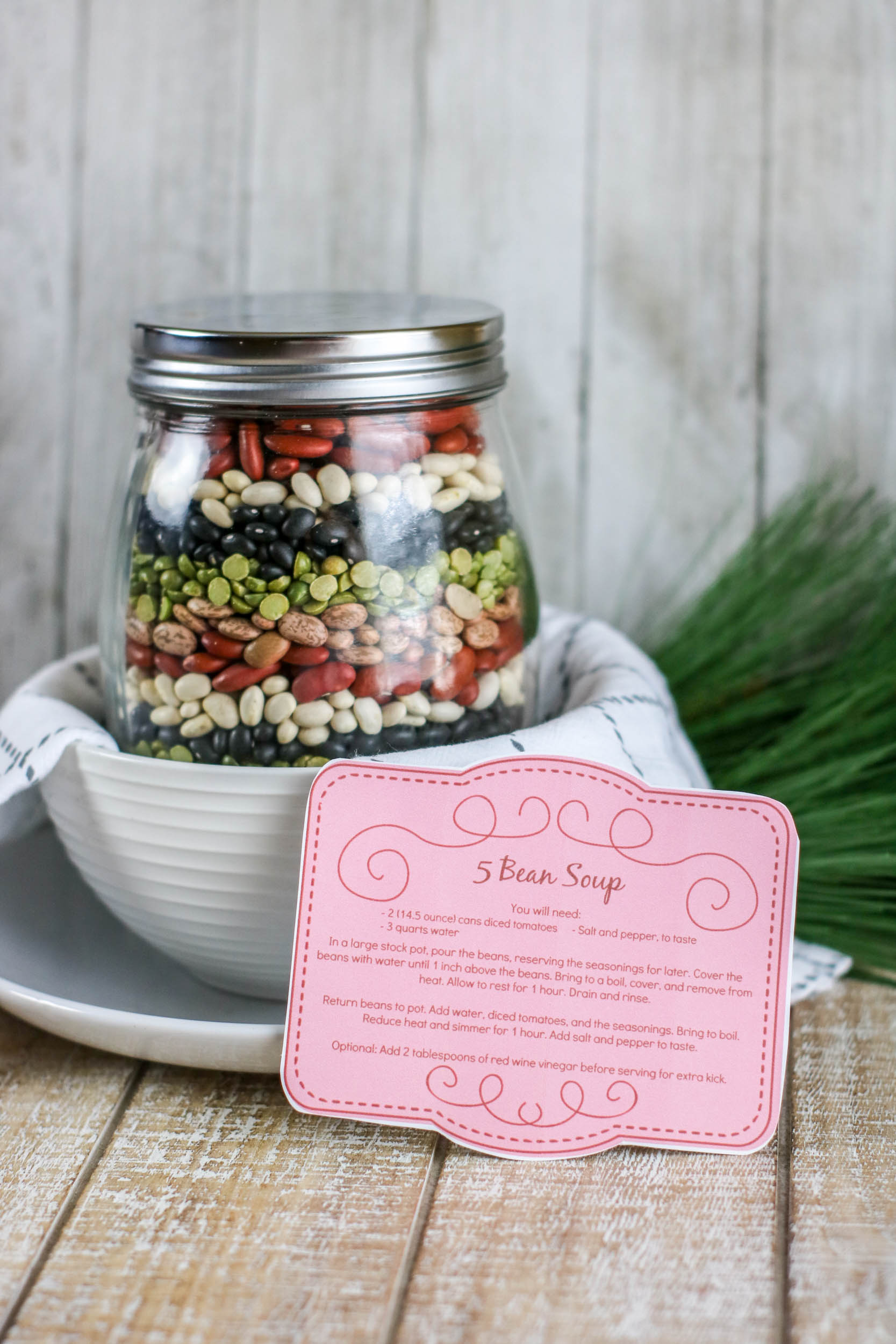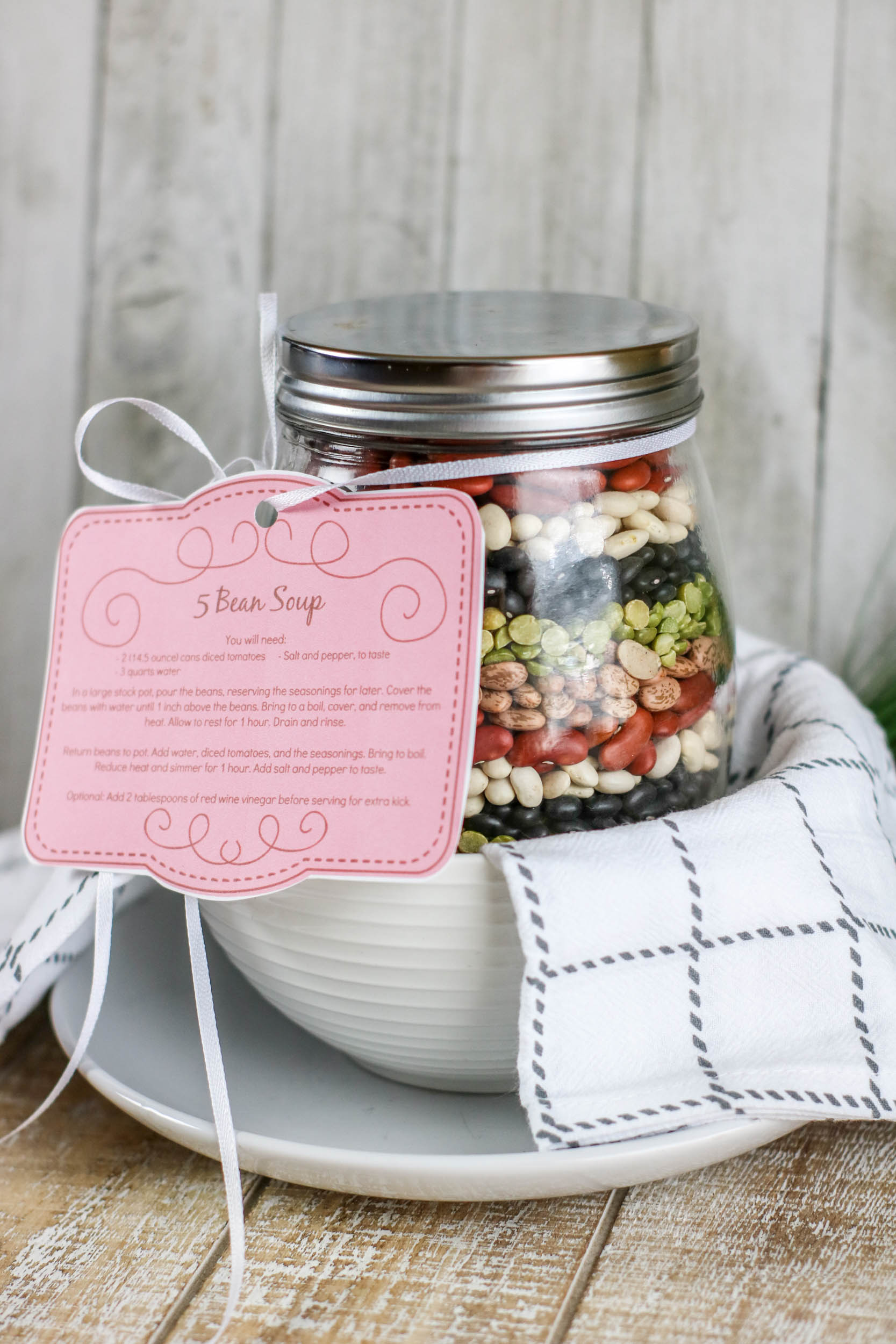 Free Printable Tag:
Download the Printable tags here (PDF).
Print on cardstock paper, cut to size, hole punch at top, and then attach to your jar with some ribbon or twine.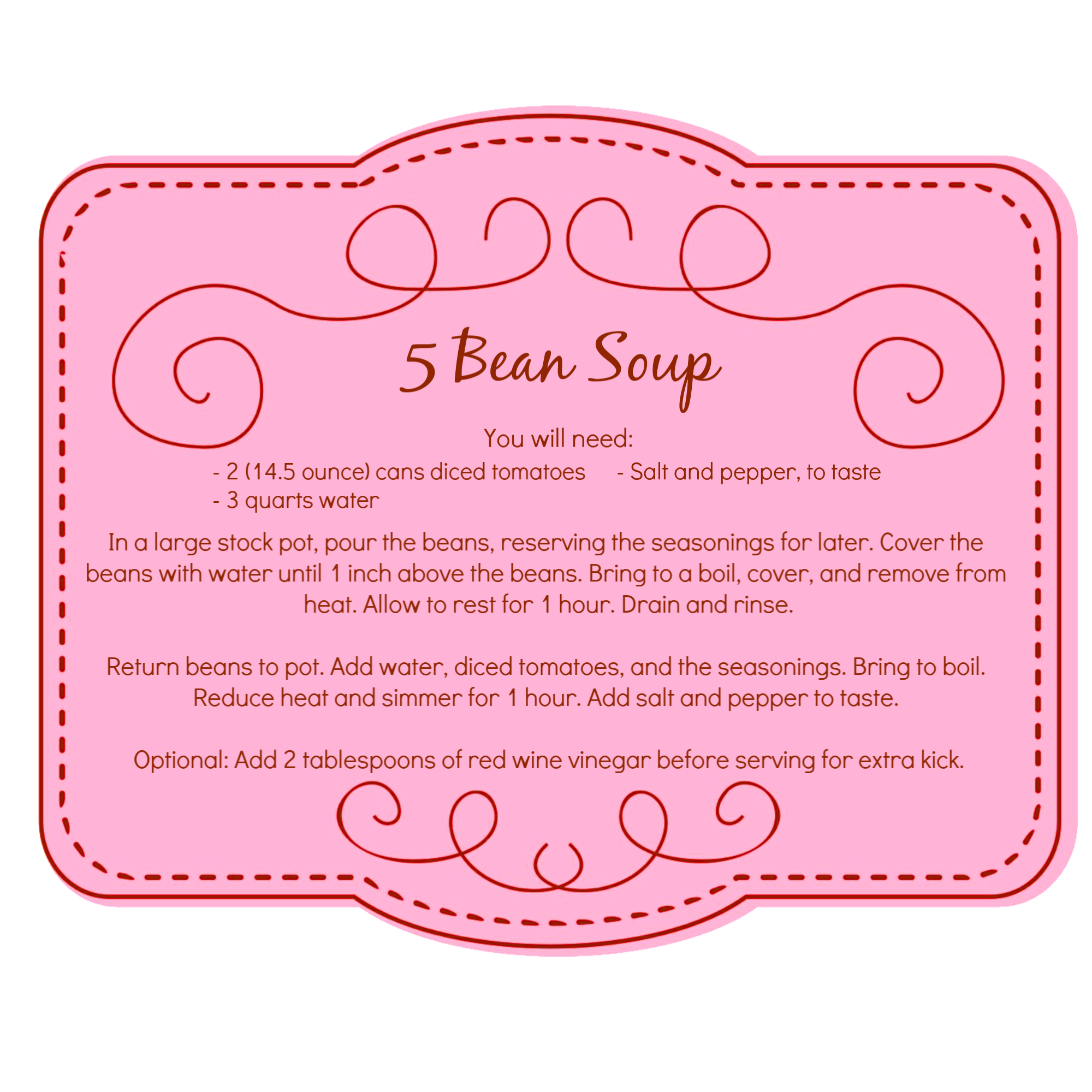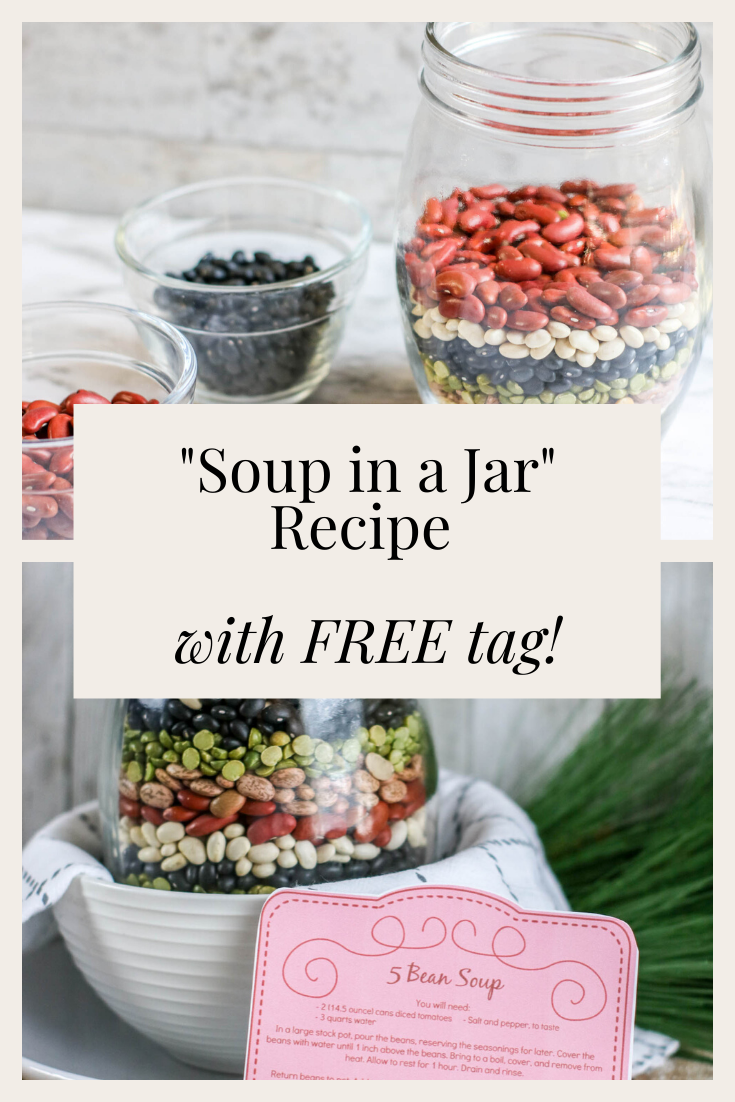 That's it! Let me know if you try making this 5-bean soup mix!
You might also like: