Want to make painted wooden spoons for Christmas? This easy DIY project is perfect for the holidays. Pair it with some cookies or a mason jar gift (like cookie mix, soup mix, etc) and it makes the cutest homemade gift for teachers, neighbours, or anyone!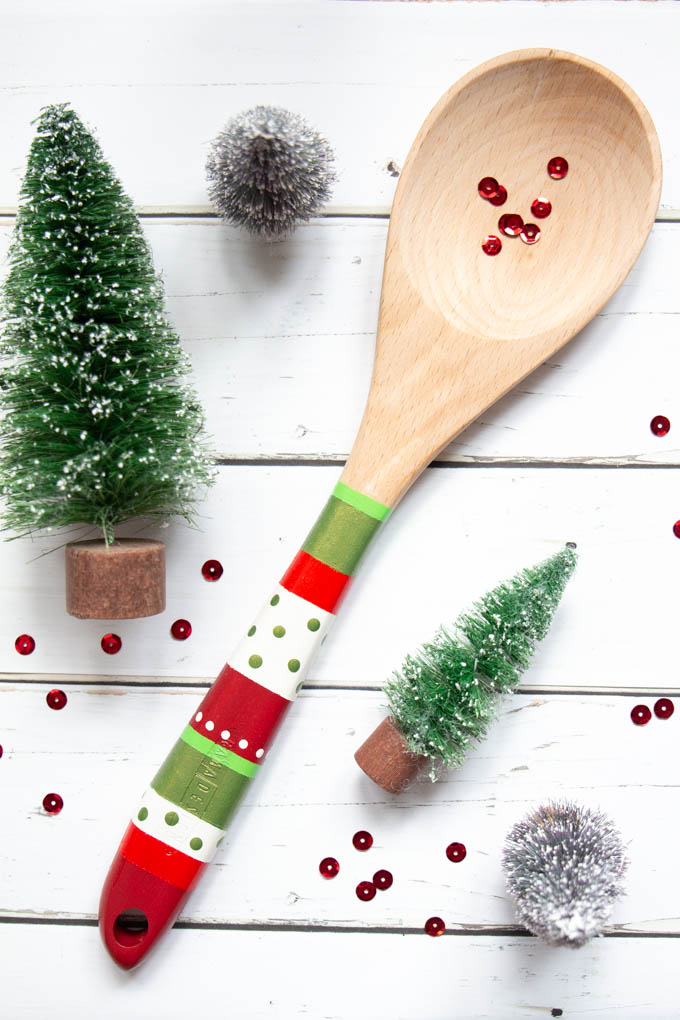 Supplies You'll Need: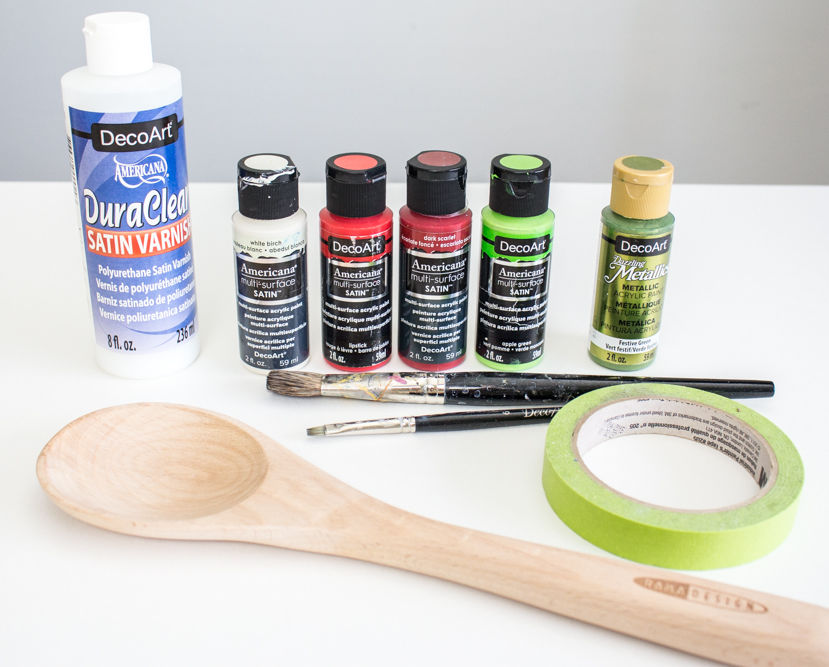 Quick Tips:
Protect work surface with a sheet of newspaper or parchment paper.
Allow paint to fully dry between steps and when changing to a new color.
Repeat with as many coats as needed to achieve desired coverage.
How to Make Painted Wooden Spoons for Christmas:
Step 1: Paint Stripes on your Spoon
Start with your blank wooden spoon. The idea is that you are going to paint stripes of different colors on the spoon, and use painter's tape to help you get perfectly clean lines.
Wrap a piece of painter's tape about ¾" from the end of each wooden handle.
Using a medium sized paint brush, paint the end of the handle.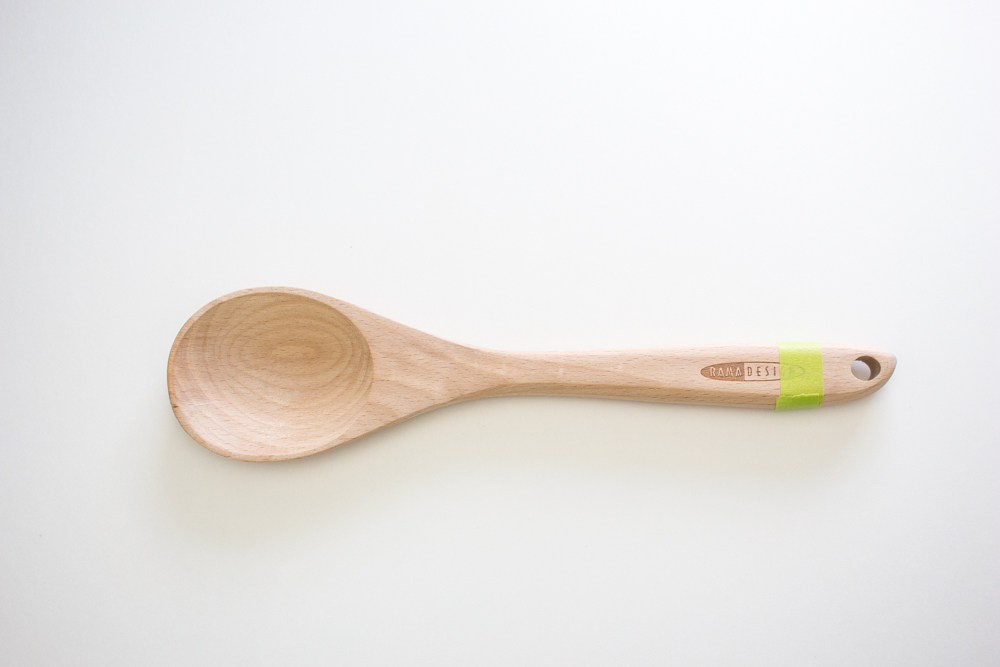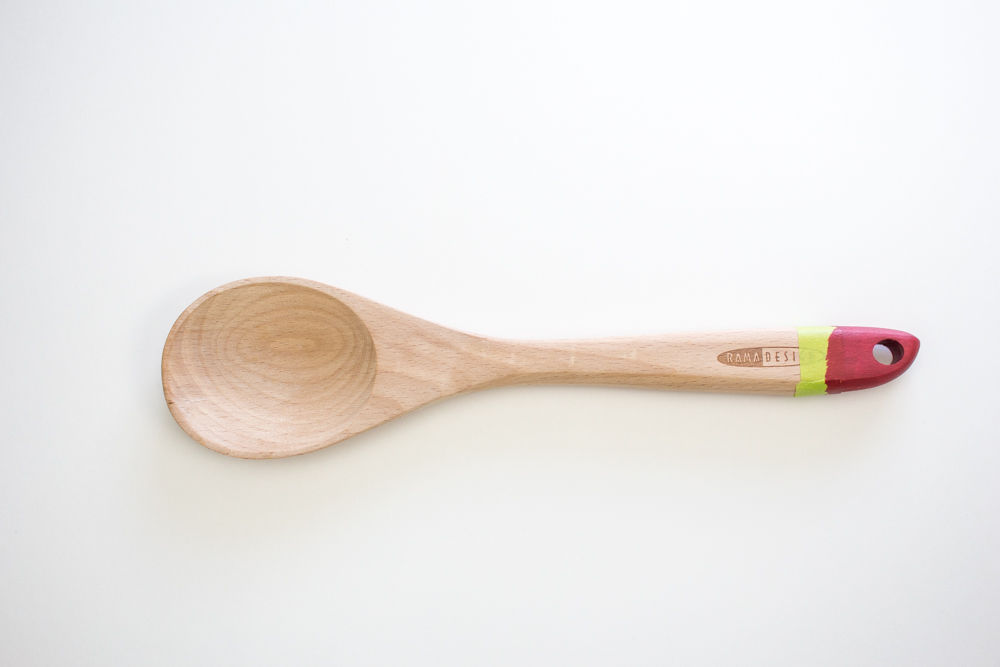 All of the stripes were painted as you can see in the collage below, one at a time. You need to give the spoon some time to dry in between each stripe, but the paint dries quickly on the un-treated wood.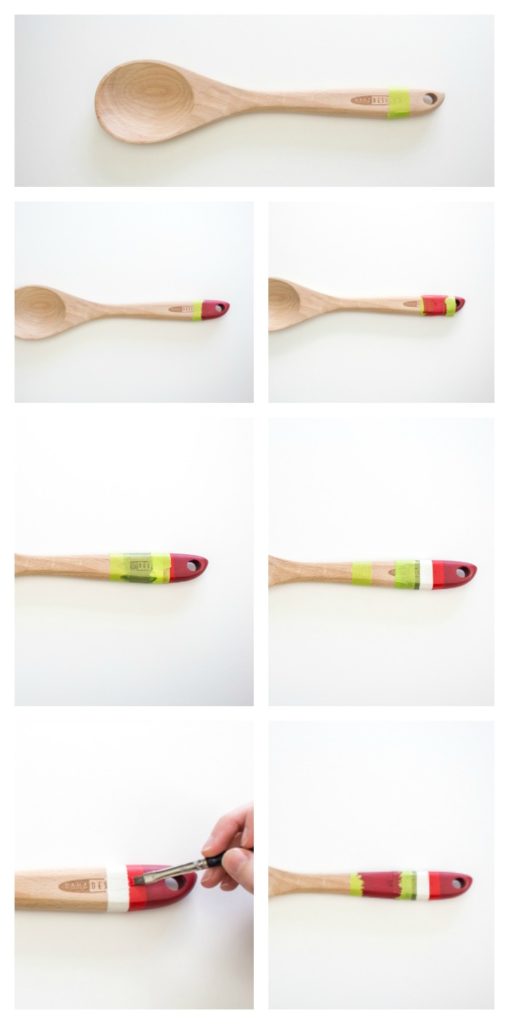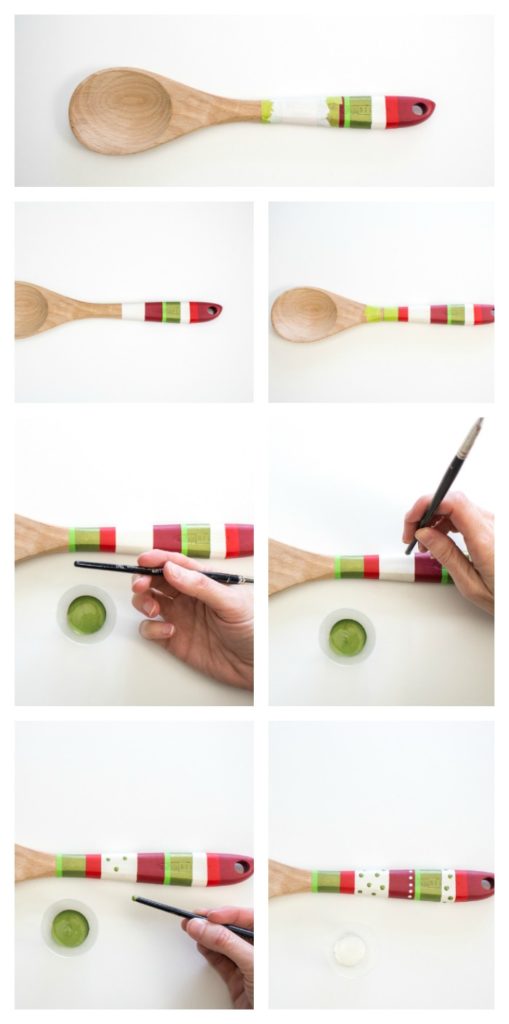 Step 2: Add Polka Dots
For some festive fun, add some polka dots to a few of your stripes. Use the tip of a paint brush, dip into your paint, and apply the polka-dots. Let dry.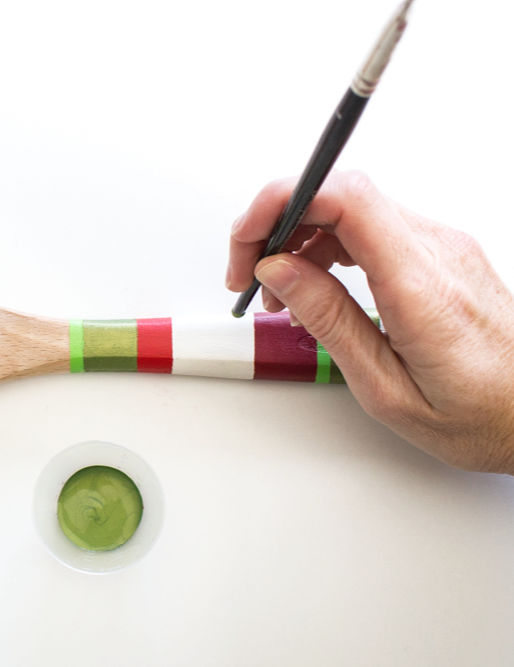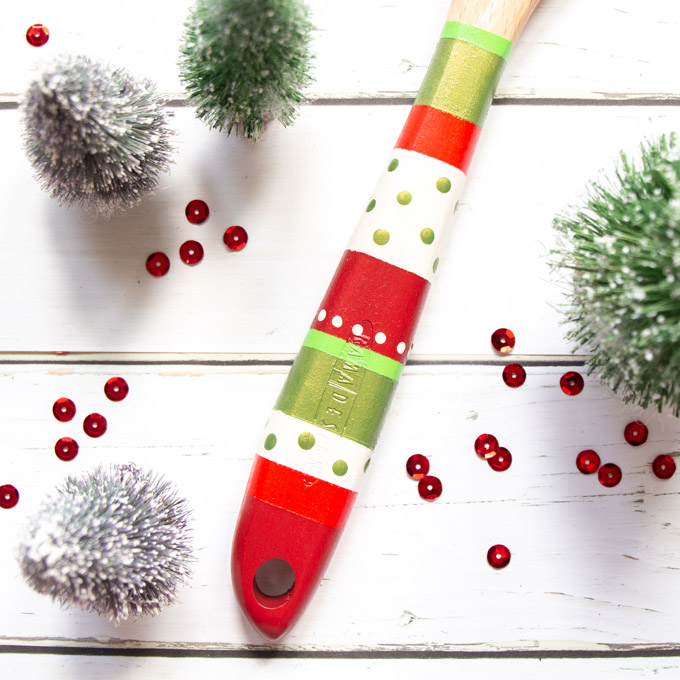 Step 3: Seal + Protect
To finish, apply a coat of varnish over top of the painted handle and allow it to dry fully before using.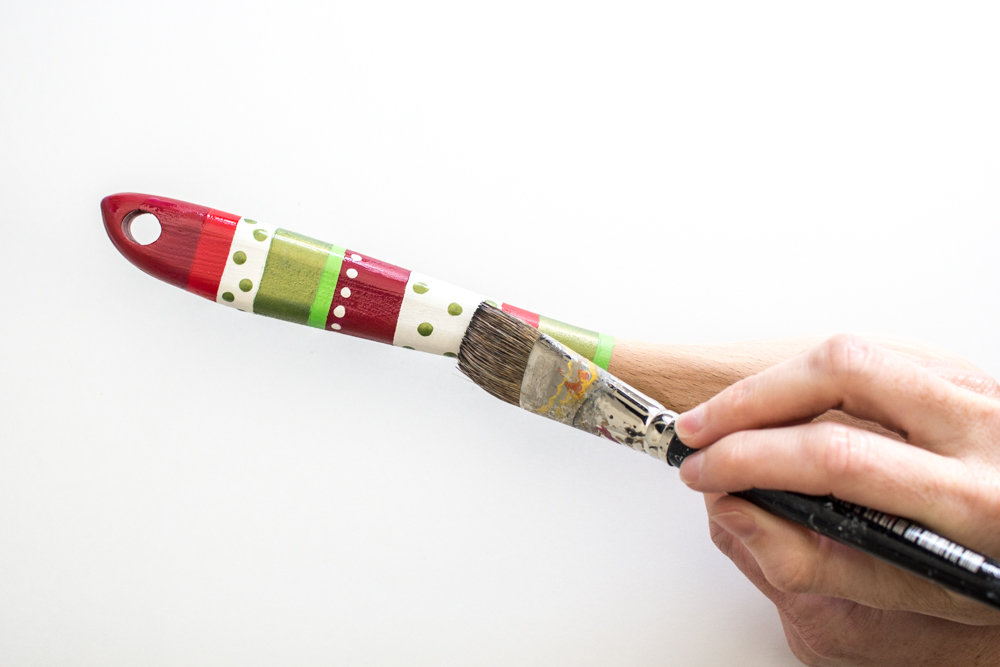 That's it! These wooden spoons are perfect for gift giving. Pair it with a batch of homemade cookies or a mason jar gift. Great for teacher or hostess gifts.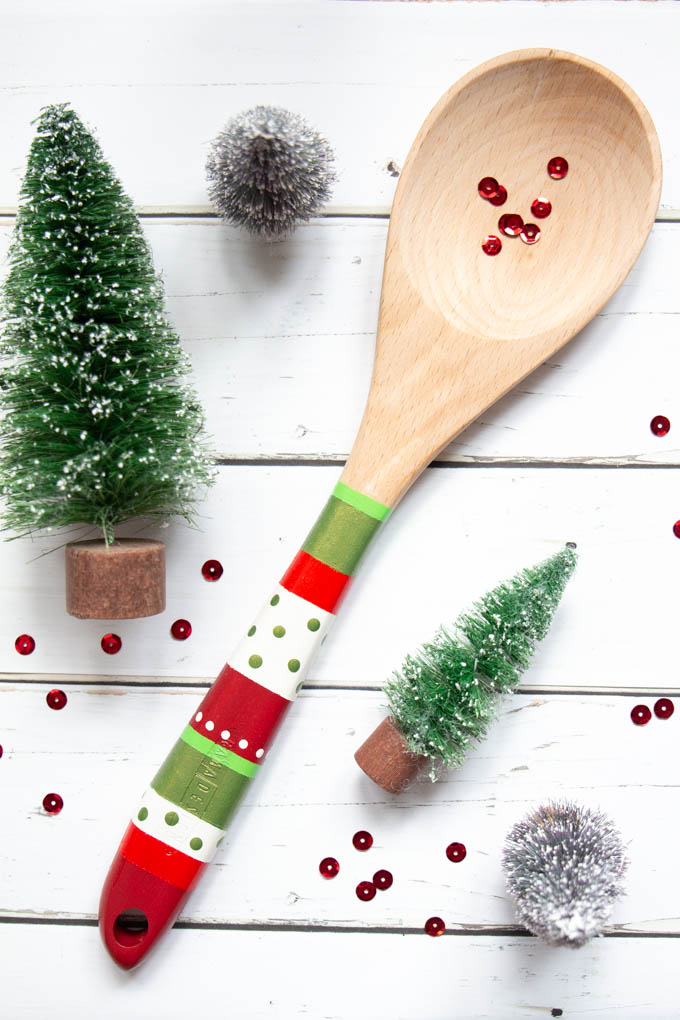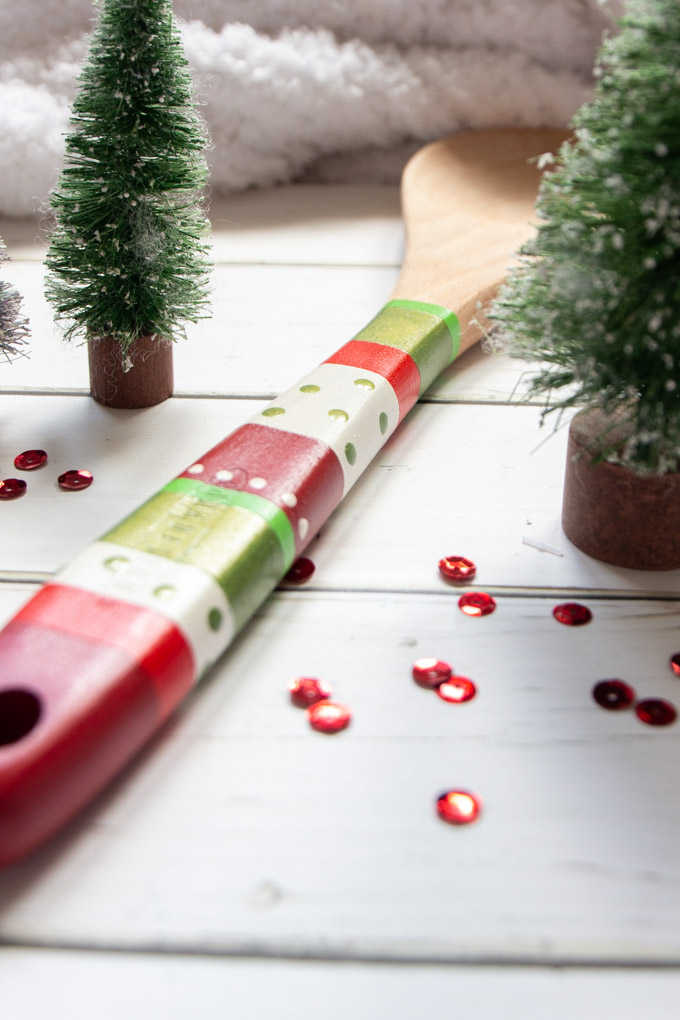 You might also like: