Guys, have you seen coconut whipped cream at the grocery store yet? IN A CAN! Amazing, right? I'm pretty sure I have loved whipped cream ever since I was in utero. I was that kid who would sneak over the fridge, take out the spray cream (on the lucky occasions when there was some in there!), and do a big spray right into my mouth. Okay, maybe still do. #guilty. So when I found out about this coconut variety (I love all things coconut), it was pretty much a match made in heaven.
You can get super fancy with this stuff – I think it would be amazing on any kind of chocolate dessert – but since I'm trying to keep things somewhat healthy around here, I thought I would try it on some fruit salad.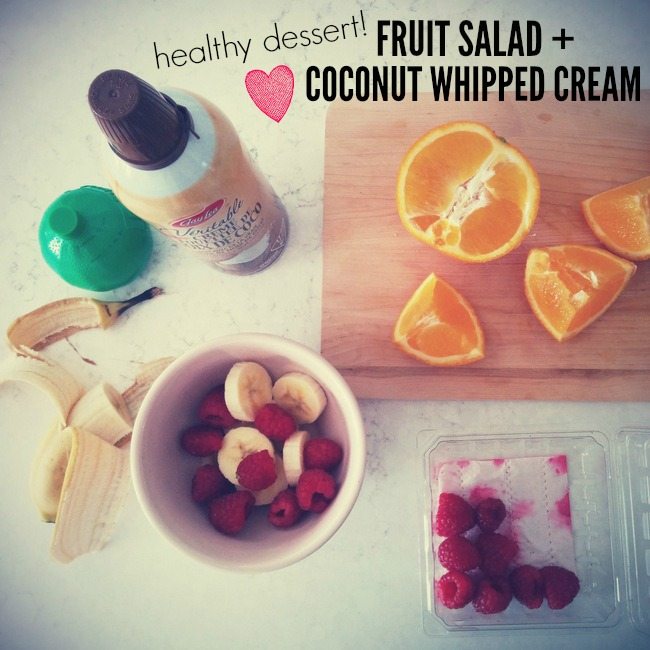 Pretty simple stuff: raspberries, orange, and banana, with a bit of lime juice to add some tang. Then a healthy helping of the coconut whipped cream to top it all off.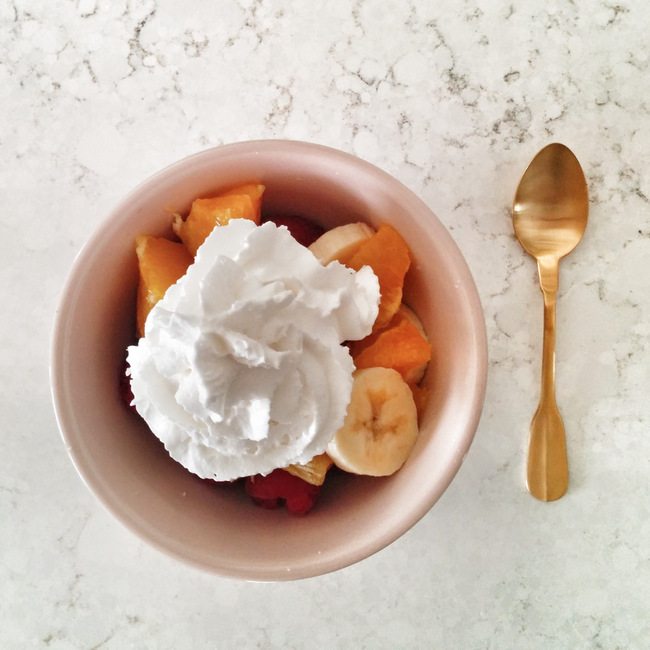 I really crave something sweet after dinner, so this was a perfect treat, and honestly, it was SO GOOD. The coconut flavour was really strong and it gave the dish a tropical vibe – I *almost* forget about this coooold winter we're in the middle of right now, and pictured myself sitting on some beach somewhere.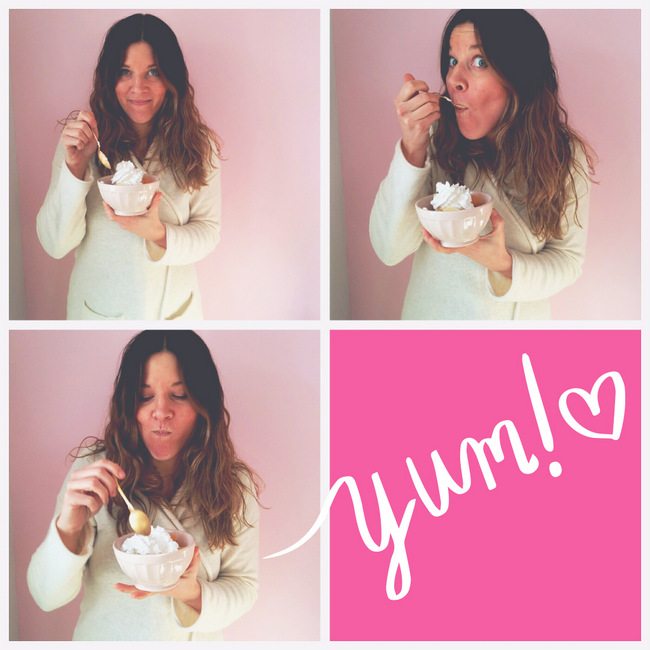 Oh and the nice thing about this whipped cream? Since it's made with actual coconut cream, it's dairy free. Perfect for anyone you know who might have a sensitivity to lactose. Plus, isn't all things coconut on the healthy trend right now? So basically this stuff is part of a healthy, balanced diet, right?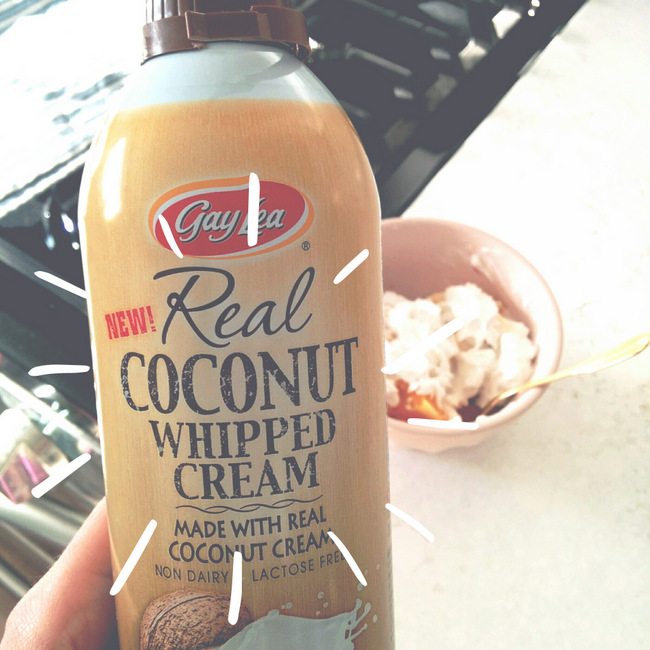 The only downside I noted was that it was a bit more difficult to spray out of the can than regular whipped cream. Maybe because coconut cream is heavier or something? You need to give it a really good shake beforehand.
Do you guys crave sweet stuff after dinner? Do you have a go-to treat that isn't too sinful? Have you tried this coconut whipped cream yet? Seriously, you have to. Tell me how you use it – I'd love to hear some more ideas! 
Disclosure: I am part of the Gay Lea Ambassador Campaign with Mom Central Canada and I receive special perks as part of my affiliation with this group. The opinions on this blog are my own. Check out the Gay Lea website for recipes and product info.