It's that time of year. The holidays are around the corner, and if you have any kids, you'll know that suddenly you are faced with prepping a TON of teacher gifts.
I love my kids' teachers. They are amazing, hard-working, warm people and I really like to show them how appreciated they are at the holiday time.
At the end of the school year, I usually splurge on gift cards for all of the teachers, but it can get expensive to do that at the holidays too. Especially when you have 8 teachers to prep for!
So what I have done this year is to put together some gift bags full of nice themed gifts with items from Kitchen Stuff Plus. Keep reading for some ideas that you can copy!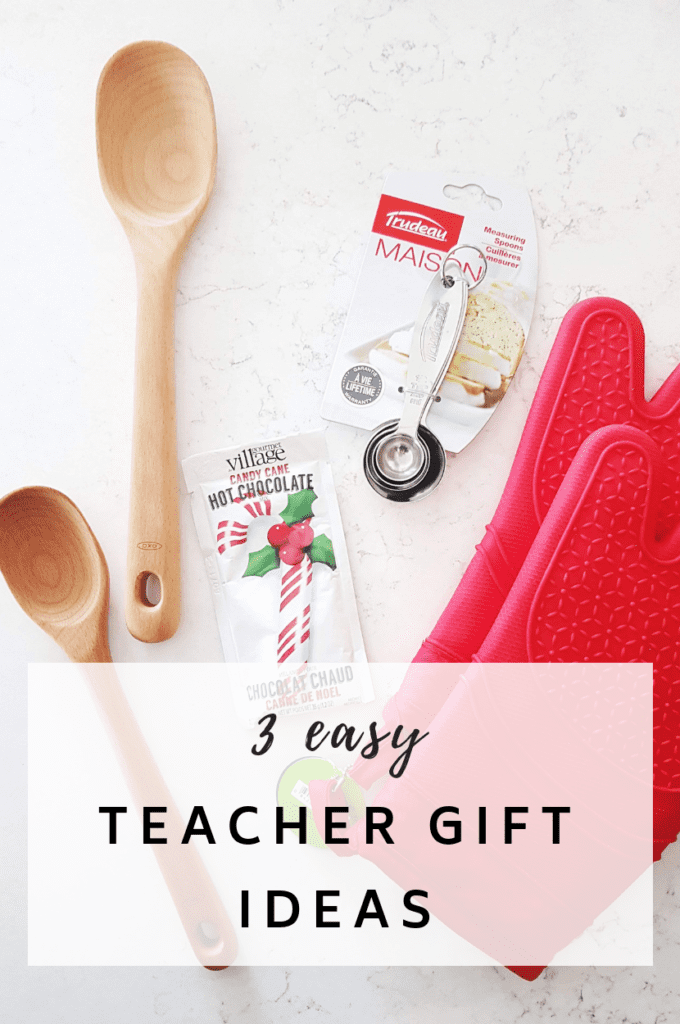 Teacher Gift Ideas #1: The Baking Set
The first gift idea has a baking theme. I grabbed some of these silicone oven mitts a few months ago from Kitchen Stuff Plus for myself, and they are the BEST. Such good quality!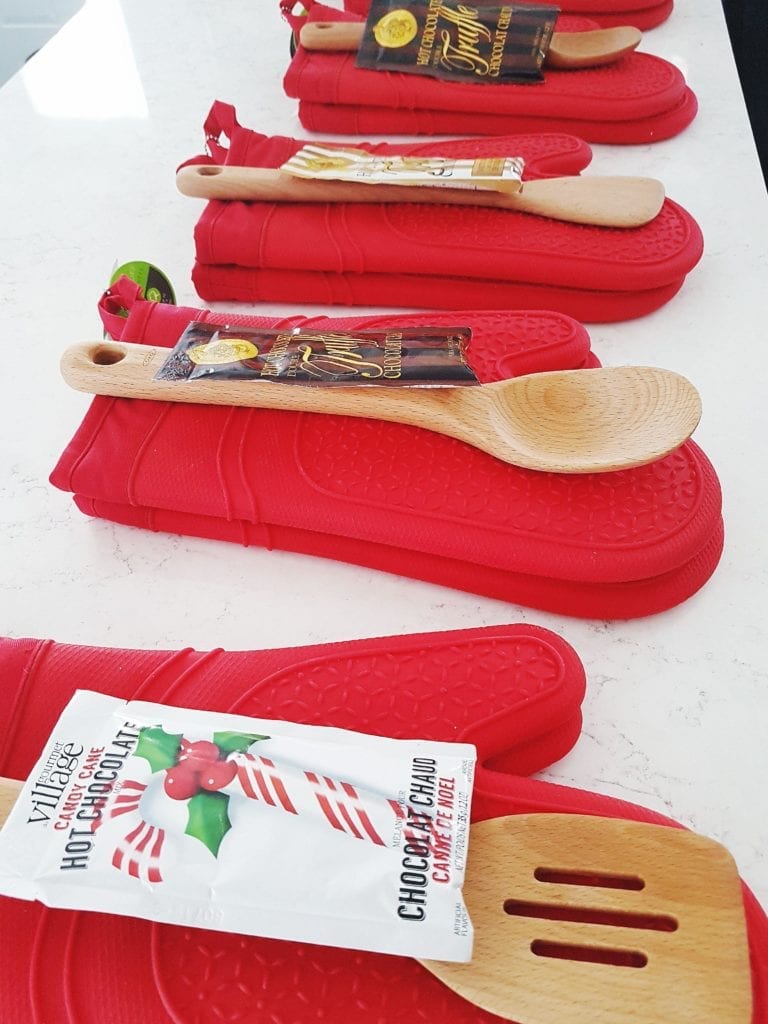 So I grabbed a set of mitts per teacher, a 3-pack of these nice OXO wooden spoons (and then opened them up and split them per gift bag), a gourmet hot chocolate pack, and then I will add a mason jar full of homemade granola.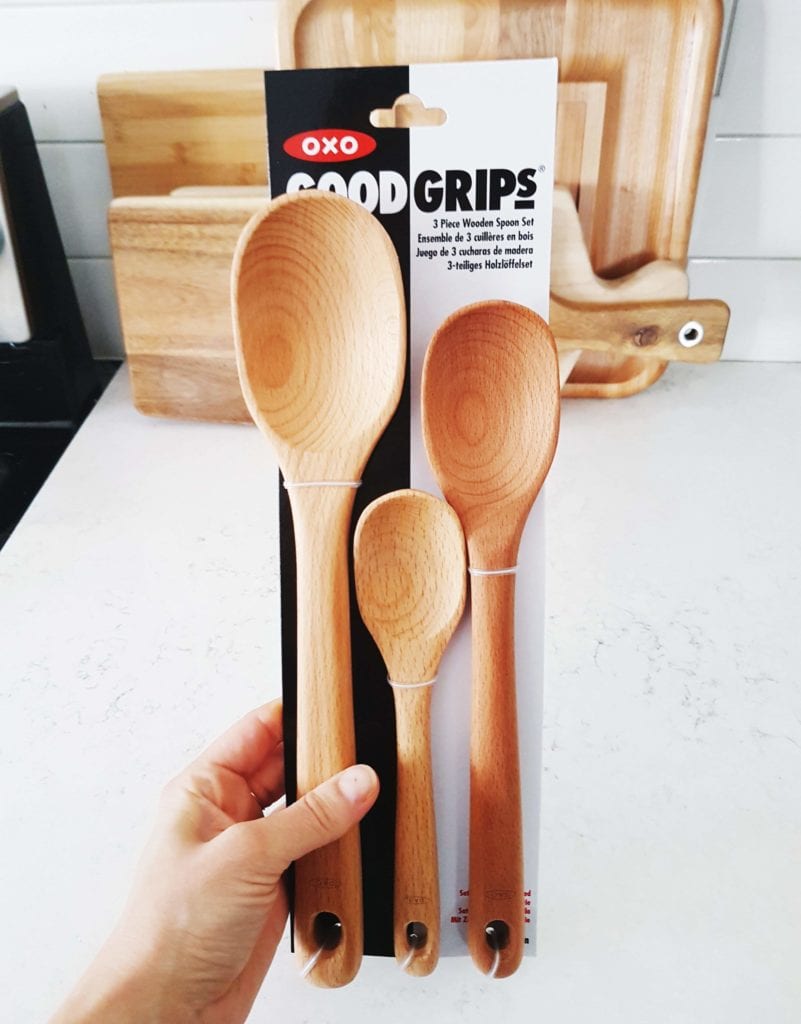 Pretty easy to pull together and I feel like everyone can appreciate these items!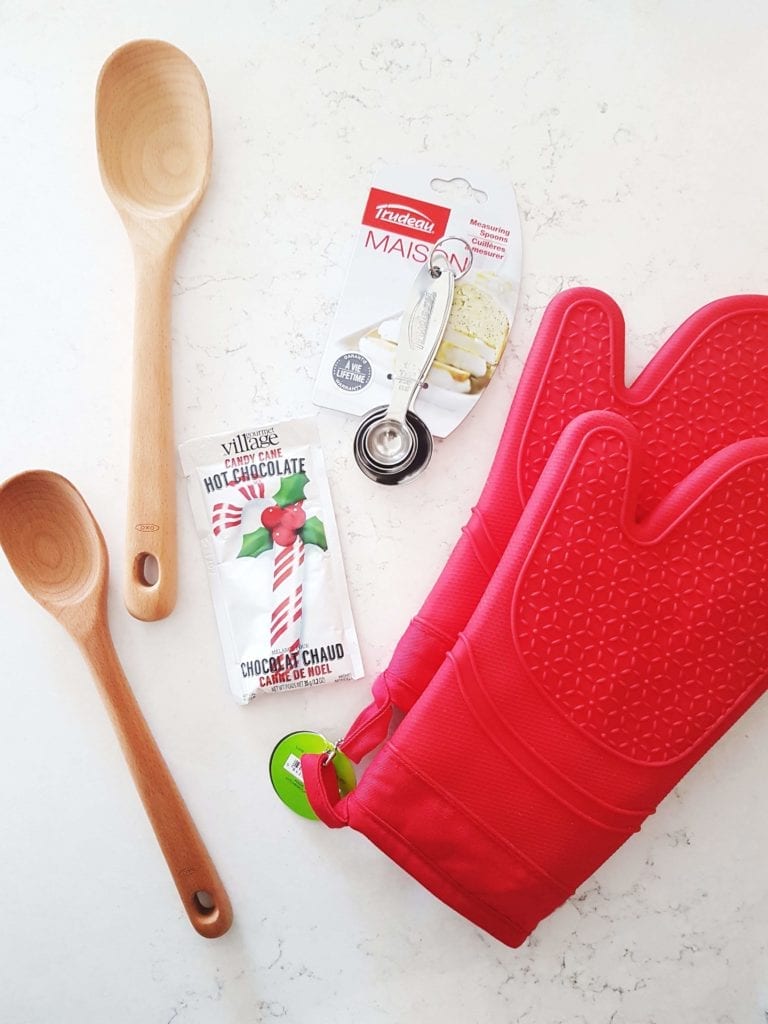 Teacher Gift Idea #2: The Eco-Conscious Gift
This gift set is right up my alley.
I love gifting items that have helped us in our household be more eco-conscious. Things like these stainless steel straws, a foaming soap pump (to easily make your own DIY soap), a reusable shopping bag, and some DIY gifts like sugar scrub, room spray and relaxing bath salts.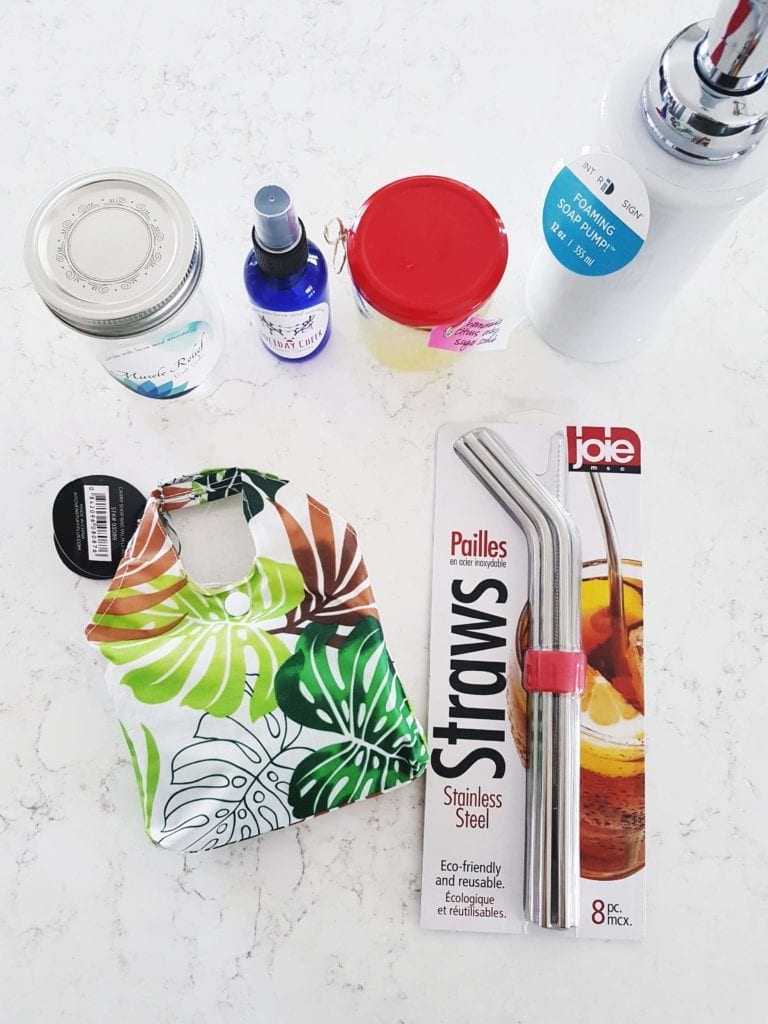 Teacher Gift Ideas #3: The Essential Oils Gift
I know a few of my daughter's teachers are interested in essential oils, so I made some rollers (using this immunity roller recipe), a diffuser necklace, and some DIY sugar scrub.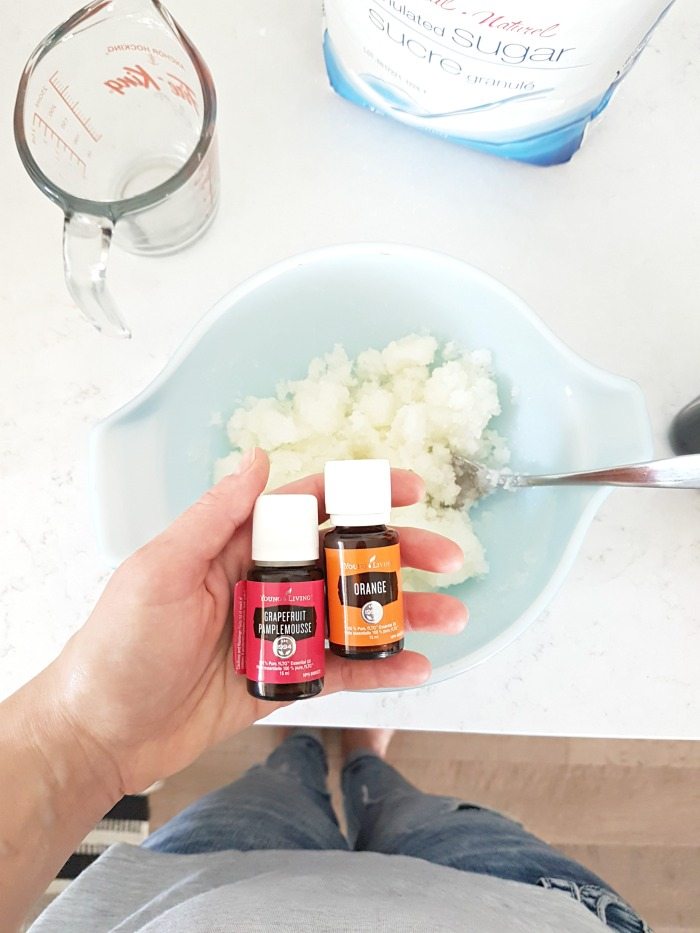 Handmade Cards:
To go with all of these gifts, we also spend time making handmade cards. I set up some paper, glue, and felt shapes and let the kids go wild after school. It has been like a card-making factory here lately!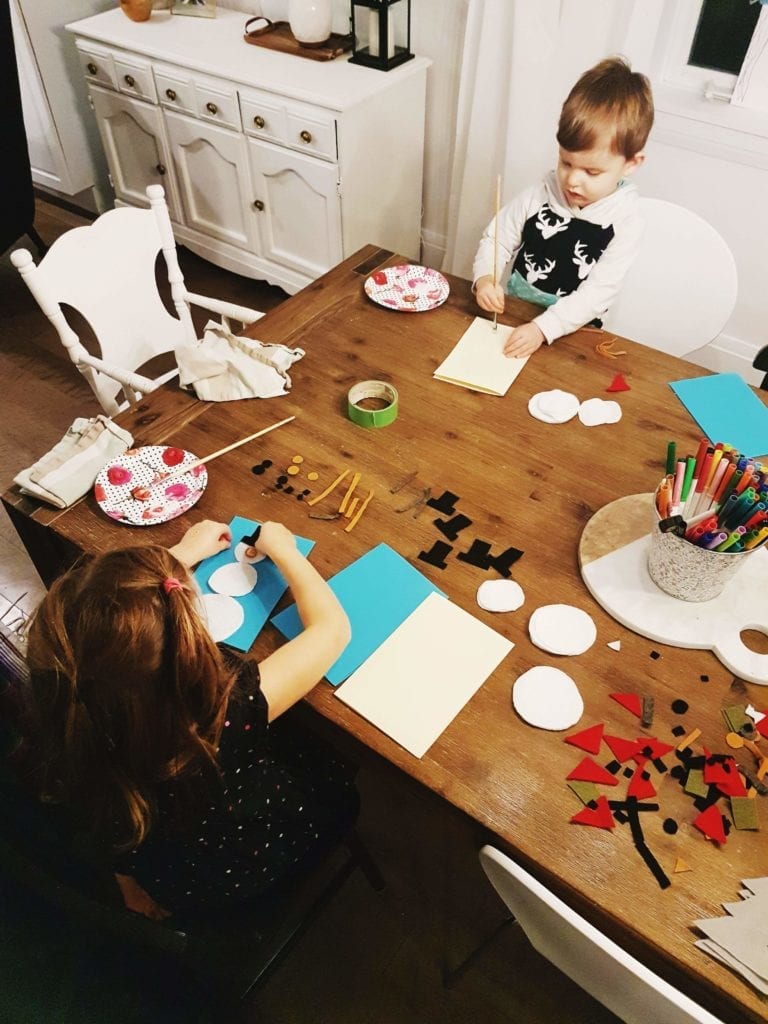 More Gift Ideas:
I also grabbed a few other things from Kitchen Stuff Plus for family gifts.
This pizza stone is SO good. We have one ourselves and it delivers every time on the best pizza crust. And for only $20, it's a great price point for gifts.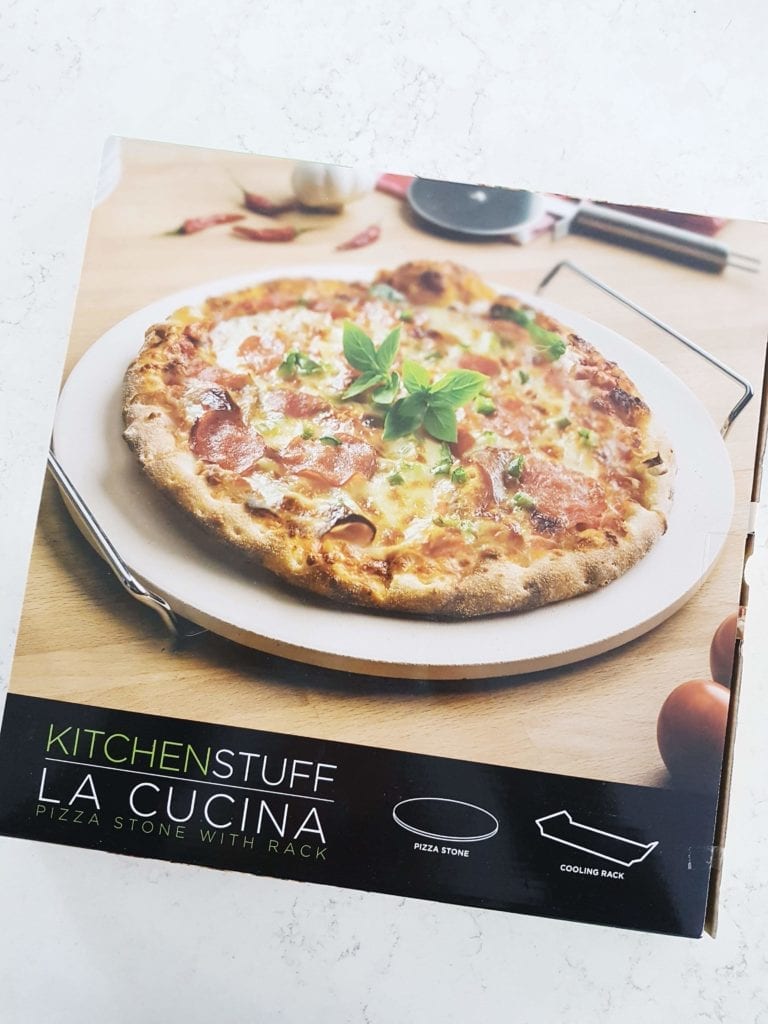 I also grabbed this really nice pasta pot and strainer set. The perfect gift for anyone you know likes to cook. I love that it has the strainer built-in!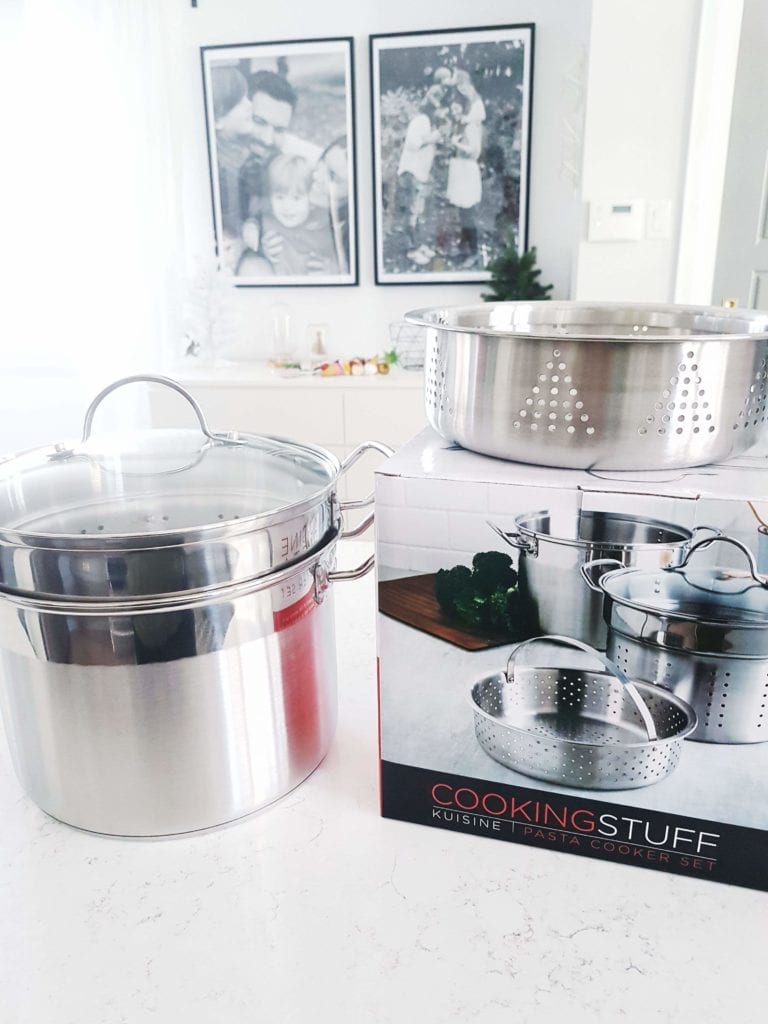 And we also snagged a bunch of these cute retro ornaments. These would make great stocking stuffers! I got them for the kids so that they could each decorate a mini tree in their rooms. They are OBSESSED (and so am I).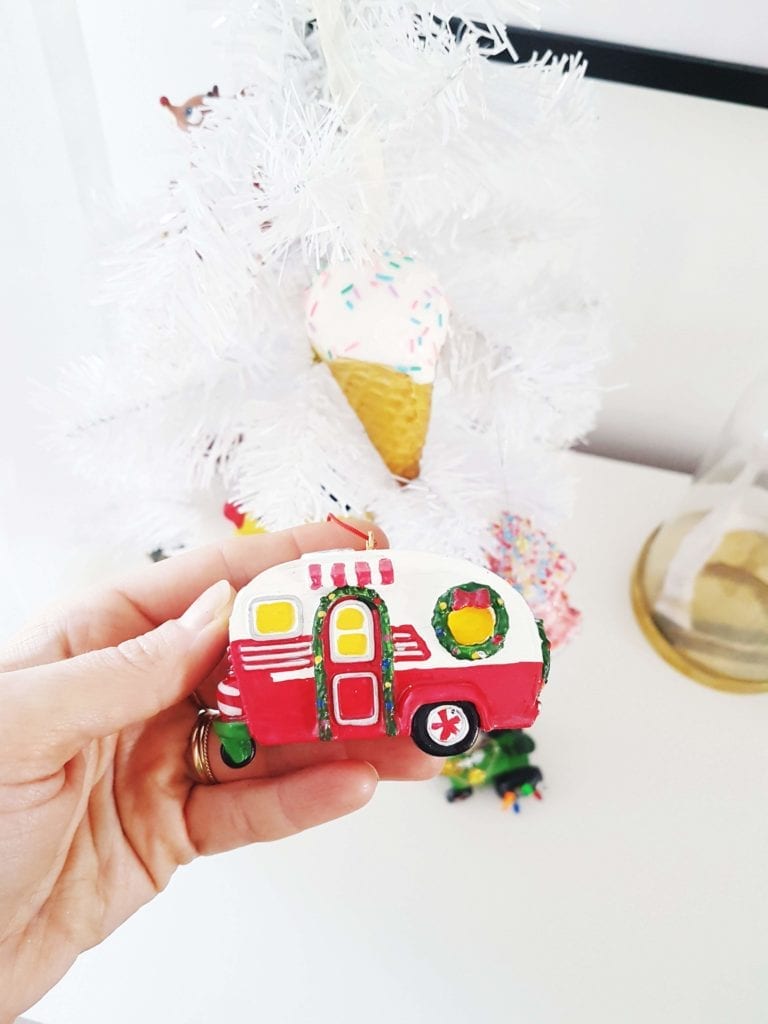 Modern Handmade Home
Want to see what my gal pals got up to with their gift and holiday ideas? Head on over to check them out!
Harlow & Thistle | The Learner Observer | Love Create Celebrate | Lemon Thistle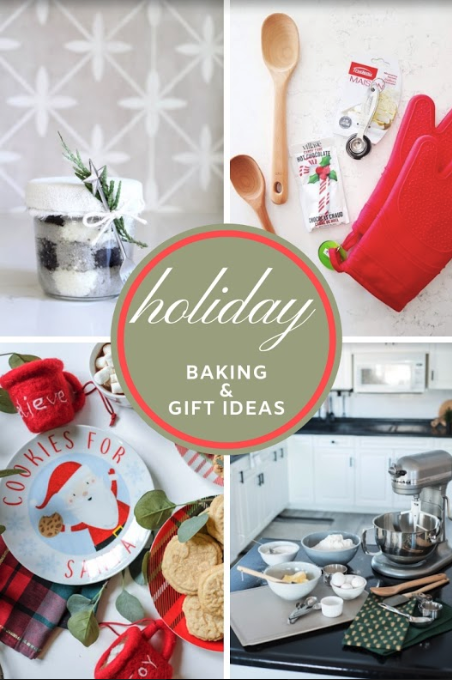 Disclaimer: This post was sponsored by Kitchen Stuff Plus. We love partnering with them. They have such a great selection for great quality, budget friendly kitchen and gift items!