When we were updating our living room a while ago, I went on a MAJOR hunt for the perfect marble coffee table.
And I'm not talking the ones that cost thousands of dollars. Nope. It had to be budget and kid friendly.
I didn't want some heavy and fancy. I just wanted something affordable that looked super stylish (hello, faux marble!). I ended up finding a really amazing selection, mostly from places I wouldn't have thought to look (including Amazon!). Below are my top picks from all that searching, including more on this one we bought!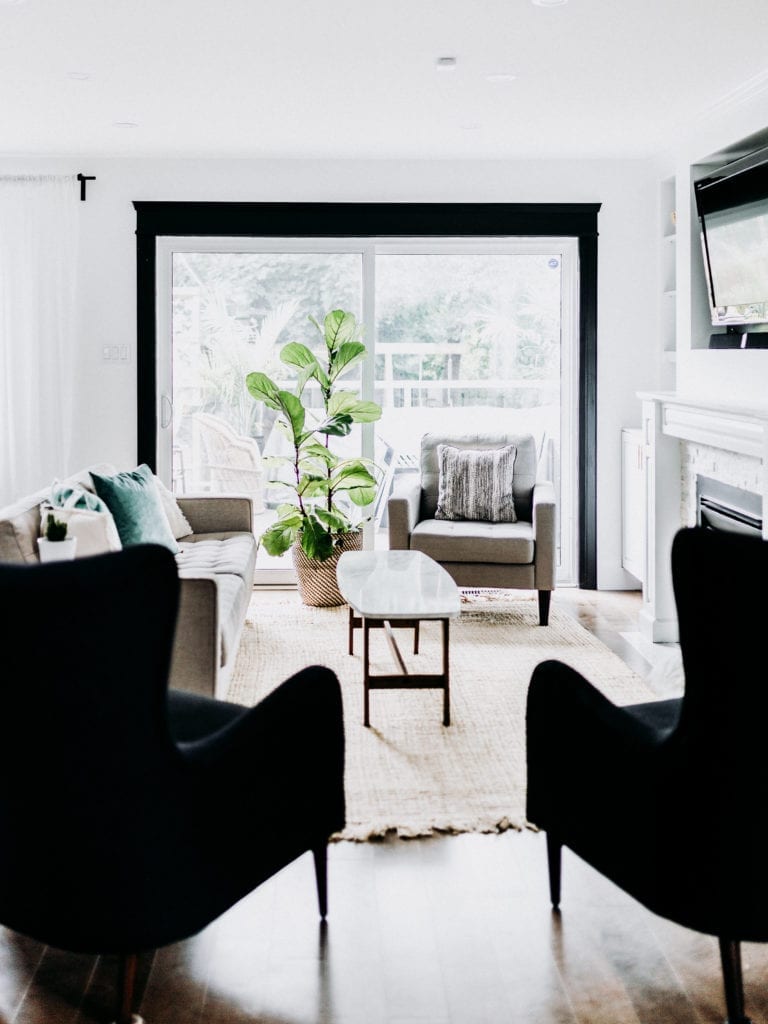 Top 10 Marble Coffee Tables Under $200:
#1 – Room Fitters Coffee Table from Amazon ($117 USD)
#2 Walker Edison table from Walmart – also comes in silver ($105 USD)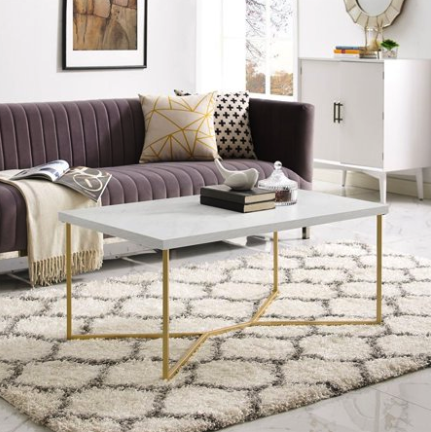 #3 – Tilly Lin Coffee Table from Amazon ($115 USD)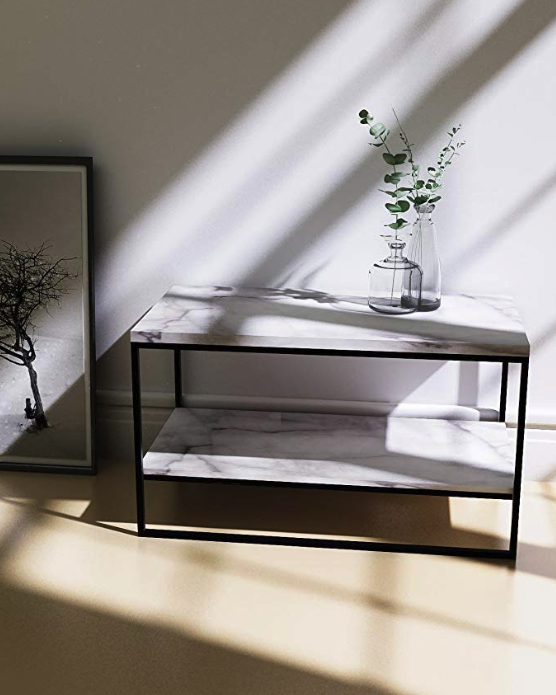 #4 – Gymax Table from Walmart ($99, currently on sale for $59)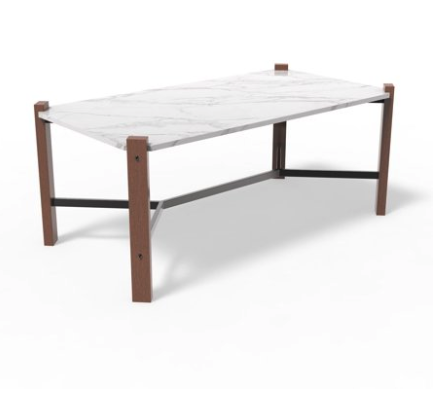 #5 – Convenience Concepts Gold Coast Table from Walmart ($140 USD)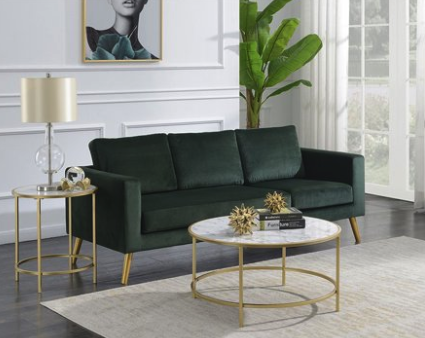 #6 – WE Table with X Base from Amazon ($119 USD)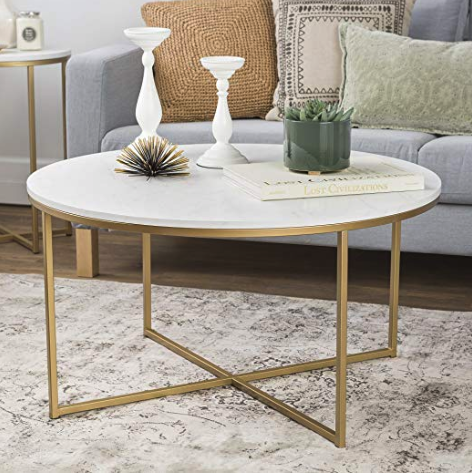 #7 – Room Fitters Coffee Table from Amazon ($99 USD)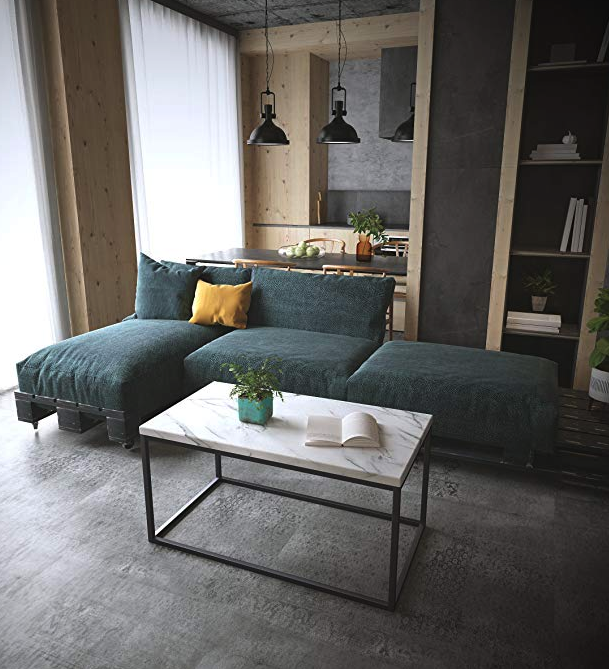 #8 – Versanora Marmo Coffee Table from Amazon ($181 USD)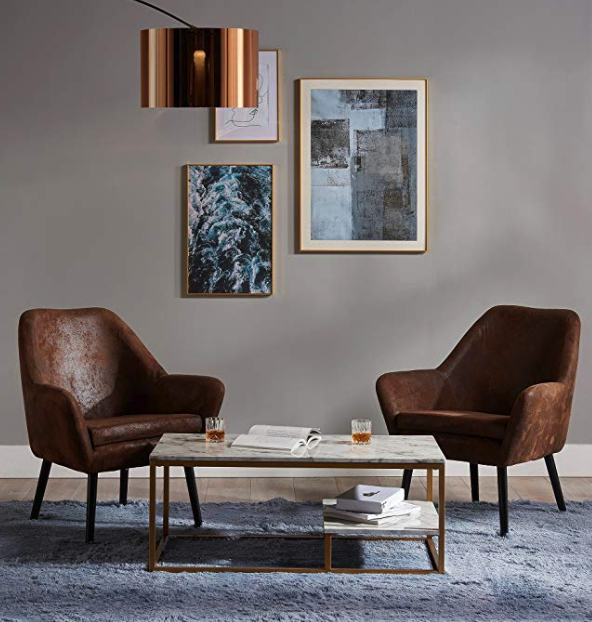 #9 – WE Nesting Tables from Amazon ($188 USD)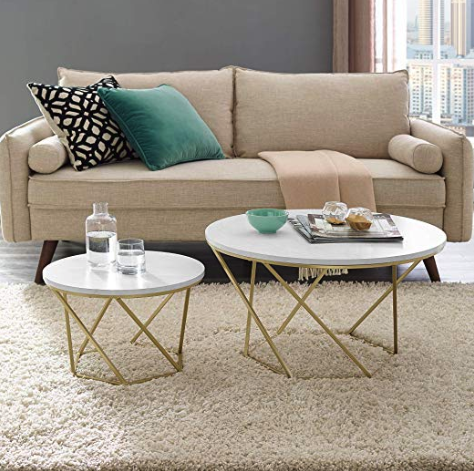 #10 – Sauder table from Amazon (usually $150, but currently on sale for $75)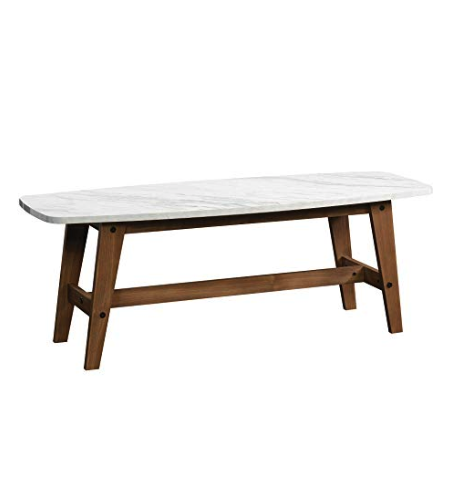 We ended up going with this last one! The narrow, oval shape of this table suited our small(ish) living room really well, and I liked the walnut legs.
The tabletop itself is faux marble, but you would never know it. It looks super real. I love that it is crazy easy to wipe down. The kids color at this table, sometimes eat at this table, and generally give it a run for it's money. Can't believe how well it has lasted, now 2+ years later!
Because we are in Canada, we ordered it from Amazon.com to the UPS Store in Ogdensburg (NY State) and picked it up. It's only about 45 minutes away from where we live. Super easy and let's us order from the American side of Amazon!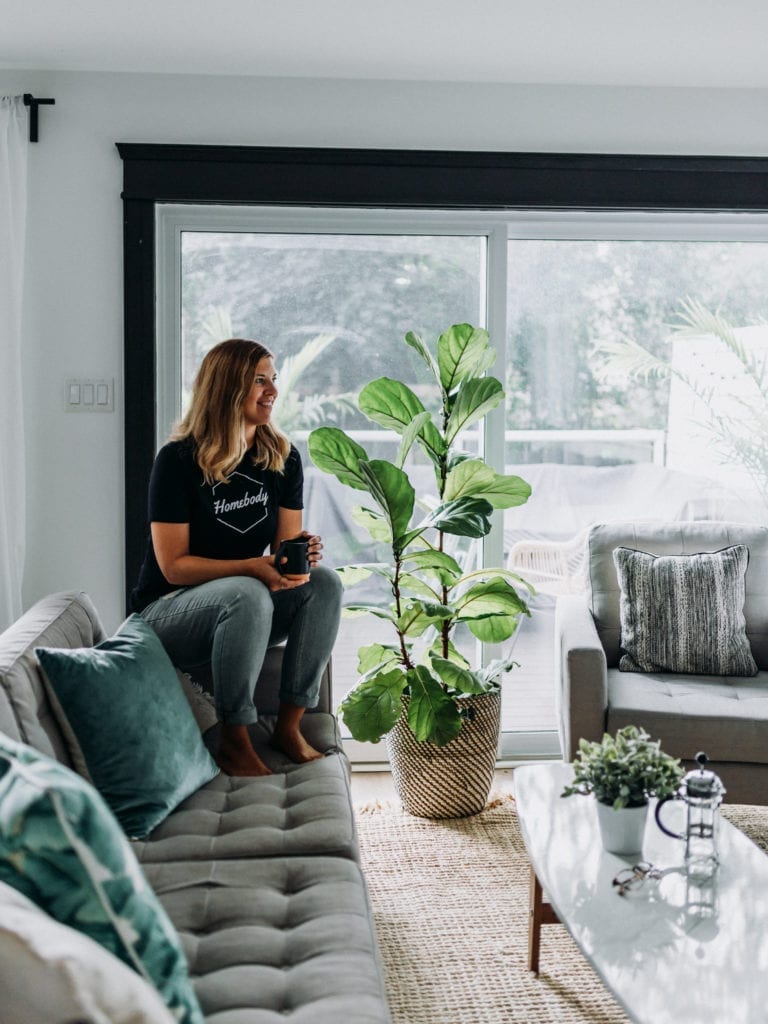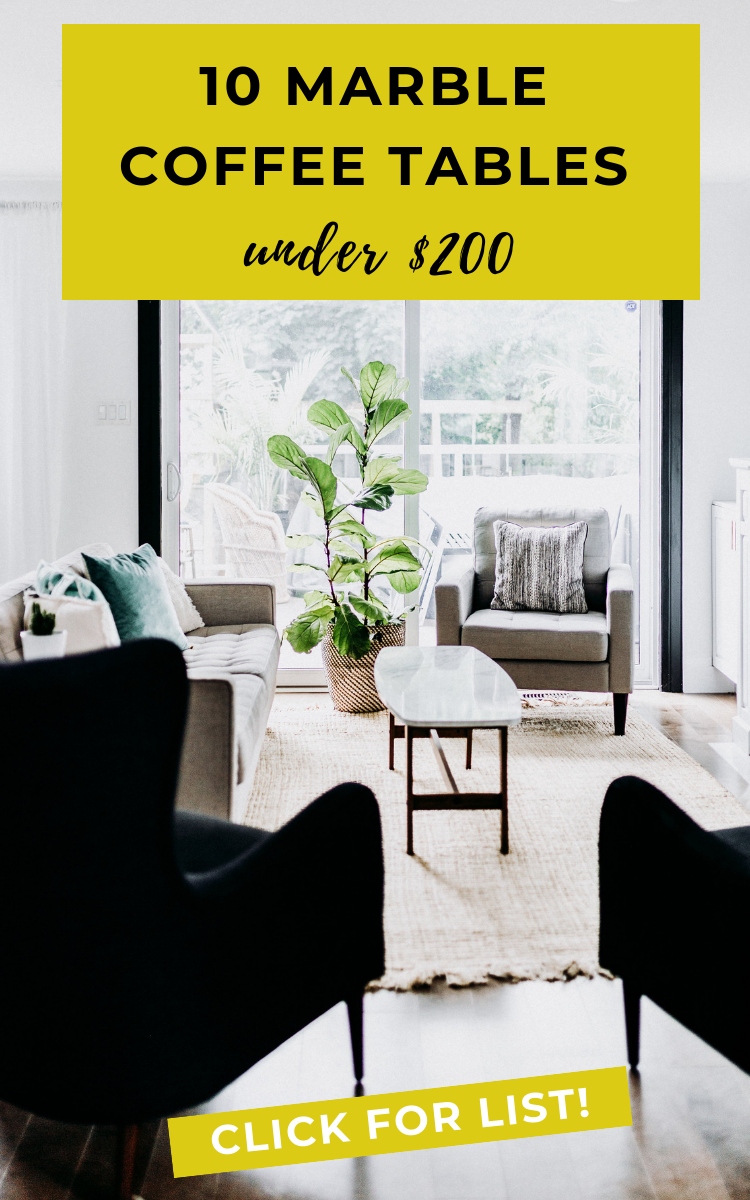 Want more?
Head over to our House Tour page for more design inspiration ideas!