Looking for some new diffuser recipes for spring?
I have 8 of my fave blends here – from floral scented, to pick me up citrus, to spring cleaning fresh – they all smell amazing and do double duty purifying your home.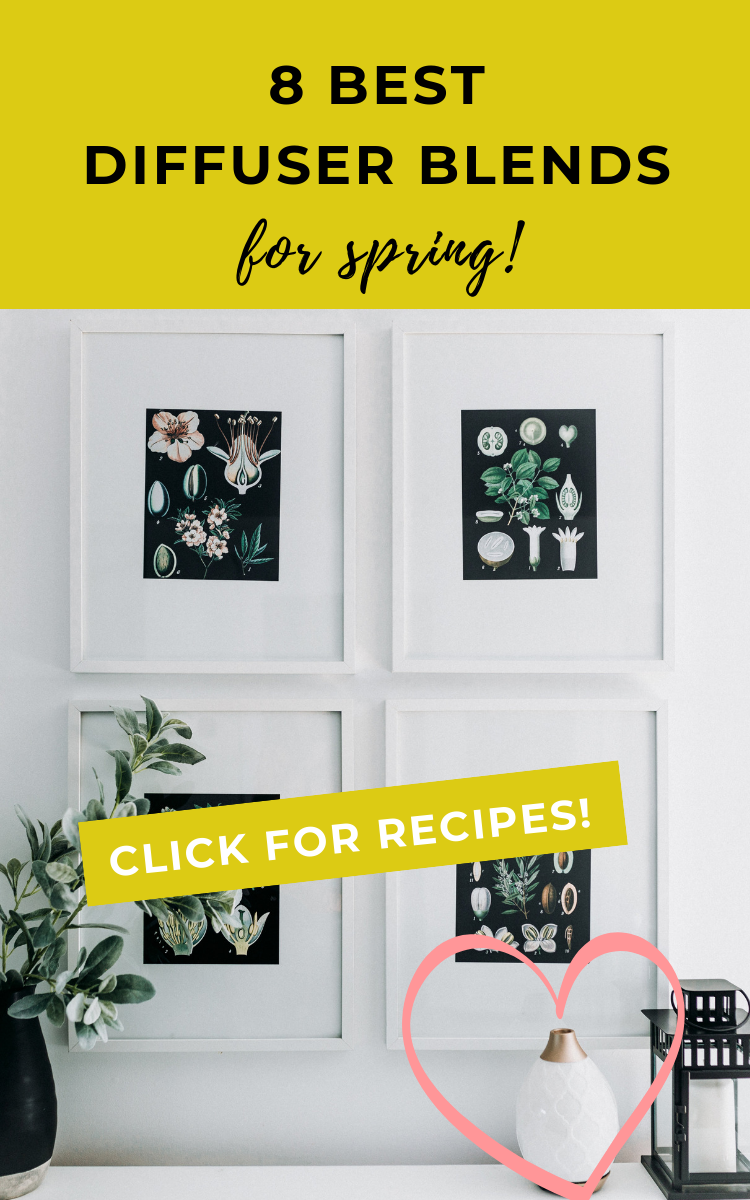 Spring Diffuser Recipes:
Tropical:
3 drops orange
3 drops lime
Deep Breath:
2 drops peppermint
2 drops lemon
2 drops lavender
Spring Clean:
2 drops lavender
2 drops lemon
1 drop rosemary
In Bloom:
1 drop lavender
1 drop geranium
1 drop clary sage
Morning Sunshine:
2 drops joy
2 drops lemon
1 drop orange
Freshly Picked:
2 drops bergamot
2 drops grapefruit
1 drop ylang ylang
Secret Garden:
2 drops lavender
2 drops vetiver
1 drop geranium
2 drops rosemary
Spring in your Step:
1 drop lemongrass
2 drops lime
2 drops tangerine
1 drop peppermint
As always, I use Young Living essential oils for these (and all!) of my recipes. You can read more about why I use YL oils here.
Feel free to save and print the image below (for personal use)!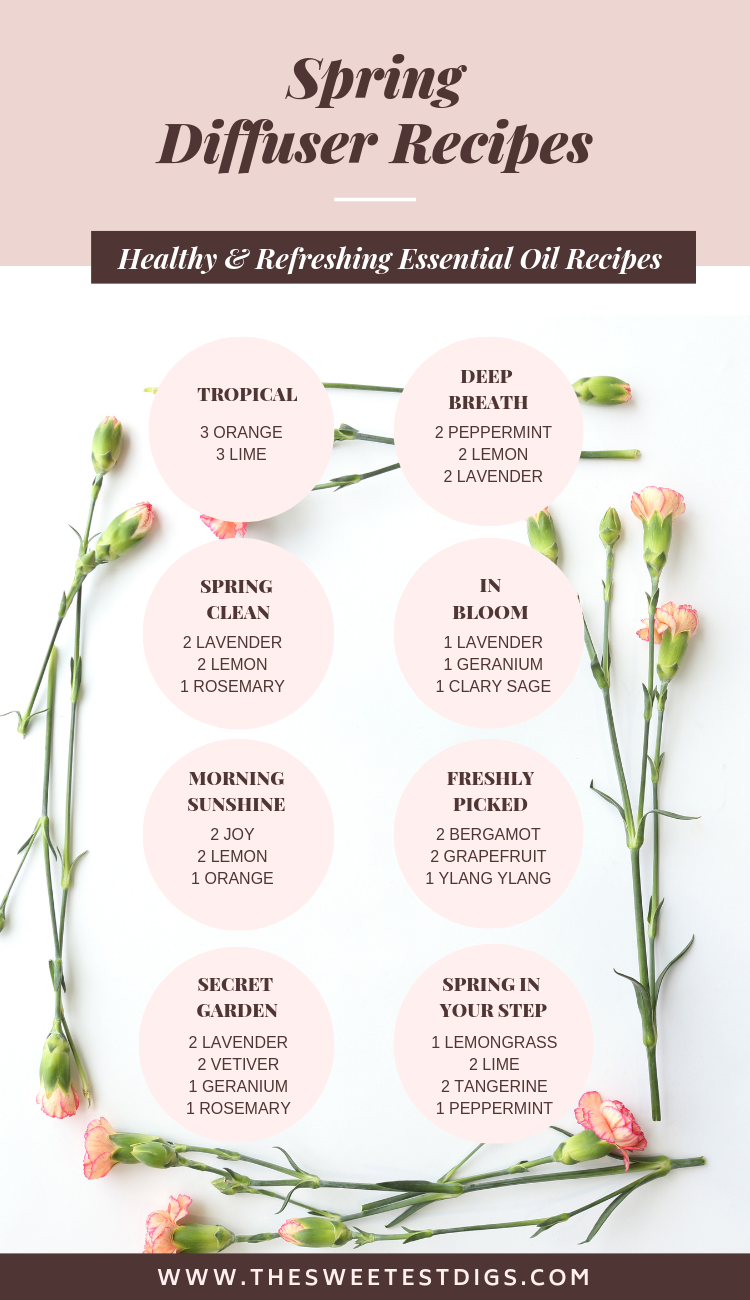 Want more?
–All about essential oils and how we use them for health and wellness
–My fave wellness products (from beauty to cleaning!)