BlogPodium. The event that is quickly becoming one of my favourite things to look forward to!! The first one, held back in January (which I wrote about here), was so much fun that I was seriously excited for round two. Well I can tell you, it did not disappoint. A room full of sweet bloggers, some high profile speakers, lots of brand representatives, and so much useful information… it was fabulous! I'll try to recap some of the highlights of the day here for you.
First of all, it was just pretty. The venue was lovely, the decor was perfection, and the food was deee-lish.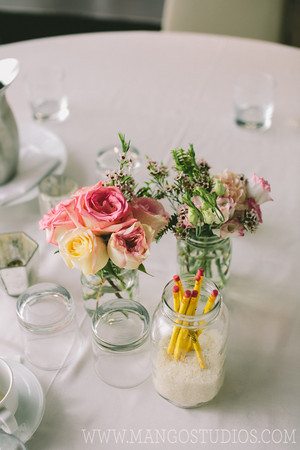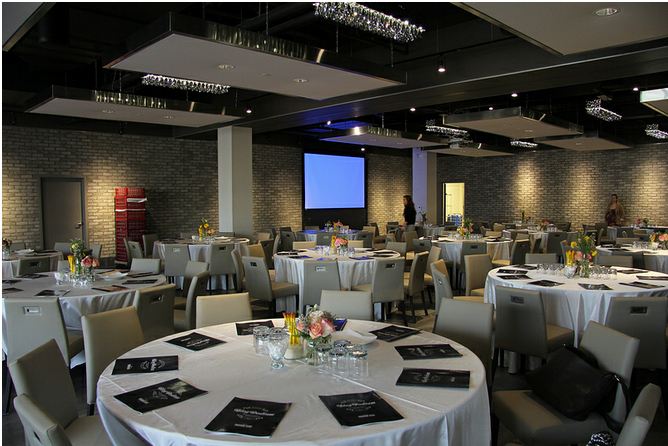 The day started out with Nicole, from Making It Lovely.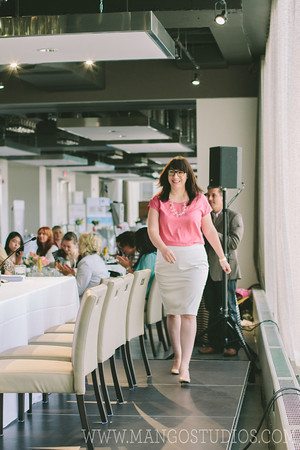 Since the theme of this particular BlogPodium event was "the Business of Blogging", Nicole focused on all aspects of monetizing your blog.
Advertisement types: direct sales (small, monthly, boutique ads), through networks (bigger, managed by network), text links (companies usually seeking higher SEO rankings), affiliate links (like reward style, amazon affiliates, etc), google ads (easy to get started with, but don't pay much), and sponsored posts.
Sponsored posts. After an informal survey, the BlogPodium group seemed to agree that around 1-2 per month is the maximum number of "acceptable" sponsored posts. Too many, and the blog becomes a bit of an advertising wheel. Nicole talked about her one big mistake of posting a sponsored post that was not written by her, but written by the brand. She received quite a bit of backlash and found that it didn't feel authentic. For all sponsored posts now, she uses a "brought to you by ___" logo at the top of the post (sort of like a commercial at the beginning of a TV show), and is transparent about any free products received for review.
When do you start selling advertising space? Nicole started when she hit around 10,000 page views per month, and began by offering free advertising space to small companies. As her traffic grew, she started charging and the fee went up accordingly. Once she hit about 50,000 page views per month, she began with an ad network.
Placement matters! Above the fold ad placement is higher visibility, so charge more for those.
Ad Networks. Nicole started with Glam Media and Martha's Circle, and is now with Federated Media. The benefits of ad networks are that you get higher rates, there are opportunities for sponsored posts, the network manages the ad sales, the network brings experience and exposure, and they have a vested interest in growing your blog. The drawbacks can be that the network takes a commission of the sales, there can be payment delays, and that you usually have to sign a contract (1-2 year commitment which is often exclusive).
Graphic Design. "Looking bigger than you are is the best way to get bigger than you are" (Nicole Balch). If you are just getting into blogging, start minimally with a header from etsy or one of your own photos, and then hire a designer for a custom site once you've grown.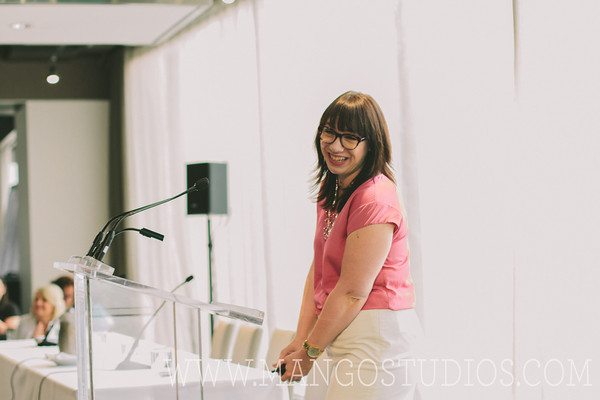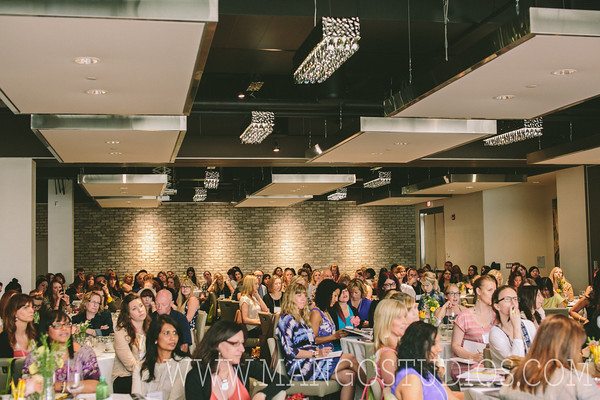 After Nicole, we got to hear from a group of experts. The panel included Cheryl Kozoriz from Gluckstein Home, Laura Muirhead from Tribal DDB, Lindsay Stephenson from Little House Blog, and Cheryl Dovey from Bijou and Boheme. The panel was moderated by Leigh-Ann Allaire Perrault from CityLine.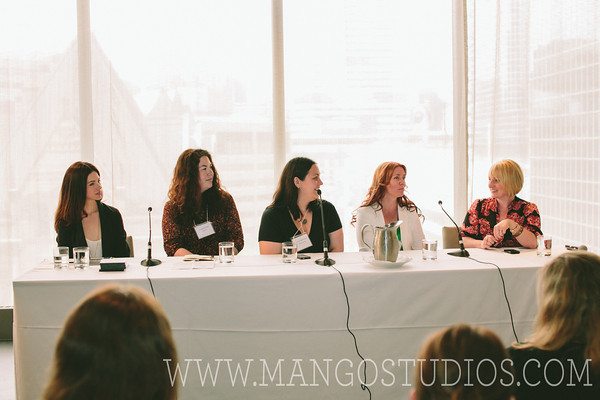 Some Highlights:
Bloggers are trend setters and connectors, and brands are starting to recognize this. Be proactive and reach out to companies and suggest partnerships.
Brands tend to look at several main factors: a blogger's authority (how well informed and professional they are), their context (the blog subject in relation to the brand), their engagement (comments, twitter), and their reach (blog stats, social media reach).
Identify where you come from! Brands often want to know where bloggers come from, as they often are trying to target a certain population. So if you're a Canadian blogger.. say so!
How to write a successful pitch: Be brief, com with a plan, know the brand and show you are familiar with it, include demographic info and blog statistics, explain how you are an authority, and explain why you want to be involved with the brand.
Readers pick up on it right away when a blogger is looking for money, or is blogging because they love it.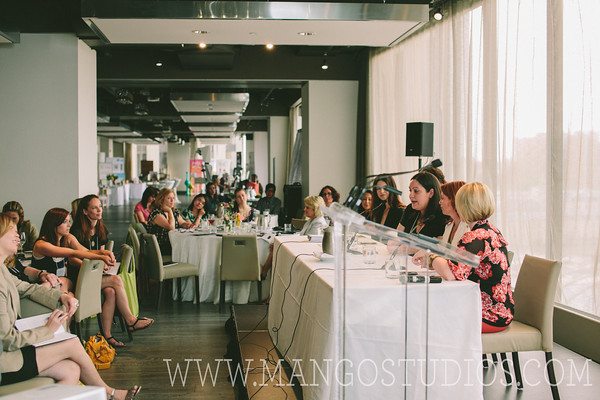 Last but not least was the vendor meet & greet. This was our opportunity to walk around and chat with all the brands that attended the event, and check out their pretty booths.
Some West Elm goodies or Gluckstein Home beauties, anyone?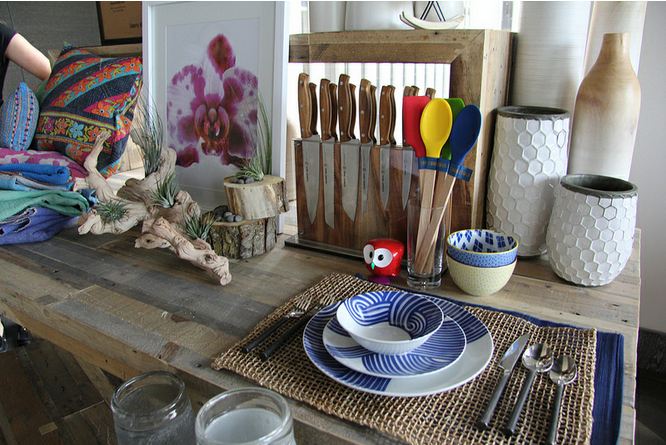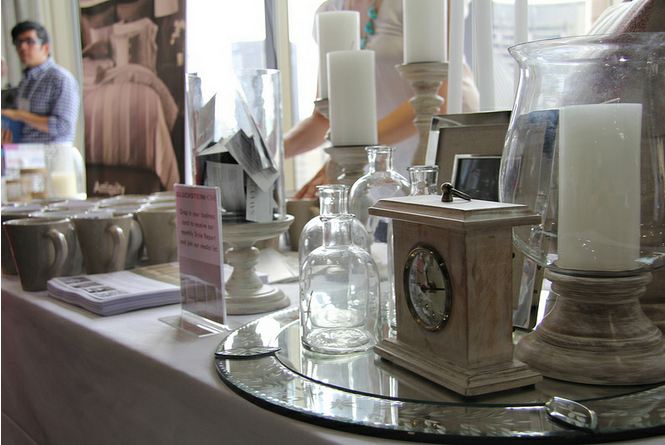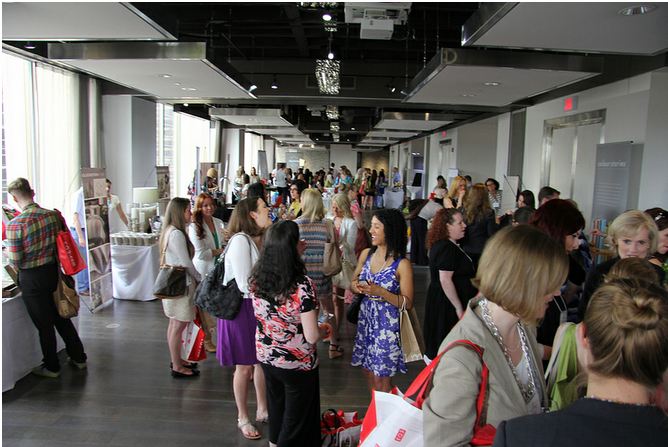 HomeSense had put together a photobooth. There were tons of fun props (I crowned myself "DIY Queen"), and everyone had a good laugh.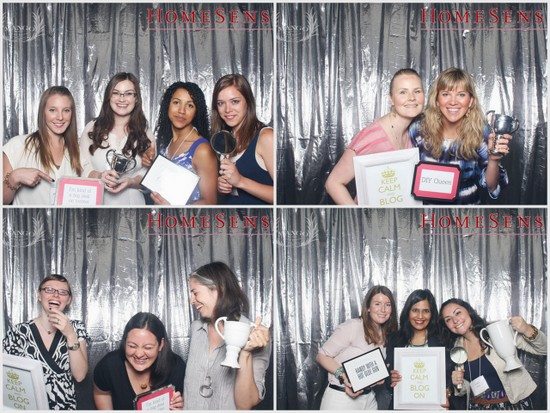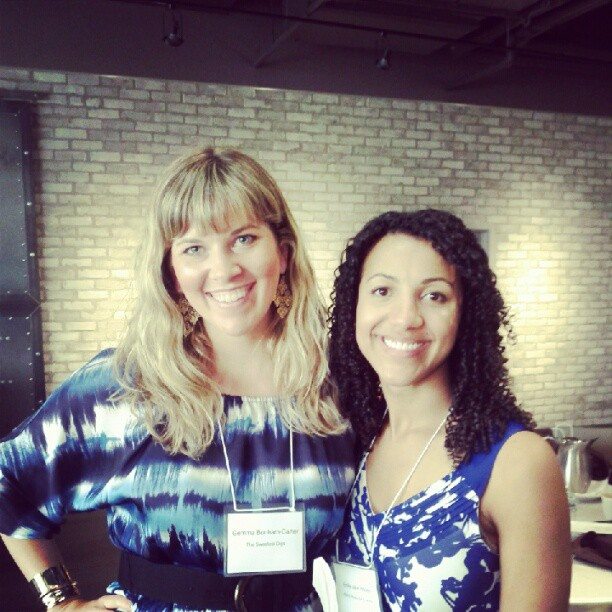 A HUGE thank you to these two lovely gals for pulling off such an exceptional day. Jen and Lindsay – you know how to throw one hell of an event! Thank you, thank you, thank you!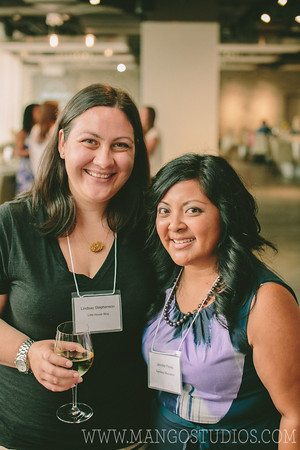 Beautiful photos from Mango Studios (check out more BlogPodium photos here, here, and here).