I've been a busy bee getting wedding projects done since we arrived back in Ottawa (plus moving back into our digs and writing my Masters thesis, but obviously the crafty stuff gets more of my attention).
Here's one quick little project I whipped off in an afternoon. Remember doing ad libs when you were a kid? Well I came across some wedding themed ones online and totally thought it would be fun to have them at our wedding.  It was also a bonus that they were such an easy DIY project.
How to Make DIY Wedding Ad Libs:
I typed up our ad libs online using 3 columns per page in Microsoft Word.
I chose Courier New font to look sort of old school. The little "g+d" heart was super easy to make using 'paint' (no fancy photoshop here!). You just draw it up, save it as a .jpg, and then insert it into the document.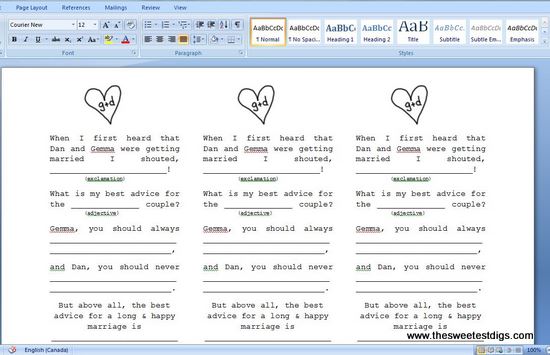 After printing on beige cardstock, I cut each sheet into three. Easy peasy.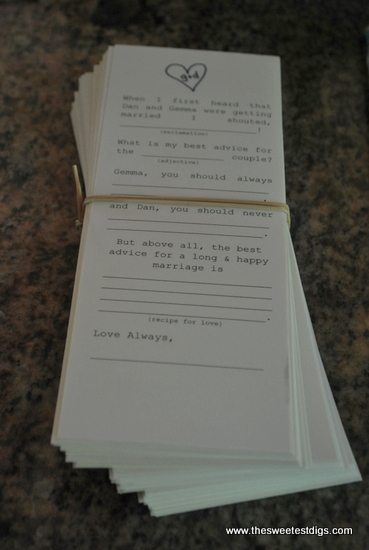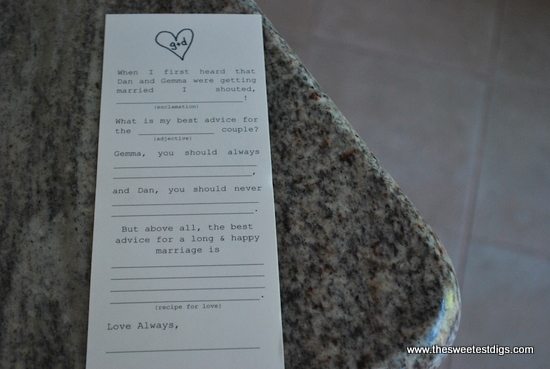 We're going to put them on each table at the reception and leave little pencils for our guests to fill them out. I think the best part will be to go through them afterwards and read the messages people wrote.
You could totally use this idea for anything and just change the wording to suit your event — birthdays, anniversary parties, etc.
Fun, right?!