During one of my many wedding blog browsing sessions during the planning mode, I came across some really sweet wooden signs that the bride and groom had made for their wedding. Since our wedding was out in the woods (we got married in the adirondack park, NY) and I knew my handy Daddio could whip up the signs for me, I chalked this one up on the 'to do' list.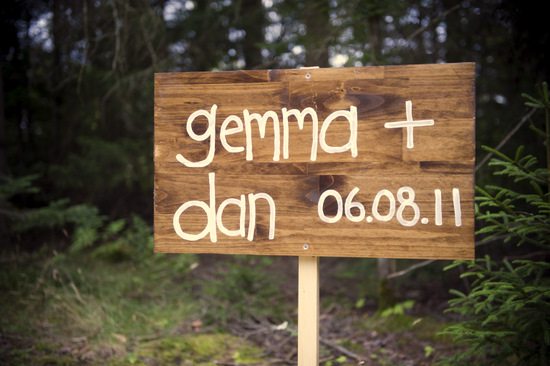 DIY Wooden Wedding Signs:
First up was to bang the signs together. My Dad used some scrap wood he had in his workshop and secured them together by first gluing them and then drilling two 'beam' type pieces in the back.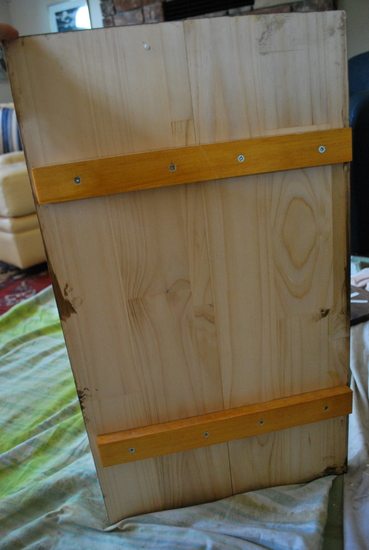 Then I stained the boards a really beautiful dark stain that we already owned ("dark walnut" by minwax). If you haven't stained something before, don't hold back. It's super easy. I tend to rub it on using an old cloth — it goes on quickly and evenly that way. Plus, it means you don't have any messy brushes to clean up afterwards!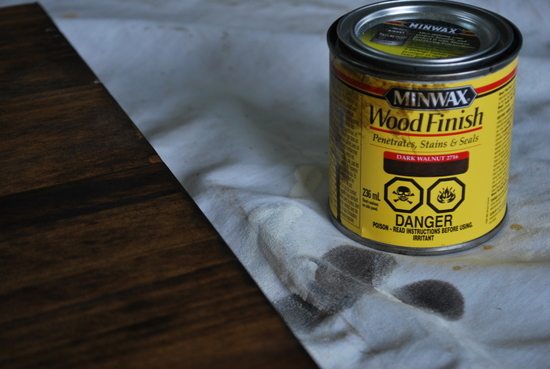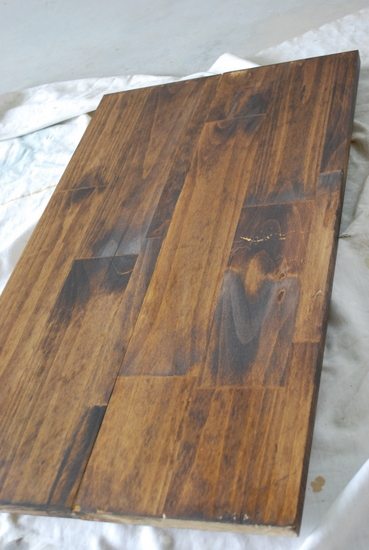 Once they were all dry, I got to the fun part. I decided to paint our names and wedding date on one sign and then 'eat, drink and be married' on the other. I just used some old folk art paint I had lying around, which you can get from any craft store.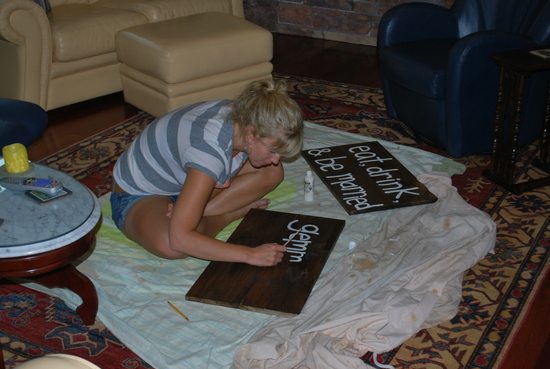 The last step was to quickly spray on a coat of a transparent finish. You can get these finishing sprays at your local hardware store or even some craft stores. They basically seal the signs so that rain won't damage them.
And the final product? Ta-dah.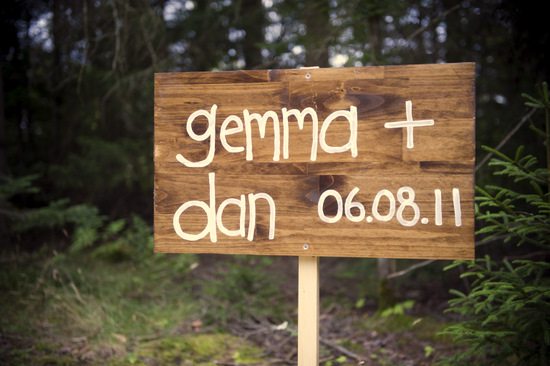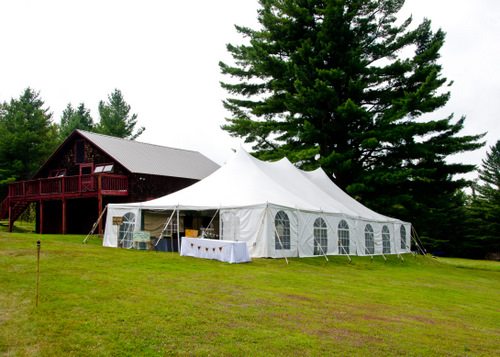 They looked really cute, and they were practical too. We used the first one to direct people to the ceremony location and the second one stood at the entrance to the tent (seen in the pic above). My parents are throwing us a post-wedding 'garden party' in September to celebrate with a bunch of our family friends who weren't at the wedding, so we're going to whip these bad boys out again for round 2.
This idea could totally be used for any event. Maybe an outdoor birthday party or anniversary party? If you've got the supplies to throw the wood signs together, then they are really pretty simple. It was zero-cost for us (since we already had the wood and paint), which is always my kind of project!