I'm in love with an all-white Christmas.
There is just something special about keeping everything neutral and bright. Instead of feeling cold or boring, when it all gets layered on, it can create the most magical, cozy and sophisticated look.
I rounded up some of the best, affordable all white christmas decorations. Super easy to add to your online shopping cart and create a pretty and snowy holiday look in your own home! I'm currently finishing up my Christmas decorating and can't wait to share it with you later this week!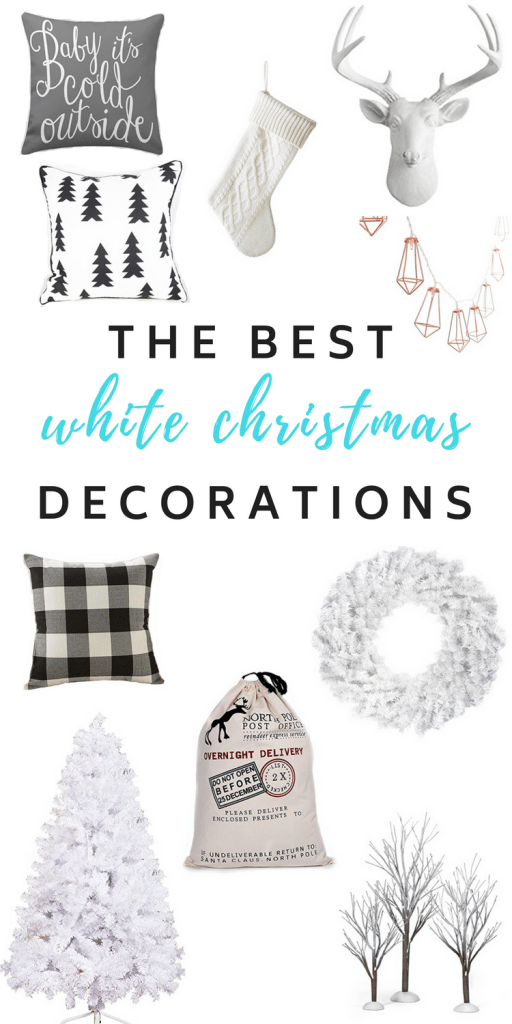 White Christmas Decorations:
Seriously, all of these are on my wish list!
Each product is from Amazon.com (if you're in Canada, it will pull up the same listing from the Canadian site, or the closest alternative!)
Are you an all-neutral christmas decorator, too? 
Related Posts:
–How to make the cutest wooden Christmas Tree
–Shop Joanna Gaines new Holiday Line!