When we were making over our master bedroom, one of the things I *knew* I loved was white linen duvet covers.
I love the look and feel of linen. That crinkled, lived-in look means you don't ever have to worry about wrinkles (it's supposed to be that way!), and the feel is soft and breathable.
Plus, it's timeless. Linen has been around forever and just always looks good. Whatever the aesthetic.
So I went on a hunt for a white linen duvet cover, but had to stick to a budget. Here is what I found!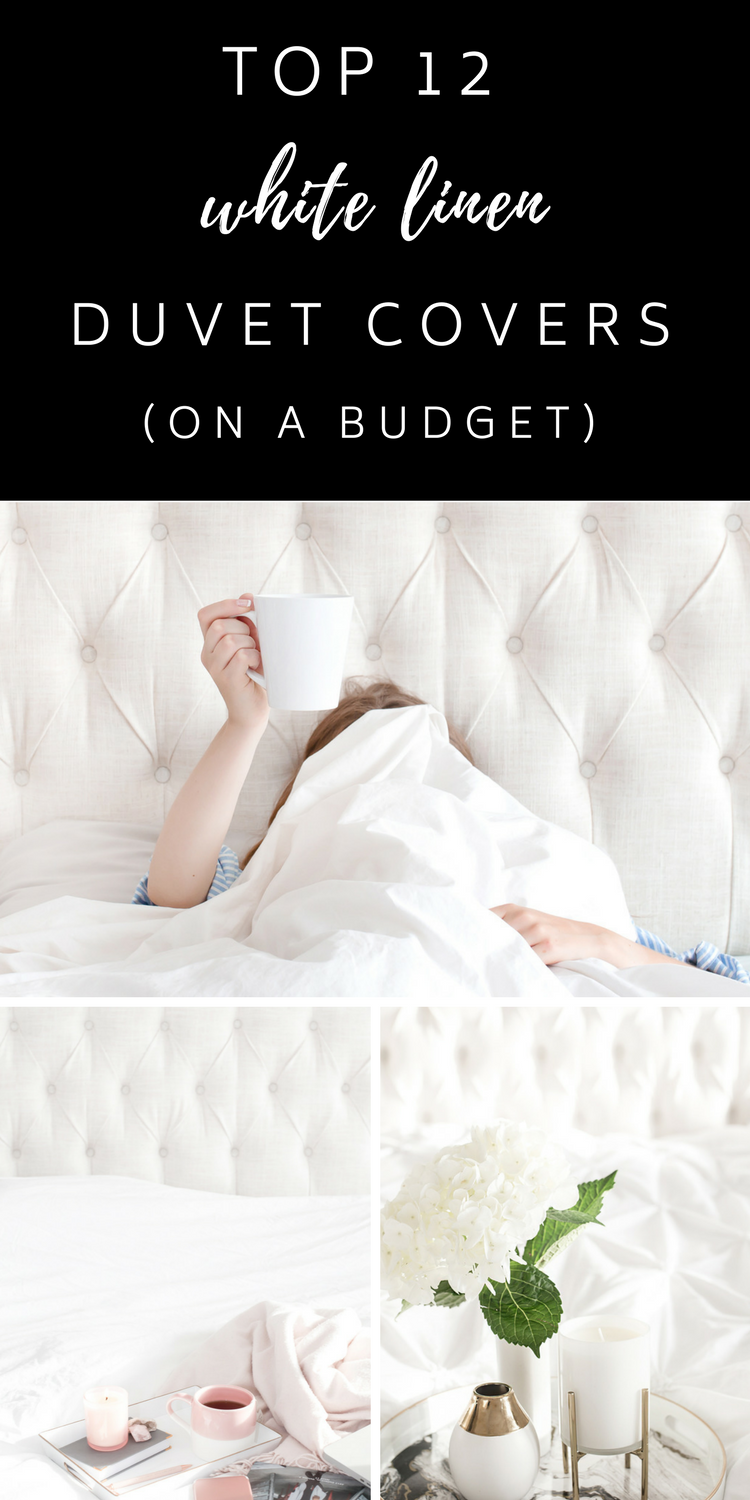 White Linen Duvet Covers:
Linen is an expensive material. These ones were the most reasonably priced I could find – with the Target Fieldcrest Duvet Cover being the cheapest option (comes in ivory, grey, seafoam green, and blue).

What we Chose:
I was *this close* to grabbing the Target one, but then decided to have a quick look on Amazon before I hit the buy button. I always forget to hop over to Amazon for home goods.
Surprise! There were a bunch listed at great prices. All of these are less than $200. When you're doing a search on Amazon (or anywhere really), you need to make sure that it's 100% linen, and not a "linen look" duvet cover.
The one we ended up going for was this one from Amazon which was $135 and free shipping (Canadian friends – I ordered it to the States, but it's here on Amazon.ca for $179Cdn and free shipping).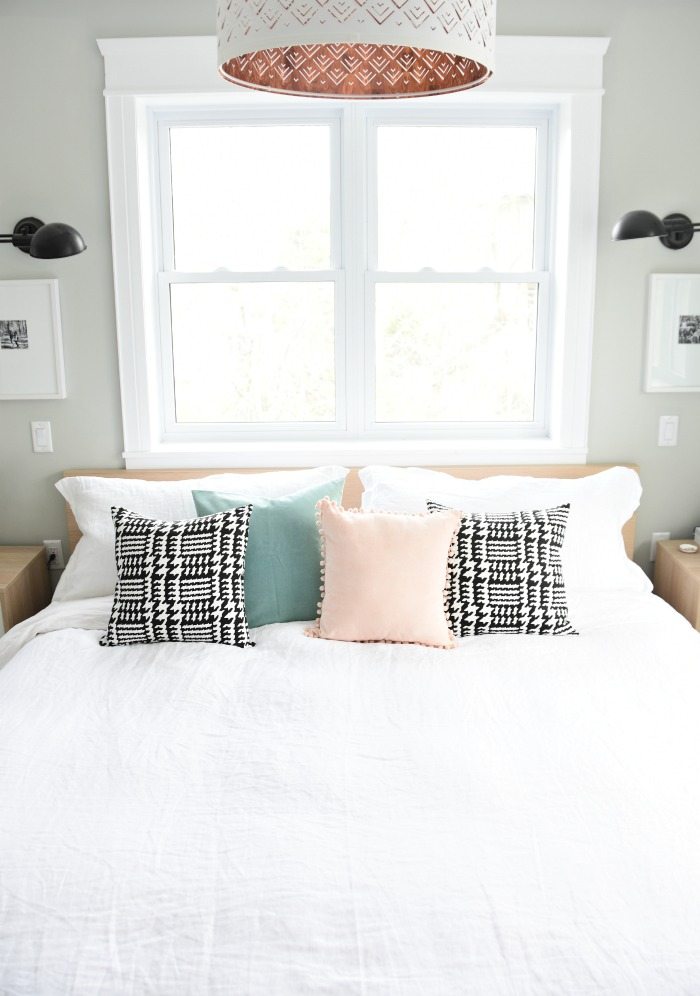 We are really happy with it! It looks beautiful, is very comfortable to sleep in, and is holding up super well. I would say my only complaint is that the buttons along the bottom can at times come undone, so you need to button them back up again. But not a huge deal.
It came with the two matching king size pillow shams, so it was easy to just throw a few decorative pillows on the bed and call it decorated.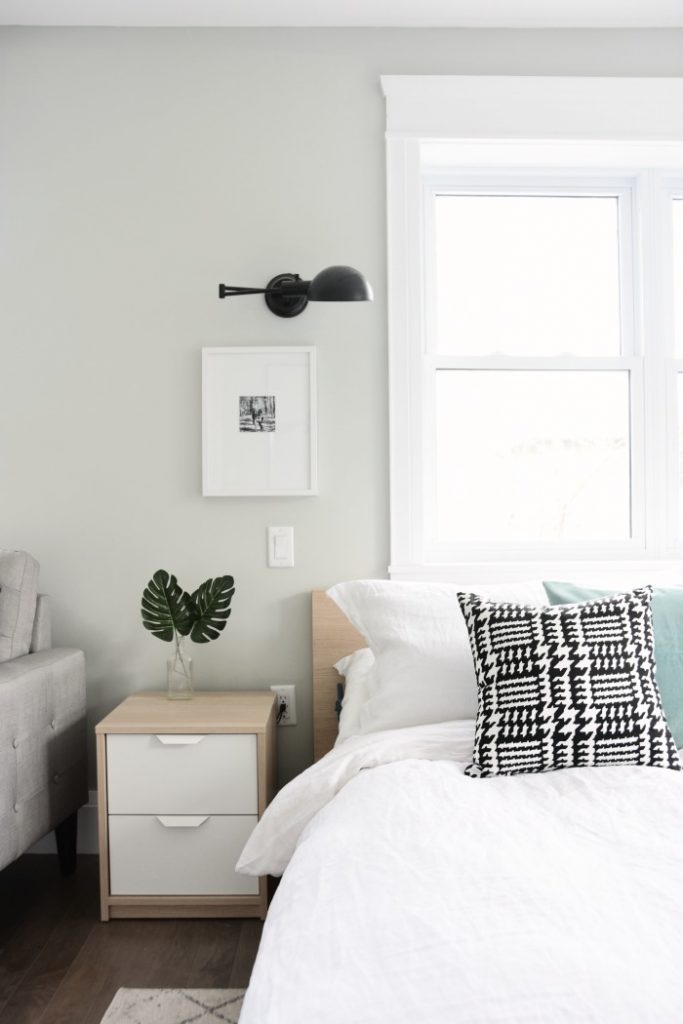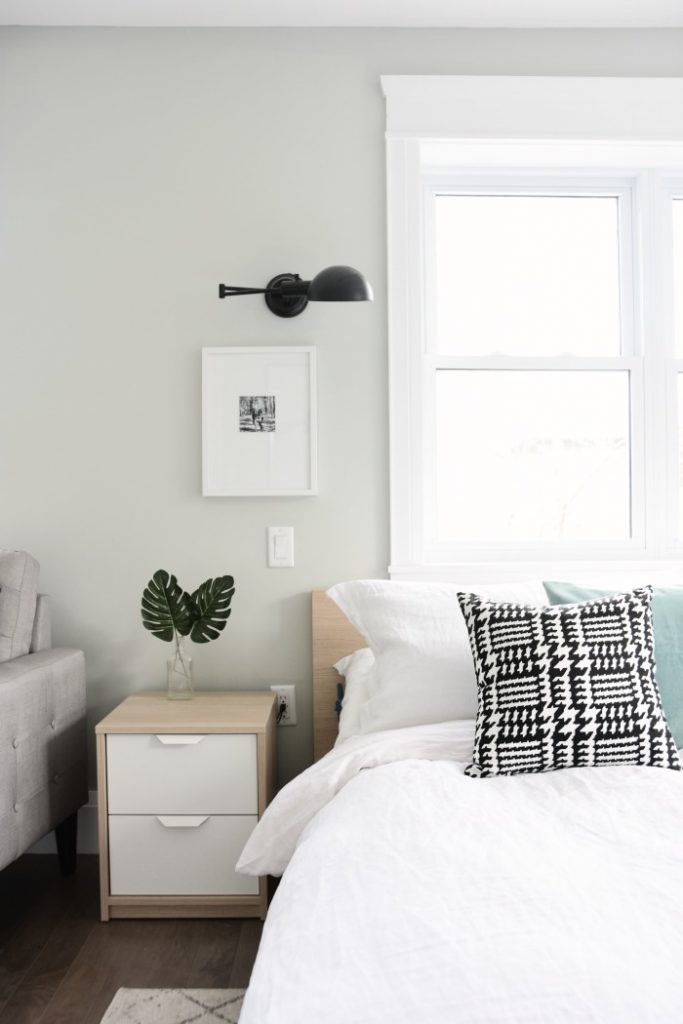 What about you? Are you a linen fan?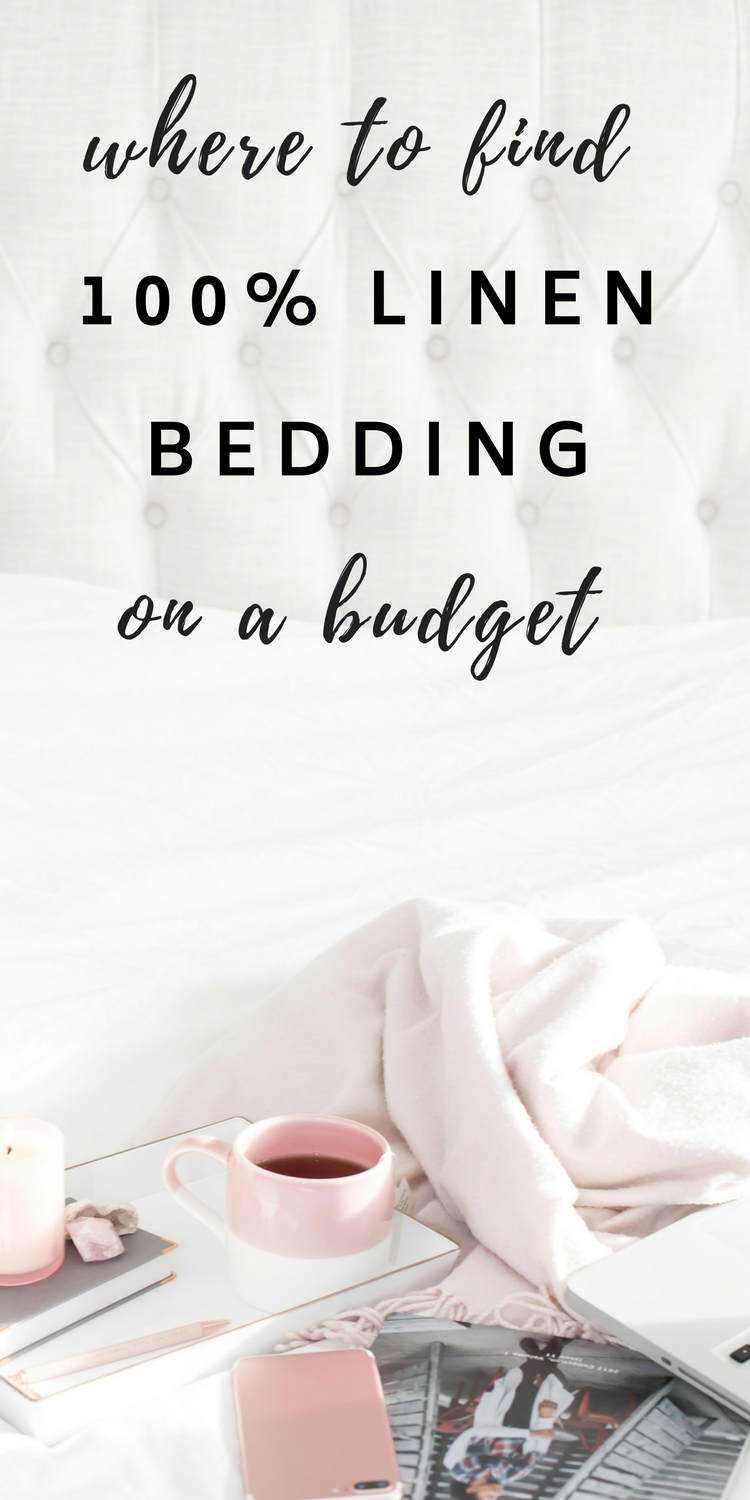 You might also be interested in:
–How we made over our Master Bedroom
–Big Art on a Small Budget (engineer prints!)