Well, shit just got real. This renovation/addition we have been dreaming about since we bought our house in 2009, and planning and drawing for the last year, is legit happening.
Right after we got back from our trip to England mid-May, we packed up our house in lightening speed (thanks to some lovely family members who helped out!), and hired movers to get the majority of our stuff into a rented storage unit. Then we packed up a truck and car worth, and headed on out to my parents' place in Merrickville – about an hour from Ottawa – where we have temporarily moved in. It's actually really nice being out here. Dan's commute now into town for work is a real bummer, but there are a lot of perks – a huge, bright two-bedroom, 1-bath basement to spread out in (the square footage is bigger than our whole house was!), having my parents around during the day to help out with Maya, and being out in this pretty country town over the summer. Once I go back to work, this whole renovation would have been way trickier to figure out (we probably would've had to rent an apartment in town), so doing it while I'm still off with Maya makes a lot of sense.
Anyway, back to the house stuff. As expected, everything with the bank and the permits has taken longer than was anticipated. That's always how it is, isn't it? I'll get into more details on that whole process a bit later, but for now I really just wanted to share the photos of where things stand. You guys, it's happening!
Here are some pics of the house once we had moved out. It looked dusty, and kind of sad, actually. It's funny how as soon as the people and things you love are out of a house, it can suddenly feel like a bit of a lonely place.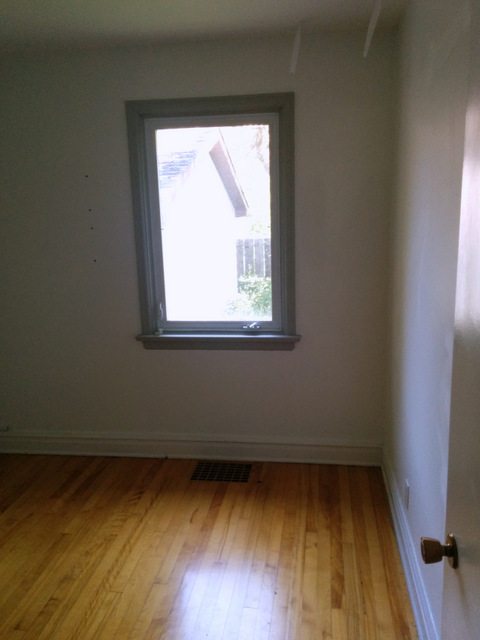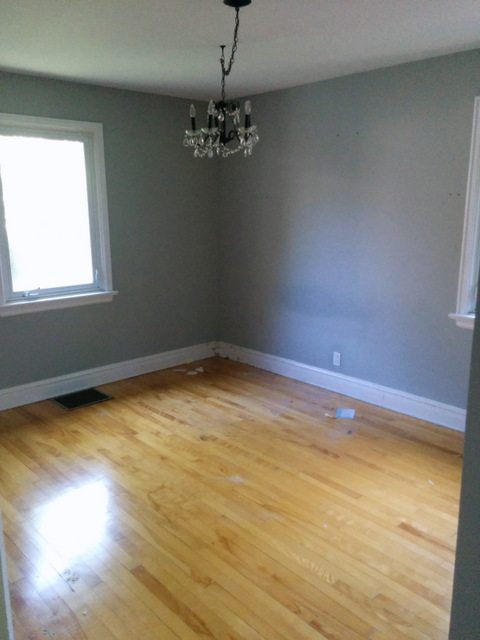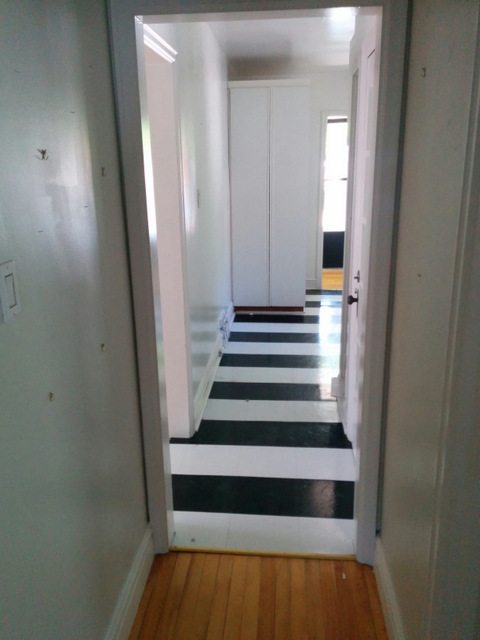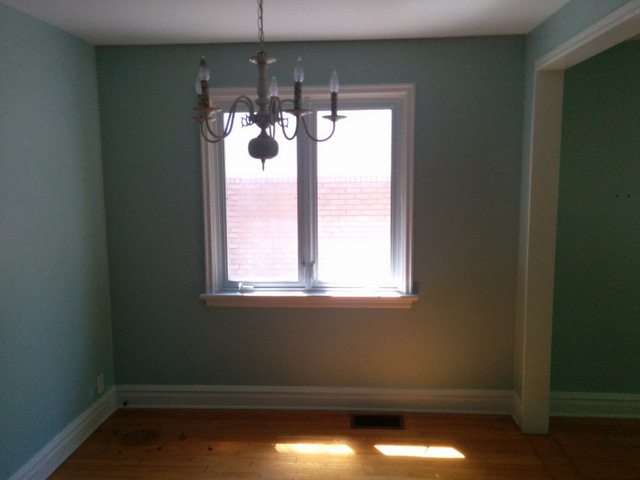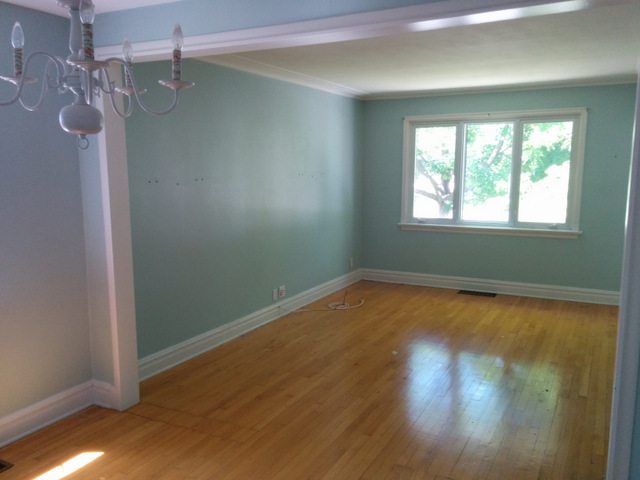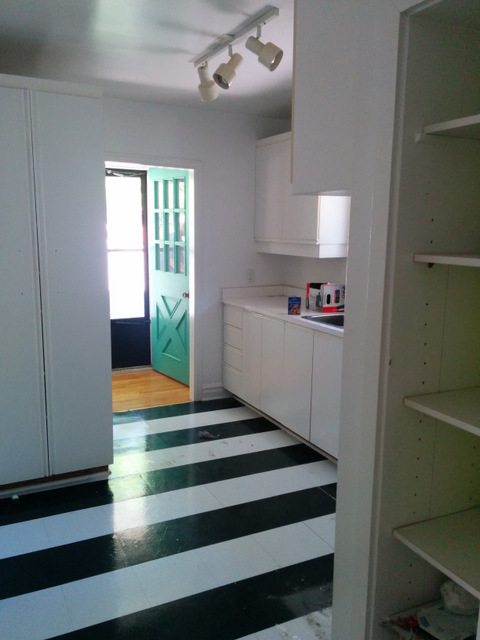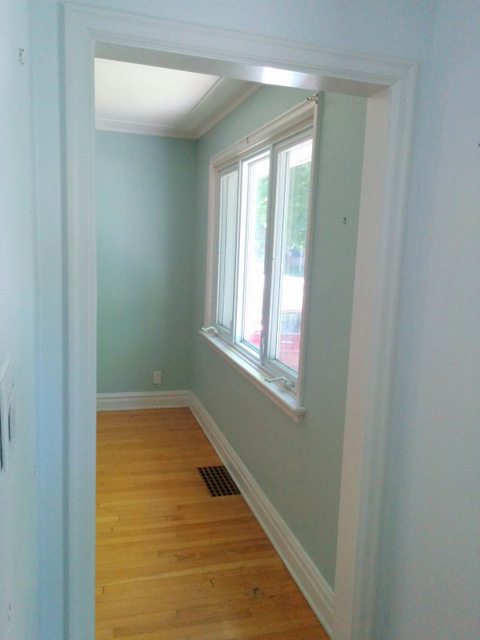 And as of yesterday, it was looking like this (!!!!!).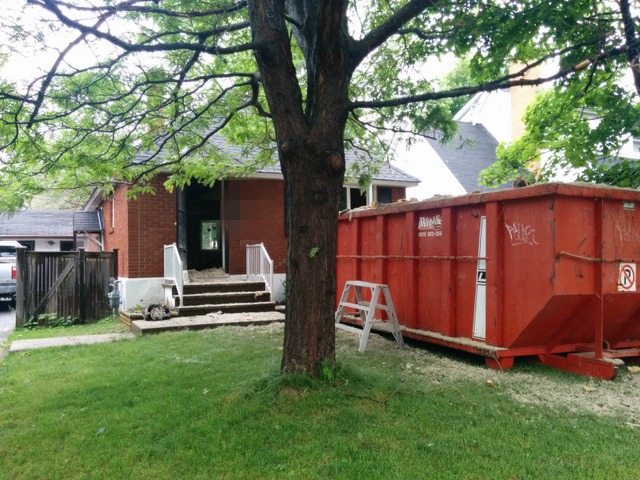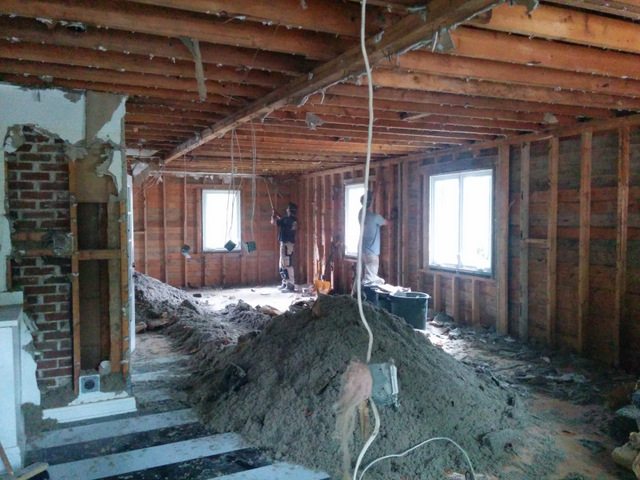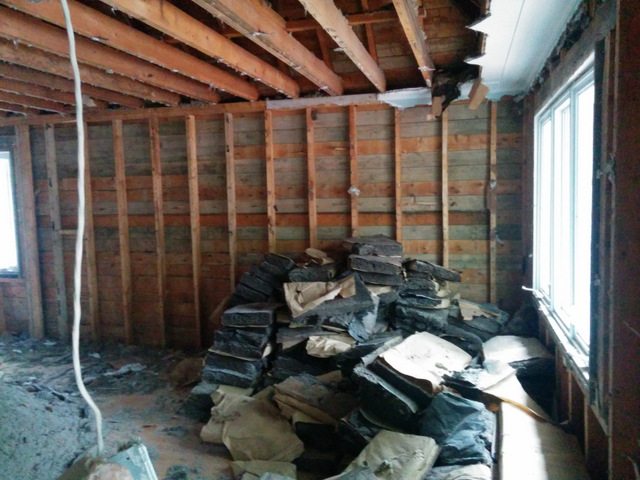 Eeeeee! The excitement is pretty epic around here.