Happy New Year, guys! Did you have a wonderful holiday? Full of family, friends, food, and cheer? I definitely did. Hubby, my parents, and I all jetted off to St Lucia for a week of total relaxation. Lots of sun, eating (OMG… a LOT of eating… my jeans are feeling a little snug!), reading, and lazing about. It was exactly what we all needed after a pretty hectic fall. I totally unplugged (no cell phone, internet, blogging, nothing!) and it was perfect. More on our holiday in a few days.
In the meantime, I thought it would be fun to do a little bit of reflecting on 2012. It was definitely my best year yet on the blog. Lots of renovations, projects, and other fun posts. Here is my best-of round up.
Fave 4 Head-to-toe Room Makeovers
#1: Our main bathroom which we gutted and re-did, thanks to gift cards and monetary gifts from our wedding. Best present ever. That bathroom still makes me totally happy every morning when I go in to shower.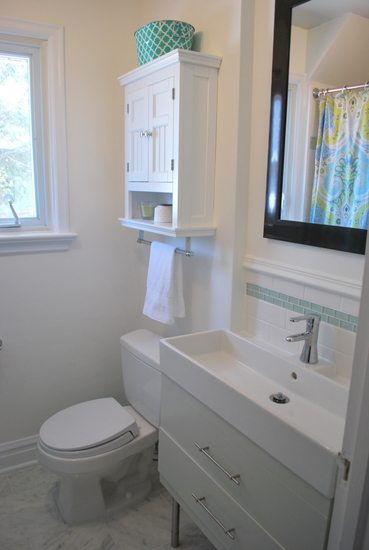 #2: Early in the year we did our $200 kitchen makeover. We painted the oak strip cabinetry, added hardware, and tiled the floor with peel 'n stick laminate. A super budget makeover which totally changed the room. It is a great "for now" step until we can gut-and-reno in there.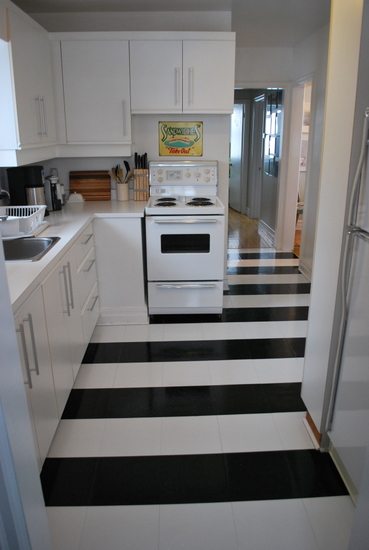 #3: I had so much fun decorating my friend's condo (my first "client"!) from start to finish. He loved it, and so did I!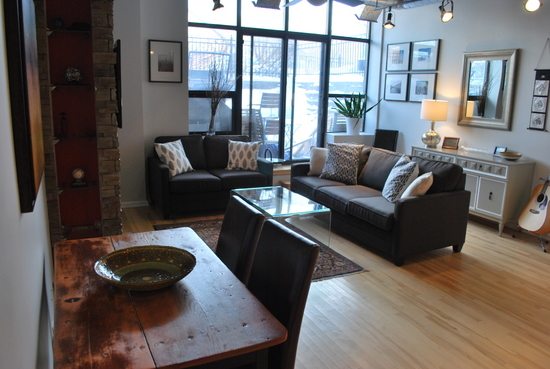 #4: Definitely the most fun and colourful project of the year was the nursery I decorated for two of my best pals. And the best part? Meeting their little guy, Sawyer, when he made his big entrance on Oct 1st. It was love at first sight.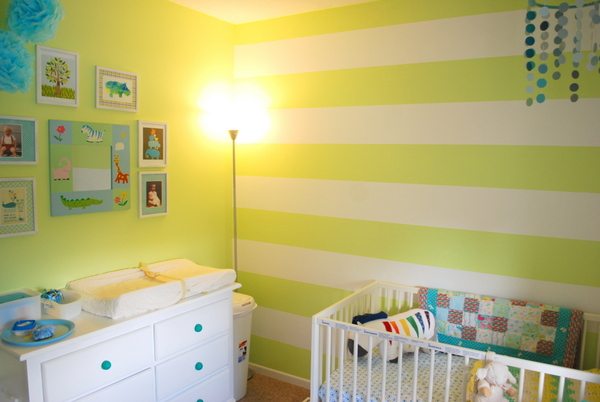 Top 7 DIY's of the Year
Oooh this one was tough to narrow down. Since DIY projects are the meat and potatoes of this blog (and one of my fave things to do in my spare time… obvy), I had quite a few to choose from. Here is a mixture of big and small projects… most of which involve paint (but who's surprised?).
#1: My painted chevron ceiling was definitely my fave DIY project of the year. And that entryway has since been further updated with a minty mirror, narrow shelf, and thrifted light fixture.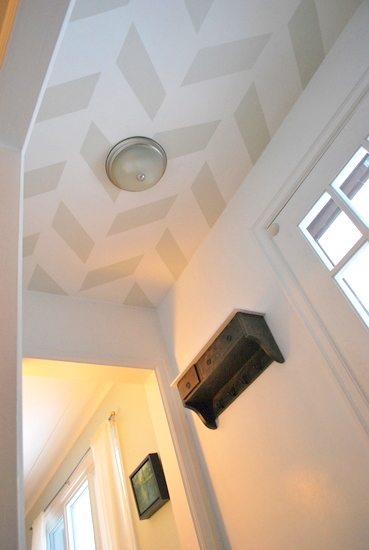 #2: The two tone dresser that we moved into the dining room has really made the room feel bigger and is amazing for storage.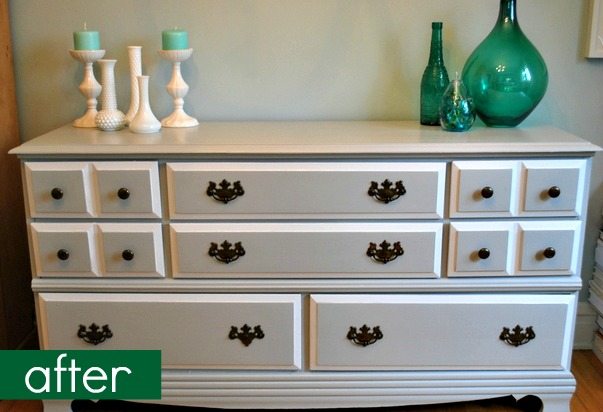 #3: The bedroom tweaks like our upholstered headboard, TV gallery wall, and two tone closet doors were a fave for sure. Our bedroom is one of those rooms that seems to be always in progress, but it's getting there.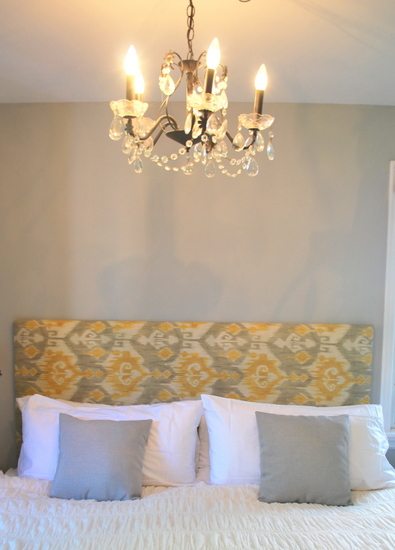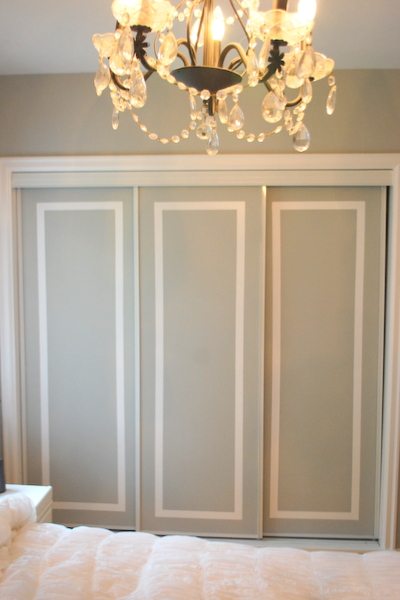 #4: The hallway of frames has definitely added some interest and fun to this little space in our pad. I know I have said it a million times, but I still love me some IKEA Ribba frames.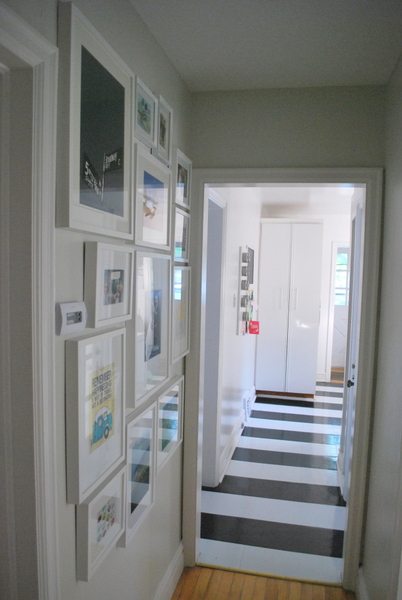 #5: A quirky and fun project this year was my triangle stamped cake stand. Plus it gives me an excuse to bake cupcakes.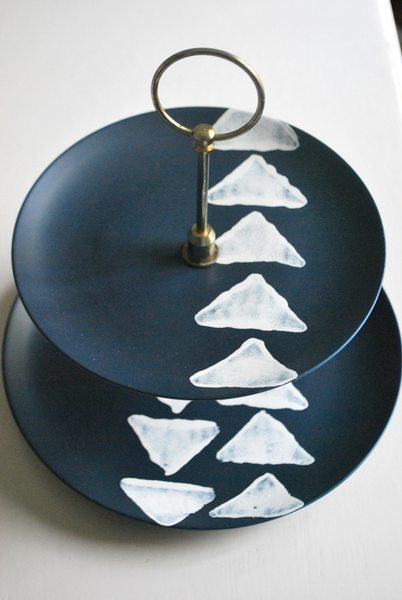 #6: I had been meaning to make a mason jar soap dispenser for ages, so was happy when this one turned out to be pretty cute.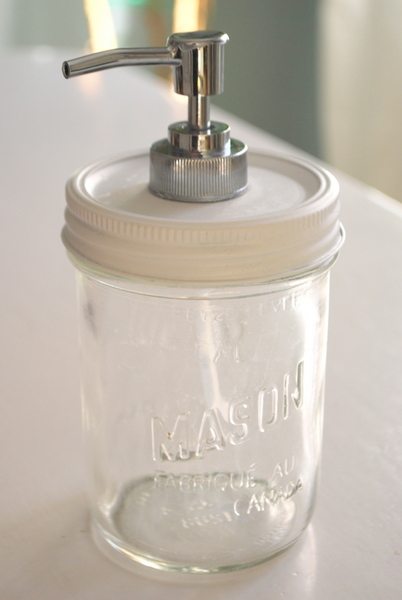 #7: And last but definitely not least was my biggest DIY project of the year – my new harvest table! A big thanks to my Daddio for helping me figure out all of the heavy lifting on this one (and for the use of his workshop and tools!). Plus those spiffy new white eiffel chairs were a total splurge for this year. Love, love, love.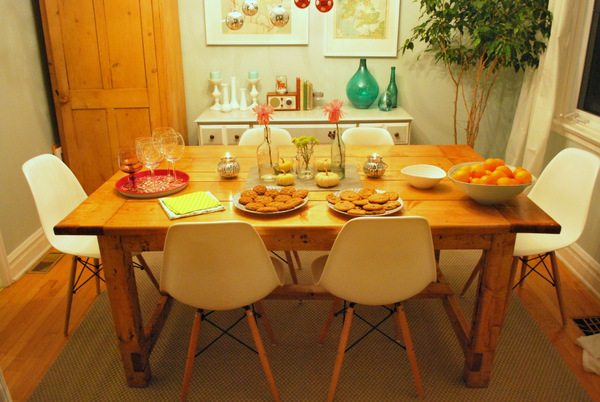 Getting Bloggy in 2012
2012 was the first year that I participated in a blogger event and poured some real time and energy into my little space in the blogosphere.
I went to my first blogger event, blogpodium (along with the Interior Design Show in Toronto), and to a second blogpodium event in the spring! So much fun to learn some stuff and meet some totally fabulous bloggers.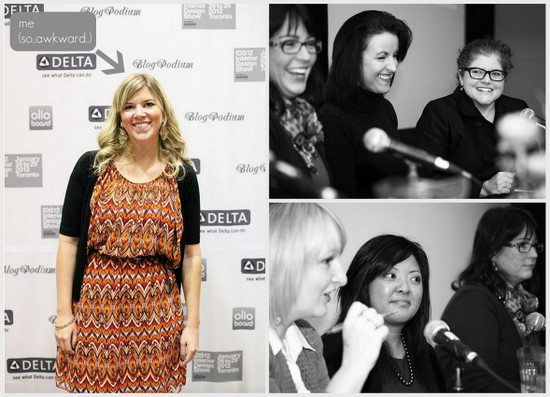 Then later in the year, I met DIY blogging's power couple, Sherry and John from YHL. Swoon!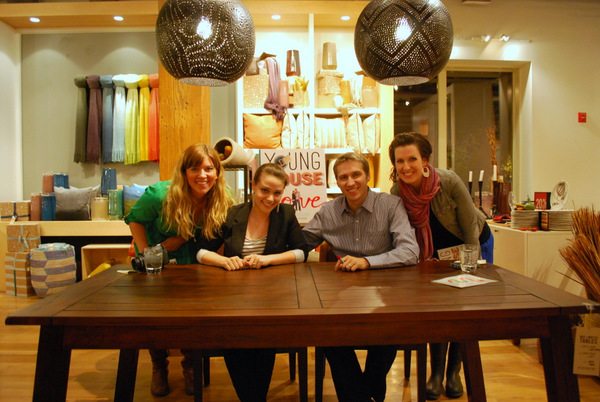 I refreshed the blog look in late 2012, as it was definitely time for a little upgrade. There are still a few small tweaks I would like to do, but we're getting there! I think the overall look is a lot more clean and polished and more 'me'. Let me know if you have any suggestions!
I had several very happy moments of blog love this year. Being featured on Young House Love, Apartment Therapy, CityLine, Design*Sponge and other great blogs made me totally giddy. Man I love you guys! Oh, and to cap off the year? A HUGE thank you to Jen from Rambling Renovators who included me in her 'Great Reads of 2012' series. So flattered. Be sure to go check it out!
2012 stats 
The year in stats. Here are the biggies:
– 157 total posts. That's pretty much exactly 3 posts/week for the 52 weeks in a year.
– September 6th was the busiest day on the blog.
– 5 posts of the year that got the most views: Project bathroom: the reveal, Pinterest challenge: stenciled curtains, Kitchen makeover step 3: the floors, the DIY files: upholstered headboard, the DIY files: faux capiz chandelier.
– The majority of you lovely readers are based in the United States, with readers from Canada and the UK following closely behind.
This crazy thing called life: 2012 styles
2012 in life outside DIY projects and house reno's was pretty fab, too. I opened a little esty shop selling prints and paintings which has been so much fun, started tackling my 30 before 30 list, continued my same 9-5 job in public health here in Ottawa, giddily welcomed several new babies in the family (nieces/nephews/cousins – so fun!), and paid off all of my student loans from doing my Master's in England in 2010-11 (felt SO good!). Danny and I also celebrated our first wedding anniversary in August and started a few fun anniversary traditions.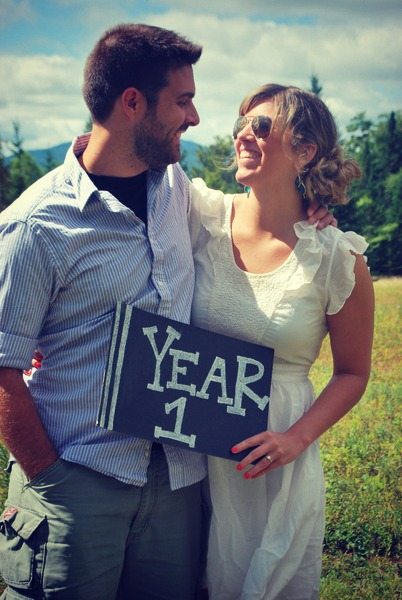 In terms of travel, 2012 didn't disappoint. I did a girls trip to Nicaragua (totally amazing!), hit up Boston and Washington DC with the hubby, and just got back from a week in St. Lucia. Travel is a top priority for Dan and I – we both love it so much and definitely have the travel 'bug'- so it was good to get several great trips in this year.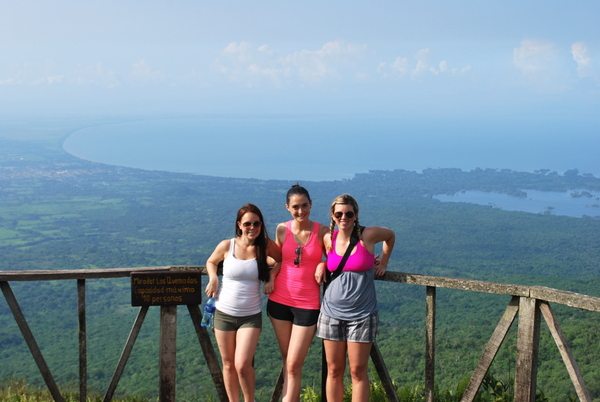 Well, there you have it. The 2012 wrap up. Here is hoping that 2013 brings more laughter, adventures, and yep, DIY projects!
What about you guys? Have a great 2012? Any favourite moments? Making any resolutions for 2013?