Here is a crafty tutorial that I meant to post pre-Christmas, but got, you know.. sidetracked. Whoopsies! They were part of my handmade pressies to some family members (which were given alongside my mason jar christmas cookies).
Two things inspired this gift idea. One was that I had a stamping/stencilling kit that a lovely friend had given to me a few years ago that I had yet to try on anything but paper, and secondly was that I spotted some super sweet stamped tote bags on Pinterest (my go-to spot for inspiration).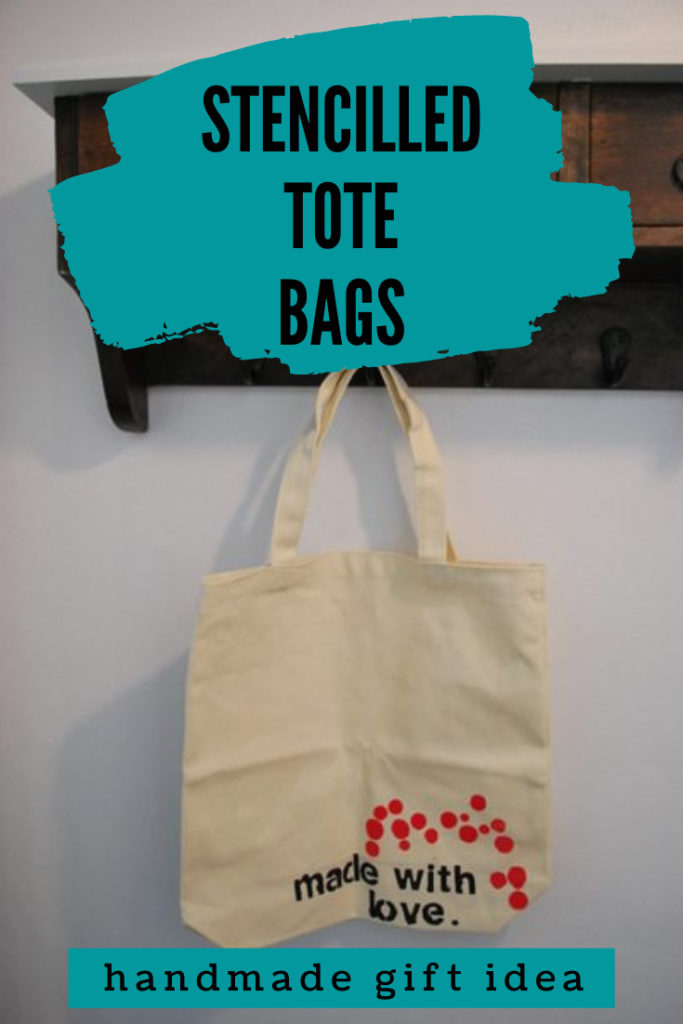 I grabbed some plain tote bags from Michael's, my stencil kit, and some fabric paint (which you can buy at any craft store). The only thing I didn't love about the tote bags was that I like the handles to be longer. However since I was doing these a bit last minute, I didn't have time to order any online. Live and learn.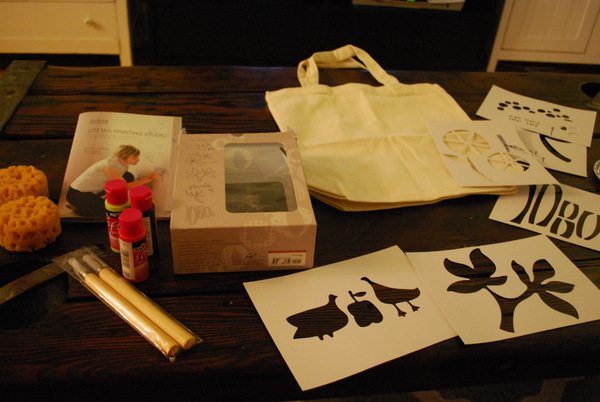 I was keen to try out the different stencils, so just sort of went for it and didn't plan anything out too much. After taping the stencil in place and inserting a piece of cardboard inside the tote (otherwise your paint will bleed through to the other side), I got to painting.
Just a bit of paint on the sponge and a bit of 'tap tap tap' onto the stencil. I didn't press too hard as I didn't want it to bleed outside of the lines.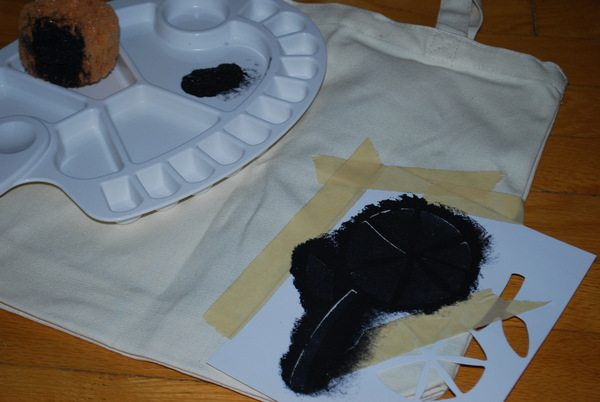 I decided that I loved the black and pink the most, and had some fun putting some words on the bags too. These aren't going to win any prizes, but they only took an evening to do and are kinda sweet. Plus, you can always use a tote bag in the back of your car for an impromtu food shop, you know? Practical.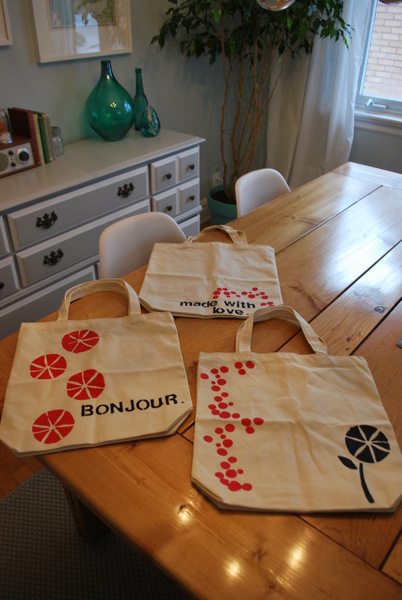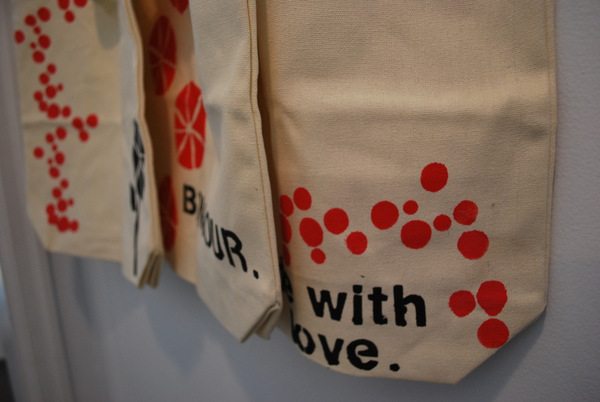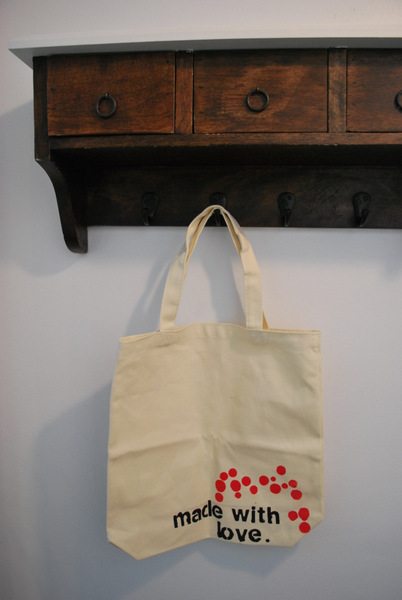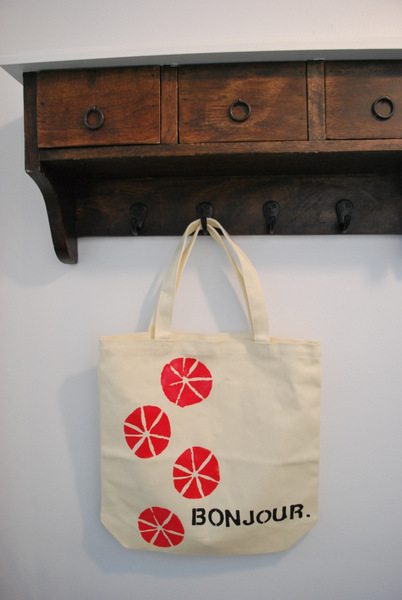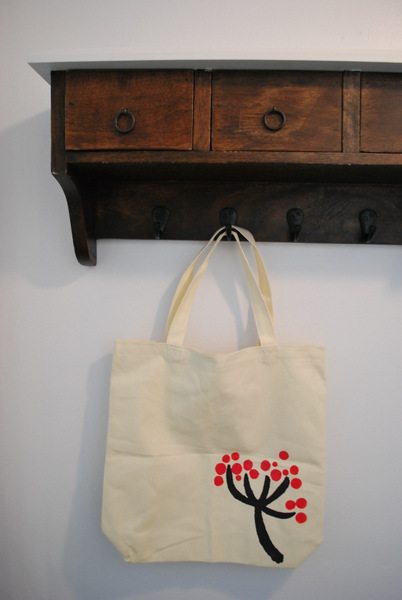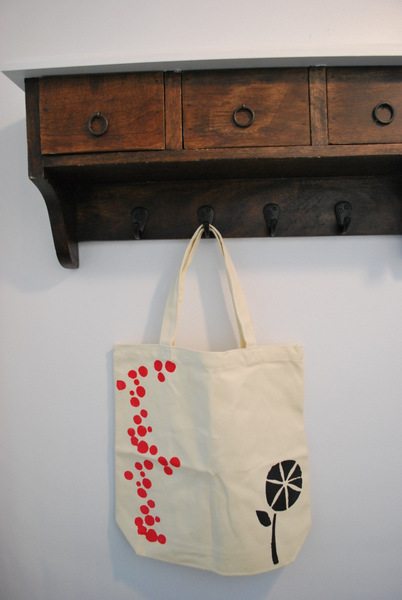 Verdict? Stencilling and stamping is fun. Next time, I'm thinking potato stamp.
What about you guys? Done any stencilling or stamping crafts lately? Ever done a tote bag or fabric? Maybe some walls? Got any special tips or tricks?