Last August, I posted about the new gallery wall in our hallway (not so new anymore!). I did the one main wall at the time, always with plans of adding additional frames on the opposite wall. Well, I finally got around to it. Better late than never, right?
Reminder – here is the wall 'o frames phase 1.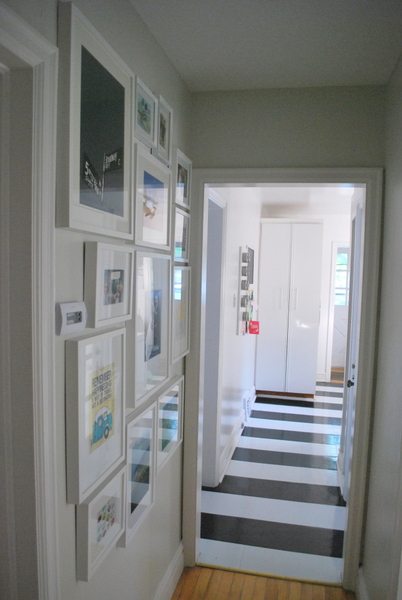 And here was blanky blankerson wall on the opposite side, staring back at me every day saying "gimme some frames, yo!".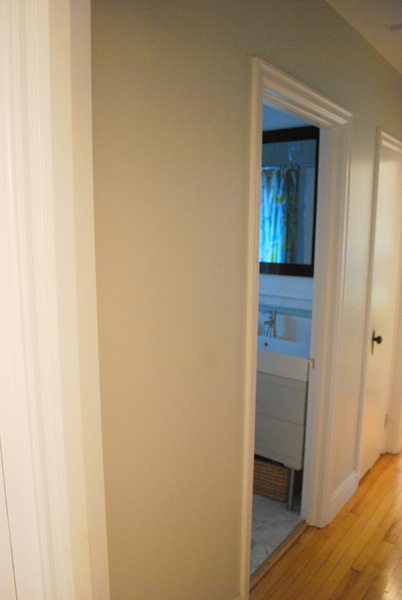 I grabbed two more large Ribba frames on a recent IKEA trip (Hi I'm Gemma, and I'm addicted to Ribba frames), and paired them with two smaller ones I had lying around. It was a pretty tight squeeze, but we got all four of these guys in. As usual, I planned out the arrangement using newspaper (cut to size of the frames) before sticking any holes in the wall.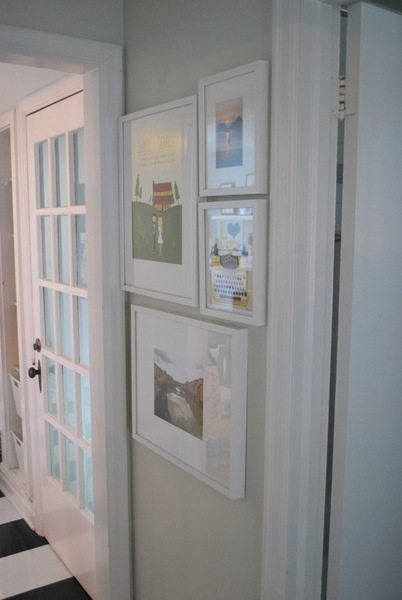 Framed are a few personal photos from our travels, a personalized wedding poster that I bought for Dan for our first anniversary, and a typewriter poster I already had.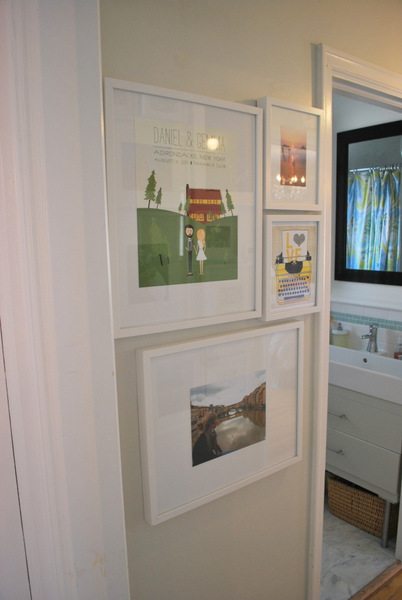 It now feels so much more balanced with the other side of the wall. Oh, and don't look up at the ceiling… I still have to do some serious patching, painting, and straightening up of the light fixture up there and owe you a post about it.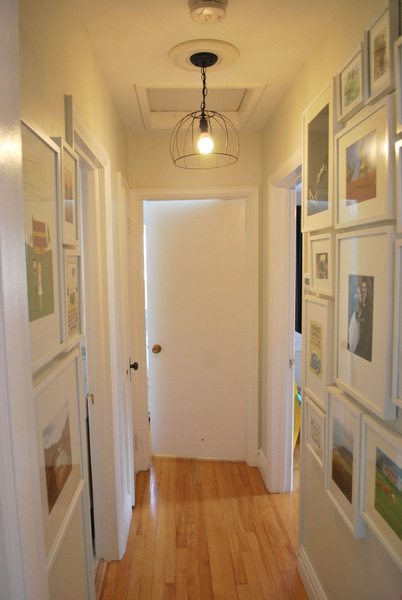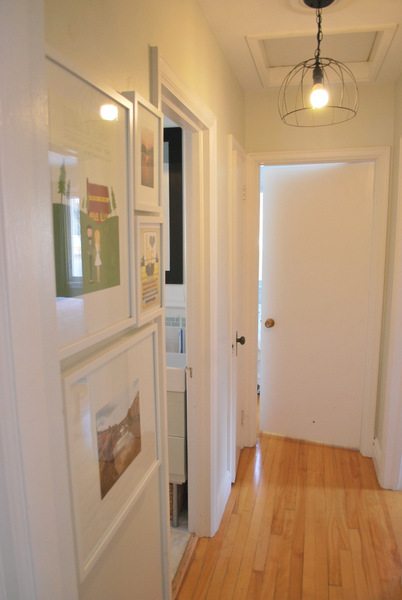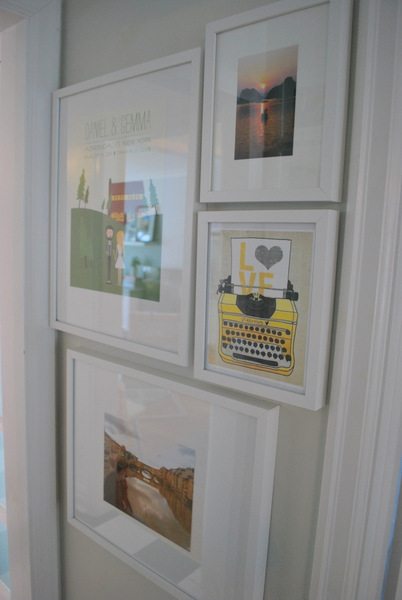 There is still an even narrower slice of wall between the bathroom door and the linen closet which I might try and plaster with frames too at some point. You know, just to drag out this project some more…. phase 3!
You guys hanging any artwork lately? Into the mixture of prints and photos, like I am? Love Ribba's? C'mon… I know there are others of you out there.  
Oh, and don't forget to enter the$100 HomeSav giveaway. Closes tomorrow!