After several weeks of wedding project posts (scroll back to see how we DIY'ed everything from our favours, to table decor, to the seating chart), I think I've just about come to the end of my wedding craft frenzy. So I thought I would cap things off by doing a little post about the day itself.
It was perfect — it was everything that we had hoped for and it just felt like us. Relaxed, fun, and full of love. It's a pretty amazing thing to have all of your most loved family and friends all in one spot at the same time, and we just tried to soak it up as much as we could. Since we had an out-of-town wedding, it was really nice to get to spend that extra time with everyone. Most people came for several nights, so we made a long weekend out of it and just hung out by the lake, had some good meals all together, and enjoyed the company.
The whole thing went down on August 6th at a private club (which Dan's family have been members of for over three generations) in Newcomb, NY — smack dab in the middle of the Adirondack Park. It's a beautiful setting surrounded by mountains, trees, and lakes.
We started the day off with some yoga with the bride (taught by my yogi sister!) and golf with the groom.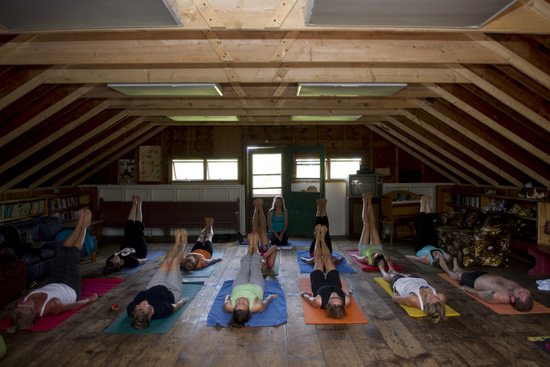 After lunch it was time to start primping…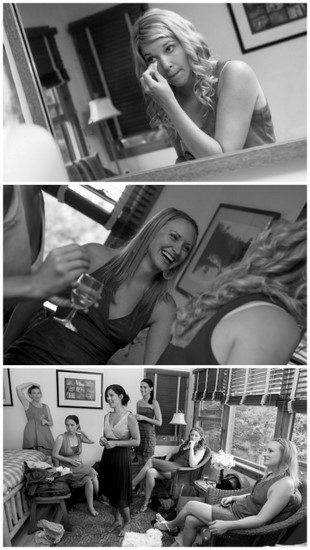 The actual ceremony took place in a field beside Dan's Grandmother's cottage, where Dan spent his summers growing up. I quickly fell in love with this spot soon after Dan and I met, so it was nice to get married in such a meaningful place. Dan's uncle officiated the ceremony (that's a story on it's own, but thank you International Life Church Monastery and your online ordaining business).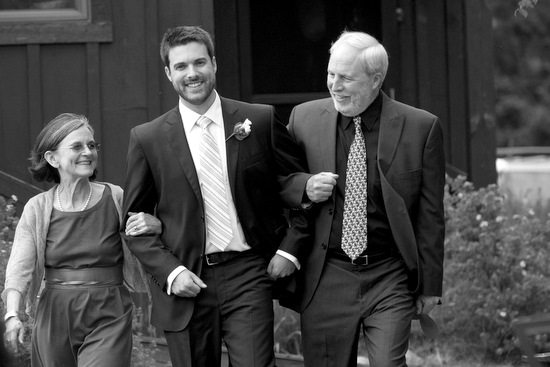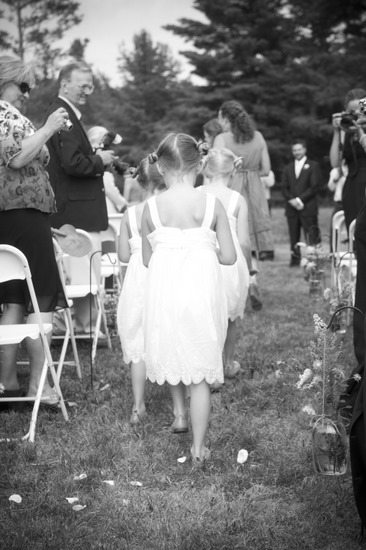 We asked a cousin to read 'Us Two' by A.A.Milne, one of my favourite passages and something I had read at my late godmother's wedding, and had another cousin sing 'Ave Maria' (she is pursuing a career in opera singing).
Since we weren't tied to the traditional wedding vows or a particular religious ceremony, we decided to write our own. Dan's vows were beautiful — I think he had most folks shedding a tear or two — and mine were typical me: serious but with a side of sarcasm (I promised always to rinse out my cereal bowl before I put it in the sink and to always join D in his dance routines around the house).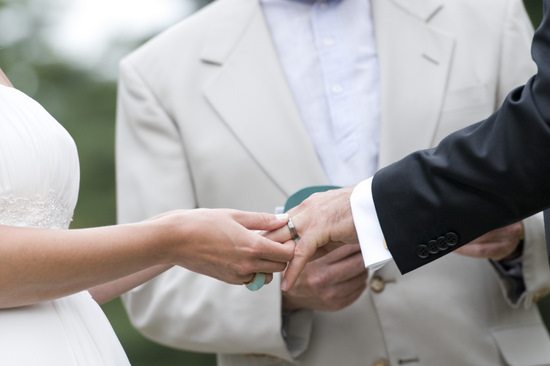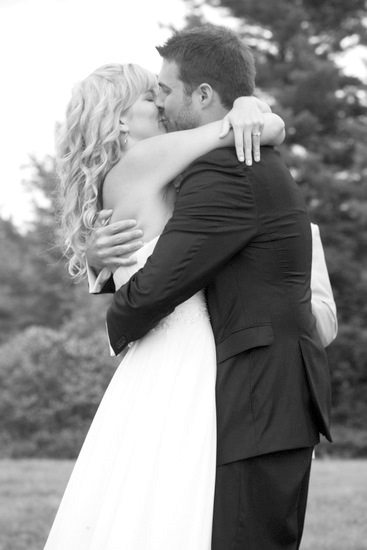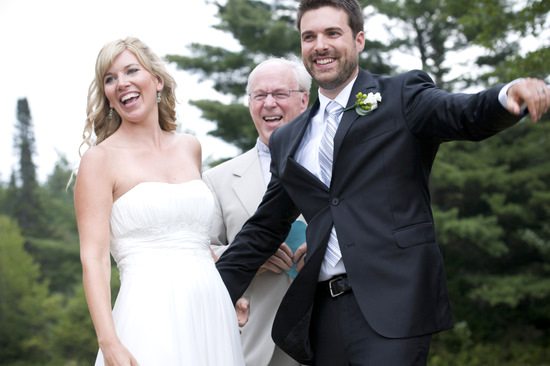 We had a lot of fun taking our wedding party pictures. Some great photographers + 12 hilarious guys and gals made the whole thing super fun.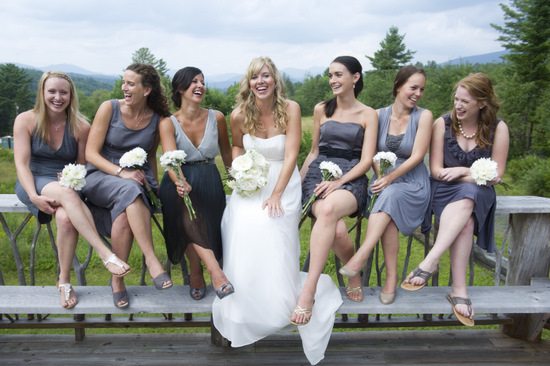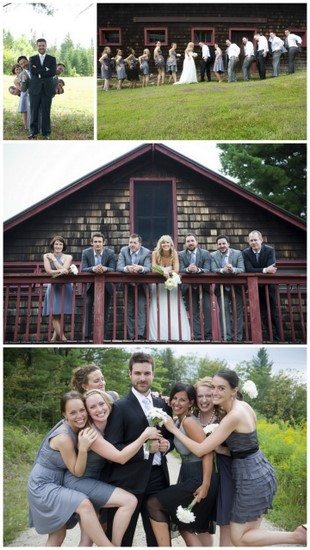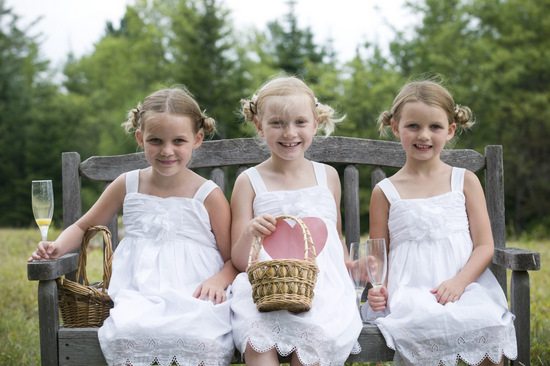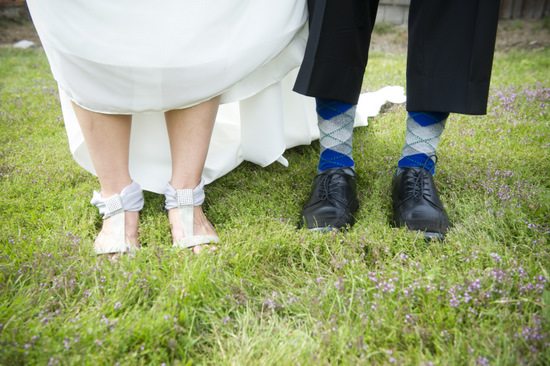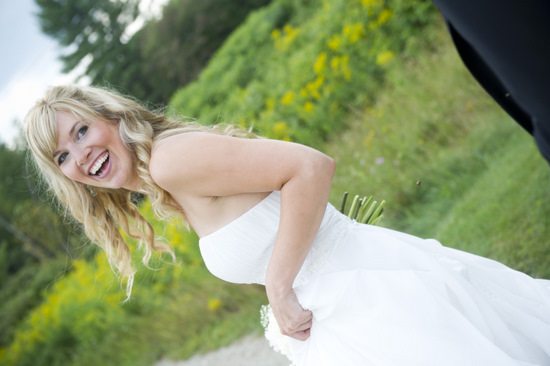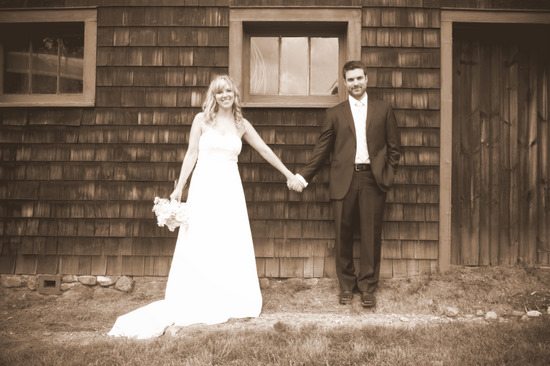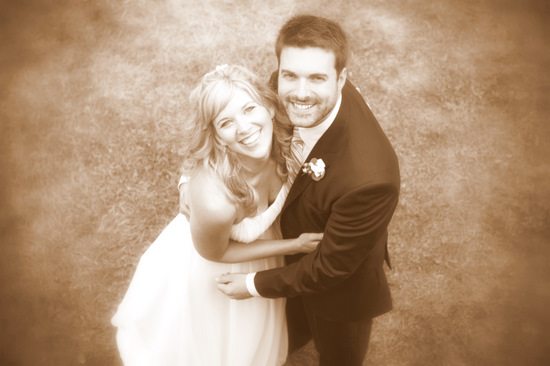 Right after the ceremony, we had a little cocktail hour. We had champagne and some yummy hors d'ouevres made by my culinary genius of a best friend. This was great since it gave us an opportunity to mingle and chat with all of our guests.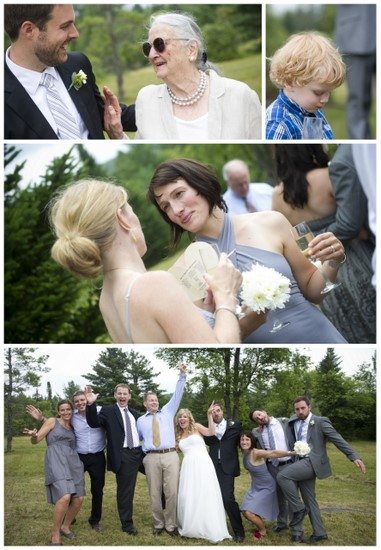 The reception was in a big white tent on the property, so folks just had to walk down a little hill from where the ceremony had taken place.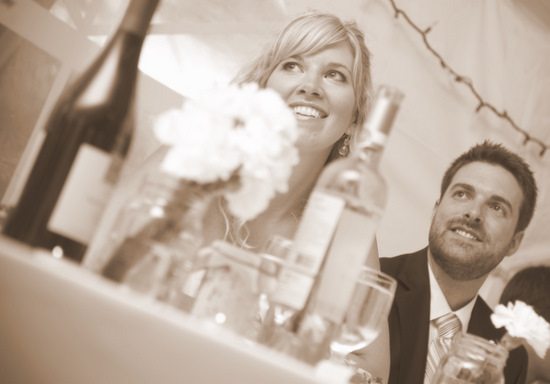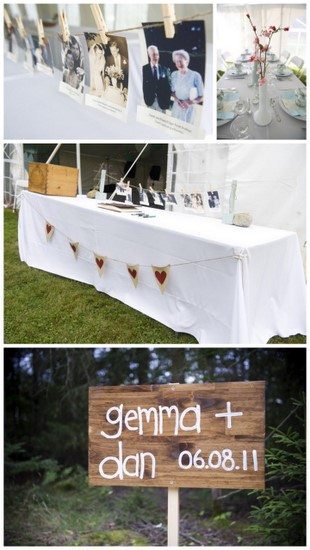 Our "photobooth" was a total hit. All we did was hang some fabric as a backdrop, throw up my burlap bunting (see that project here), and bring a bunch of fun props. A couple of my super sweet bridesmaids took over the props job and brought amazing stuff, ranging from big sunglasses and pirate costumes to mustaches and bowties on sticks. So. Fun.

And then we just had a huge dance party. It is no secret that Dan and I L.O.V.E. to bust a move. We got the party started with a rockin' first dance. We began with our fave James Taylor tune and then kicked into high gear with a little choreographed number to 'give me everything' by PitBull and NeYo — yep, we're those people. Everyone busted some sweet moves, including my Dad who was on that dance floor into the wee hours of the morning.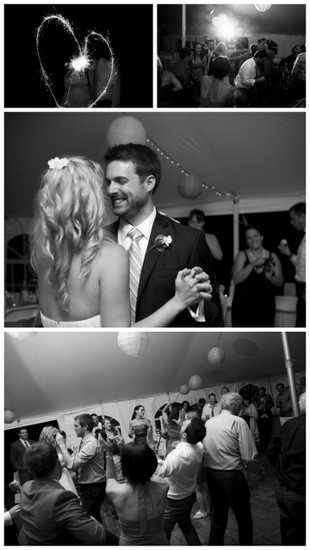 We couldn't have had a more amazing day. Thanks to all of our friends and family who made it unforgettable. Much love! xo.
Pssst- we totally loved our photographers. If you are in the Ottawa area and want to hire some super chill and super talented photogs, get in touch with www.stemphoto.com