When Dan and I got engaged we very quickly chose our wedding party peeps — it wasn't a hard decision since we've got some of the best family and friends ever. The party, however, wasn't small. I had 6 gorgeous gals on my side (my sister + 5 BFFs) and Dan had his sister, 2 brothers, 2 male cousins, and his best friend. So having 12 of our favourite people meant that we needed 12 outfits. Although I don't have anything against picking out a dress and asking all the girls to wear it, I felt that since Dan and I couldn't pay for the dresses ourselves (hello, budget DIY wedding!), that it was a bit unfair to ask the gals to pay for something that they might not totally love. If we had all lived in the same area and could've gone shopping together and found a fab dress on sale for everyone, then that would've been great, but with me in London and the girls scattered across Canada, that wasn't going to fly. So I had to decide what to do: enter "pick your own" gray bridesmaid dresses.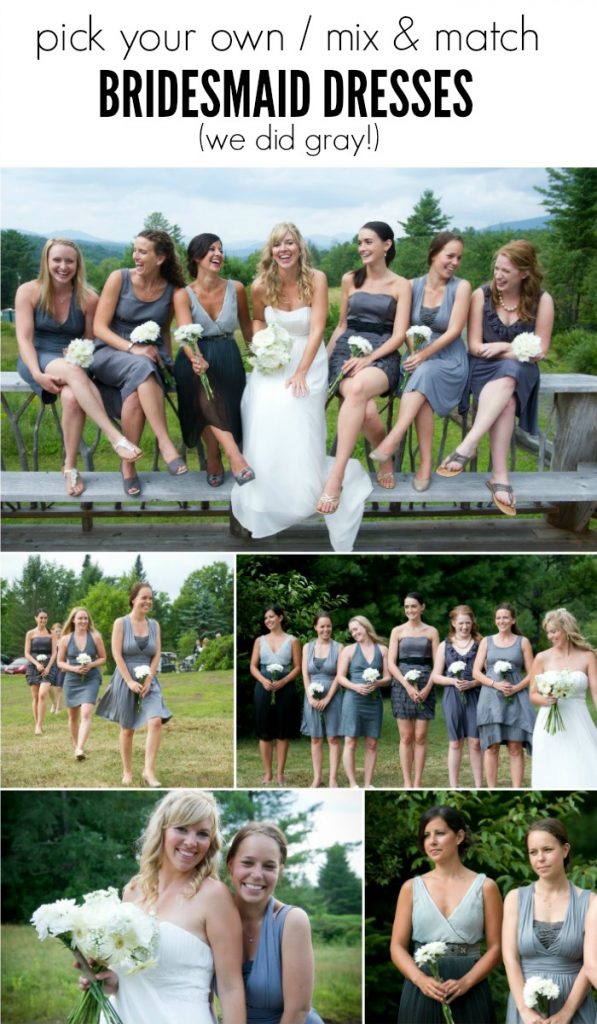 How we decided on this? I browsed my fave wedding websites high and low and found that I kept coming back to the wedding parties that wore one colour but in a variety of dress styles. It looked coordinated but a bit random and totally love.
Next up was deciding on a colour. Since I wanted the wedding to feel romantic and earthy, I didn't really want to choose a bold hue. The solution? Gray. Not only do I adore grays in various shades in my own home and wardrobe, once I saw a few wedding party inspiration pics, I knew I was in love…
So pretty, right?! Once I told the girls my idea, they all seemed to be really on board. Some already owned gray dresses and some went off shopping and found something that they loved and fit their budget. I had only seen 2 of the dresses pre-wedding, but I just had a good feeling that everything would work well together. Well let me tell you, my girls looked S-T-U-N-N-I-N-G. I might be slightly biased, but I don't think I could have a more beautiful group of besties.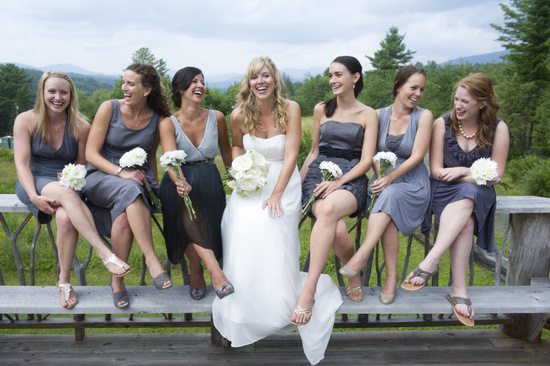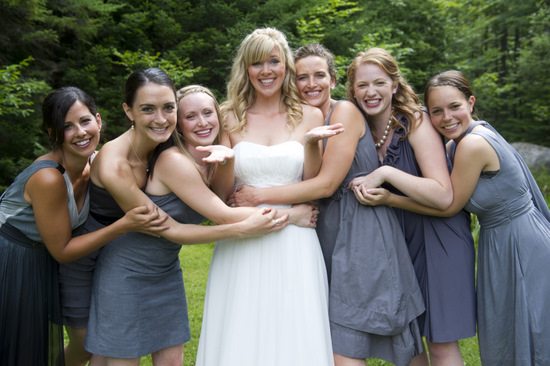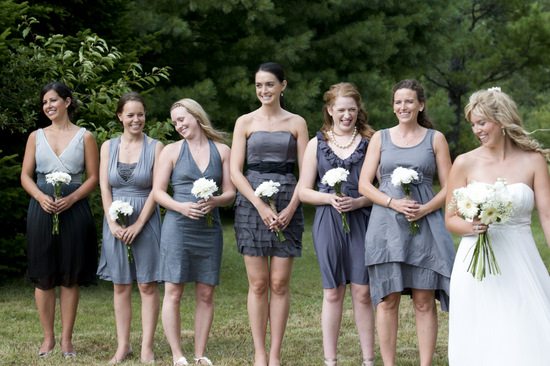 As for Dan's side of the wedding party, I gave his sister the gray-dress instructions as I had done with my girls, and then told the boys to wear gray suits. It didn't matter to me too much about how light or dark gray the suits were, especially since we had gotten Dan a black suit so we knew he would stand out. We got the boys ties as groomsmen gifts, so that helped tie (ha?) the whole look together. Here they are being their usual goofball selves…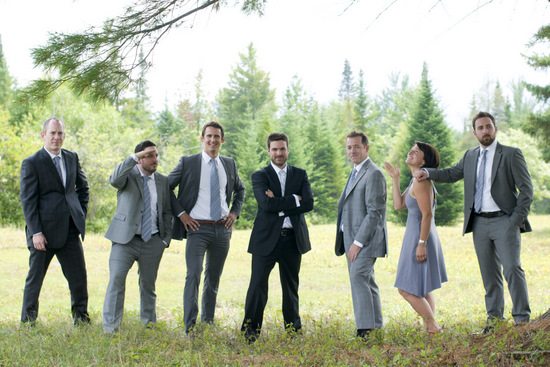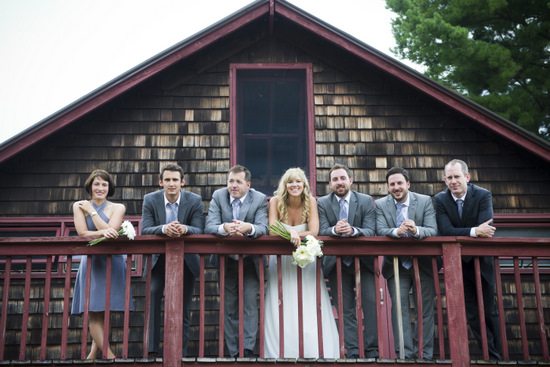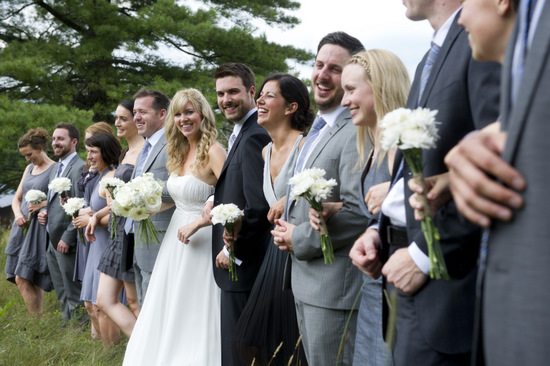 Have any of you guys gone this route as a bride, or been a bridesmaid in a "pick your own dress" wedding party? I feel like some folks love it, and others find it too stressful and would just prefer to be told what to wear. Like anything else, weddings are a "do what feels right for you" kind of thing!