Art is one of those things that gives a home or a room personality. I love having a mixture of photographs, prints, and paintings throughout my own house.
If you're stumped about where to go to find art pieces that are affordable but look amazing, then you're in the right spot. I have rounded up 10 of my favourite artists who sell their art online through Etsy. All of these pieces can be purchased for under $100.
*Affiliate links have been used. Please see my Policies page for more info.

The photographs in LupenGrainne shop on Etsy are absolutely stunning.
This Venice Photo is beautiful and the neutral colour palette (with hint of pink and blues) would make it work in any space.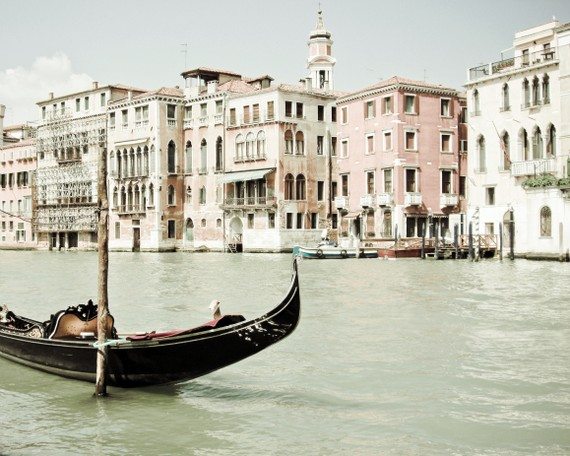 If you wanted a gallery, then you could go with any of the 'sets', like this Naturalist Photography set. It's an easy way to make sure all the pieces coordinate.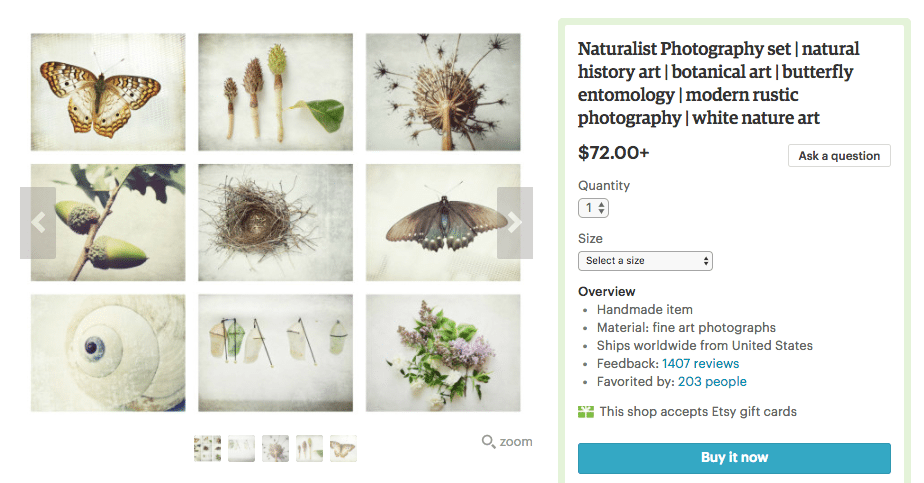 Lola Donoghue has gorgeous abstract pieces with the most beautiful colour schemes. Her pinky hued ones do it for me every time. And lucky for us she offers all of her pieces in giclee print format, so we can get pieces that look like the real deal but cost a fraction of the price.
This Abstract Print is one of my faves.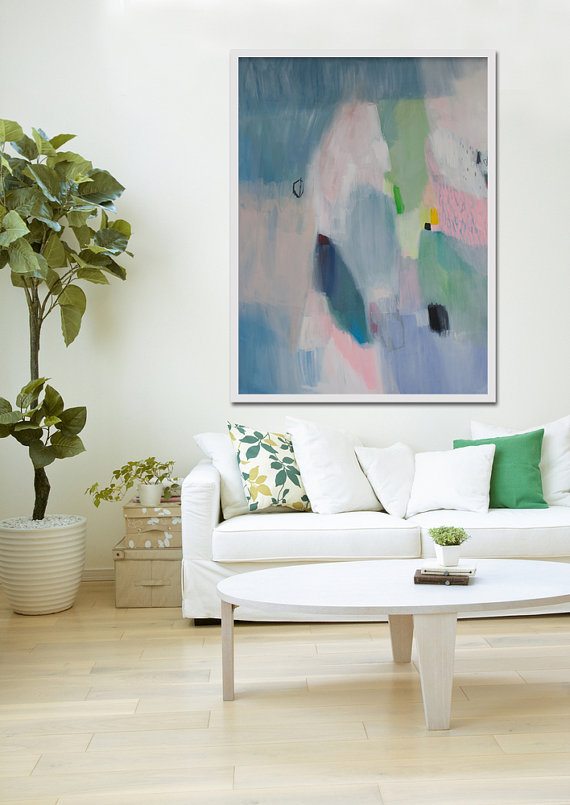 Sara is actually a good friend of mine, and I'm constantly blown away by her talent.
Her paintings feature bold strokes and vibrant colours. I have one of her pieces up in the main floor of my house and admire it every single day. Her work depicts classic Canadian landscapes.
Sara has recently opened up a shop on Etsy and started selling reproductions of her pieces, making them more affordable. You can get framed pieces for $100! An amazing deal.
I adore the colours used in this landscape piece …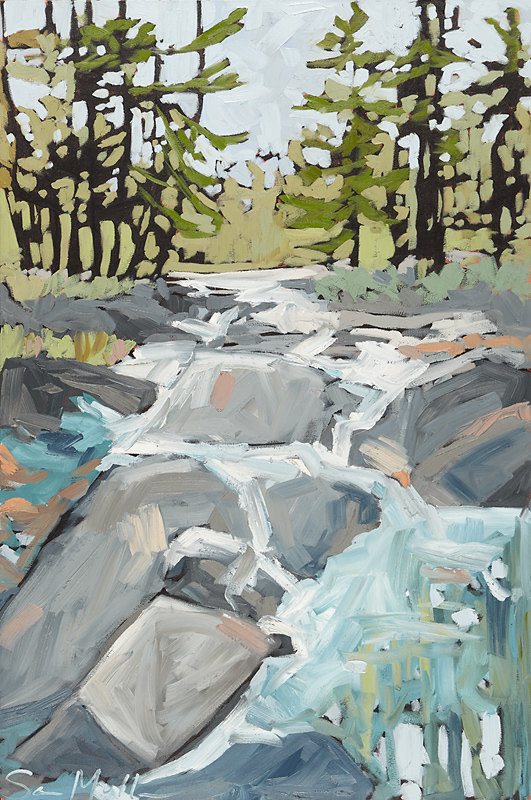 And this Algonquin sunset piece is moody and dramatic. Even just in this snapshot you can see the way her brush strokes come off the paper. It's amazing that the print format looks so real.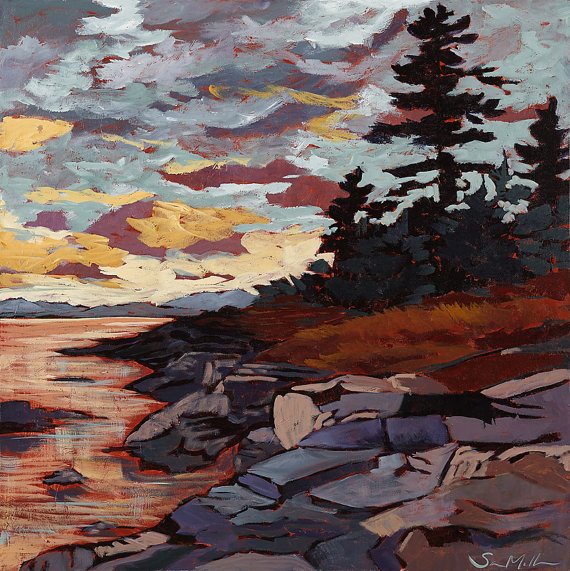 This Toronto-based shop sells fun and quirky pieces. I adore the paint by number blocks, which are largely landscapes and animals on wood.
Isn't this Paint by number Deer so sweet?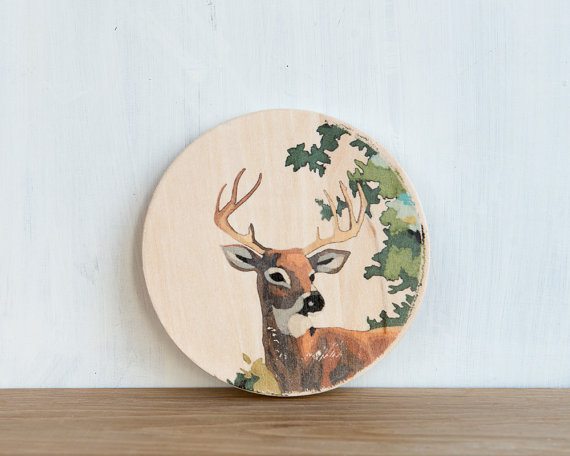 Clare Elsaesser has unbelievably gorgeous pieces, mostly featuring people. I don't often gravitate for art that have people in it (except for photographs) but her work is incredible.
This "silence" print for example, is stunning.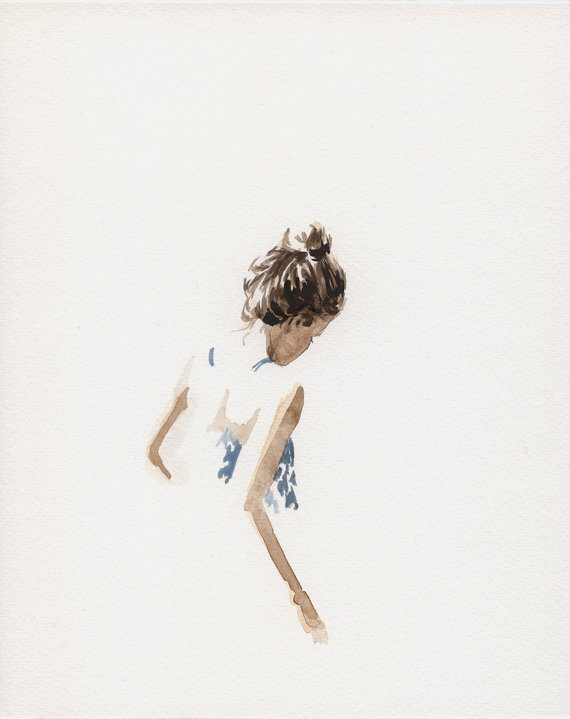 There is something about the technique in these abstract pieces and the vibrant colours that I just love.
This colourful piece would bring some life into any room.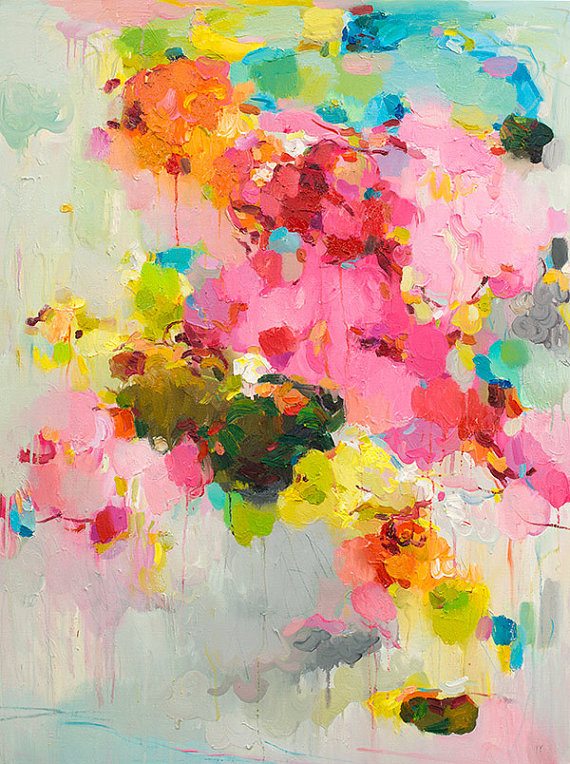 Surreal portraits and still life photography are the focus of Elle Moss's work. They almost don't even look like photographs to me – there is so much depth to them.
I LOVE this underwater shot. Isn't it dramatic?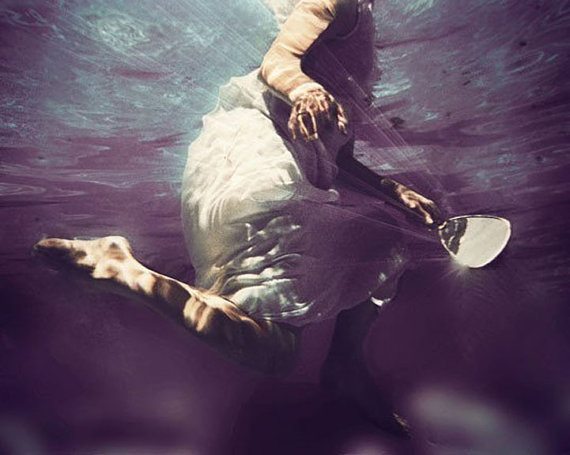 Kiki and Polly have whimsical paintings that often feature children or beachy scenes.
I love the serene colours in her 'Hazy Beach' piece…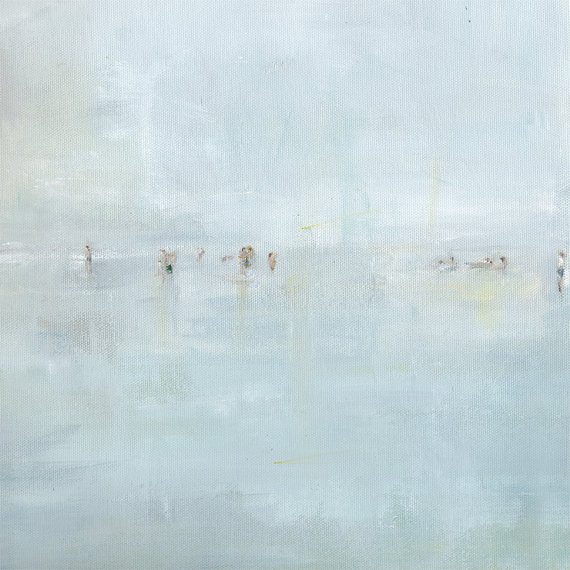 And this 'In the Depths' painting.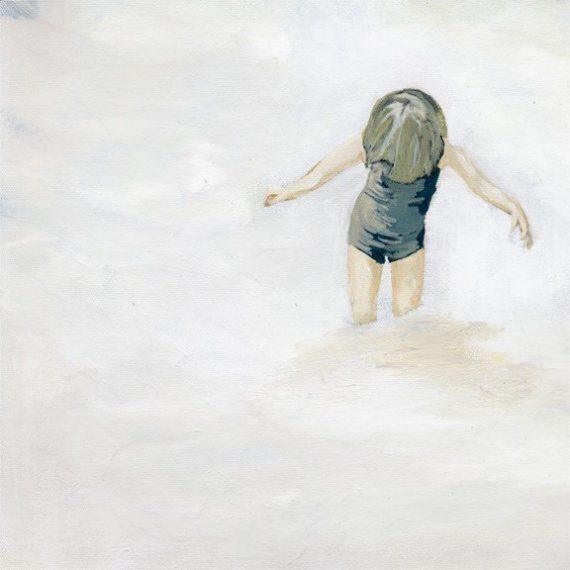 Pamela's shop features original paintings at incredible prices. She has a large section of floral paintings, but also some landscapes and abstracts.
This oil landscape is painted on wood panel. It's only $58. You can't really beat that price for an original piece of art in your home!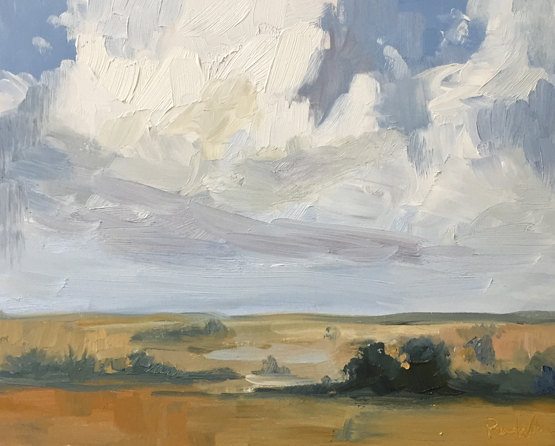 I really like the movement in Michelle Armas's pieces in her shop. These watery blue ones are pretty dreamy.
'Meditation':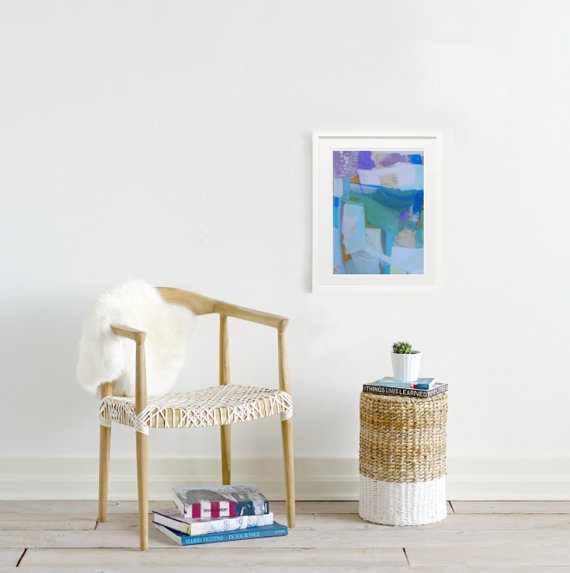 'Simplicity':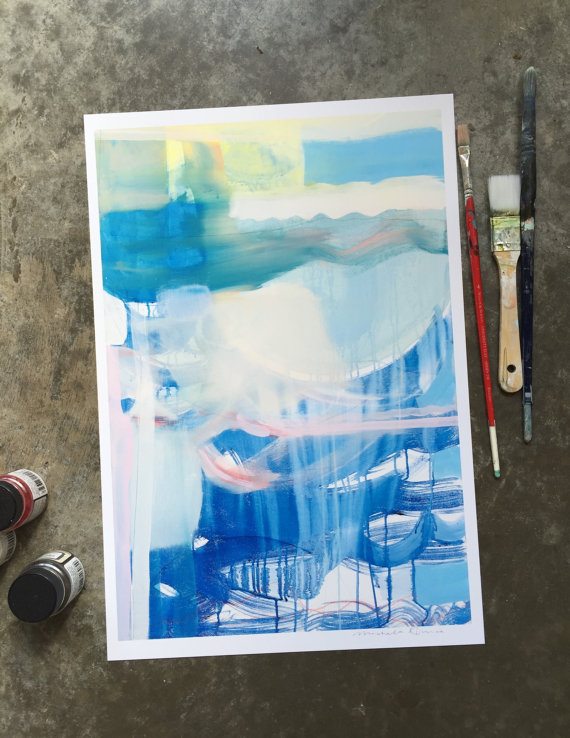 Giveaway!
Want the chance to win a piece from one of these amazing artists?
My girl Sara from Sara Alex Mullen has offered up six ( !!! ) of her colour study pieces. There are 4 8×10's and 2 5×7's.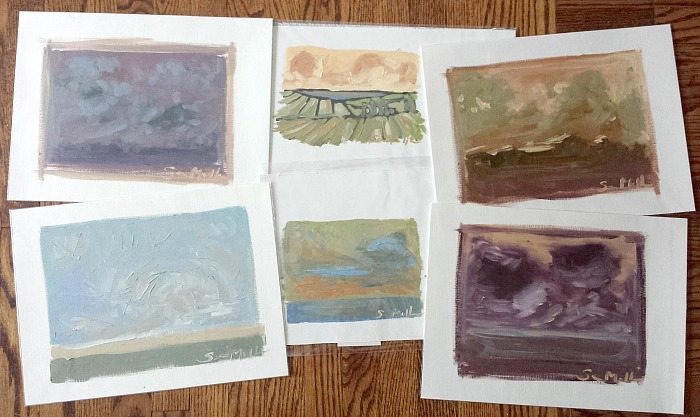 These are original oil paintings by Sara. This is an incredible chance to get some beautiful art in your home by a sought after artist (Sara is "someone to watch" in Ottawa!).
If you are interested in Sara's work, she will be having a studio sale really soon! Be sure to join her newsletter list on her website to stay up to date.
<< GIVEAWAY NOW CLOSED >>