So remember when we renovated our bathroom from this…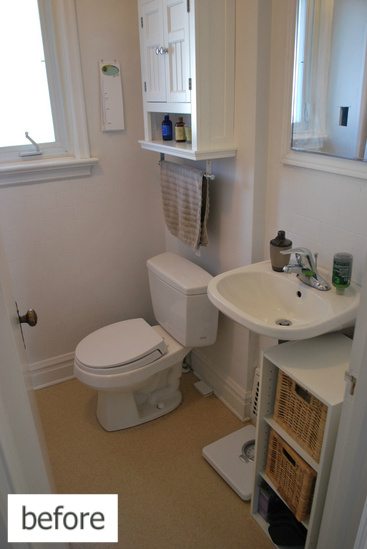 to this?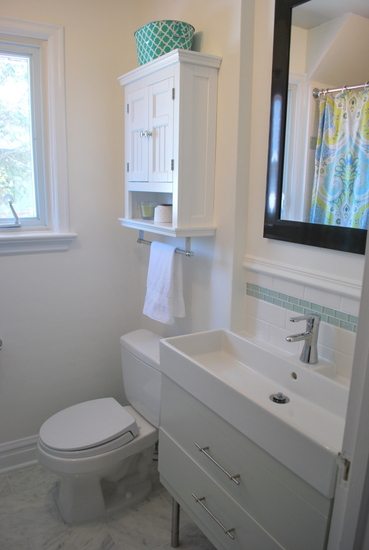 Well, I don't know about you, but usually after big projects there are a few little niggling details to finish up and somehow they just get left on the back burner. Left in the dust for the new, more exciting projects.
What had we left for over a year without finishing? The floor transition between the bathroom and the hallway. Whoopsies. I figured it was high time to get my butt into gear and finish this bad boy off.
I forgot to take a true 'before' photo – sorry, bad blogger – but you can imagine that it just went from the tile to the hardwood flooring (which is slightly lower and so there was this weird edgy gap). It didn't look pretty.
We purchased an oak strip transition from Home Depot (they only cost a few bucks), and hubby installed it. It was one that was specifically designed for transitioning floors that aren't level. I puttied up the drill holes with some wood filler and let it dry for a few days.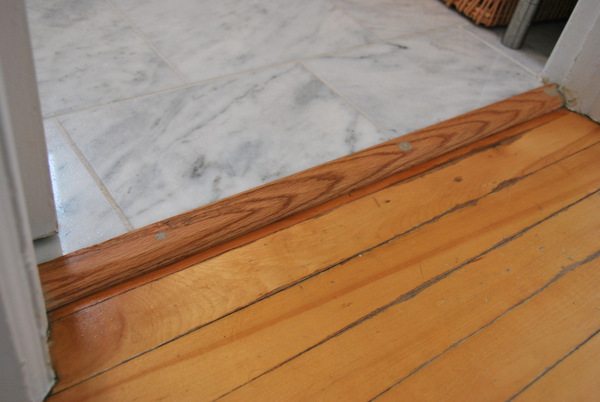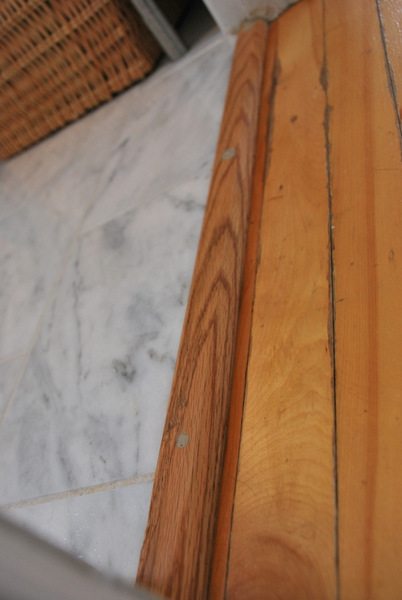 Oh, and please disregard the lack of sweeping before these photos were taken. Just keepin' it real with the dust, folks. After giving the whole thing a light sand and then wiping it down with a damp cloth, I taped off the edges with some ScotchBlue edgelock painters tape and pulled out my paint. It's the same high gloss white trim + door paint that I have used throughout the house.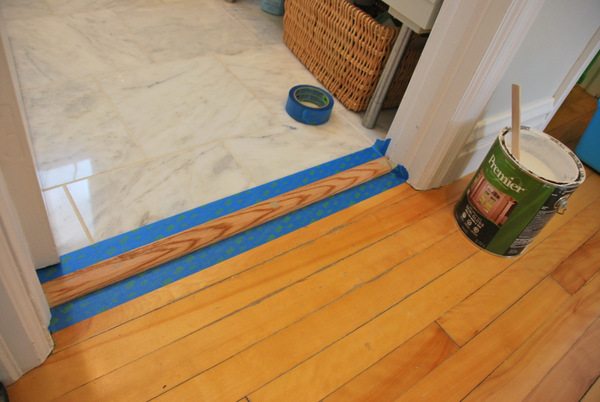 After two coats and removing the tape, here she was. SO much better. Just gives it that more polished look. Seriously, why did that take us so long?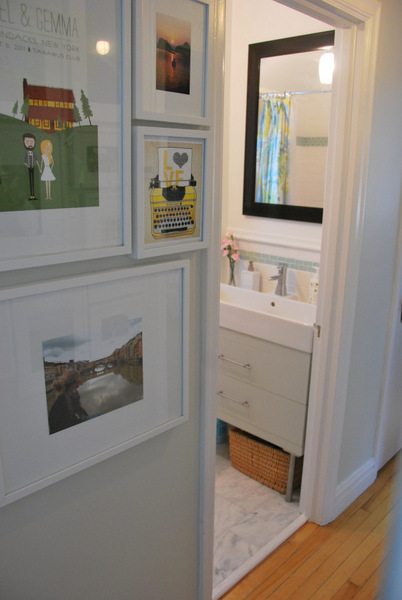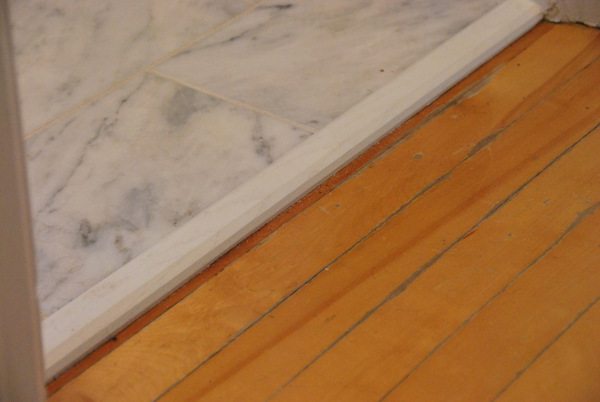 Oh, and I wanted to wait a few weeks before posting about this just to make sure the paint stayed up to wear and tear (I was a bit worried about it chipping – I haven't painted a floor transition before), but I'm happy to report that it still looks good as new.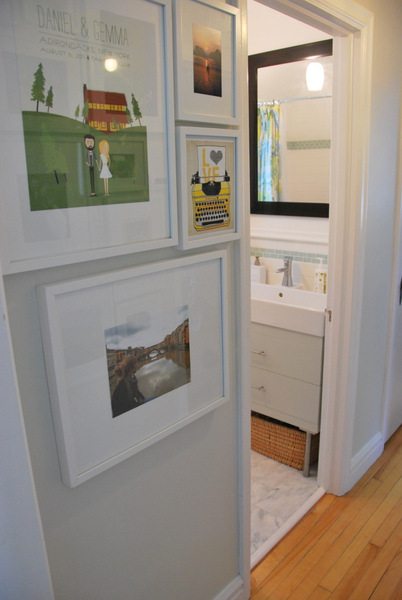 So that's it! Not the most thrilling post, I know, but one of those handy things to know how to do if you ever need to put one in yourself. In the rest of our place we have those old dingy brass ones which would be nice to replace at some point. Just something else to add to the list!
Have you guys ever installed a floor transition? Used a different material that you liked, or didn't? Also, did you have a great weekend? It was sunny and hot here (we just skipped spring altogether this year – hello, summer!), so we spent the whole time outside. A bit of garage sale-ing, some reading in the backyard, walking around the neighbourhood — it was lovely.