I recently got an email from a reader named Tori – a mama of 3 who just completed a full house remodel on her mediterranean beach house.
I was so inspired by the photos she sent, that I couldn't help but swoon and totally wanted to share them with you guys here. Tori lives in Florida and they basically touched every single room in the house to turn it into their dream home. And boy, it is dreamy.
Wanna take a tour?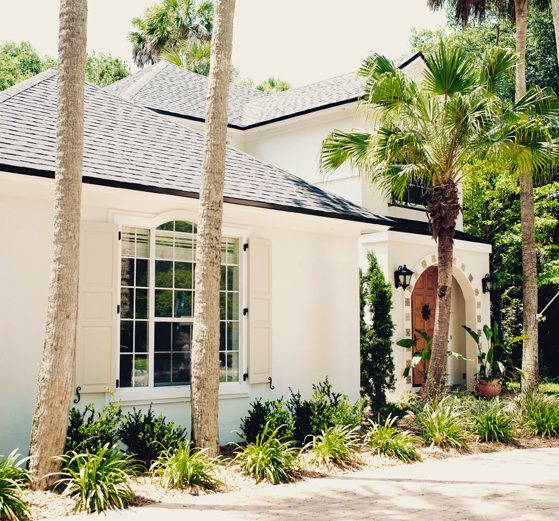 How amazing is this rounded entryway and unbelievable wood doors? I love the accent of the patterned tiles, too.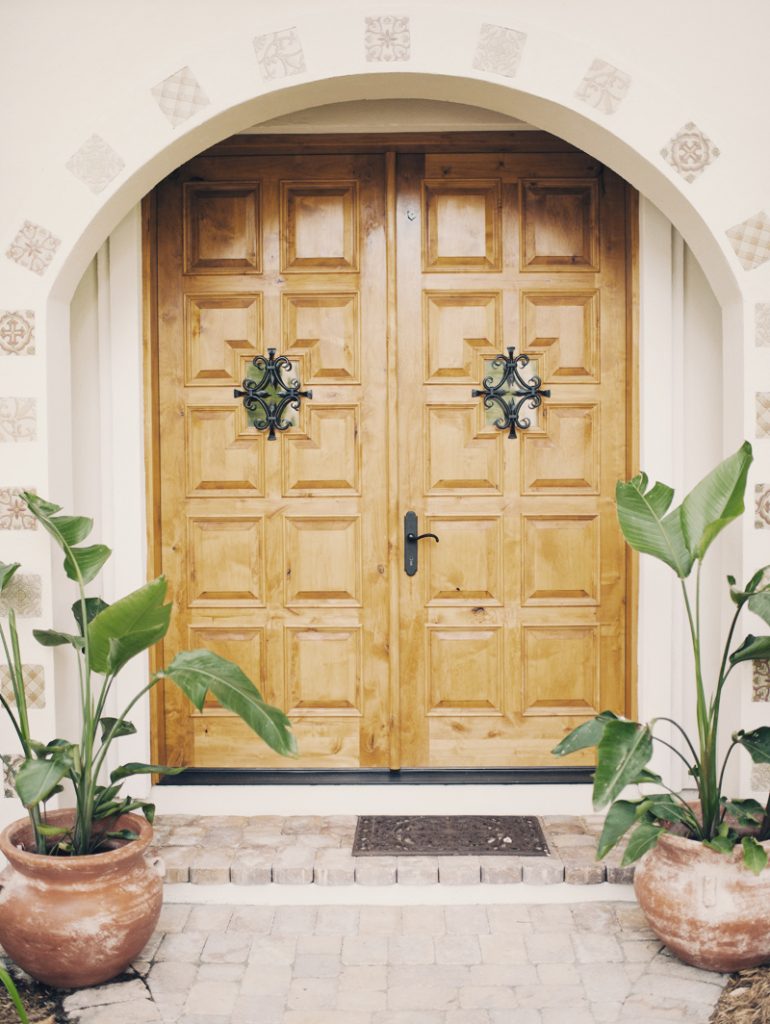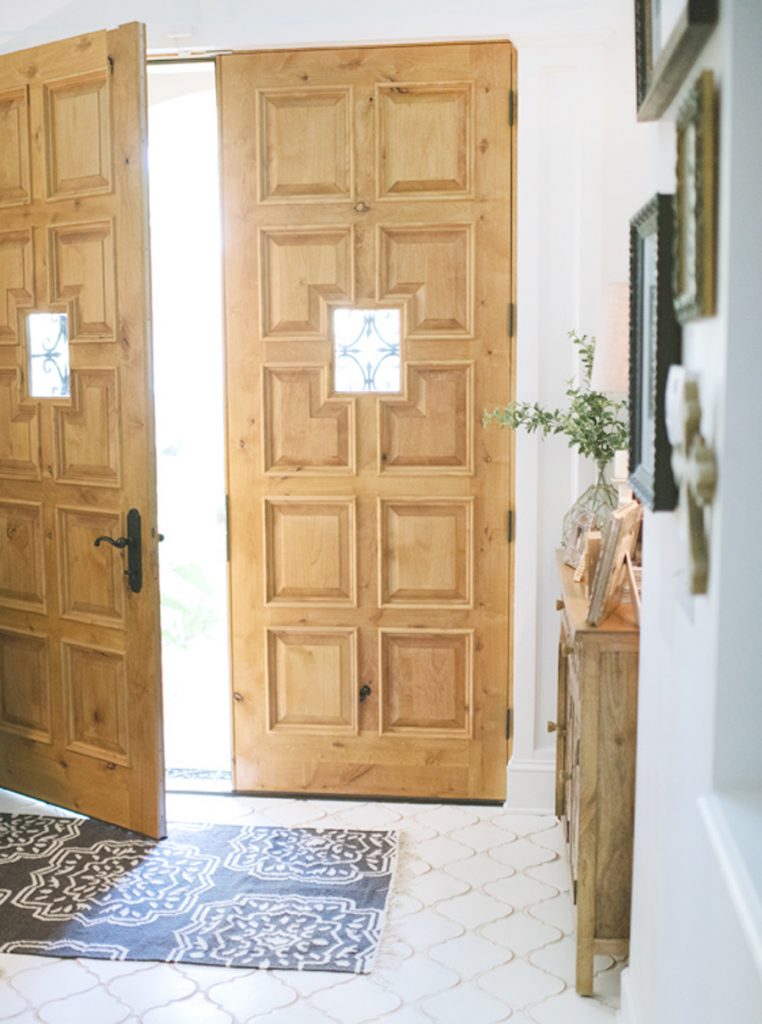 I adore the mixed gallery wall up the staircase. I have this sort of thing in mind for our own home. I love the way it personalizes the space. Key lessons here? All of her photos are black and white or sepia, bringing the mixed black/wood/white frames together to feel like a cohesive collection.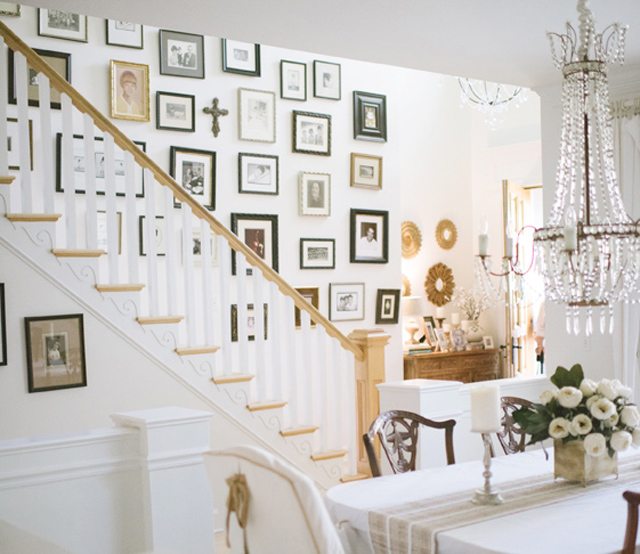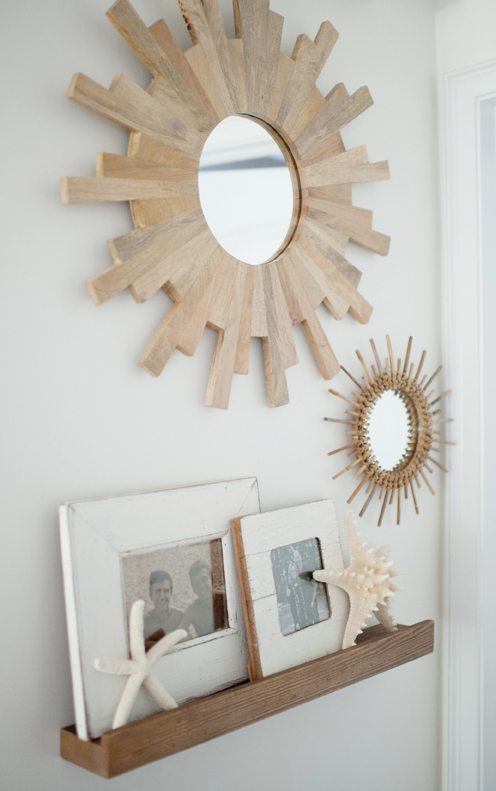 I really like the way the walls were kept a crisp white, and the floors a light wood. Feels so fresh, right?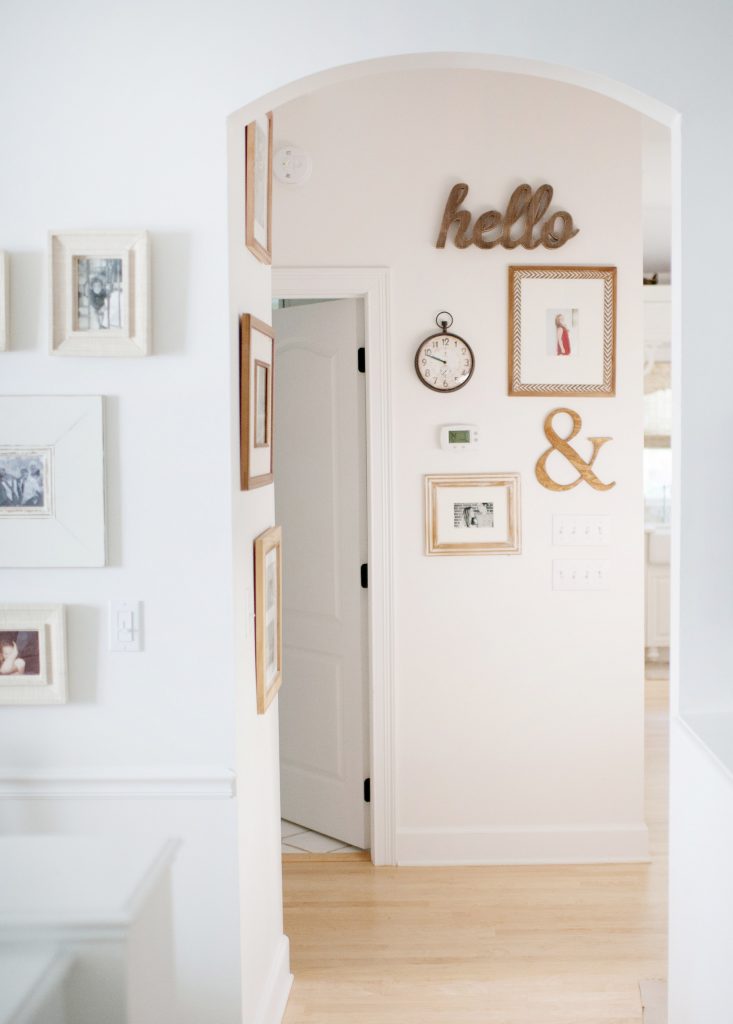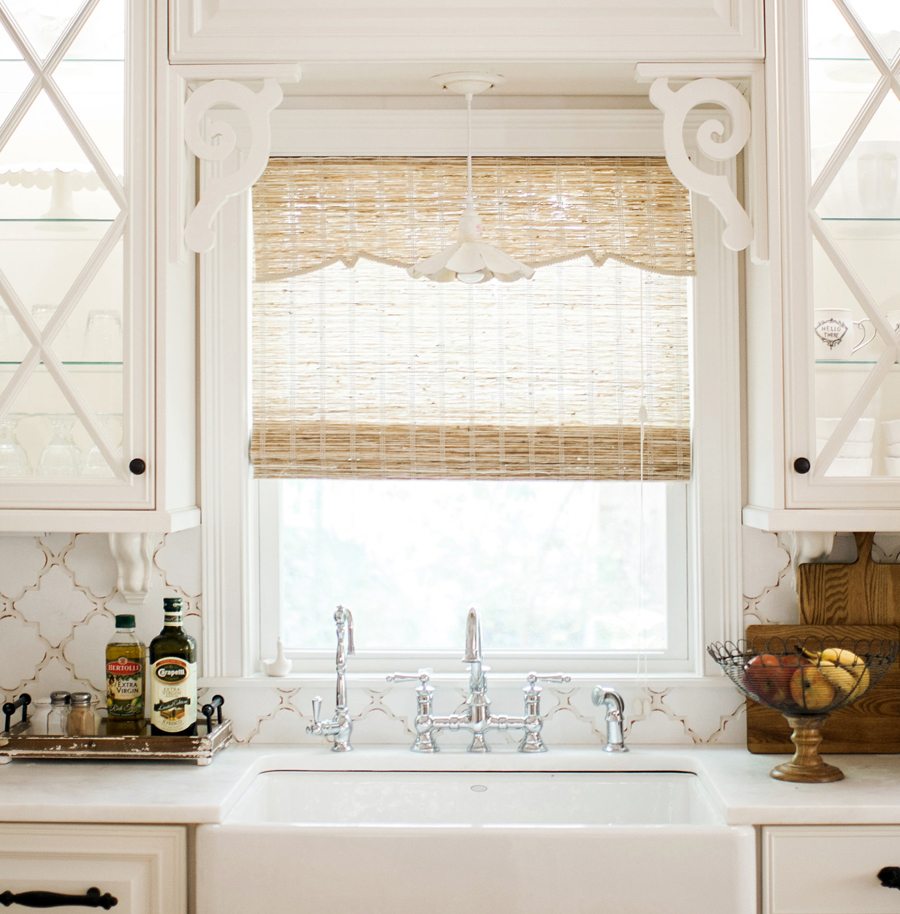 Layering in linen and the iron in the chandelier are lovely. Even though everything is in the neutral colour scheme, with layers like that it doesn't look cold or boring.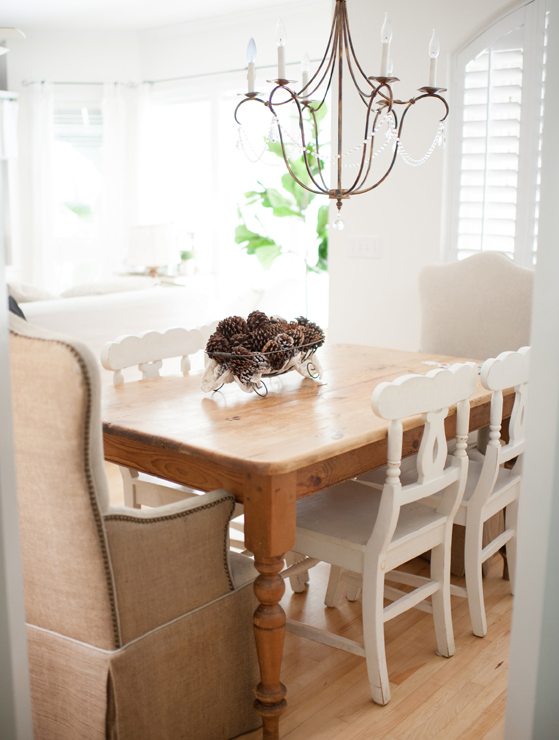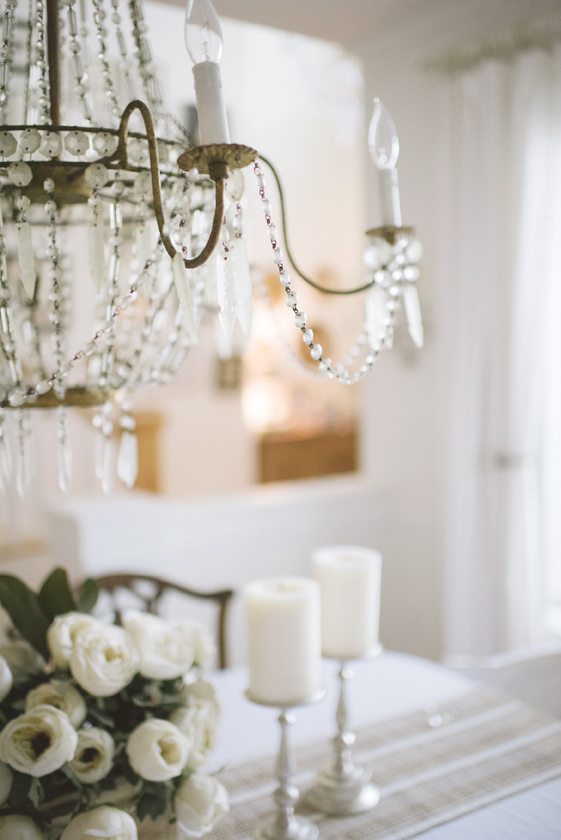 In the kitchen, I'm swooning over those stools and the spanish inspired backsplash tiles, which go so well with the overall scheme of the house.
Aren't you?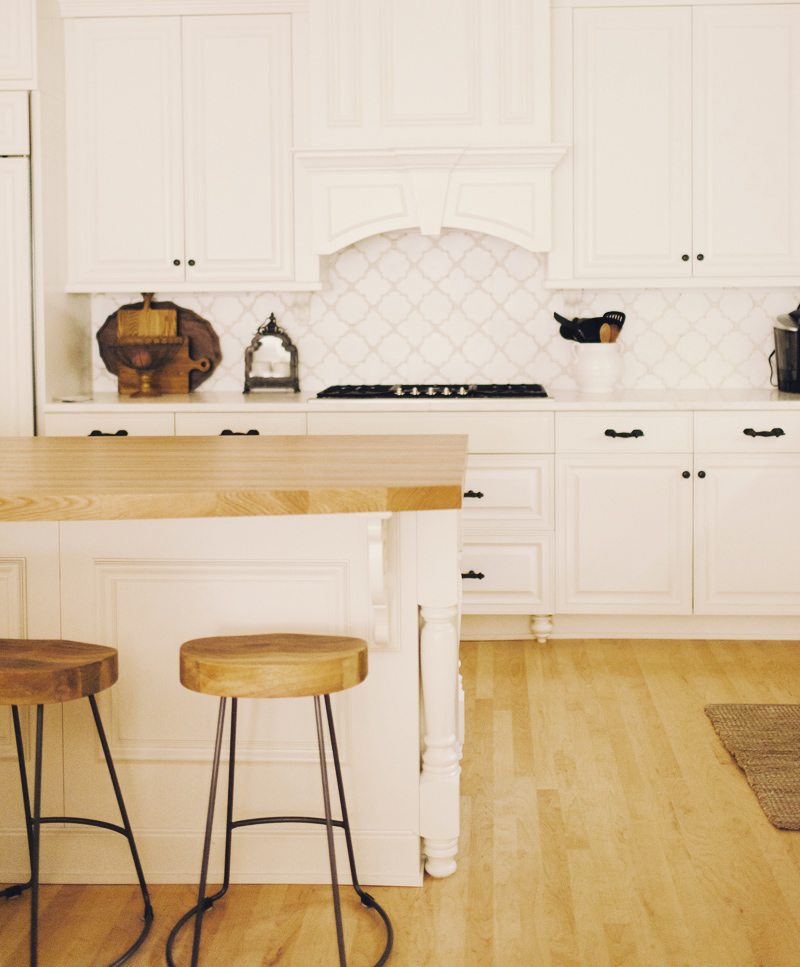 Wouldn't you die for a shoe closet like this? OMG.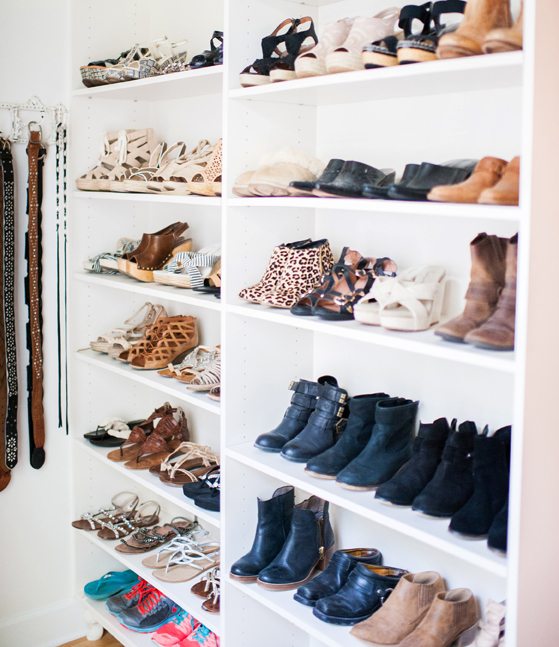 Her little girl's room has that more traditional "beach" aesthetic with the hits of turquoise.
Cute, right?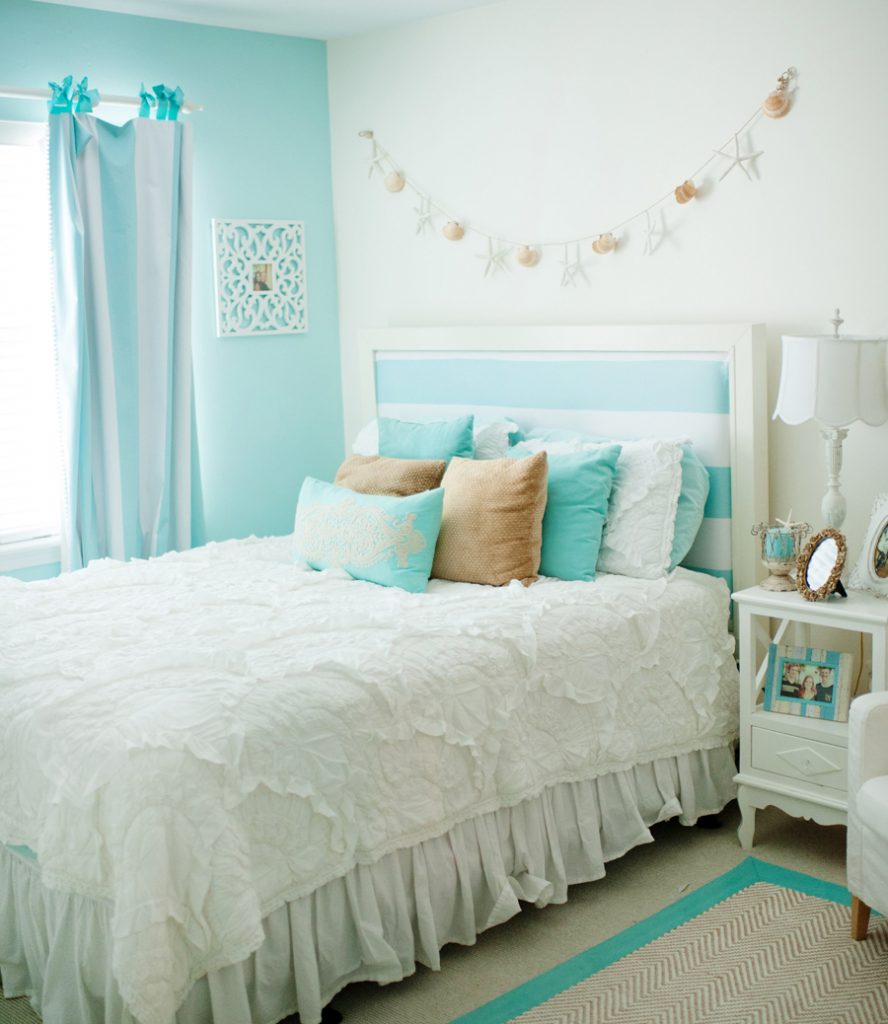 You can see the rest of the photos with some sources in this post on her company's blog.
Tori owns the New Arrivals Inc Etsy shop and sells the sweetest bedding and room decor items for kids rooms. Everything from drool bibs to crib sheets and so much more. I grabbed some crib sheets and change pad covers from her shop and they are amazing. The quality is stellar – I can't recommend her shop enough!
So what do you think? Feeling totally inspired? Kind of want to slip away on a Spanish retreat or something right about now? I know I do…