Even though we had finished our nursery makeover before Maya arrived in August, there was one project that remained on the to-do list: using IKEA spice racks for books. We wanted to create outward facing book storage on a small sliver of wall we had in the room.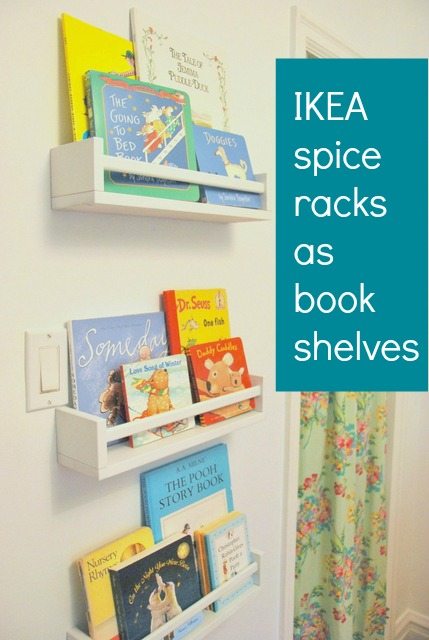 When I helped decorate my friends' nursery last year (check it out here), we used IKEA spice racks for books and I loved the way they came out. Easy to assemble and paint, and it's nice to have the books facing outwards. Cute, right?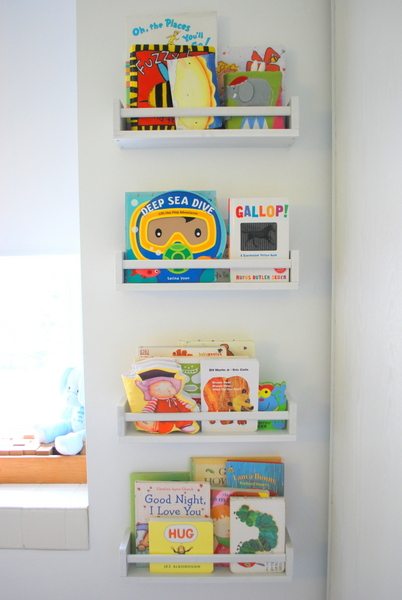 Links have been included for your convenience. Some may be affiliate. Please see my full Policies page for more information.
IKEA Spice Racks for Books Supplies You'll Need:
IKEA Spice Racks for Books The How-To:
Assemble your spice racks and then start off with a few coats of your primer. I find this raw wood from IKEA really soaks in the paint.
Once I started applying the white spray paint, I did a light sand between coats with a fine grit sanding sponge to get the racks more smooth. This really helped give them a polished look and kept them super soft to the touch (good for little fingers and hands!).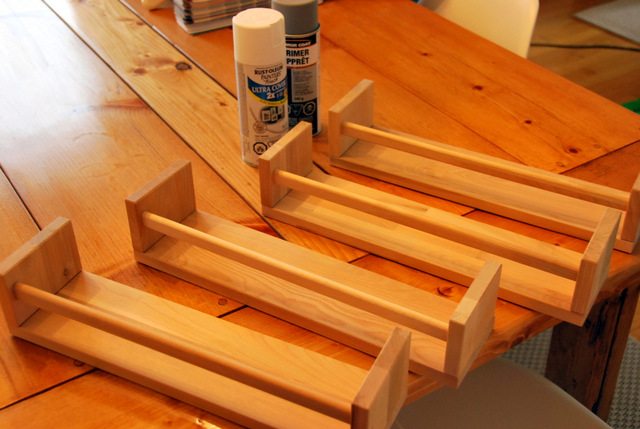 The back is all ready to be mounted to the wall, but you need to have your own mounting hardware.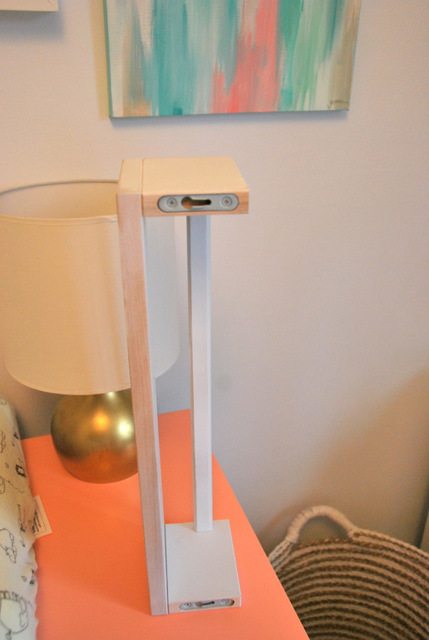 We used one of Maya's bigger board books as a guide for how much space we wanted between the shelves (14 inches). We centered the shelves on the wall, and placed them so that they would be low enough for Maya to grab at when she's a bit bigger.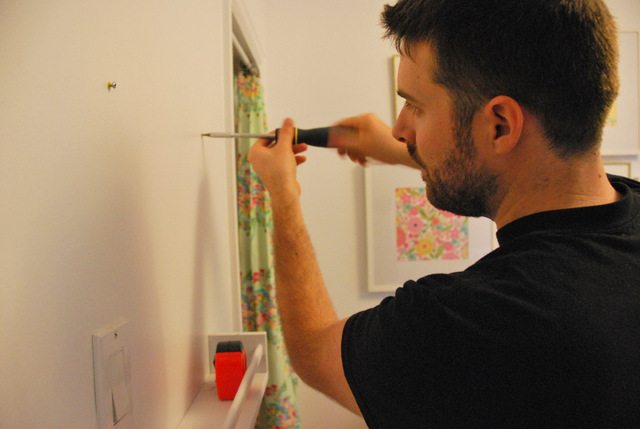 The light switch was in a weird spot, but I didn't want the shelves to be off-centered on the wall, so we just made sure that the switch would come between two of the shelves and still be easily accessible.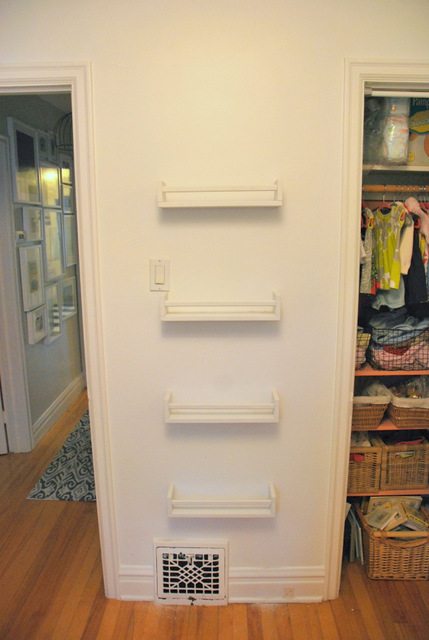 Then I popped in some of little miss Maya's books – all ready to go for bedtime stories.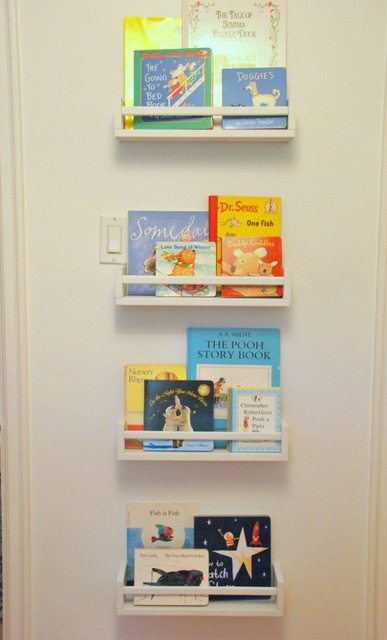 Sorry about the bad lighting in these photos. It was overcast here this weekend (we even got our first snowfall!), so not much natural light coming in from the window.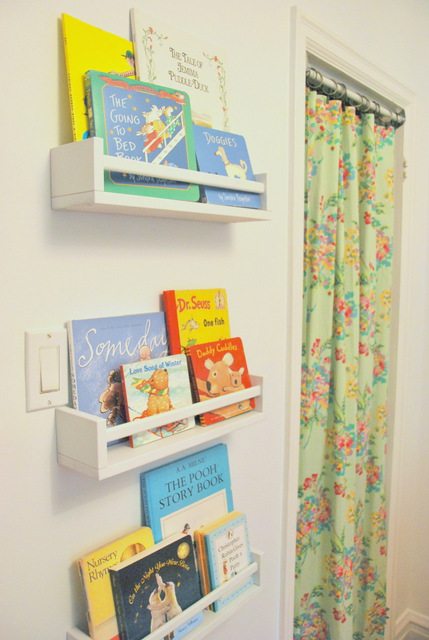 The design of the spice rack really is perfect for holding books up. I kept it to 4-5 books per shelf, but there is still plenty of space to add a few more books per shelf if I decide to.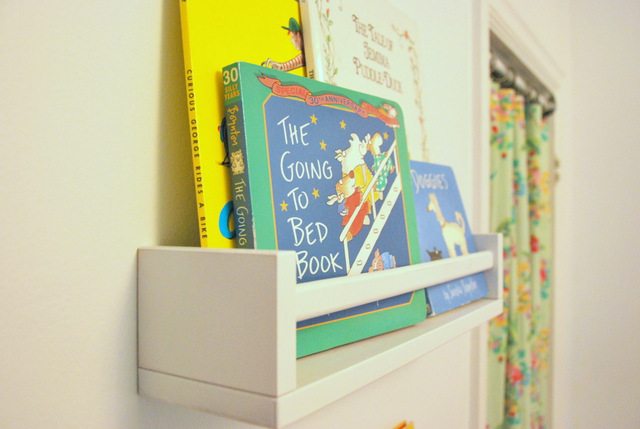 It's so nice to have some of the books out of our big basket and up on the wall. If we had a really huge room, I would have loved to do bookshelves across a whole wall. Dreams!
**UPDATE:
I have since also used IKEA's Ribba picture ledges for outward bookshelves in kids rooms, and have done a comparison of the two products over in this post. Be sure to have a read!
Which do you think came out on top?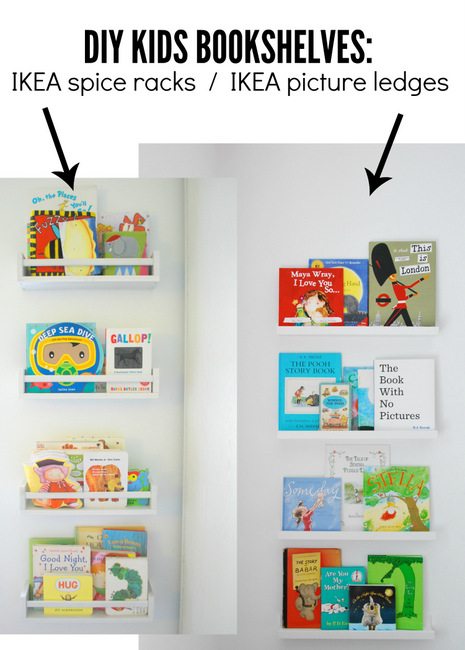 Want more ideas?
If you are looking for more kids room decorating ideas, be sure to head over to Maya's mint and pink nursery. There are a whole bunch of DIY projects in that room that came out so sweet!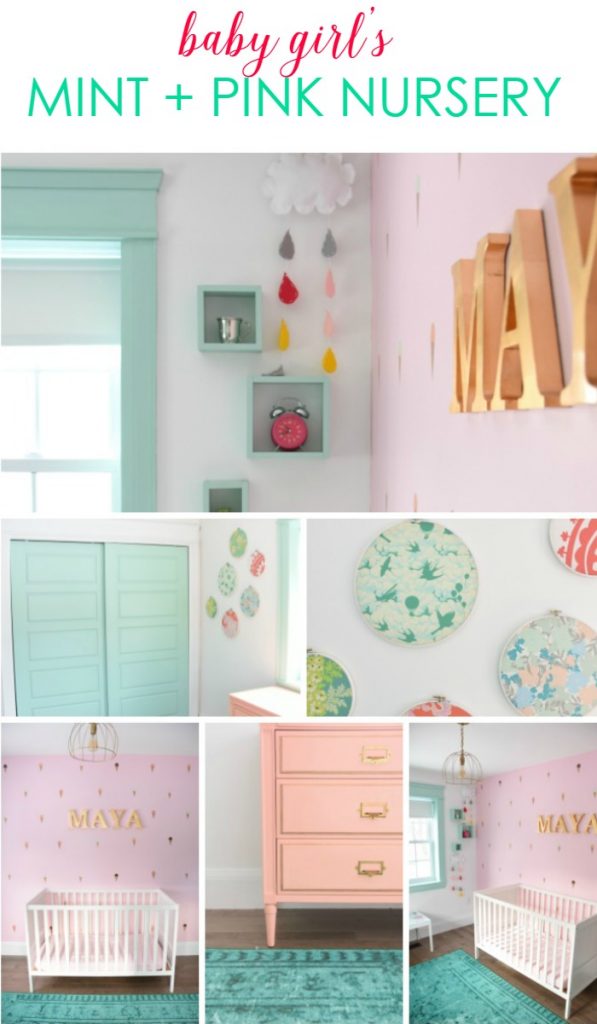 And James's scandinavian slash camping themed room is all kinds of modern and fun with a DIY mountain mural and more. The full before and after is here.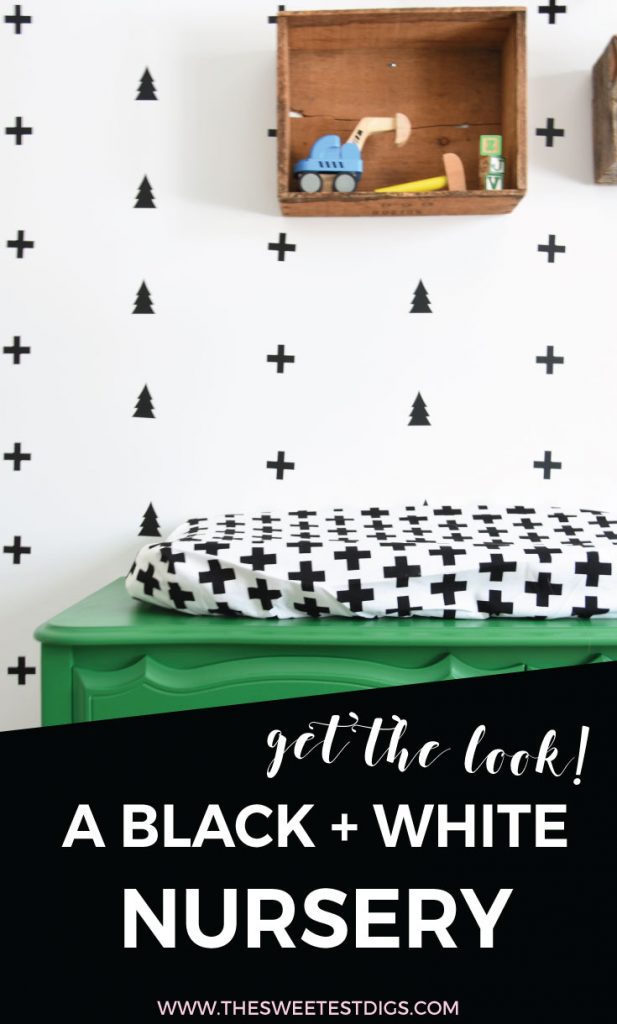 Have you guys done this spice-rack-as-shelves trick? Do you display lots of books in your home? Got any fave children's books?