Now that Maya is a few months old and I have our little routine down (for now, anyway!), I finally had the time to prepare some sweet little birth announcement cards.
We sent out an email announcement of her birth, but I thought it would be nice to do some old fashioned mail-out announcements for some of our close family members and friends (particularly those who maybe aren't internet-savvy).
There are tons of cute options on etsy and elsewhere, but I decided to just go the DIY route (surprised?).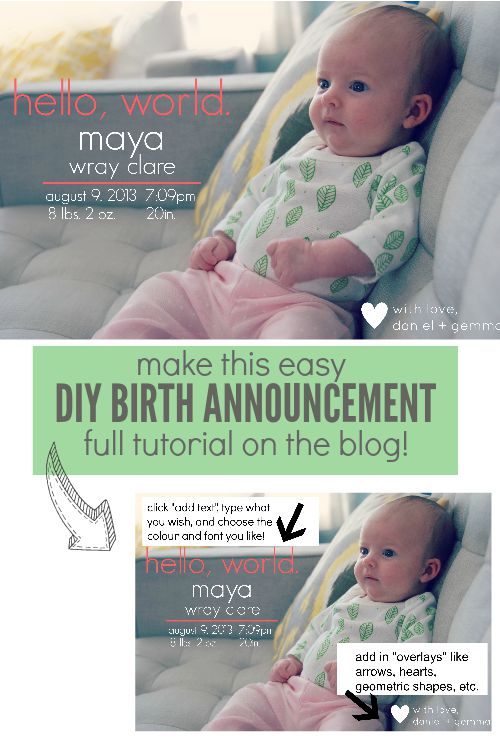 First step was to get a photo that has some "dead space" in it (ie. some space beside/on top/underneath the baby – so for this one, all of that space on the left of Maya).
I love this photo of her – it shows her quirky smirk, big eyes, balled-up fists, and a determined look while she is sitting up like a big girl (which she LOVES to do!). Seriously, the kid hasn't stayed in that squishy newborn phase for long, she wants to be a BIG girl!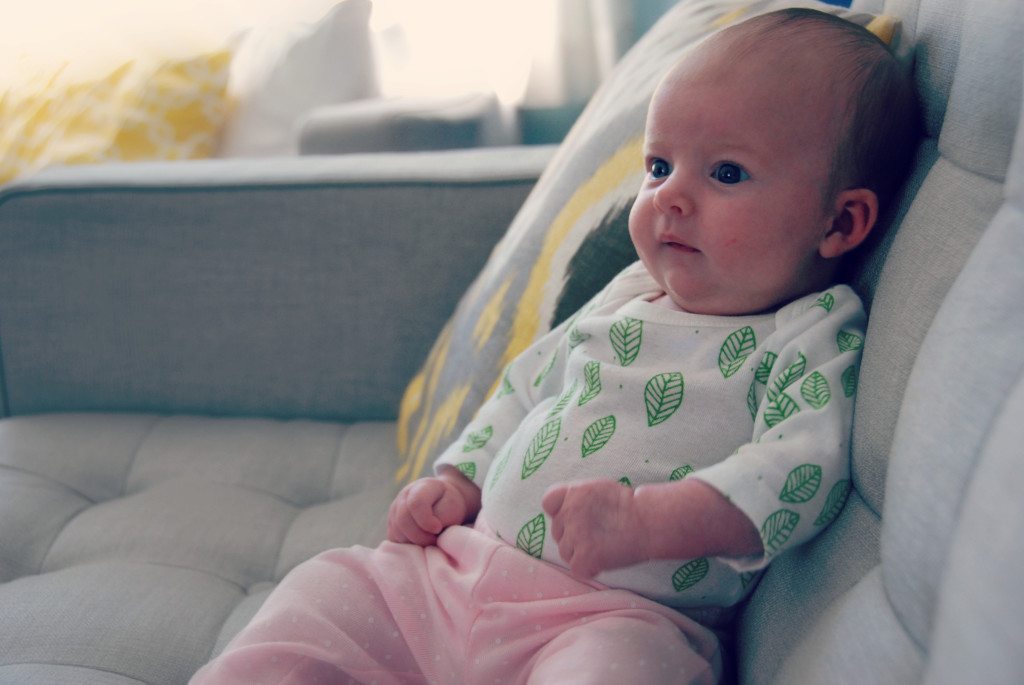 Then I used PicMonkey to edit the photo.
PicMonkey is an online editing tool that has a free and upgraded version – I use the upgraded version which I totally recommend!
The sidebar menu in PicMonkey has options to add text and overlays. It's just a matter of choosing the placement, font, colours, etc that work for you. It's really simple – promise.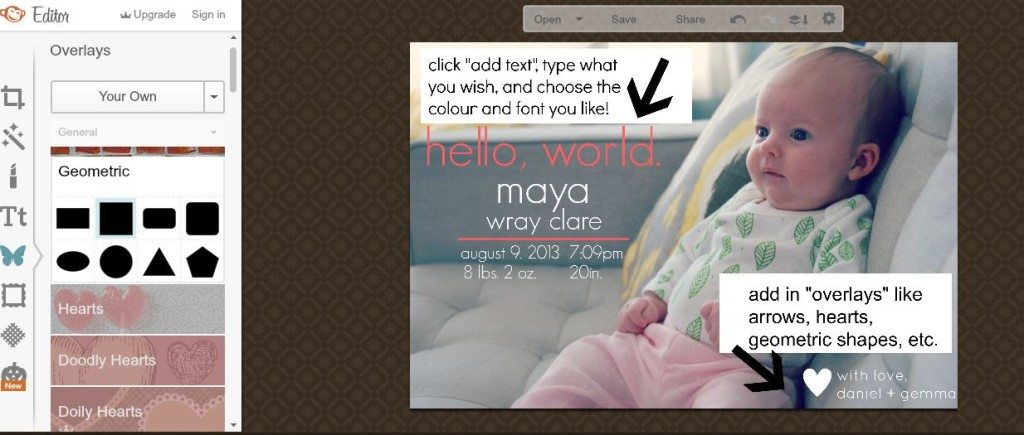 And the final product…. Cute, right?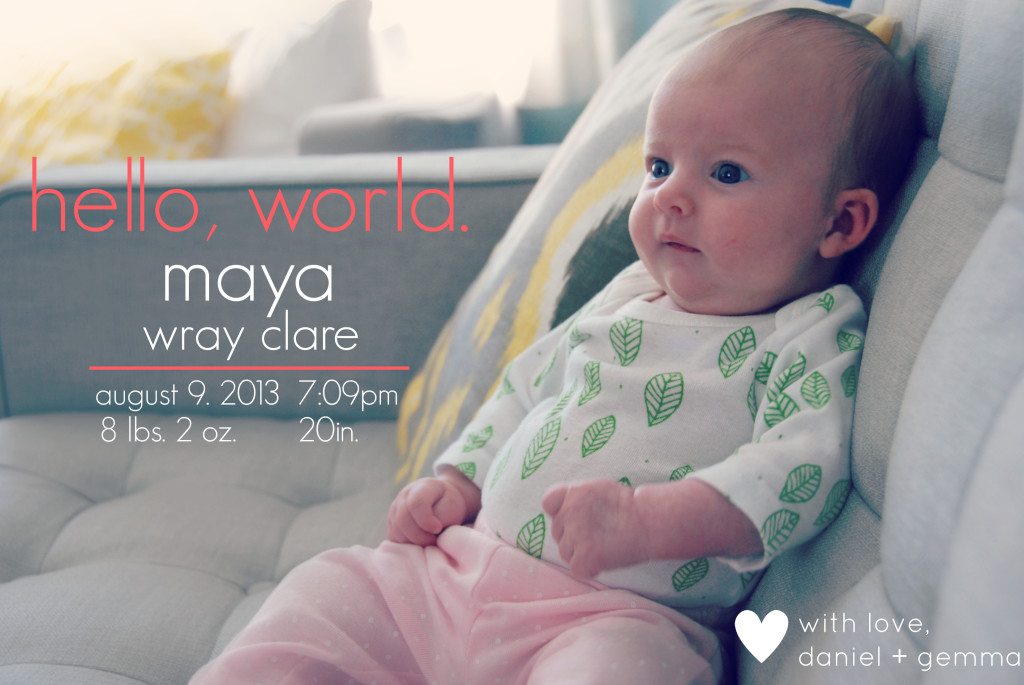 To print, I just inserted two of them into a word document and had a bunch of copies printed at my local Staples. I got it printed on a glossy, heavy paper, that I cut using their cutter.
Cheap, cute, and easy to make.
Have you guys done birth announcements, or DIY'd any other type of card or invitation? I love getting mail, so really like taking the opportunity to send stuff out when I can. I'm all about a proper birthday card and family holiday cards.