Are you a baker? I go in waves. Usually around the holidays, I get into a baking frenzy. One of my go-to recipes is banana bread. I have been making it since I was a kid. There's not much I love more than a fresh piece, warm out of the oven. I whipped up a few loaves this holiday season to have ourselves and give as gifts.
The recipe I like to use is this banana bread recipe from AllRecipes. It's traditional, and I don't do any of the additives like walnuts or chocolate chips. The straight up banana flavour is where it's at for me. This isn't gluten free or low cal or anything like that. There's a serious helping of butter, sugar, and flour. But it's good to have a treat every now and then, right? There are over 3000 reviews of it on All Recipes, with a 5 star rating. Can't beat that!
I won't go through the whole recipe – you can find it here– but this is what you'll need:
-butter
-white sugar
-eggs
-vanilla extract
-all purpose flour
-baking soda
-salt
-sour cream (I used Gay Lea's Premium Gold)
-bananas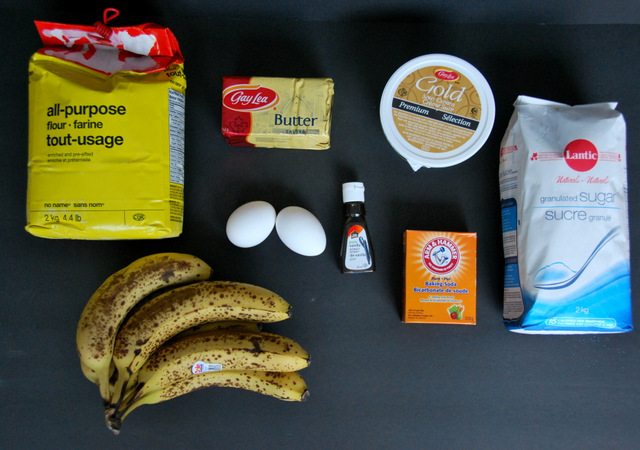 You might not be used to adding sour cream to your banana bread, but guys, it's amazing. I used the Gay Lea Premium Gold sour cream which is super rich and creamy – it's made of just 3 ingredients. It totally gives the banana bread extra moisture. Nothing dry about these loaves and definitely no need to add butter on top of each slice.
You want the bananas to be super ripe. Either black ones that you have in your freezer, or ones that are going very brown on the counter. That way they are nice and mushy and really easy to blend in to your mixture.
I sliced my bananas in and then just mixed them around with everything else. Within a minute or so they were all mashed.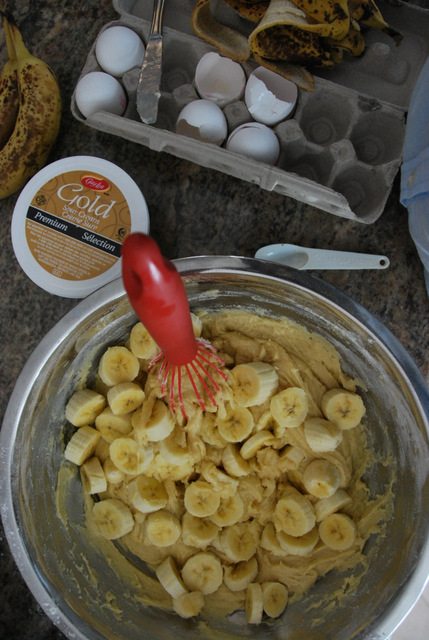 I find that banana bread doesn't take much time to prep, but does take a while to cook. Maybe 10-15 minutes of prep time, but like 1 hour + (depending on your oven) to cook the loaves. I did 3 at a time.
And here is the result. Golden, with those natural cracks at the top.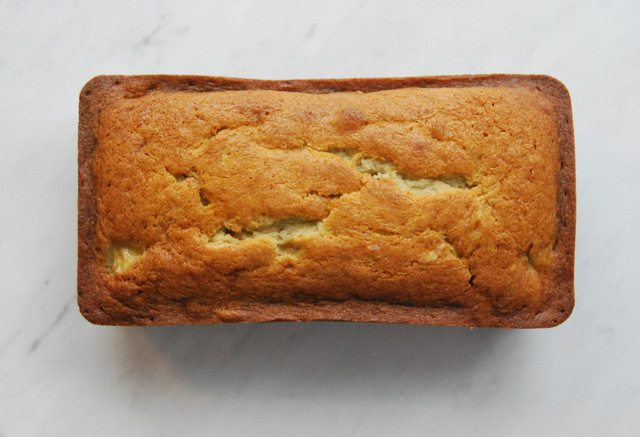 Seriously, can you smell it coming out of your computer? SO good.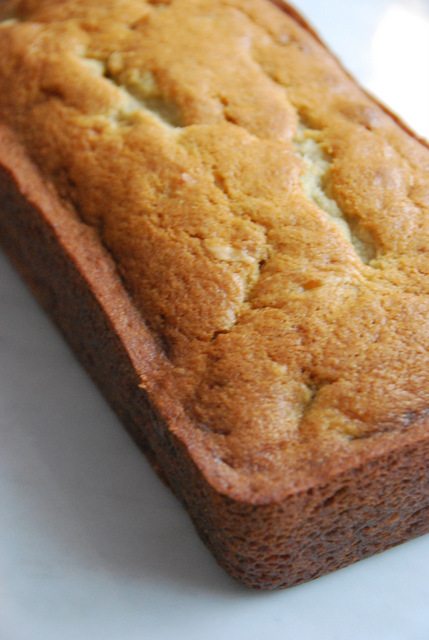 Here was my… ummm, helper (?). Basically she ran loops around the kitchen island as I did the prep work.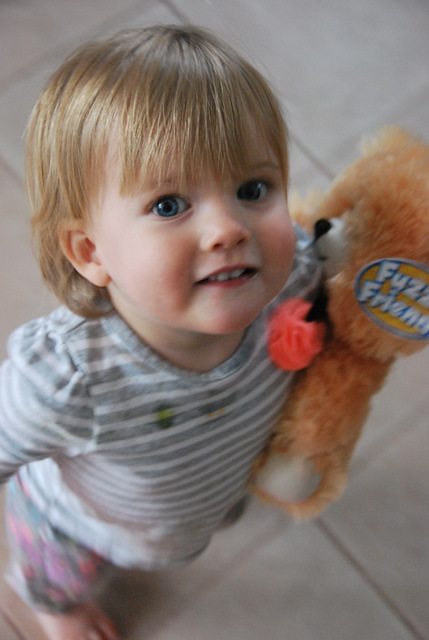 So as much as I wanted to devour all of these loaves myself, I did give some as gifts. Here is one that I wrapped up in parchment paper and tied along with some other kitchen-related goodies (tea towels + oven mitts) for my sister. Handmade, practical, yummy.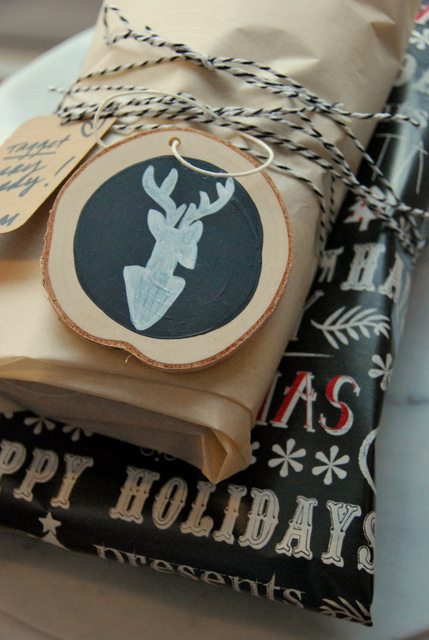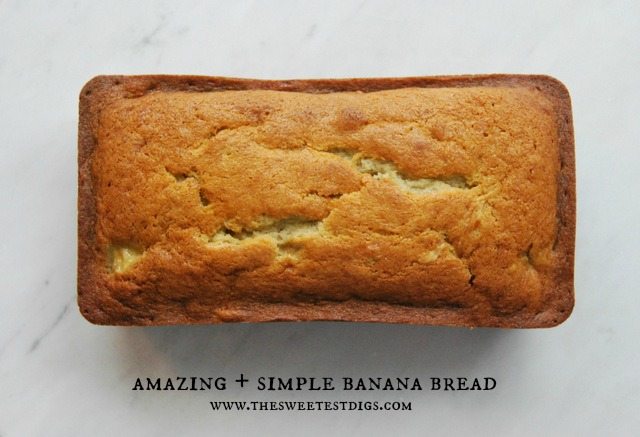 Disclosure: I am part of the Gay Lea Ambassador Campaign with Mom Central Canada and I receive special perks as part of my affiliation with this group. The opinions on this blog are my own.